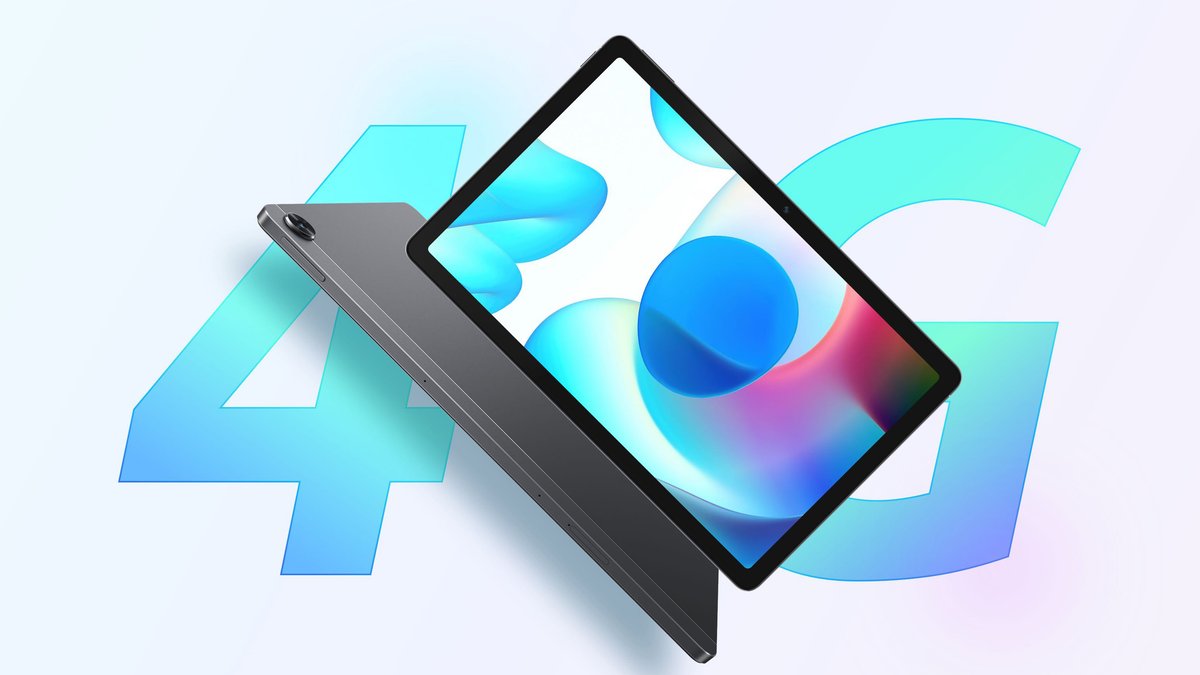 Anyone who buys an Android device actually expects to get Android updates for at least two years. This includes not only the monthly updates, but also larger version jumps when Google releases a new Android version. A Chinese manufacturer who also wants to be successful with us sees it differently.
Realme Pad is not getting a major Android update
With the Realme Pad, the Chinese manufacturer introduced its first Android tablet some time ago and initially launched it in India. Android 11 is preinstalled there, which was absolutely acceptable at the time. As it now turns out, the Realme Pad doesn't get another system upgrade . Realme's "Community FAQ" confirms that there will be no update to Android 12 (source: Realme).
Q. Will realme Pad be updated to Android 12?
A. No, realme Pad will not be updated to Android 12, but will keep receiving security and performance updates throughout its software lifecycle.
Realme won't even give its first Android tablet a single system upgrade and bring it to Android 12. One should actually expect that. Even the manufacturers who distribute a few updates bring at least one upgrade to a new Android version, but usually two. Instead, Realme says from the start that there is no upgrade, just a few updates that improve security and performance . That's it then.
Realme builds strong Android smartphones:
Bad update policy for all Realme products?
Realme has recently focused on Europe and Germany. Here you want to convince with smartphones that have a good to very good price-performance ratio. Just recently, the Realme GT 2 Pro was unveiled, a really powerful Android phone that can even pose a threat to the Xiaomi 12. One can only hope that the update policy for smartphones is better. Otherwise the Chinese company will have a hard time here.