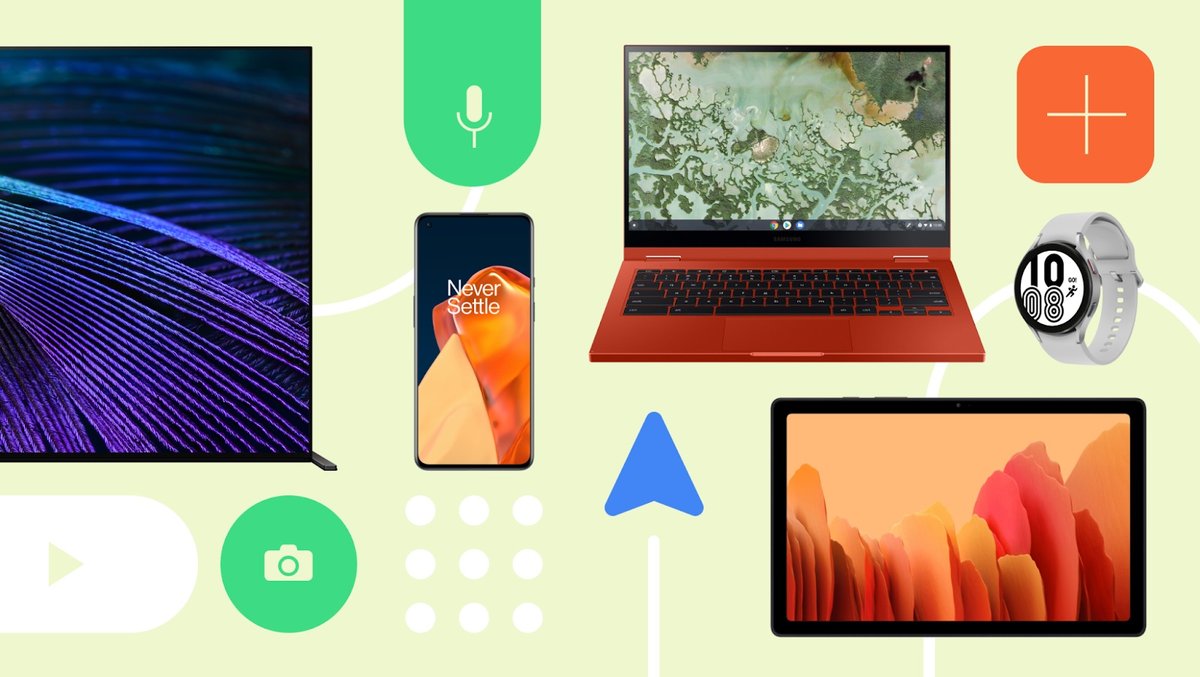 The new year has only just begun, but Google is already telling us what exciting new functions await us with the Android operating system this year. The company has already revealed a lot at CES 2022. The aim is to better network the devices that are used every day and to create a good ecosystem.
Google is improving the Android ecosystem
Android has long ceased to be a pure smartphone operating system. Google also knows this and is now developing the operating system specifically for tablets, smartwatches and even cars. In addition, Android should work perfectly with many other products and the ecosystem should get better and better . Google is planning many adjustments in this direction for 2022.
Set up and connect devices faster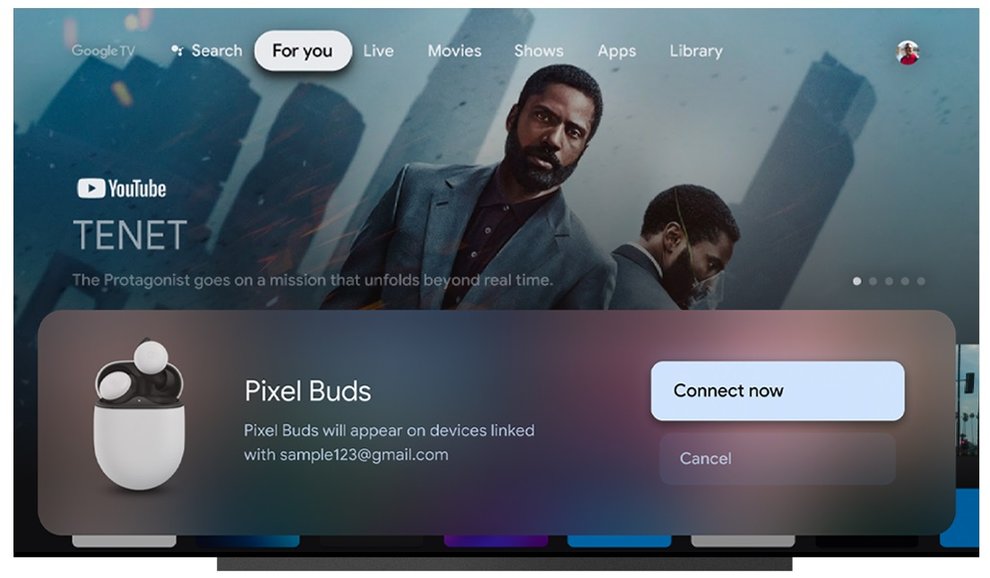 With "Fast Pair", Google already offers an option on Android devices to quickly connect to a new device and to transfer the data to the account and the like . This will continue to improve in the future.
In the first quarter of 2022, Google plans to have "Fast Pair" capable headphones connected directly to Chromebooks. In the 2nd quarter of 2022 you will be able to set up your Chromebook quickly and directly with your Android smartphone. Then you can start using it even faster. In addition, "Fast Pair" capable headphones will soon be able to be connected to Google and Android TV devices so that you can enjoy your series in peace. During the same period, cooperation with "Matter" and smart home devices should also run better. Use Android smartwatch to unlock
You can already unlock your Chromebook with an Android smartphone and use it directly. This feature is being expanded significantly in the Android ecosystem.
From the 2nd quarter of 2022, Google wants to enable you to unlock your Chromebook, Android smartphone or tablet with your Android smartwatch when you are nearby. In the 3rd quarter of 2022, the digital car key with UWB technology in smartphones is expected to become much better. Then you don't even have to take your cell phone out of your pocket to unlock the car. You just have to be near the vehicle and it will recognize you, like a keyless go system. Communication between different Android devices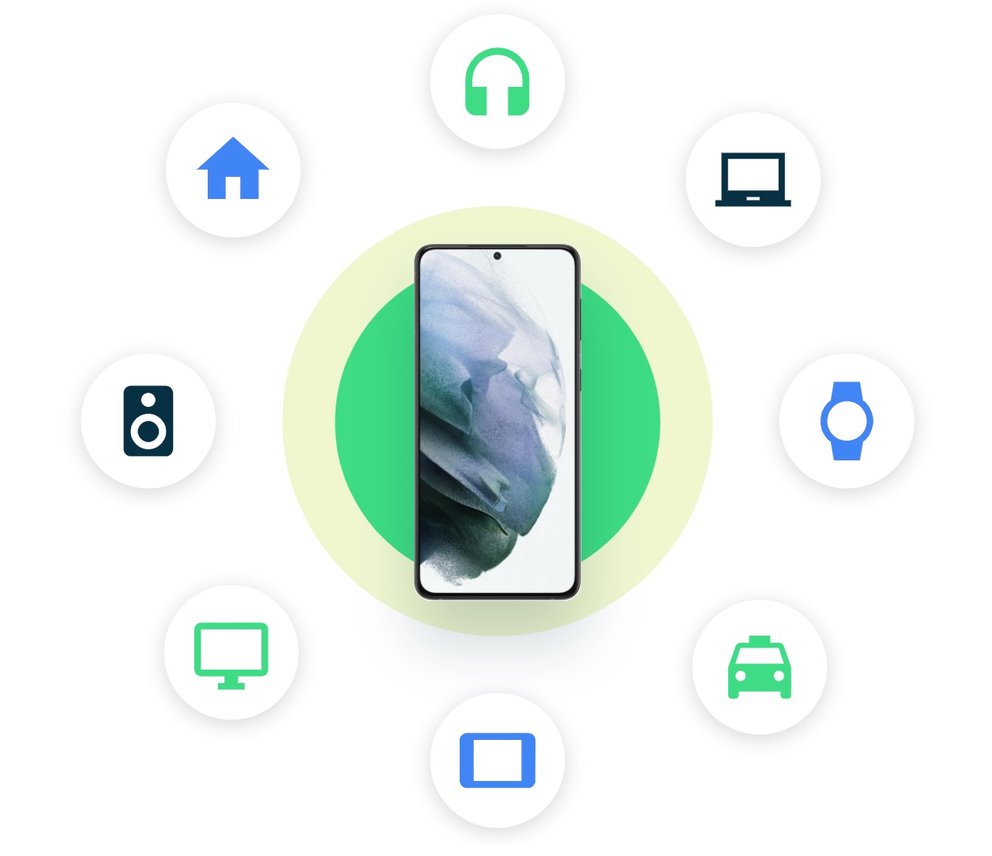 Google wants to improve the use of headphones with Android devices and further expand the Google Assistant.
As early as the 2nd quarter of 2022, Google plans to develop a technology for Bluetooth headphones that allows seamless switching between two devices. So if you watch a film on an Android tablet and receive a call on your Android smartphone, the headphones automatically connect to the smartphone and you can accept the call. After the call, the connection to the tablet will be restored. Also in the 2nd quarter of 2022, Google wants to detect head movements and thus individually adjust the sound in the room in order to create an even more immersive listening experience. In the third quarter, the possibility of transferring a playback to other devices will be greatly expanded. You can then forward music that you hear on your Android smartphone to more devices. The Chromecast technology is to be integrated into more and more devices in the future. Initially, the focus is on speakers and soundbars. The collaboration between Android smartphones and Chromebooks is also to be expanded in the third quarter. Even if the smartphone is in another room, you should be able to access chats with "Phone Hub" and retrieve them on the Chromebook. As early as the 1st quarter of 2022, users will be able to access photos from their smartphones on Chromebooks via the "Phone Hub". With "Remote Actions" you will be able to give certain commands to devices in the 1st quarter of 2022 in order to start functions. In Volvo cars, for example, switch on the auxiliary heating before you have even opened the car and sat in it. Functions such as calling up the battery level and the like will also be implemented using the Google Assistant.
All new functions will also work with the Pixel 6 smartphones:
Android and Windows are growing together
Google also wants to massively expand the collaboration between Android and Windows throughout 2022. "Fast Pair" should then also work under Windows. In the future, Bluetooth accessories can be connected quickly, text messages can be synchronized or files can be shared in order to transfer them to one of the devices. Google is working with Acer, HP and Intel to make the functions available on selected Windows PCs this year.