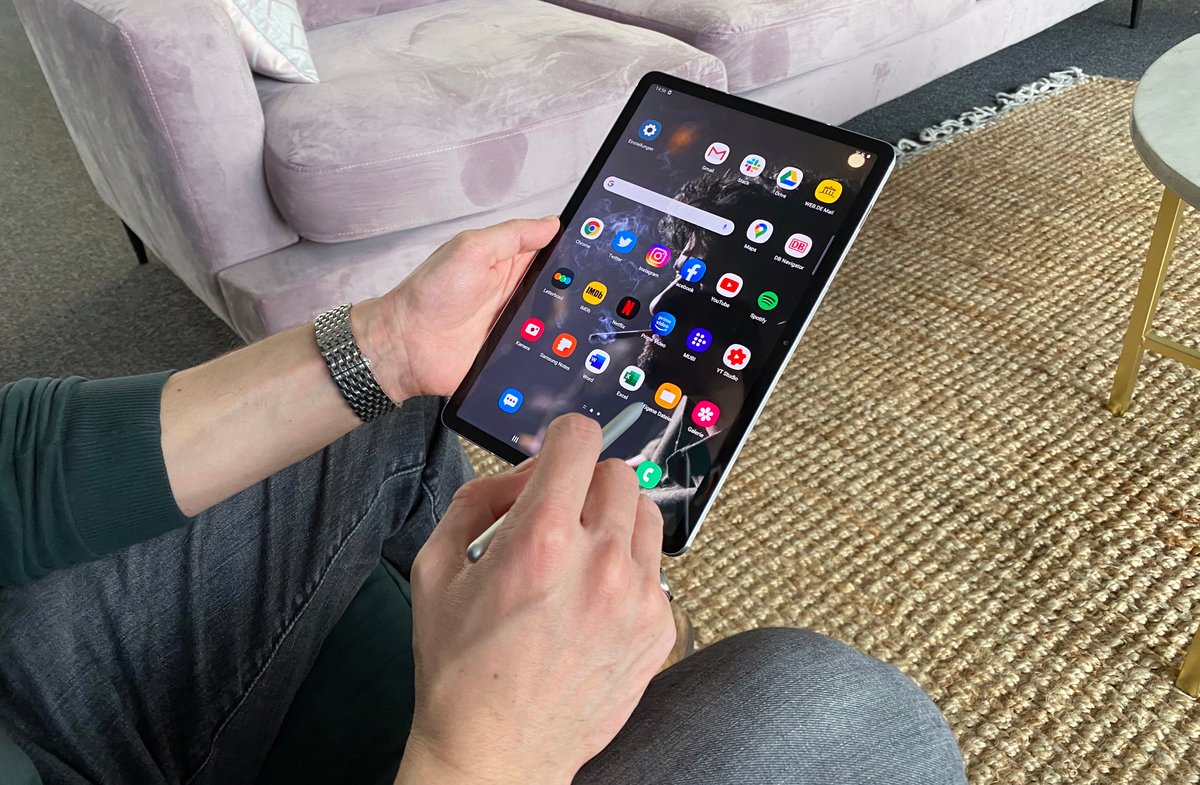 Samsung will soon not only present the Galaxy S22 smartphones, but is also preparing the new Galaxy Tab S8 in the background, which should be available in several variations. Now prices have leaked that you have to digest first. Especially the Galaxy Tab S8 Ultra will be really expensive fun.
Samsung Galaxy Tab S8: First prices surfaced
Only recently have alleged prices for the Galaxy S22 smartphones leaked. Now some have appeared for the new high-end tablets from Samsung. The Galaxy Tab S8 will not only be available in a normal and plus version, but also for the first time in an ultra model, with a particularly large screen and absolutely top equipment. At 14.6 inches, it will be one of the largest Android tablets ever . Of course, that has to be paid for (source: Appuals):
The
Samsung Galaxy Tab S8
with 11-inch display will start at 680 euros and go up to 900 euros. You can choose between different storage variants and optionally also 5G modem. With the
Samsung Galaxy Tab S8 Plus
with a 12.4-inch display, you have to scroll a little more. Here the prices start at 880 euros and go up to 1,110 euros. Brand new is the
Samsung Galaxy Tab S8 Ultra
, which is said to be equipped with a crazy 14.6-inch display. Here prices start at 1,040 euros and go up to 1,220 euros. Curiously, this model is only to be offered with a maximum of 128 GB of internal storage. The other models are also available with 256 GB. It is quite possible that not all prices for other configurations are known yet.
The prices remain very similar compared to the predecessors. Only the Galaxy Tab S8 Ultra stands out with prices of over 1,000 euros . Anyone who wants to get the best of the best has to dig deep into their pockets. But that's no different with Apple and the 12.9-inch iPad Pro. There the prices start at 1,199 euros. Samsung is even a bit cheaper here and the pen should be part of the scope of delivery again. Only the keyboard will probably have to be bought in addition to get a real 2-in-1 device.
With the Galaxy Tab S7 FE, Samsung recently introduced a cheaper tablet:
Samsung Galaxy Tab S8: When does the performance take place?
The two Galaxy Tab S7 models were unveiled at the beginning of August 2020 and are now well over a year old. Samsung doesn't have a specific schedule for its top tablets. With so many rumors surfacing now, it shouldn't be long.