Free current account: Bank currently pays up to 100 euros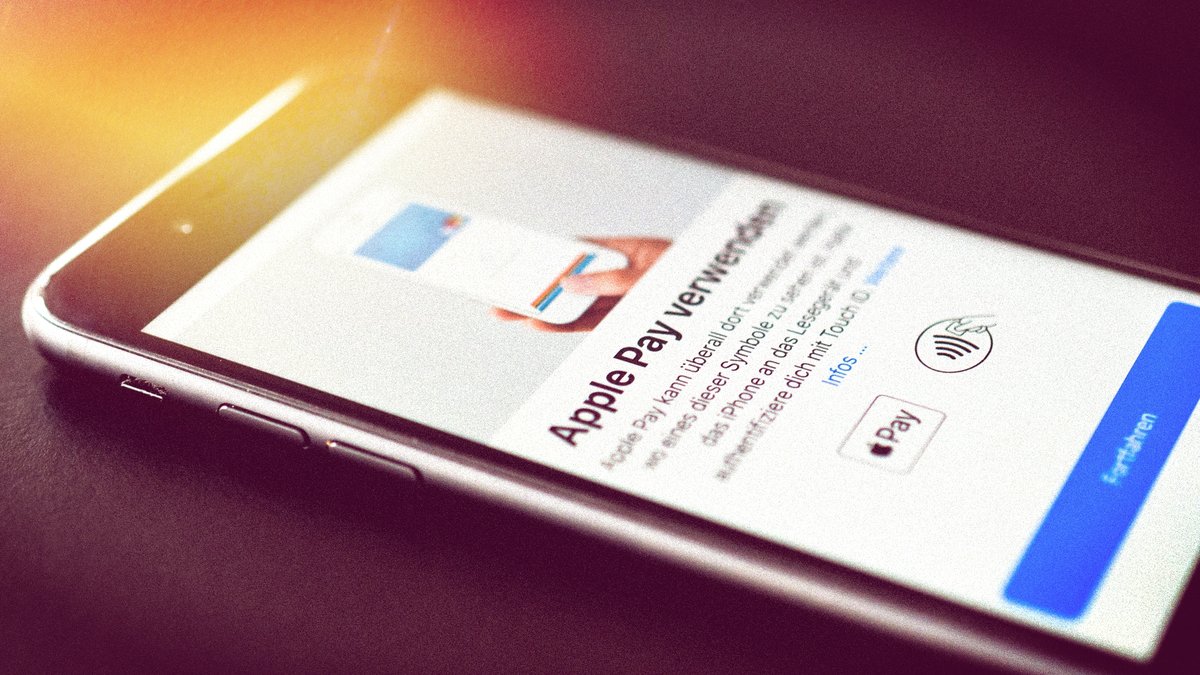 Cash for opening a checking account. Even more so when recruiting a customer, and compatible with Apple Pay, the well-known iPhone payment service? Such offers have become rather rare these days, but we actually found a good deal.
Update from January 12, 2022: In the new year, Norisbank is again offering a bonus if you open a current account with the bank without further ado . At the moment there is "only" 50 euros , which is less than last year, but in view of the worsening situation with negative interest rates and the like at the credit institutions, it is still more than decent. In addition, you can earn another 50 euros by recommending a friend, making a maximum of 100 euros in total. How to go about it
The "top current account" must be opened at Norisbank by March 31, 2021 . You then use the bank's online account switching service and move with at least 5 payment partners. In this way, the bank wants to make sure that the account is actually being actively used. Then there's the money. Speaking of which: the current account remains free of charge if more than 500 euros are paid into the account per month and there is a maximum of 50,000 euros on it.
By the way: the Norisbank current account is of course qualified for Apple Pay . What is still needed is either the Norisbank debit or credit card. The latter is free in the first year, after that it costs 24 euros a year.
Original item:
Since the end of 2019, Norisbank has also been one of Apple's partners in the Apple Pay iPhone payment service. So the bank took almost a year to provide the support – good things take time. Speaking of which, after all, this is joined by a financial service provider that has won many awards, for example the bank test Euro (5/2020) attested - best current account. And Norisbank was also voted the best direct bank by BankingCheck (6/2019) and Focus Money (42/2019). But that's not all, it also made it to the safest online bank (Focus Money 30/2019) and the top app for online banking (Focus Money 14/2020) - yay!
Watch out: take 100 euros with you
And now? Norisbank is also giving away 100 euros. If you want this bonus, you actually had to switch to the bank's free checking account by June 30, 2020. But now the campaign has been extended until September 30, 2020 – what luck. Important to know: The account must be actively used. The conditions state that you have to move for the bonus with the online account switching service and at least 5 payment partners. In other words, there should be regular account movements from these same payment partners - for example mobile phone providers, electricity suppliers, employers, insurance companies, etc. The corresponding information is sent to the payment partners via the bank's online account switching service.
Incidentally, you have until November 30th, 2020 to transmit the payment partner. The bonus will then be credited by December 31, 2020. In a nutshell, the "timetable" for the 100 euros is summarized again:
Open a
free checking account at Norisbank by
September
30th, 2020.
Inform
at least 5 payment partners about the online account switching service by November 30, 2020. 100 euros will be credited to your account by
December 31st
, 2020.
And this is how the credit card comes to Apple Pay:
What's more: Free debit and credit cards
Good to know: In addition to the free current account at Norisbank, there is also a free Maestro card debit card and a Mastercard credit card. Incidentally, both cards then work together with Apple Pay, so they can be added to Apple Wallet and used from then on. If it has to be cash, you can get it paid out free of charge at over 31,000 locations in Germany. Deposits can also be made free of charge via Deutsche Bank ATMs.