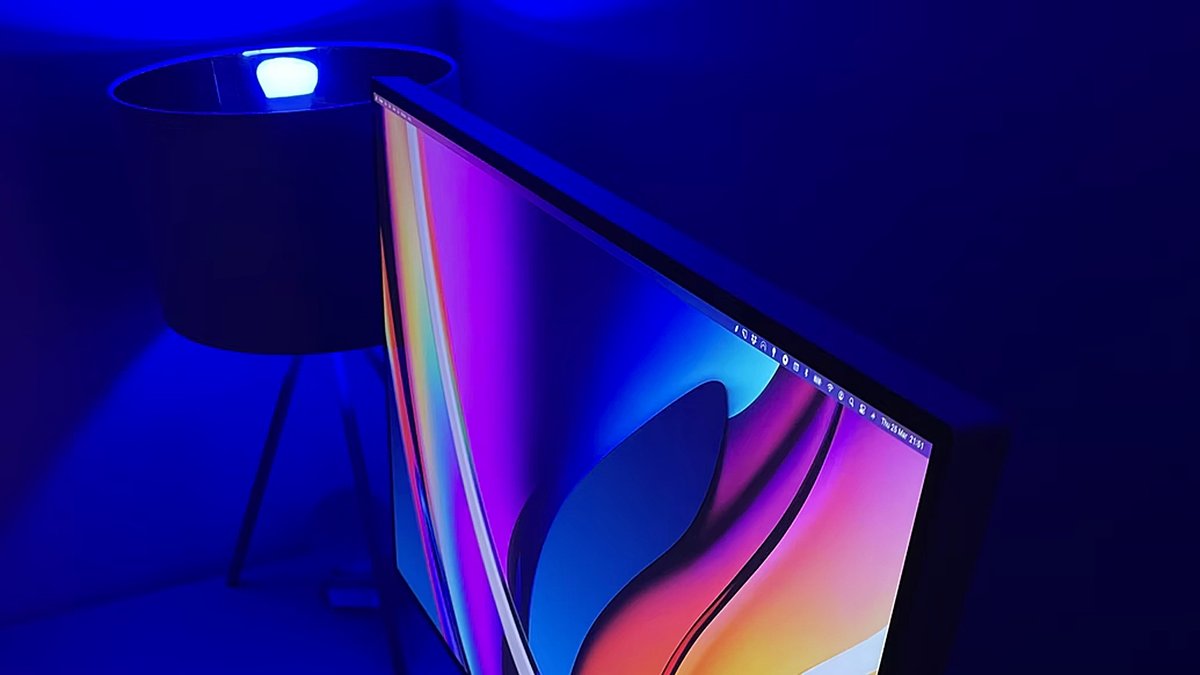 Affordable or cheap is not necessarily associated with Apple, and yet the new display expected for the Mac this year will be much cheaper. At least if the current Pro Display XDR is used as a comparison.
For over two years, Mac users have been able to use the Pro Display XDR if they can afford it. Apple's currently only, external screen costs well over 5,000 euros, the stand is not included and needs to be paid for with almost 1,000 euros extra. The fact is: Apple's professional display is not a product for normal Apple users , who currently have to resort to alternatives if they don't want to get into debt.
New Apple display is 50 percent cheaper
But this year Apple itself will offer a cheaper alternative , as recently confirmed by Bloomberg reporter and Apple insider Mark Gurman (source: Power on via MacRumors).
He's hoping for a performance this year and will give away a price. According to Gurman, you should expect about half the cost of the Pro Display XDR. Ergo: In the USA this corresponds to a price point of around 2,500 US dollars . In this country, based on the current conversion and taking VAT into account, we would have to reckon with at least prices between 2,600 and 2,700 euros - still not exactly cheap, but much cheaper than Apple's current professional display.
The current Apple display was presented together with the Mac Pro, which will probably have a successor in 2022:
How many monitors could there be?
Gurman does not mention any further details about the new display, but there are still the last rumors from December. At that time, the well-known insider Dylandkt reported on three new displays that LG is currently developing for Apple . Including a successor to the Pro Display XDR in 32 inches, but also two smaller models with 24 and 27 inch displays.
If these variants actually exist, Gurman's price predictions should most likely still apply to the 27-inch variant , because a 24-inch model based on the display of the current iMac would have to be significantly cheaper. So in the course of the year we will find out which of them actually apply in the end.