Apple iPhone 13 Pro with 40 GB 5G tariff currently available at a bargain price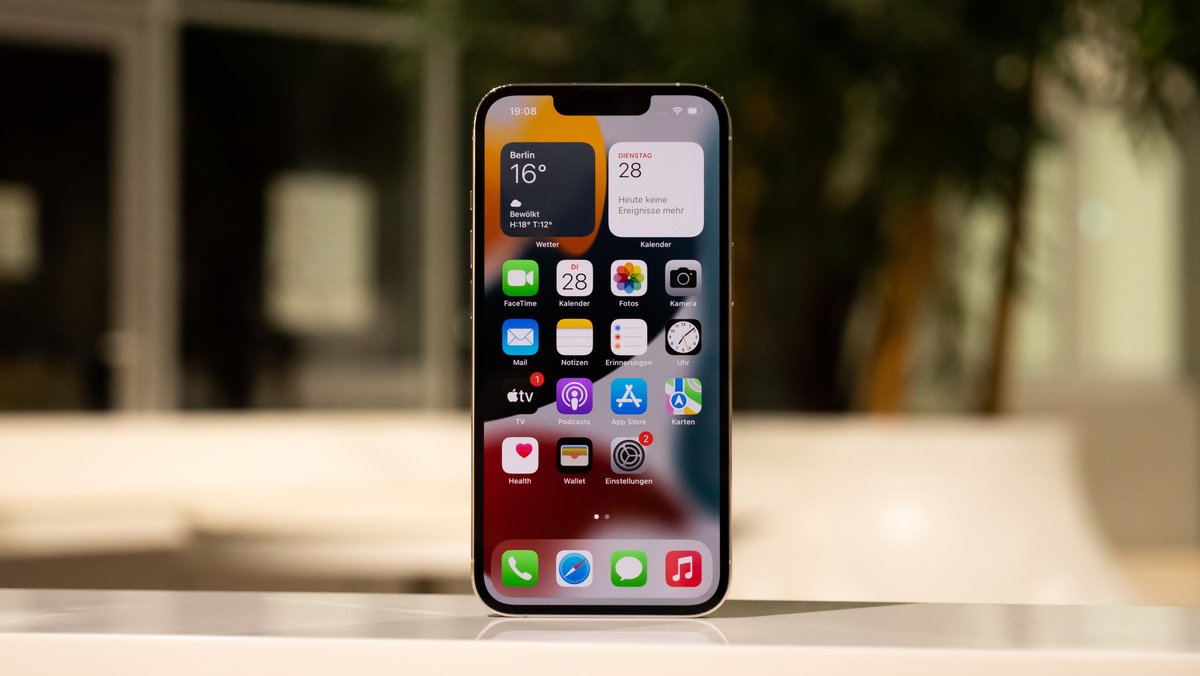 Are you interested in the iPhone 13 Pro? Then you should stop by Curved right now. There you get the top smartphone from Apple including 40 GB data volume, all-network and SMS flat rate at a low price. xiaomist does the math and reveals why the deal is worthwhile.
Apple iPhone 13 Pro including 40 GB 5G data volume
At the online mobile phone retailer Curved you are currently getting the iPhone 13 Pro (128 GB) with the "Free M Boost" tariff including 5G-capable 40 GB data volume as well as all-network and SMS flat rates in the network from o2 for 62.99 euros per month plus One-time 5.99 euros (additional payment for the smartphone + shipping costs). In addition, you can secure a 100 Euro change bonus when you take your phone number with you. The popular Apple smartphone can be selected in 4 different colors.
The iPhone 13 Pro has a 6.1-inch Super Retina XDR display with a variable refresh rate between 10 and 120 Hz for an even smoother display and razor-sharp images. Special attention was paid to the lenses in the Pro: The triple camera has new sensors and lenses and allows up to 6x optical zoom.
Overview of tariff details
Tariff: Free M Boost Network: o2
40 GB
LTE / 5G (up to 300 Mbit / s) Allnet and SMS flat rate EU roaming including connect function: Use the tariff on up to 10 devices at the same time. 24 months contract period, 1 month notice period
iPhone 13 Pro in the tariff check: That's why the offer is so good
An overview of the costs of the tariff bundle
Basic fee
(monthly)
€ 62.99
additional payment
(once, at the beginning of the contract) 1 euro
connection
fee
(once, at the beginning of the contract) 0 Euro
shipping costs
(one-time) 4.99 euros
total costs after 24 months
(in the event of termination at the end of the minimum contract period,
monthly and one-time costs added)
1517.75 euros
device value
(Best online price according to idealo.de on January 5th, 2022) 1,125.90 euros
effective
cost
tariff
(Total costs minus device
value
) EUR 391.85
effective tariff per month
EUR 16.33
See
offer
According to Idealo.de, the iPhone 13 Pro (128 GB) currently costs at least 1,125.90 euros from trusted retailers. If you subtract this value from the total cost of 1,517.75 euros (after 24 months) for the tariff, you still have 391.85 euros . This means that you are effectively paying 16.33 euros per month for the 5G tariff with 40 GB in the o2 network. If you take the € 100 change bonus with you, the effective price is even reduced to € 12.12 per month.
The bill with the low price only works if you cancel at the end of the minimum contract period. If you should forget that, the contract will not be extended for another year, but can be canceled on a monthly basis.
You can read more details about the new iPhone 13 Pro here: