Apple bang: iPhone 13 with unlimited 5G tariff & 250 euros for free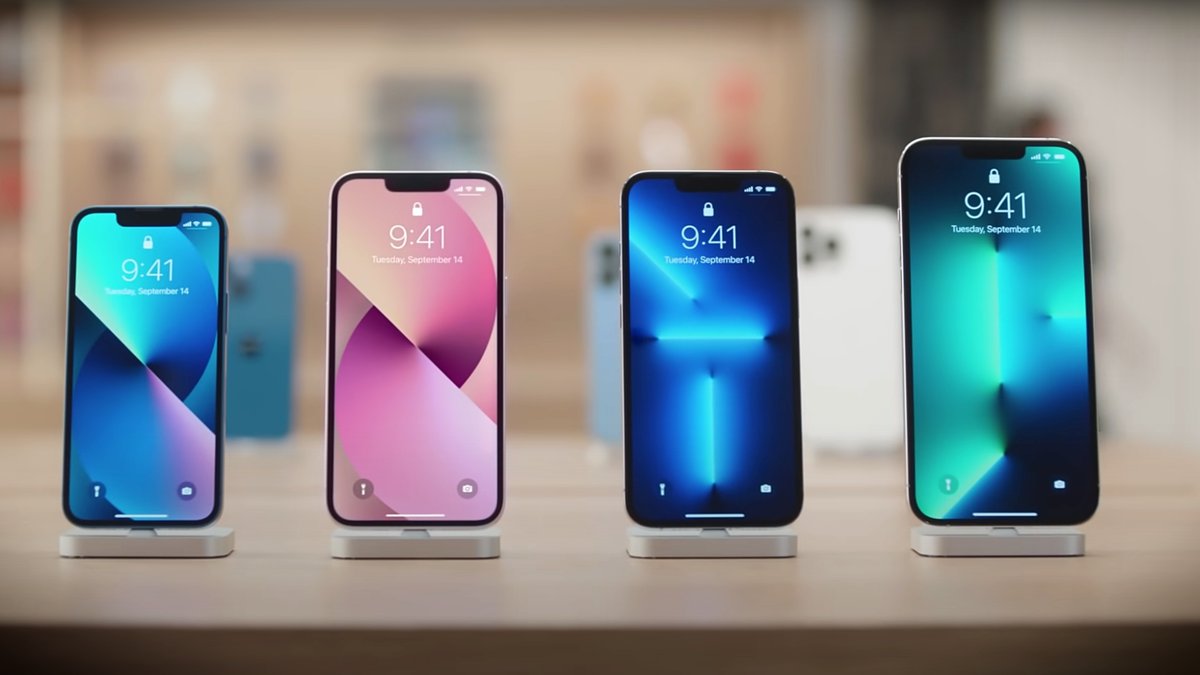 Those interested in the iPhone 13 with a contract currently have good cards. At Curved, you get the Apple smartphone including an unlimited tariff, a € 100 bonus for number portability and an additional € 150 cashback. xiaomist does the math and reveals why the offer is worthwhile.
iPhone 13 with unlimited 5G data volume & € 250 bonus
Curved currently offers the iPhone 13 , including unlimited data volume, all-network and SMS flat rates in the o2 network for 64.99 euros per month (instead of 89.99 euros) plus 45.98 euros one-time costs (additional payment + connection fee + Shipping). There is also a € 150 cashback and a € 100 change bonus when you take your phone number with you.
With the iPhone 13, Apple is once again setting standards - and not just in terms of performance. The "Ceramic Shield" screen glass is extremely robust and the aluminum frame, as usual, looks very valuable. The revised camera, in particular, is impressive: the lenses of the 12 MP dual camera are rotated 45 degrees so that the largest sensors so far fit in. This means that the wide-angle camera can capture 47 percent more light.
The tariff details at a glance:
Provider: Curved.de Network: o2 Tariff: Free Unlimited Max
Unlimited 5G
/ LTE data volume (max. 500 MBit / s) Allnet and SMS flat rate EU roaming including
150 euros cashback
(payout 5 weeks after contract conclusion)
100 euros exchange bonus
If you take your number with you (as a monthly discount in installments of 20 x 5 euros on the basic fee), 24 months minimum term, 1 month notice period
iPhone 13 with Unlimited tariff: That's why the offer is so good
An overview of the costs of the tariff bundle
Basic fee
(monthly)
€ 64.99
additional payment
(once, at the beginning of the contract) 1 euro
connection
fee
(one-time, at the beginning of the contract) 39.99 euros
shipping costs
(one-time) 4.99 euros
total costs after 24 months
(in the event of termination at the end of the minimum contract period,
monthly and one-time costs added)
1605.74 euros
device value
(Best online price according to idealo.de on January 12th, 2022) 829 euros
cashback & exchange
bonus 250 euros
effective
cost
tariff
(Total costs minus device
value
+ bonuses) EUR 526.74
effective tariff
costs
per month
EUR 21.95
View
offer
The costs for the iPhone 13 with 128 GB of storage are currently around 829 euros without a contract. If you subtract this sum as well as the € 100 exchange bonus and the € 150 cashback from the total costs of the Curved offer, € 526.74 remains for the tariff. That corresponds to 21.95 euros per month - a very affordable price for a 5G tariff with unlimited data volume, all-network and SMS flat rates.
The bill with the low price only works if you cancel at the end of the minimum contract period. If you should forget that, however, the contract is not extended for another year, but can be canceled on a monthly basis.
If you want to know more about the differences between iPhone 12 and 13 and whether it is worth making the switch, watch this short video :