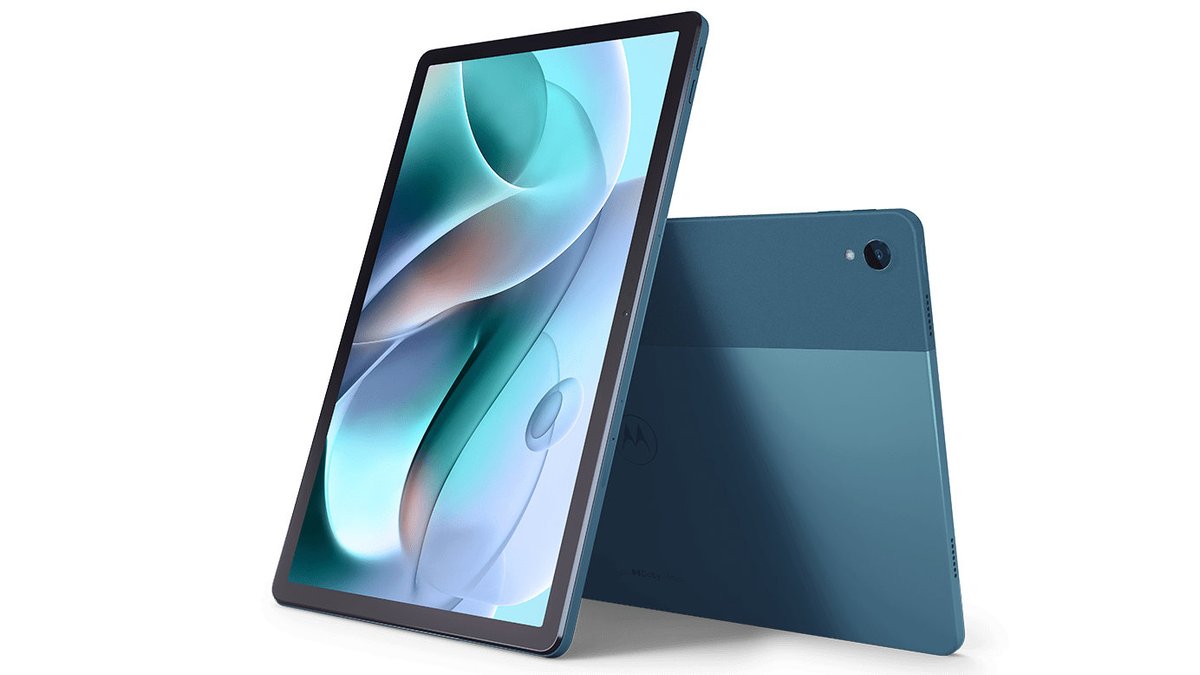 Samsung is currently the largest manufacturer of Android tablets. But there is more and more competition on the market. Chinese companies in particular are bringing more and more tablets to Europe. Now a legend returns - after 11 years of absence.
Motorola is making Android tablets again
The first details about the upcoming Motorola tablet have already surfaced last year. The company hasn't made any Android tablets since the Motorola Xoom tablet running Android 3.0 Honeycomb in 2011. Why now suddenly again? Motorola is now owned by Lenovo and they also make Android tablets. This is exactly why the Moto Tab G70 is also very related to the Lenovo Tab P11 Plus . The tablet has now been officially presented in Brazil (source: Motorola).
The technical data doesn't sound all that wrong. You get an 11-inch display with a resolution of 2,000 x 1,200 pixels. The processor used is the Helio G90T from MediaTek, which has 4 GB of RAM and 64 GB of internal memory. The latter can be increased via a microSD slot. A total of four speakers are installed. In combination with Dolby Atmos, a really good sound should be created. Only Android 11 is used as the operating system, although Android 12 is already available. The 7,700 mAh battery should enable a long runtime. A power supply is included in the scope of delivery.
The Moto Tab G70 from Motorola also offers another interesting feature. It is IP52 certified . Drops of water should therefore not harm the Android tablet. Motorola requires the equivalent of 378 euros in Brazil.
Motorola wants to charge devices completely wirelessly soon:
Is the Moto Tab G70 coming to us too?
So far, the new Motorola tablet has only been presented in Brazil. But it should at least come to India. It is not known whether it also finds its way to Germany. Lenovo sells some of its Android tablets here very successfully. So it wouldn't be unthinkable that the Motorola tablet would also come to us. The name is still very popular today.