Xiaomi Pad 5: Android tablet available at the best price through a special promotion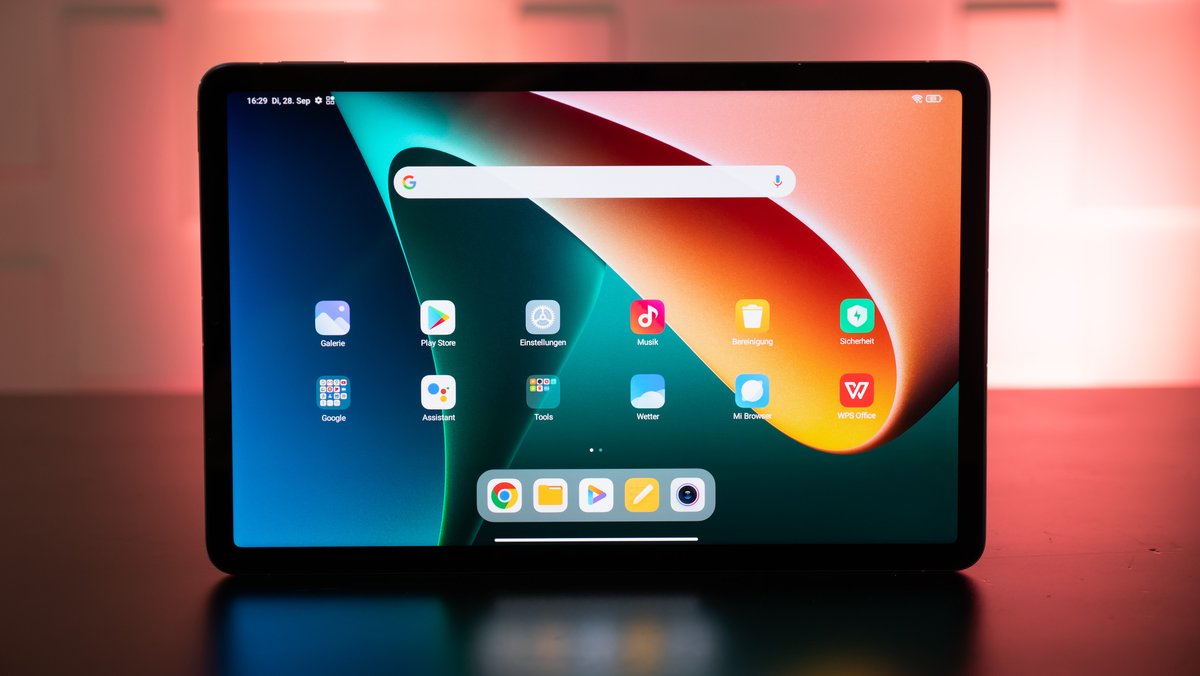 The Xiaomi Pad 5 was not available directly from the manufacturer for a long time after its market launch at a special price in Germany. But now Xiaomi has started a special campaign that everyone can help to lower the price of the Android tablet. It is about up to 50 euros for the Xiaomi Pad 5, which is hardly sold cheaper. It actually worked.
Lower the price of the Xiaomi Pad 5 by liking it
Update from December 15, 2021: The likes were enough so that you can currently buy the Xiaomi Pad 5 in both colors at a price of only 349.90 euros (take a look at Xiaomi).
Original article:
Xiaomi repeatedly organizes various campaigns in which products from the Chinese manufacturer are sold more cheaply. This time it hit the Xiaomi Pad 5 . The extremely popular Android tablet not only did well in our test, it is also currently hardly being sold for less. Xiaomi's campaign is all the more interesting.
If you leave 3,555 likes on Xiaomi's Christmas campaign for the Pad 5, the price will simply be reduced by 50 euros from 399.90 to 349.90 euros ( see Xiaomi). The Xiaomi Pad 5 is currently not available cheaper. Other dealers give a maximum discount of 8 euros. At Saturn, the tablet still costs the recommended retail price of 399.90 euros (check it out at Saturn). Now you can basically lower the price by up to 50 euros through the teamwork of the community and buy the Android tablet at the absolute best price.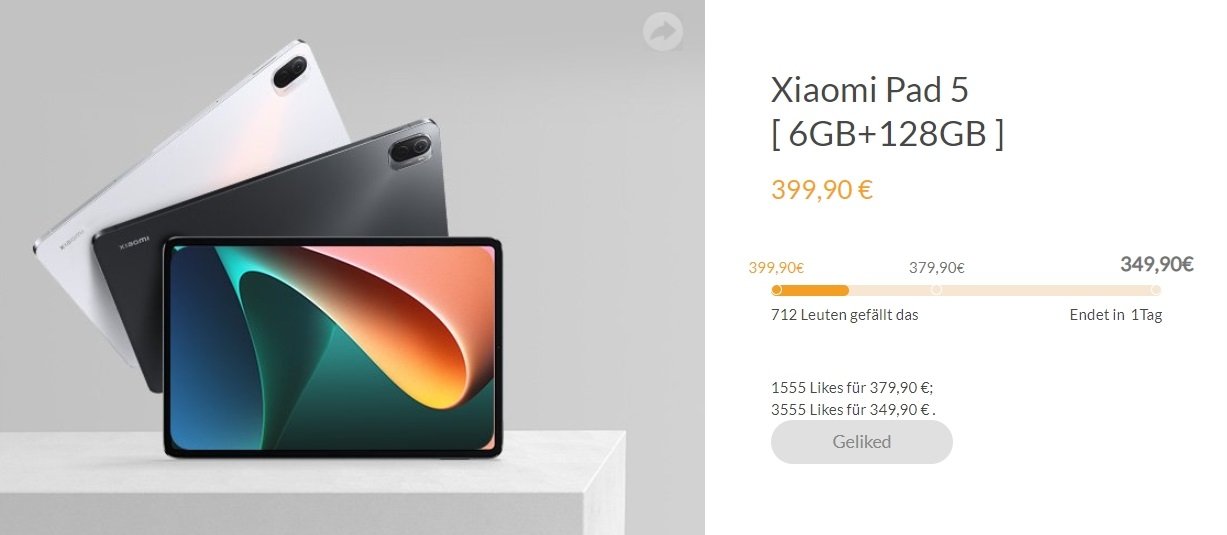 Of course, I took part directly so that people who were waiting for a discount for the Xiaomi Pad 5 actually get it shortly before Christmas. The campaign will run until December 14th at 11:59 p.m. and the goal of 3,555 likes can actually be achieved. After the promotion has expired, you will be able to buy the Xiaomi Pad 5 at the reduced price. The Android tablet will probably not be cheaper this year.
What is the Xiaomi Pad 5 good for?
In fact, the Xiaomi Pad 5 is currently one of the most interesting Android tablets on the market. I have already been able to test it and was thrilled. The first impression in the video was pretty good too. I was particularly impressed by the 120 Hz display, the performance and the battery life. Given that the Android tablet is relatively cheap at under 400 euros, it is already a recommendation.