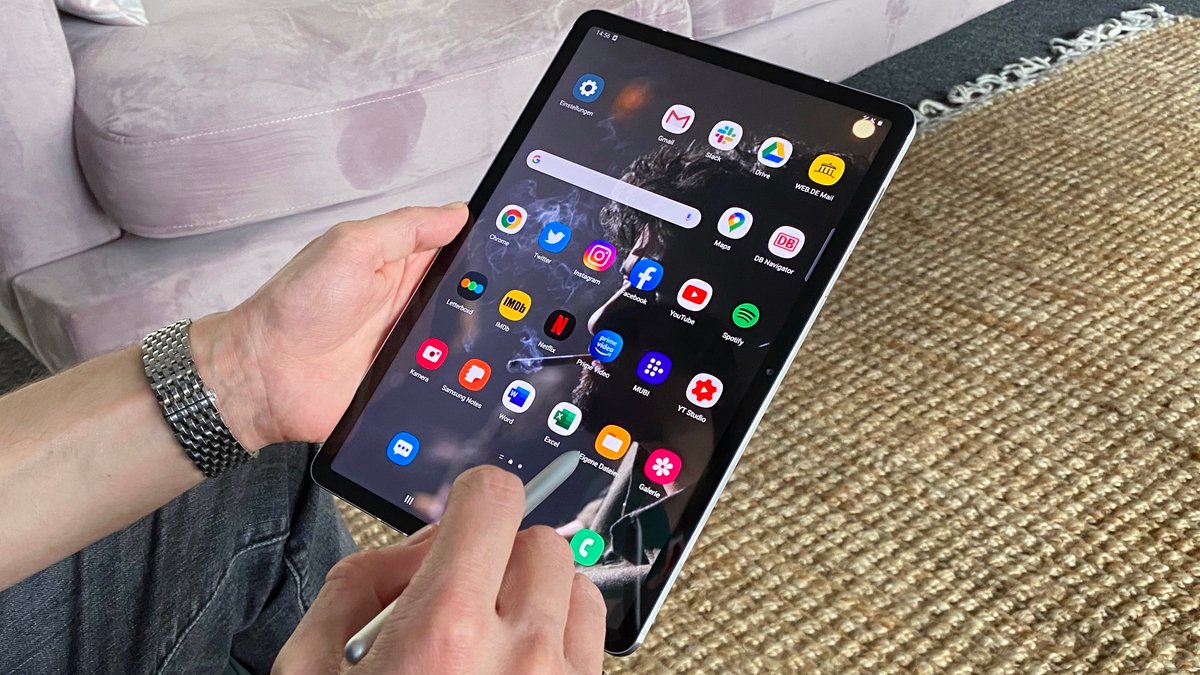 Samsung does not want to compromise on performance with the new generation of Android tablets. The Galaxy Tab S8 models should no longer have to hide behind high-end smartphones or the iPads from Apple. A first benchmark reveals the built-in high-end chip.
Samsung Galaxy Tab S8 Plus with a brand new processor
Not only the upcoming Galaxy S22 is getting the new high-end processor from Samsung. A benchmark has now emerged that reveals that the Galaxy Tab S8, at least in the Plus version, also gets the Snapdragon 8 Gen 1 from Qualcomm (source: SamMobile). It is currently the most powerful high-end processor that is on the market and that Samsung can install. It's so powerful that it even beats the chip in the iPhone 13.
One can assume that the Snapdragon 8 Gen 1 is also built into the normal Galaxy Tab S8. Samsung does not differentiate between the processor, at least in the current generation. The new tablet generation will be different, however. There will not only be a Galaxy Tab S8 and Galaxy Tab S8 Plus, but also a Galaxy Tab S8 Ultra . The differences between the individual tablets could therefore be greater. This is also known from the Galaxy S smartphones.
Android 12 is preinstalled as the operating system on the tested Galaxy Tab S8 Plus. So in the delivery state you get the latest user interface from Samsung and then probably also new software features. Android 12L, which was specially developed by Google for Android devices with a large display, should not yet be used.
The "Fan Edition" of the Samsung Galaxy Tab S7 also has a lot to offer:
When will the Samsung Galaxy Tab S8 appear?
That remains unclear. The chip crisis is also causing problems for Samsung. The Galaxy S21 FE was probably postponed to January 2022. The Galaxy S22 smartphones will follow in February 2022. At some point the Galaxy Tab S8 tablets should also be unveiled.