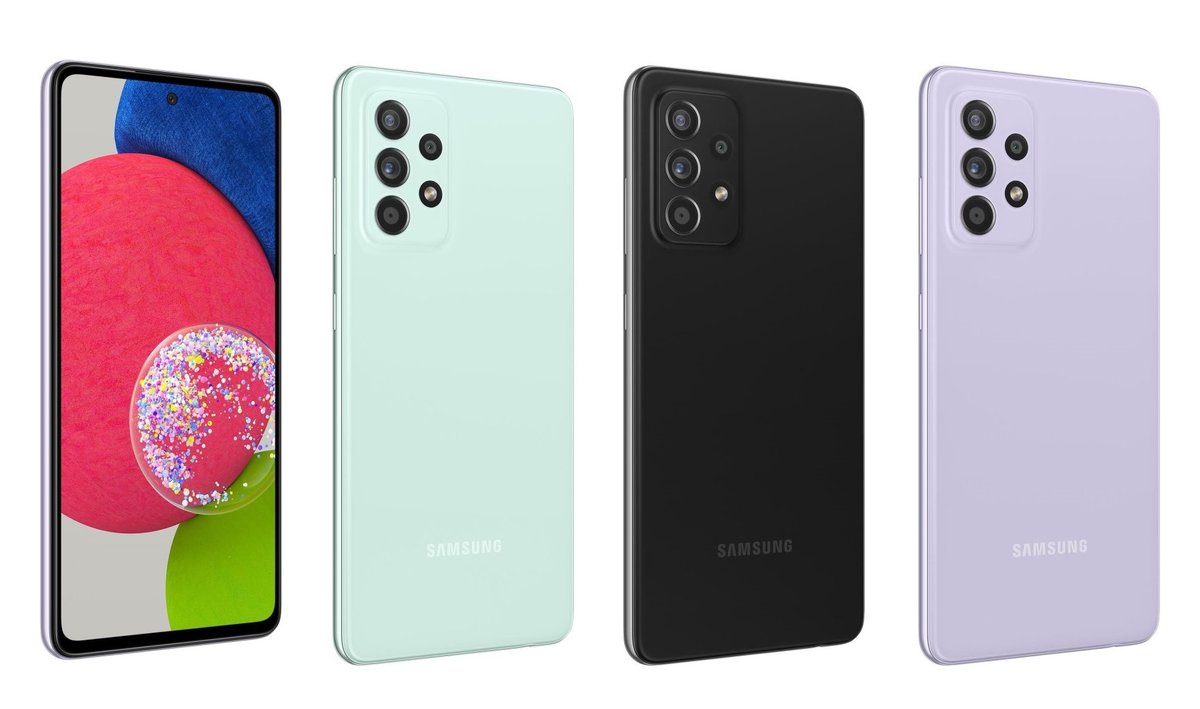 Good news for everyone who has taken a look at the Galaxy A52s 5G: At MediaMarkt you can get the mid-range smartphone from Samsung including all-network and SMS flat-rate as well as 6 GB of data volume at an unrivaled low price. xiaomist has the details.
MediaMarkt: Samsung Galaxy A52s with 6 GB tariff extremely cheap
You can currently get the improved version of the bestseller Galaxy A52 at MediaMarkt including a tariff with 6 GB of data volume in the CO2 network for 19.99 euros per month . In addition, there is a one-time additional payment of 29 euros and a connection price of 29.99 euros. An all-network flat rate and free SMS to all networks are also included. We have broken down for you below why the offer pays off for you. But be careful: There are only a few items left in stock.
The details of the tariff at a glance:
Network: o2 tariff: Super Select
6 GB
data volume (max. 50 Mbit / s) Allnet and SMS flat rate EU roaming including 24 months minimum term, 3 months notice
The following costs await you:
Basic fee
14.99 euros
x 24 months One-time additional payment 29 euros One-time connection fee 29.99 euros
Shipping
costs 0 euros
Total costs after 24 months
418.75 euros
Currently the cheapest price for the smartphone according to idealo.de - 372 euros tariff net costs 46.75 euros
tariff net costs per Month
1.95 euros
Galaxy A52s with 6 GB tariff: That's why the offer is worth it
According to the idealo price comparison, the Samsung Galaxy A52s 5G (128 GB) currently costs at least 372 euros. If you subtract this value from the total costs of the tariff bundle, there are effectively 46.75 euros left for the tariff. Divided by a minimum term of 24 months, this equates to 1.95 euros per month - a very affordable price for an all-network and SMS flat rate with 6 GB of data volume.
The bill with the low price only works if you cancel at the end of the minimum contract period. If you should forget that, however, the contract is not extended for another year, but can be canceled on a monthly basis.
You can find out more about the smartphone in this video or in our test on the Samsung Galaxy A52.
Samsung is one of the leading smartphone manufacturers for a reason. The current model of the immensely successful A50 series also makes a great impression. The Samsung Galaxy A52s 5G has 6 GB of RAM , 128 GB of storage (expandable) and a smooth 120 Hz AMOLED display. Compared to the normal A52, the A52s version has a better processor, the Snapdragon 778G , which noticeably ensures better performance. With the help of the integrated quad camera , which consists of a 64 MP wide angle, a 12 MP ultra wide angle, a 5 MP macro and a 5 MP bokeh lens, both photos and videos can be captured in convincing 4K quality .