Microsoft Office 365: Great price with hardware addition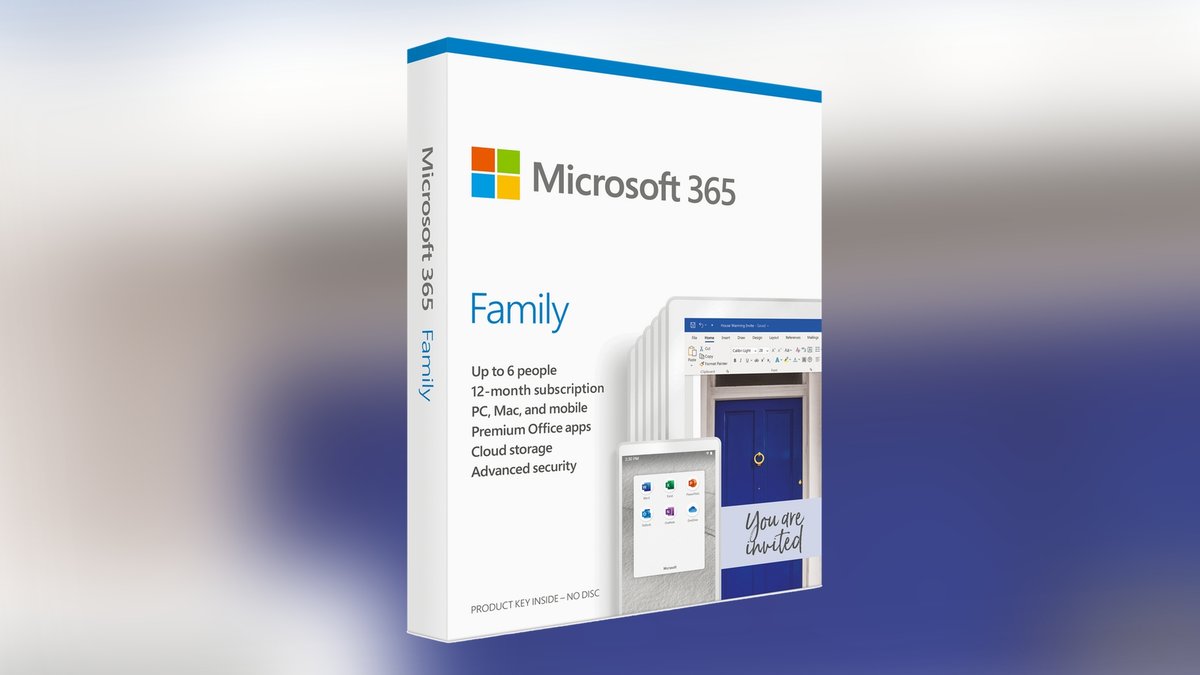 Anyone who has been waiting for a good offer for Microsoft Office 365 for Mac, PC, iPad and Co. can now buy Otto without hesitation. At the moment there is still a really nice hardware addition - a real hammer offer.
Update from December 16, 2021: This offer is more than impressive , because at Otto we get an annual package of MS 365 in the single user version (formerly Microsoft Office 365) for a total price of only 24.99 euros (see Otto) - an insane price saving.
Let's do the math: According to the price comparison, we pay around 23 euros for the mouse in the competitions, for the MS 365 we pay just under 35 euros. So that makes a total of 58 euros. In comparison, we are currently saving almost 33 euros at Otto! And how does it all work? For this there is Otto's explanation:
1. Simply order Microsoft 365 Single together with your new laptop or PC / Mac.
2. After sending your order you will receive an email from us with the sender address: otto-newsletter@newsletter.otto.de
3. This email contains your PIN and a link to: otto.activate-code.com
4. At otto.activate-code.com you will receive your Office license after entering your PIN.
5. You can then use your license key to activate and download the software from Microsoft.
6. You are ready to go! The license is valid for one user and has a term of one year.
Original article:
Office 365 Personal from Microsoft: affordable for every platform
Amazon currently sells the single version of Microsoft's Office 365 for only 39 euros. The price applies to both the box version with the activation code in the packaging and the download version. Attention: Office 365 Single is an annual subscription for one user, so the software can be used by one person for one year. After 12 months the purchase of a new annual license is due.
By the way: If you are already a user of Office 365, you will also benefit from the offer, because with the purchase you can of course also extend a current subscription at the time you want.
A look at the current drop in prices at the price comparison portal Idealo reveals: Office 365 is always cheaper, but normally you have to invest around 50 euros. If the price falls below 40 euros, you should hit it, it doesn't get much cheaper.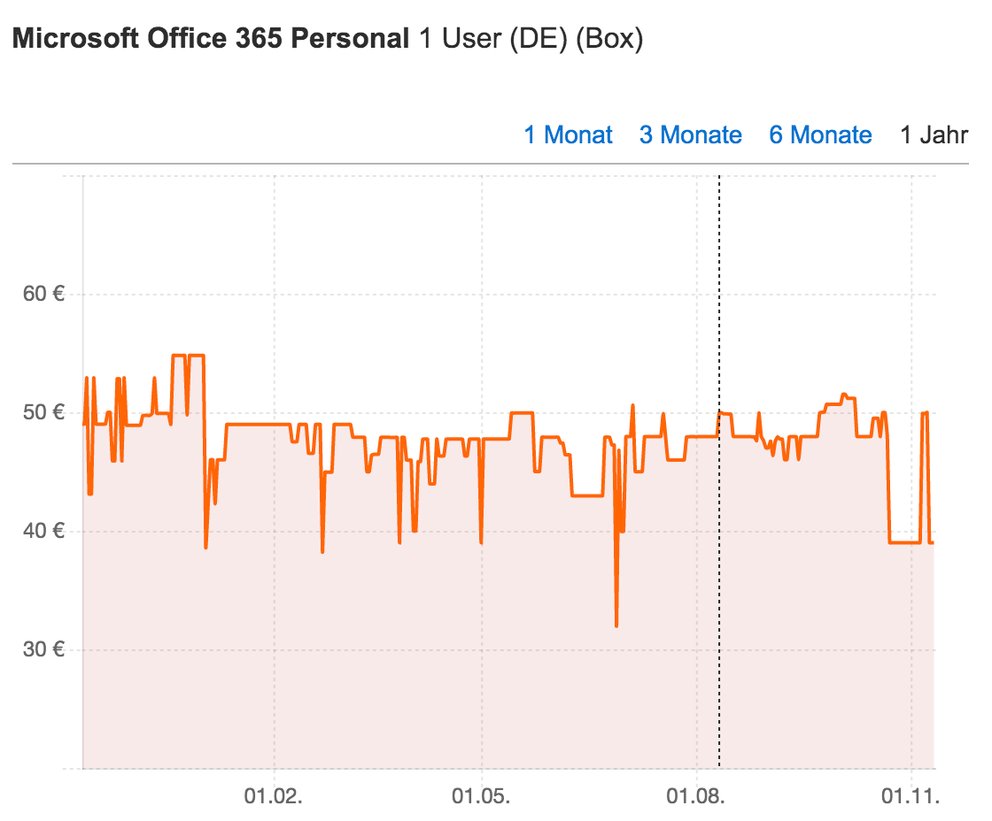 Microsoft Office 365: is it a good idea to buy?
The current price for the annual subscription is a good offer. Users always receive the latest versions of Outlook, Word, Excel and PowerPoint - including all feature updates. One of the advantages of the cheap subscription version. There is also a whole 1 TB of cloud storage on OneDrive. By the way, the customer has the choice: He can install the Office apps on a PC or Mac, a tablet or iPad and a mobile phone. Important to know: The personal version is only ever valid for one user. Too little? Then you have to use the home version of Office 365, which can be shared with up to 5 people.