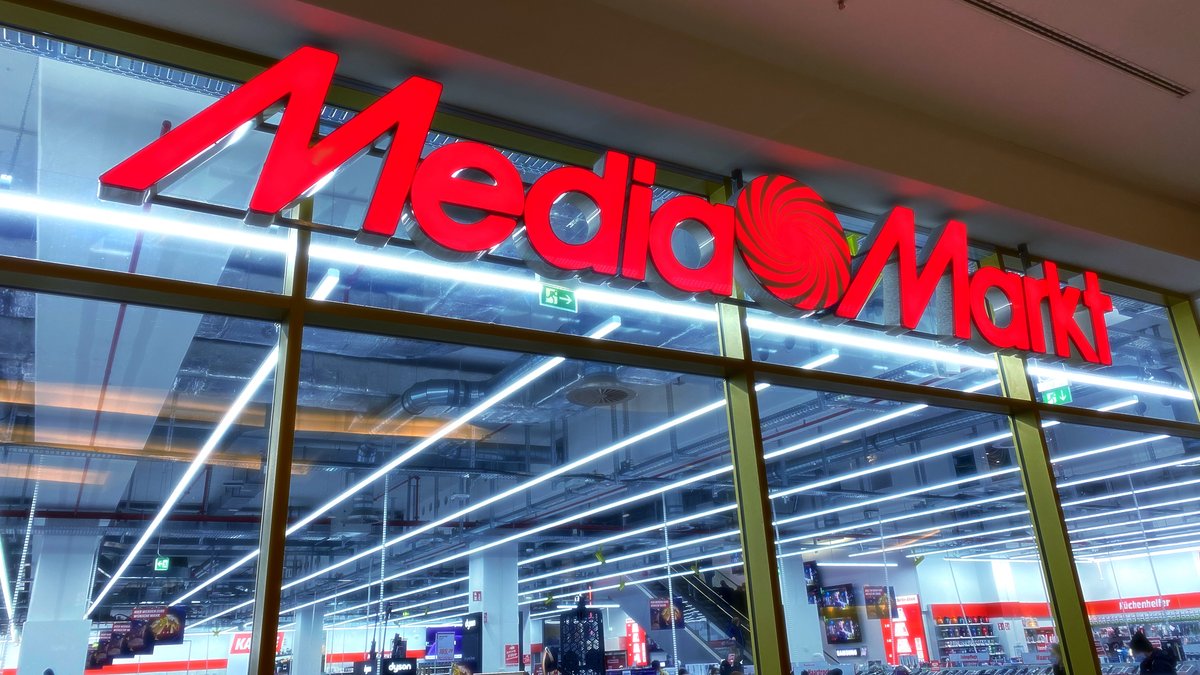 If you want to get rid of your Christmas bonus immediately, you should quickly take a look at MediaMarkt. It is difficult to keep track of the countless offers, but we have compared prices and tell you which deals are recommended.
MediaMarkt: Current offers in the price check
You still have until December 31, 2021 to take advantage of the MediaMarkt After-Christmas offers , when the promotion ends. Also pay attention to the delivery time forecast, alternatively it is advisable to order online and pick up the goods in the branch.
Orders with a value of 59 euros or more or in the case of market pick-up are free of charge . You also save the fee for some large devices that are sent by a forwarding agency - but not for all of them. Note the information on shipping costs in our list or on the respective MediaMarkt product pages.
The best MediaMarkt offers at a glance
Nikon D5600 DSLR kit for 549 euros (instead of 699 euros): effective photo resolution 24.2 megapixels, full HD video, 18-55 mm lens (AF-P, DX, VR), touchscreen display, light sensitivity ISO 100 - 25,600, display can be swiveled and tilted, WLAN.
LG OLED TV for 1,499 euros (instead of 2,799 RRP): 65 inches, model OLED65C16LA (2021), 4 × "real" HDMI 2.1, VRR, Dolby Vision IQ, webOS 6.0.
Seagate Expansion Desktop 8 TB for 139 euros (instead of 229 euros RRP): External hard drive, 3.5 inches, USB 3.0, external power supply.
SanDisk SSD Plus 1 TB for 69 euros (instead of 144.99 euros RRP): internal SATA6 SSD, 2.5 inches, 535 MB / s read, 450 MB / s write. A 10 euro discount is only deducted in the shopping cart!
Sandisk Ultra 200 GB micro SDXC memory card for 19.99 euros (instead of 25.99 euros RRP): 100 MB / s write speed, including SD adapter.
Sandisk Extreme 128 GB MicroSDXC memory card for 18.99 euros (instead of 42.49 euros RRP): 90 MB / s write speed, 160 MB / s read speed, including SD adapter.
Ring Fit Adventure for 61.99 euros (instead of 89.99 euros): Game + Ring-Con and leg strap: fitness equipment game, detects player movements and transfers them to the game. Suitable for children and adults.
WRK21 height-adjustable desk for 389 euros (instead of 499 euros): stand-sit desk, 140 x 80 cm, electrical height adjustment, incl. Wireless charger.
SanDisk Ultra 256 GB USB 3.0 memory stick for 19 euros (instead of 28.99 euros RRP): 130 Mbit / s reading speed, black. A 6 euro discount is only deducted in the shopping cart!
Tip:
When you register for the MediaMarkt or Saturn newsletter for the first time, you will receive a voucher for
10 euros
, which can be redeemed with a minimum order value of 100 euros.