MediaMarkt prospectus check: the best last-minute bargains before Christmas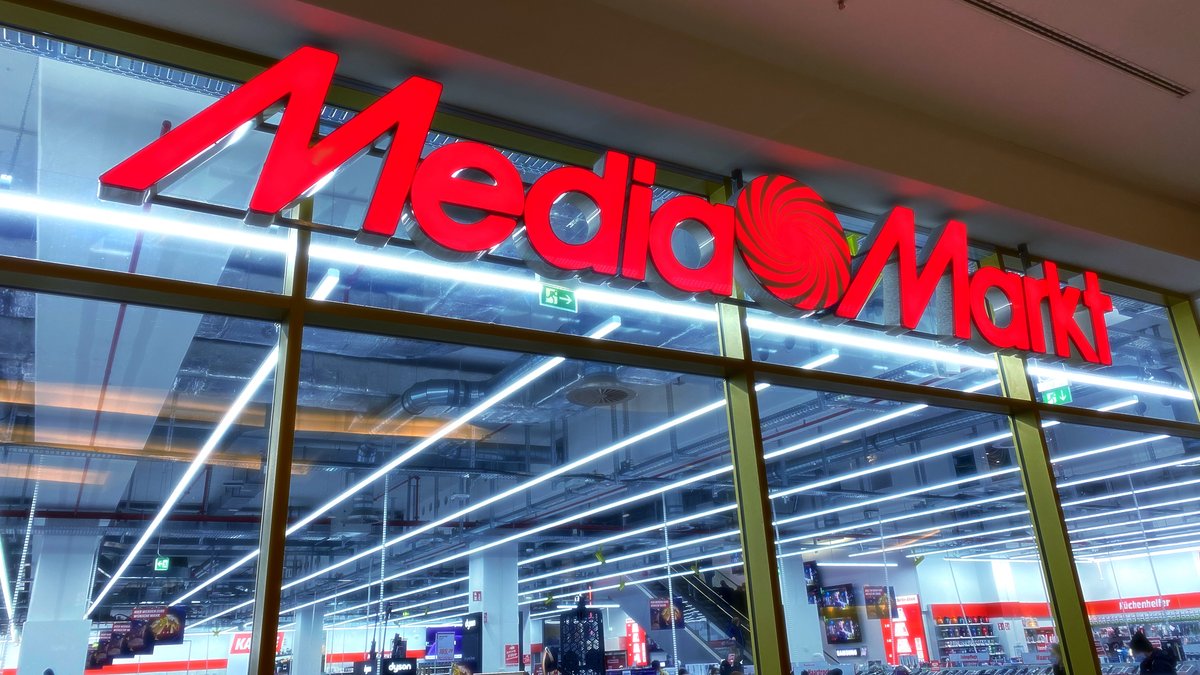 If you haven't got all the presents, you can now take a look at the current MediaMarkt brochure. With the countless offers, however, it is difficult to keep track of things. We have compared prices and tell you which deals are recommended.
MediaMarkt: Current offers in the price check
You still have until December 24, 2021 to take advantage of the MediaMarkt last-minute offers , then the promotion ends. Also pay attention to the delivery time forecasts, many devices may not be delivered until the new year. Alternatively, it is advisable to order online and then pick up the goods at the branch.
Orders with a value of 59 euros or more or in the case of market pick-up are free of charge . You can also save the fee for some large devices that are sent by a forwarding agency - but not for all of them. Note the information on shipping costs in our list or on the respective MediaMarkt product pages.
The best MediaMarkt offers at a glance
Honor 50 smartphone with 128 GB for 399 euros (instead of 699 euros): 6.5 inch screen, 128 GB memory, 6 GB RAM, dual-SIM capable.
SanDisk Portable SSD hard drive for 89 euros (instead of 159.99 euros): USB-C connection, form factor 2.5 inches (6.35 cm), storage capacity 1 TB, max. Transfer rate (read) 520 MB / s.
Sandisk Micro-SD 256 GB for 22 euros (instead of 36.99 euros): Micro-SDXC memory card, 256 GB storage space, 130 MB / s reading speed. Incl. SD adapter. Suitable for numerous smartphones and Nintendo Switch.
SanDisk microSD 400 GB in Nintendo design for 49 euros (instead of approx. 60 euros): memory card for Switch, smartphones and more. Read speed up to 100 MB / s.
Ring Fit Adventure for 59.99 euros (instead of 89.99 euros): Game + Ring-Con and leg strap: fitness equipment game, detects player movements and transfers them to the game. Suitable for children as well as adults.
LG OLED TV for 1,049 euros (instead of 1,649 euros): OLED TV, 48 inches, UHD, model year 2021, dual triple tuner, HDMI 2.1, VRR, Dolby Vision.
Huawei notebook for 549 euros (instead of 619 euros): 14-inch display, Windows 10 Home, Intel Core i5 processor, 8 GB RAM, 512 GB SSD. On top of that there is the Microsoft 356 software package worth 56.99 euros free of charge.
WRK21 height-adjustable desk for 379 euros (instead of 499 euros): stand-sit desk, 140x80cm, electrical height adjustment, incl. Wireless charger.
Philips Sonicare electric toothbrush + hair dryer for 166 euros (instead of 199.99 euros): 4 different programs and 3 different speeds, 2 weeks of battery life, including charging glass and travel case. Free addition: BHD274 / 00 DryCare Pro hair dryer worth 39.99 euros.
WMF Raclette for 99 euros (instead of 119.99 euros): 1,500 watts, non-stick coated die-cast aluminum, adjustable thermostat, 8 pans.
Bosch cordless vacuum cleaner for 369 euros (instead of 699 euros): bagless, dust container volume 0.4l, including 4 different nozzles. Wireless with battery and wall bracket.
Smartphones + tariff offers
Samsung Galaxy S20 FE (128 GB) + Galaxy Buds 2 with a contract
in the Telekom, Vodafone or o2 network for 19.99 euros x 24 months + 44.94 euros one-time (additional payment + connection price + shipping): extremely low-cost tariff bundle, but very limited.
Apple iPhone 12 (128 GB) + o2 "Free L Boost" tariff with 120 GB 5G / LTE
for 35.99 euros x 24 months + 168.99 euros one-time (additional payment + connection price): Inexpensive tariff bundle with Apple iPhone 12 in the 128 GB version and a generous 120 GB data volume including 5G! The numbers are limited, however, read more about the offer here.
Tip:
When you register for the MediaMarkt or Saturn newsletter for the first time, you will receive a voucher for
10 euros
, which can be redeemed with a minimum order value of 100 euros.