Huawei P50 Pocket: New pictures show unique function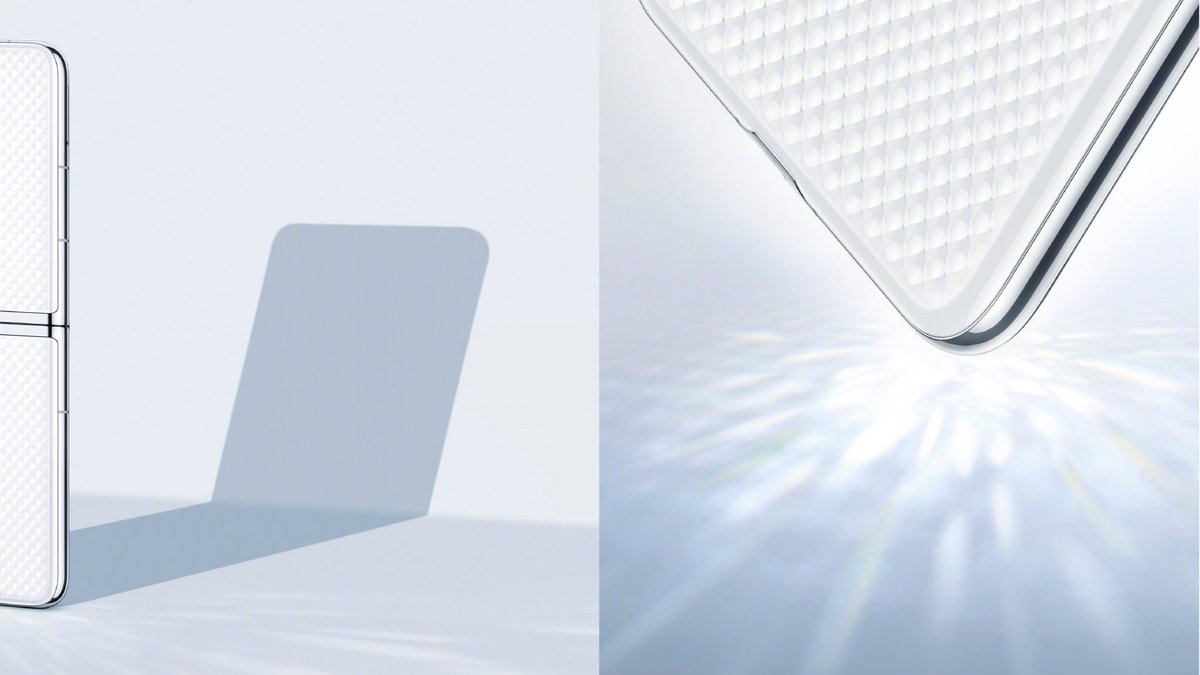 Just before Christmas, Huawei wants to really know it again. The Chinese company has announced the Huawei P50 Pocket. A completely new smartphone that folds. Now new pictures have appeared and they already reveal a lot.
Huawei P50 Pocket: Small folding phone in pictures
Update from December 16, 2021: The Huawei P50 Pocket has a real surprise to offer. Not only is it foldable, but it also has a round display on the outside that you can use to take a selfie with the main camera. Notifications should also be displayed there:
Original article:
While we are waiting for the market launch of the Huawei P50 Pro, which was presented in China at the end of July, the Chinese company is probably planning a real surprise campaign. One more event will actually take place on December 23, 2021 . The Huawei P50 Pocket is to be unveiled there. Huawei published the announcement on Twitter.
The picture shows a folding cell phone that has not even appeared in the rumor mill so far. According to Huawei, the new model should be compact and powerful . More is not revealed:
It was known, of course, that Huawei would continue to work on folding phones, but that it will be a compact model is new. It was rather expected that Huawei would introduce a folding phone like the Mate X2. Now it could be a model like the one Samsung has with the Z Flip 3, or maybe a version like the one from Oppo. A folding cell phone was leaked that is supposed to be a bit more compact, but still follows the design of the Galaxy Z Fold 3.
Huawei wants to reveal more details about the new P50 Pocket soon. It is quite possible that there will be a few more teasers in the social networks in the coming days . The surprise will be revealed no later than December 23rd - if there is no leak. It will be interesting to see whether Huawei will then also bring this smartphone to Europe or whether it is initially only intended for China.
The last two smartphones from Huawei:
Will Huawei's Blood Pressure Smartwatch Be Revealed As Well?
The upcoming event would of course be perfect for introducing the new Huawei smartwatch with blood pressure measurement. This has recently surfaced again and is slowly becoming a bit overdue. So it will be exciting again at the end of the year.