Free instead of 70 euros: Real professional app for Mac and Windows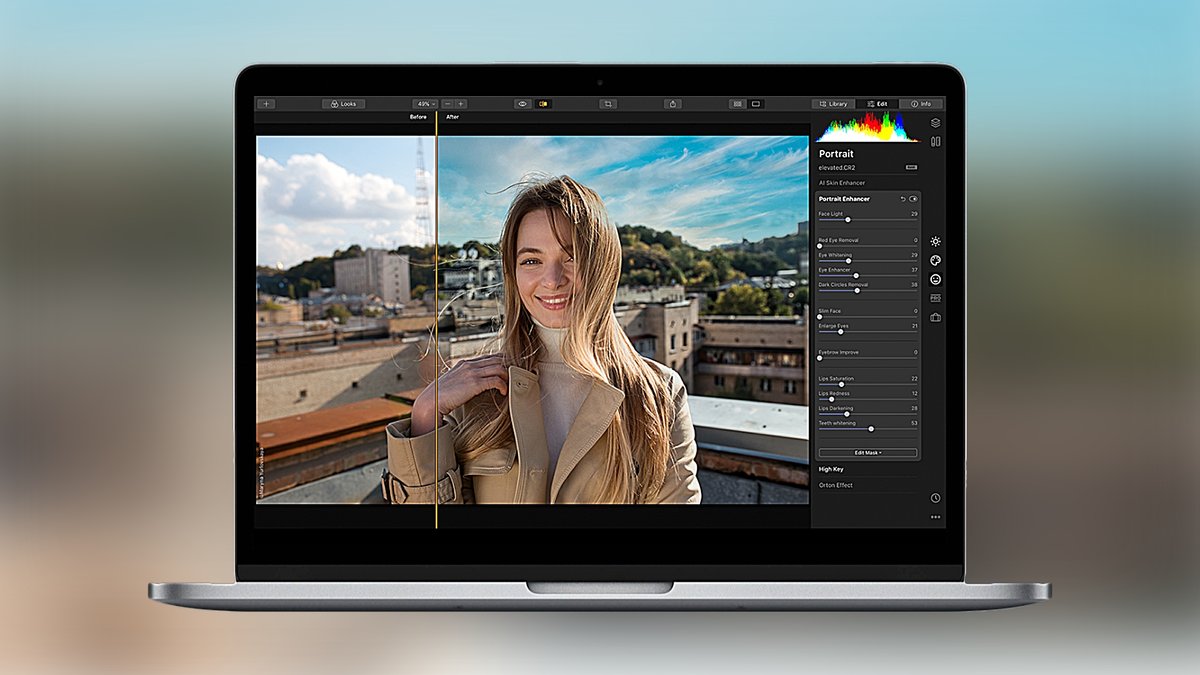 Professional photo editing software is always expensive? It doesn't have to be, Mac and PC users are currently even getting these for free, saving just under 70 euros. xiaomist reveals how you can currently secure Luminar 4 for free.
Update from December 15, 2021: Last year the makers of Skylum gave away version 3 of Luminar, currently you can get Luminar 4 for free . How it works? Simply surf to the promotion page, leave your name and email address and you will receive an activation email with a download option and serial number for Windows and Mac.
Luminar 4 offers, among other things, powerful AI tools and a pretty convincing "Sky Replacement Technology" with which you can easily swap the sky in pictures at will, so you become a "weather god".
Originally, Luminar 4 cost just under 90 euros and is still available from just under 70 euros. The developers themselves are now concentrating on the current versions "Luminar AI" and "Luminar Neo", which is probably one of the reasons why they are so generous at the moment.
Original article:
Apple used to have such a program for the Mac professional in its portfolio with Aperture, but nowadays Adobe's Lightroom is likely to dominate the market for image management and editing. But there are alternatives. Not only are they cheaper, they are also currently free of charge. Like the current Luminar 3 - presented in December 2018, the app cost 69 euros at the time.
Now for free for Apple's Mac and PC: Get the Luminar 3 for free
The manufacturer is currently giving away this version, so you save almost 70 euros and receive a profound app for image editing on the Mac. And what do you have to do to get the app for free? Simply go to the developer's campaign page, leave your email address and then receive the license key by email. There is no faster way to save money. Speaking of which: There is also the Windows version, which is also given away in this way.
The manufacturer's promotional video for Luminar 3 gives a brief impression:
Is it worth the download?
And is Luminar 3 worth it? In the xiaomist test last March, the app received four stars - 77 percent. Colleague Sebastian praised the ease of use using the appropriate presets and the media library approach that was new at the time. However, in a direct comparison of the workflow to Lightroom, Luminar 3 couldn't quite keep up. Nevertheless: In the end, more than just tolerable for an app that has now been given as a gift.
By the way: The next version Luminar 4 is currently available for download. It costs 89 euros, however, but can first be tried out in a free test version (direct download). If you want, you can first secure Luminar 3 for free, then compare it with version 4 and then decide whether the paid upgrade is worthwhile. A nice move from the manufacturer, understandably with a marketing ulterior motive.