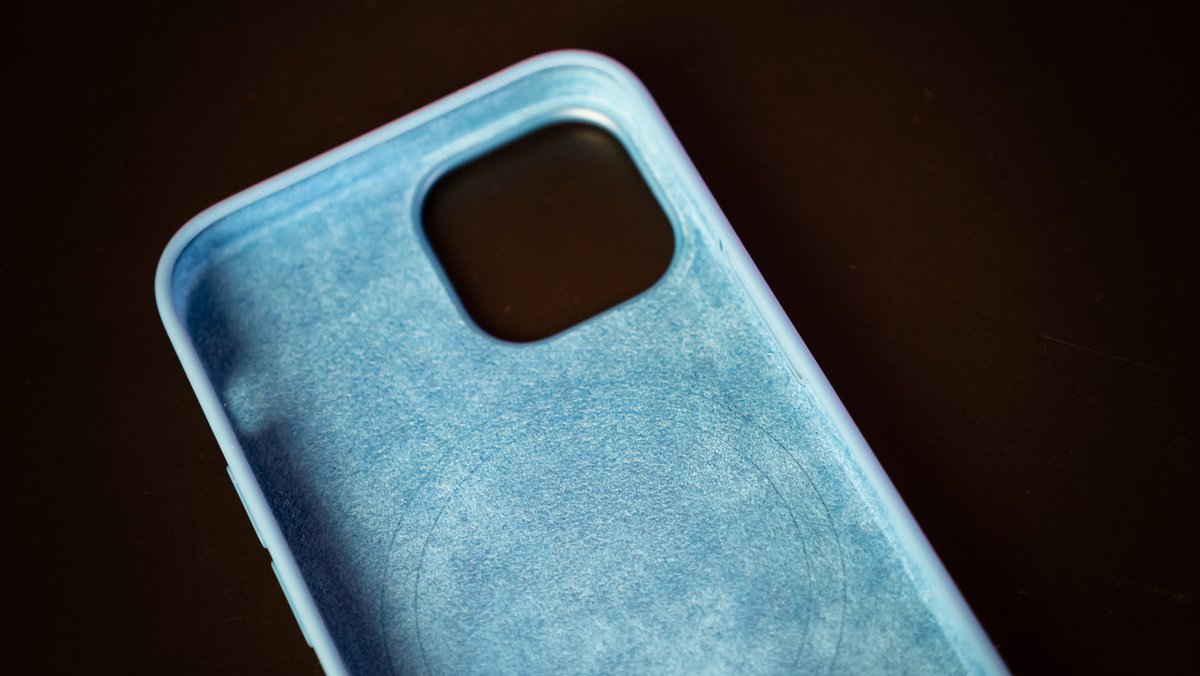 Apple works on secret projects in a quiet little room, but they are not always implemented in the end. The realization of a very special iPhone case is still open. The idea for this has now been made public.
Whenever the US patent office publishes corresponding Apple documents, we get an exciting insight into the development at the iPhone manufacturer . In the end, the ideas are not always implemented, but they prove the much-praised innovative strength. This is also the case in the current case.
Apple patent: iPhone case charges AirPods
A now published patent was filed in August 2019 and reveals Apple's work on a special iPhone case (source: US Patent and Trademark Office via Patenly Apple). In short: It is a MagSafe case with the option to charge Apple's AirPods directly . The patent envisages two possible approaches for this. Variant 1: There is a not exactly discreet charging case on the back of the foldable case. Variant 2: Much more elegant, the AirPods are inserted into the hinge on the side and charged there.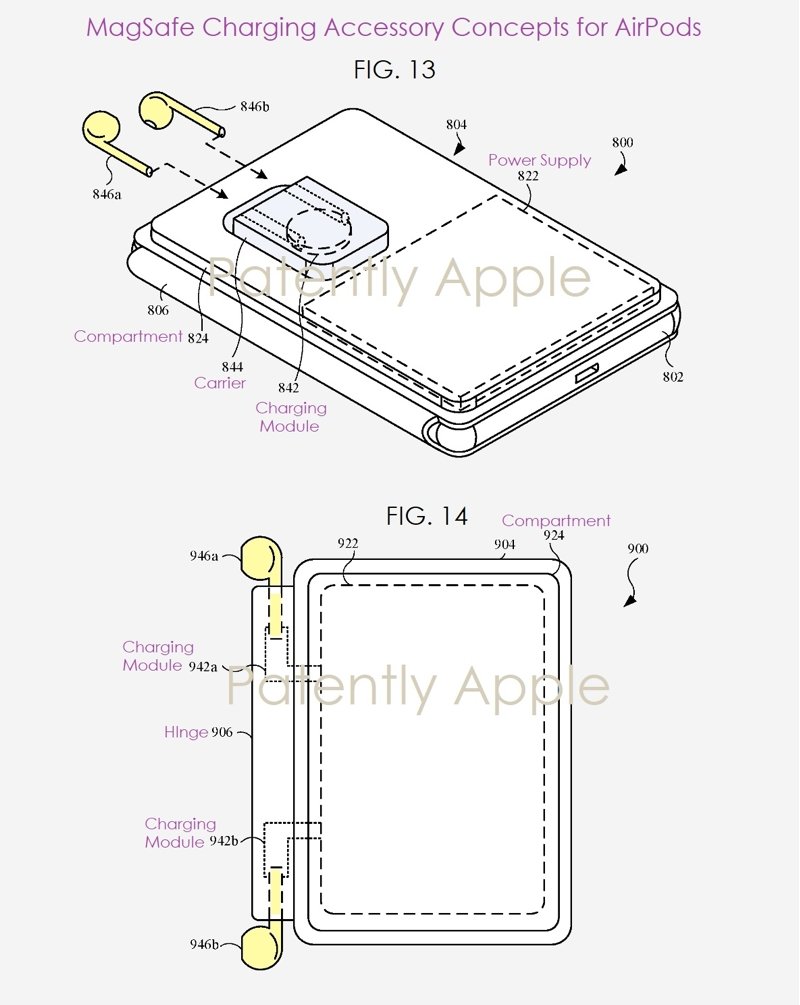 Even if the patent already reveals a lot, it remains unclear how far advanced Apple's work on the project is, for which AirPods such a case would be suitable and whether it is currently being implemented at all. Ergo: So we still have to wait for this very special iPhone case.
Apple's AirPods 3 come with their own MagSafe charging case:
Accessory manufacturer is ahead of Apple
We don't have to wait any longer for the Power1 from AXS Technologies. The makers of this battery case had a very similar idea. Equivalent to Apple's patent, the AirPods 2 can be plugged into a kind of charging case on the back, but MagSafe technology is not used here. In contrast to Apple's secret project, this solution can already be bought, not a bargain at just under 100 US dollars, but currently still unique.