Apple iPhone 12 Mini with contract: Strong offer from Saturn in the Vodafone network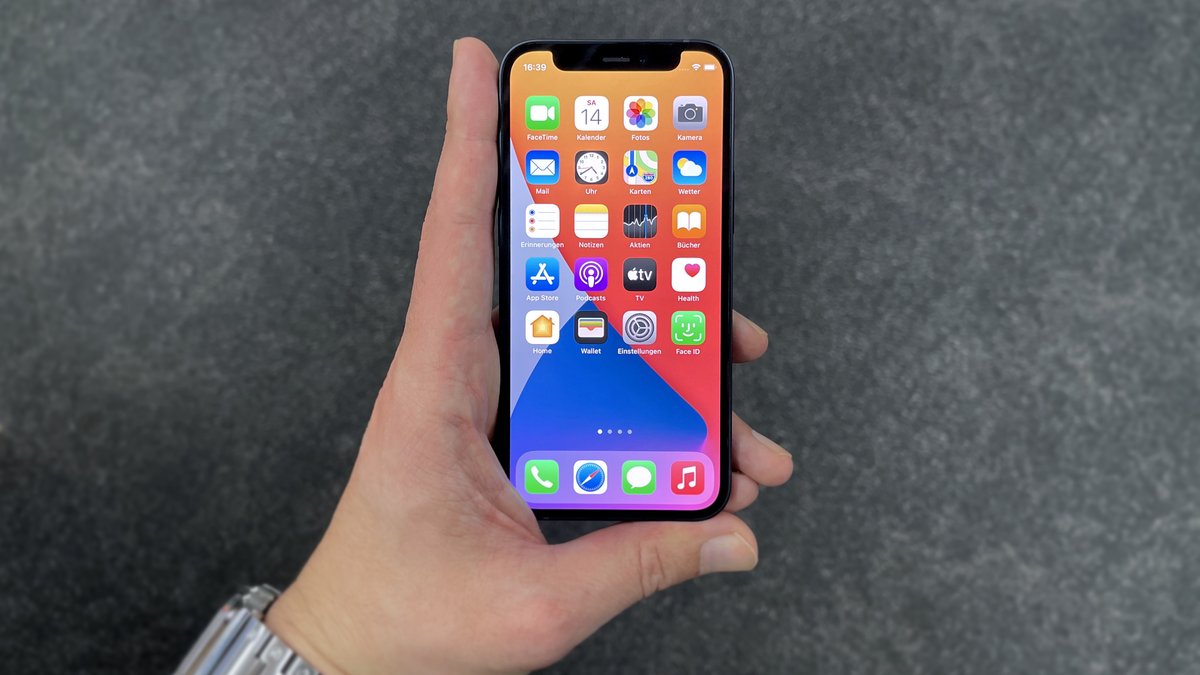 Looking for an Apple bargain? Then stop by Saturn. There is now a good offer with the iPhone 12 Mini including the Vodafone tariff that is definitely worth seeing. xiaomist has the details.
Saturn offer: Apple iPhone 12 Mini + 15 GB LTE in the Vodafone network
Christmas time is gift time. If you want to put an Apple iPhone 12 Mini (128 GB) including tariff in the well-developed Vodafone network under the Christmas tree or use it for yourself this year, you can currently find it at Saturn. For around 30 euros a month, you can get the compact Apple smartphone in black or red with 15 GB LTE and all-network flat-rate.
The details of the tariff at a glance:
Tariff: green LTE 15 GB Promotion Provider: Mobilcom-Debitel Network: Vodafone
15 GB LTE
data volume up to 50 Mbit / s Allnet Flat SMS cost 19 cents EU roaming including 24 months minimum term, 1 month notice period
iPhone 12 Mini with 15 GB Vodafone contract: That's why the offer is so good
The costs of the tariff at a glance: green LTE 15 GB promotion
basic fee
(monthly)
29.99 euros
additional payment
(one-time, at the beginning of the contract) 79 euros
connection
fee
(one-time, at the start of the contract) EUR 39.99
shipping costs
(one-time) 0 Euro
total costs after 24 months
(in the event of termination at the end of the minimum contract period,
monthly and one-time costs added)
838.75 euros
device value
(Best online price according to idealo.de on December 16, 2021) 669 euros
effective
cost
tariff
(Total costs minus device
value
) EUR 169.75
Effective
cost
tariff per month
EUR 7.07
For the Saturn offer
According to idealo.de, the iPhone 12 Mini (128 GB) currently costs at least 669 euros on the open market. If you subtract this amount from the total costs of the tariff bundle, you get the effective tariff costs of 169.75 euros. Divided by a minimum term of 24 months, this equates to 7.07 euros per month - a very affordable price for an Allnet and SMS flat rate with 15 GB of data volume.
The 5G module of the Apple device is unfortunately not used with this tariff with a maximum of 50 Mbit / s. However, if that is enough for you, you can confidently choose the offer.
The bill with the low price only works if you cancel at the end of the minimum contract period. You should do that too, because from the 25th month the basic fee increases to 31.99 euros. If you should forget that, however, the contract is not extended for another year, but can be canceled on a monthly basis.
So you can always check for yourself whether a tariff deal is good or not: