An iPhone 13 with Android? Xiaomi makes the dream come true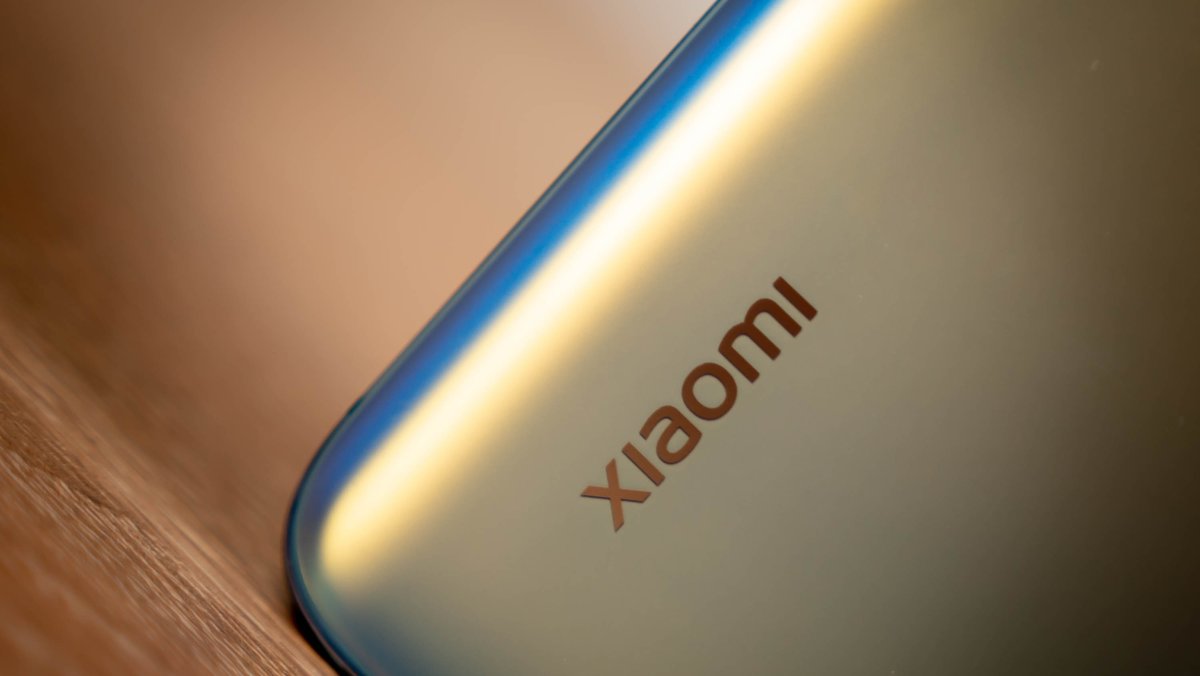 Compact, but still powerful: Android users are often jealous of the iPhone 13. An alternative to the small powerhouse could now come from China: The Xiaomi 12 should hardly be bigger than the cult cellphone, as the first advertising images show.
Anyone who believed that the world of mobile communications would be quiet at the end of the year is wrong. At least Xiaomi will say goodbye to 2021 with a bang - in the form of the new Xiaomi 12, which will be officially presented in China on December 28th. In addition, the busy manufacturer is already beating the drum and using a comparison with the competition from Apple (source: Weibo).
Xiaomi 12 is said to be handier than the iPhone 13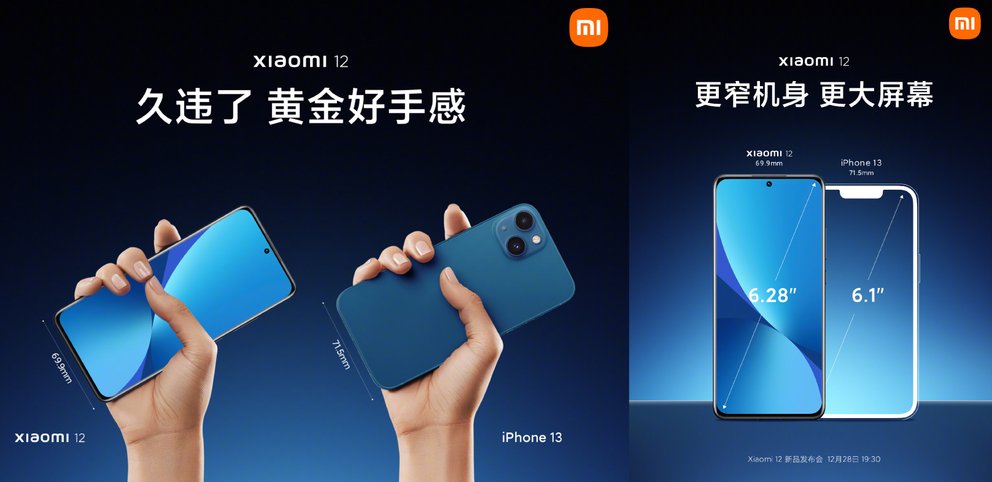 In terms of handiness, the first advertising image suggests, the Xiaomi 12 does not have to hide from the iPhone 13 . Even more: while the thumb and index finger can meet on the hand shown on the left, there is a gap on the right. The not so subtle message is underpinned by the dimensions: With its 69.9 mm width, the Xiaomi smartphone is more compact and easier to hold than the Apple phone - a real flatterer, if you will.
Overall, the Xiaomi 12 should come to a display diagonal of 6.28 inches and thus slightly exceed the iPhone 13 with its 6.1-inch display. However, this size difference can hardly be seen in the external dimensions, as the second comparison picture shows.
More than just smartphones: Xiaomi's diverse product range.
Compact flagship smartphones are a rarity in the Android world
Compact, but still well-equipped smartphones are now a rarity in the Android world . The flagships from Samsung, Xiaomi, Google and Co. can hardly be operated comfortably with one hand. The Asus ZenFone 8 is a laudable exception. If the Xiaomi 12 manages to combine manageable dimensions with top technology, success should be guaranteed - at least if the price is within reasonable limits.