Aldi sells an Android tablet with LTE and keyboard at a low price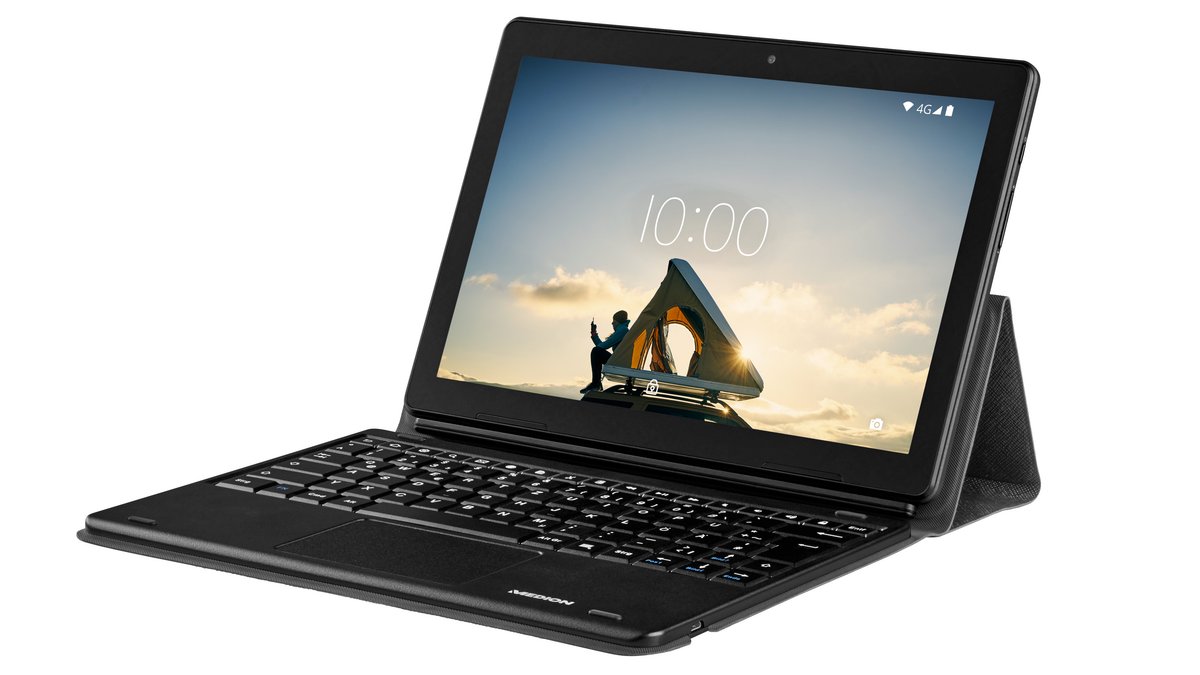 If you are currently looking for a new Android tablet with a lot of internal memory, LTE modem and keyboard, you should take a look at Aldi. The Medion Lifetab E10814 is currently being sold there at an attractive price.
Aldi sells Medion Lifetab E10814 for 249 euros
Update from December 16, 2021 : The Android tablet Medion Lifetab E10814 is also listed in the Aldi online shop and can be bought there by anyone interested. The price of 249 euros is unchanged.
Original article:
Aldi sells Android tablets from Medion at attractive prices at regular intervals. Today it is time again. At Aldi Süd, the Medion Lifetab E10814 is offered for only 249 euros . Actually, the offer should also apply to Aldi Nord. However, it cannot be found there in the prospectus and it is marked as "not available" on the website. So if you want this Android tablet, you have to go to Aldi Süd.
The Medion Lifetab E10814 is a slightly improved version of the Android tablet that was sold a few months ago. The innovations primarily relate to the internal memory and main memory. There is now 128 GB of storage and 4 GB of RAM . Before it was 64 GB and 3 GB RAM. That should have a positive effect in everyday life.
Otherwise you get the typical Medion tablet with LTE, 10-inch display, octa-core processor, 6,000 mAh battery, stereo speakers, Bluetooth 5.0 and 5 MP front camera. Android 11 is preinstalled as the operating system. Meanwhile there is already Android 12. Whether there will be an update is, as always, in the stars at Medion. The keyboard cover makes the Medion Lifetab E10814 a 2-in-1 device.
What you should know about Aldi:
Who is it worth buying this Android tablet for?
Basically for everyone who is looking for an inexpensive Android tablet with LTE and keyboard so that they can work on the go. The Medion Lifetab E10814 is relatively small with its 10-inch display and can be taken anywhere. The new generation also offers significantly more internal memory so that you can store a lot of data. For 249 euros, that's a good offer . Alternatives cost considerably more if you want LTE and a keyboard (look at Amazon).