TV boxes and sticks 2021: Apple TV, Fire TV & Co. put to the test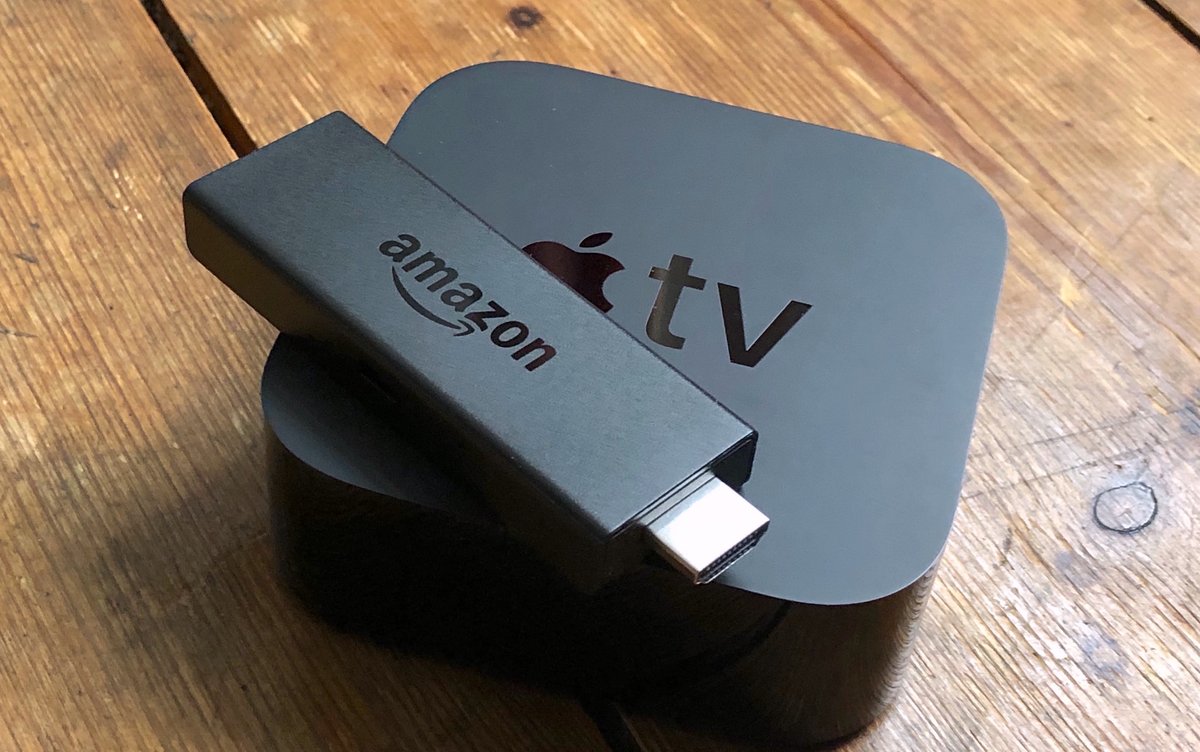 Which TV boxes or TV sticks performed best in the test and what should I consider before buying a set-top box? xiaomist expert Oliver presents the best models and provides useful tips for buying.
You want to watch the offers from Netflix, Prime Video or Disney + on your television, but your device does not have the necessary smart functions? With a TV box or a TV stick, you can easily transfer the program of your favorite streaming services to the television. The best models and all information about these so-called set-top boxes can be found in our purchase advice.
The best TV boxes and sticks at a glance
Beginners
Best price-performance ratio
Set-top box with gaming support
The best set-top box for Apple users
Product
Amazon Fire TV Stick (3rd Gen.) Amazon Fire TV Stick 4K NVIDIA Shield TV Apple TV 4K
Price
approx. 40 euros approx. 60 euros approx. 150 euros approx. 200 euros
pro
Fast performance Outstanding performance AI-based upscaling of content Wide range of apps
Contra
Only full HD resolution Without Amazon Prime membership, some restrictions Technical weaknesses such as input lags for high-end or multiplayer games Limited connectivity with Windows and Android View
offer
View on Amazon View on Amazon View on Amazon View on Amazon Compare
prices
idealo idealo idealo idealo
Beginners: Amazon Fire TV Stick (3rd Gen.)
advantages
Very cheap. Fast performance voice control via Alexa
disadvantage
Only full HD resolution. Partly questionable HDR
If you don't have a 4K television yet, but still want to enjoy your favorite streaming provider, you can use the Amazon Fire TV Stick . This was relaunched in 2020 (3rd generation) and thanks to the new quad-core processor scores with a faster operation of the user interface. The full HD-capable stick with 8 GB of internal memory has also supported Dolby Atmos since the update, so that with the appropriate soundbar you no longer necessarily need the 4K model of the TV stick to develop a powerful 3D sound image in your living room .
Only the HDR support is criticized. Where the 4K version with HDR10 + ensures a perfectly optimized picture, the Amazon Fire TV Stick features overexposed areas and unintentionally visible color gradations. Those who can overlook this little faux pas and are satisfied with the Full HD resolution are well taken care of with this price hit. Voice control via Alexa is also possible with the TV stick. All in all, an entry-level solution that can cost-effectively upgrade the second TV in the bedroom, for example.
Best value for money: Amazon Fire TV Stick 4K
advantages
Great price-performance ratio Excellent performance Voice control via Alexa
disadvantage
Without Amazon Prime membership some restrictions
For a small surcharge, however, you can get the Amazon Fire TV Stick 4K , which is not only fascinating in terms of image quality thanks to HDR10 + at 4K UHD resolution, but also completely eliminates the criticisms of the Full HD model. The Amazon Fire Stick supports all current 4K formats and Dolby Vision as well as Dolby Atmos. Thanks to Bluetooth 4.2, the stick can also be paired with headphones, speakers or similar devices. The internal memory has a capacity of 8 GB.
If you want to stay well below 100 euros with your budget for a set-top box, you will hardly find a better alternative than the Amazon Fire TV Stick 4K. There are only compromises with the device for those of you who do not have an Amazon Prime membership. Then the range of functions is a little limited. In addition to the Alexa voice remote control, the scope of delivery also includes an HDMI extension cable.
In addition to the Amazon Fire Sticks, the online retailer also offers a Fire TV Cube. This even more powerful model lets you control the television, receiver and sound system on demand thanks to voice control. With the Amazon Fire TV Stick 4K Max, released in October 2021, the streaming device was also given a version with a slightly better processor and RAM as well as the latest operating system version Fire OS7. If you want to use the best possible performance for streaming, you are provided with this model.
Set-top box with gaming support: NVIDIA Shield TV
advantages
Supports gaming AI-based upscaling of content Voice control without remote control Chromecast integrated
disadvantage
Technical weaknesses such as input lags in high-end or multiplayer games
With the NVIDIA Shield TV , NVIDIA provides a feature-rich set-top box that even supports gaming features. The TV box turns out to be a compact media center with an Android operating system, which, in addition to streaming services, also provides access to the Geforce Now cloud gaming service. So you can play Android games as well as titles from Steam or from the Epic Games Launcher via the TV box. The device can be used for single-player games that are not very powerful, but if you want to play high-end games or multiplayer shooters here, you will have to expect compromises such as a slight input lag. After one hour, Geforce Now has to be restarted if you are using the free version.
In addition, NVIDIA advertises the AI-based upscaling of content, which primarily optimizes full HD content on 4K devices. Dolby Vision and Dolby Atmos are also supported. The internal memory is 16 GB, and there is also an Ethernet port on the back. The streaming box also has Chromecast 4K so that you can easily transfer content from your smartphone or tablet to the TV. Hands-free control by Google Assistant, Alexa or Amazon Echo is also possible.
The best set-top box for Apple users: Apple TV 4K (2021)
advantages
Wide range of apps Excellent performance Useful setting options Easy to use
disadvantage
Limited connectivity to Windows and Android
The technology group also offers a set-top box for all Apple fans. If you own a television that does not have the Apple TV app, you can use the Apple TV 4K , which will be released in 2021. The performance is excellent, the selection gigantic and the operation simple and well thought-out. The picture quality is brilliant thanks to Dolby Vision, HDR10 and the A12 Bionic System-on-Chip, and in terms of sound, Dolby Atmos is also the standard here. The Apple box is available in both 32 and 64 GB. An Ethernet connection also ensures a stable Internet connection. With Airplay, content can be transferred from the iPhone or Macbook to the television.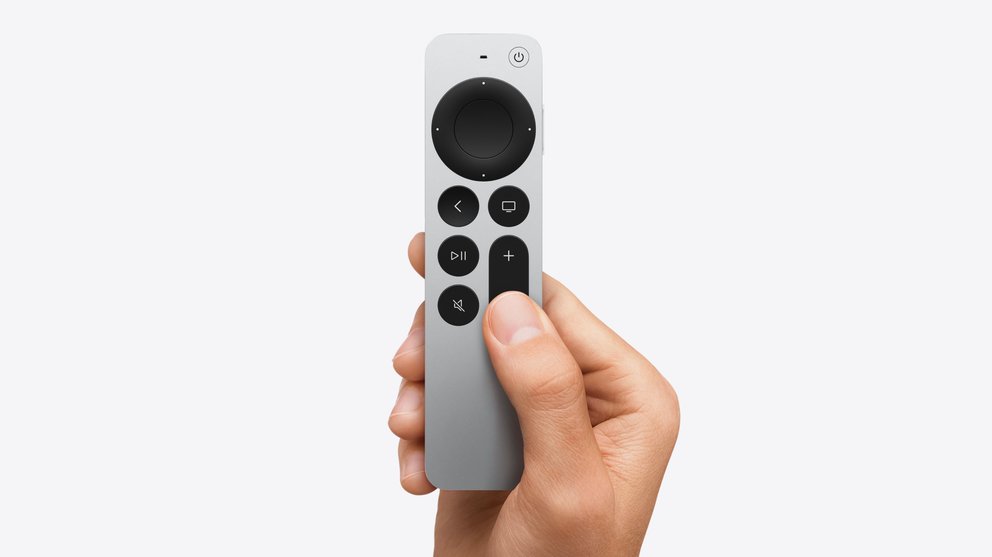 Special attention is also paid to the setting options. In terms of image and audio settings, Apple offers more features than almost any other manufacturer. For example, if you don't want to wake up your neighbors at night with the audible force of a blockbuster, you can simply select the option that reduces loud sounds. You can also see which films or series are available on which streaming service without constantly changing providers. The Apple box offers such features in abundance, making operation very user-friendly. In the new model, the remote control has finally been improved, it is called Siri Remote and has a ClickPad (single purchase: 65 euros). In addition to the fairly closed software system, only the comparatively high price remains a disadvantage.
The best TV boxes and TV sticks: This is how we chose
In the broad mass of TV boxes and TV sticks, choosing the right set-top box is not that easy. To make your search easier, I have made this selection based on editorial experience, reports from external test institutions and various customer reviews.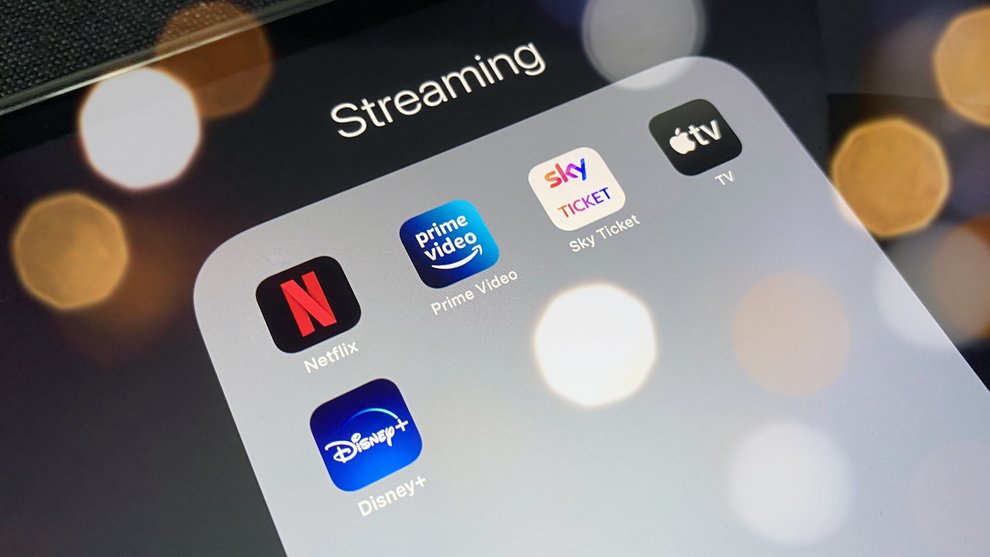 Buy a set-top box: What do I have to consider?
Connectivity
If you buy a TV box or a TV stick, you should think about which connections you will need in advance. Is your WiFi connection possibly too weak? Then choose a model with an Ethernet connection. Or do you have to pick up headphones every now and then in order not to wake up your roommates or neighbors with the latest action film? So you need the right connection. In terms of connectivity, there is the right streaming box for all needs. Just adapt this to your wishes and the next film evening can begin.
Model variant
Set-top boxes are often provided with contemporary hardware by manufacturers and brought onto the market as a revised model variant. In most cases, the name of the device does not change. Using the assigned generation or the year of publication, you can then ensure that you are not buying outdated hardware, but the current model variant.
operating system
The question of which operating system your set-top box should have is easy to answer. If you use devices with iOS, you should use the Apple TV 4K, as the streaming stick is only compatible with Apple devices. In the Android area, on the other hand, there are three operating systems. While the common Android operating system has some disadvantages in terms of operation and convenience for streaming boxes, Android TV is the operating system optimized for streaming, which you can find in higher-quality set-top boxes. Finally, Amazon offers the Fire OS, an operating system for its Fire products, the user interface of which should be familiar to all users of Amazon Prime Video.
Linear television
If you also want to access channels such as RTL, ProSieben or Sat.1 with your streaming box, you can do so in most cases without any problems. In addition, broadcasters such as ARD, ZDF or DMAX offer their content in free media libraries. In many set-top devices, such as the Amazon Fire models, the transmitters for linear television are already integrated. With some other models, such as the Apple TV 4K, you need an additional app such as Zattoo or waipu.tv.
You can find an overview of what the various streaming services offer in our purchase advice:
Internal memory
Most set-top boxes are provided with a standardized internal memory, but with some providers, such as Apple, you can choose between two different hard drive sizes. The following simply applies: If you want to save a lot of apps or even games on your streaming box, you need more memory.
Streaming box alternatives
PC and laptop
The PC is and remains the all-rounder when it comes to multimedia applications. If you feel like taking a film break after a long gaming session or between work processes, you can start immediately using the browser or the corresponding app from the streaming provider.
Smart TV
Of course, anyone who owns a Smart TV does not need a set-top box. As long as the television is connected to the Internet and the appropriate apps are installed, you can plunge into the wide range of streaming world with just a few clicks of a button.
Are you still looking for a suitable TV? Then our TV test 2021 may help you:
Game console
Many consoles also allow the streaming of films and series via Netflix, Amazon Prime & Co. These include consoles such as the PS4, PS5, Xbox One X / S and Xbox Series X / S. On the Nintendo Switch, the streaming offer with services such as Hulu, YouTube and Funimation is unfortunately comparatively sparse.
Smartphone and tablet
The streaming services offer can also be received on a small scale. Most apps are available for both smartphones and tablets and allow you to enjoy your favorite films and series while on the go.