Black Friday (2021) at Ikea: Big discounts and a green conscience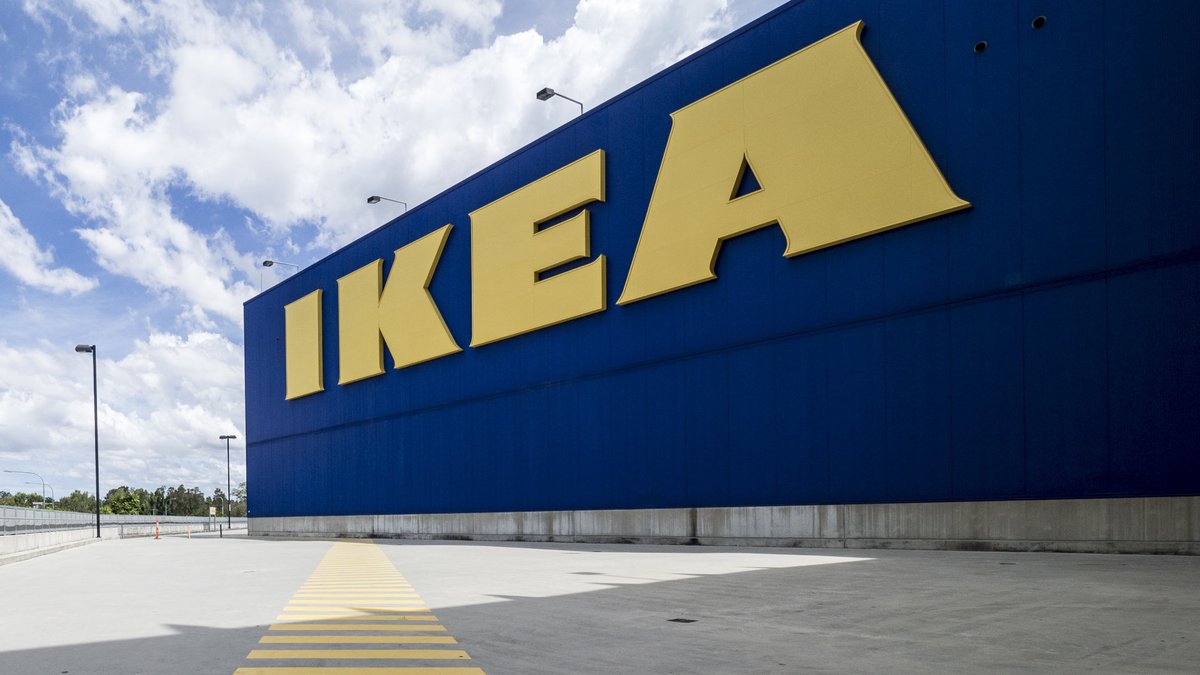 Black Friday 2021 is here, making it the biggest shopping event of the year. Ikea also takes part in the discount battle - but differently than many would suspect. We reveal what the popular furniture retailer is planning on Black Friday.
Where does Black Friday come from?
If you want to save, wait for Black Friday: the shopping event originally comes from the USA, but has also spread to Germany in recent years. Online retailers in particular are engaging in real discount battles and undercutting each other with ever new low prices.
When will Black Friday 2021 take place?
This year Black Friday starts on Friday, November 26th, 2021.
What is Ikea doing on Black Friday?
Ikea has participated in Black Friday with special offers in the past. Last year, for example, "Buyback Friday" was launched. Customers could return their used but well-preserved furniture for an Ikea voucher. The used furniture was then recycled. The furniture retailer wanted to make a contribution to environmental protection and sustainability.
There will also be a "second chance" promotion, as Ikea calls it, as part of Black Friday 2021.
According to Ikea, the furniture must be in good or very good condition, unchanged, fully assembled and clean. In the second chance tool on the Ikea website (view at Ikea), customers can find out whether their piece of furniture can be bought back.
Ikea buys back the following used furniture:
Unchanged, completely assembled, clean IKEA products Chests of drawers Drawer units for the office Small furniture with drawers Storage combinations Sideboards Bookcases and shelves Small tables Multimedia furniture Cupboards Dining tables and desks Chairs and stools (not upholstered) Garden furniture that does not show any signs of weathering
Ikea does not buy back the following used furniture:
No IKEA products, altered or shredded IKEA products Individual elements of combinations / modular IKEA furniture Products that have been used outdoors (including outdoor furniture) Market hall articles (accessories, decorations, lighting) Mattresses and bed textiles (blankets, mattress covers) Sofas and armchairs Soft furnishing products (Pillows, towels, carpets) Upholstered products / products with fabric or leather Articles that contain glass Kitchens (including worktops, cupboards, fronts) PAX wardrobes and accessories Other oversized products Electrical devices or electrical goods Products for children or babies (cots, mattresses, Changing tables)
Current offers from Ikea
Although Ikea is not reducing prices for Black Friday 2021, there are some current bargains at the furniture retailer:
BEKANT: Height-adjustable table frame (white, 160 x 80 cm) instead of 430 euros now 380 euros.
TRÅDFRI: Smart lightbulbs in a set of 3 with remote control instead of EUR 44.99 now EUR 39.99.
ANRÄTTA: Convection oven made of stainless steel with pyrolysis cleaning, energy class A + instead of 499 euros now 449 euros.
PELARBOJ: LED table lamp in colored pencil design instead of 29.99 euros now 24.99 euros.
In this video we show tips and tricks for online shopping:
Black Friday at Ikea: You have to pay attention to this
In order not to experience any nasty surprises at Ikea on Black Friday 2021, you should follow a few simple rules:
Check availability
: can the product be delivered or picked up on site? Ikea is also currently struggling with replenishment of goods. So check directly whether the desired product is available.
Have the Ikea Family Card ready
: Many Ikea products are cheaper by presenting the Ikea Family Card - this also applies online. So you can save a little more than you already did on Black Friday.
Pay attention to the
Click & Collect
fee
: Ikea estimates an additional 10 euros for each order made using Click & Collect. Depending on how high the price of the desired product is, buying it on site can be more worthwhile.
Switch to alternatives
: does it really have to be the cabinet or couch from Ikea? Other online retailers such as Otto or Home24 also offer stylish furniture - and can also be cheaper than Ikea.
Black Friday at the competition
On the other hand, Amazon, MediaMarkt and Co. are reducing their prices on Black Friday. We have put together the best deals for you: