Apple Watch SE in a sharp drop in prices: Black Friday makes it possible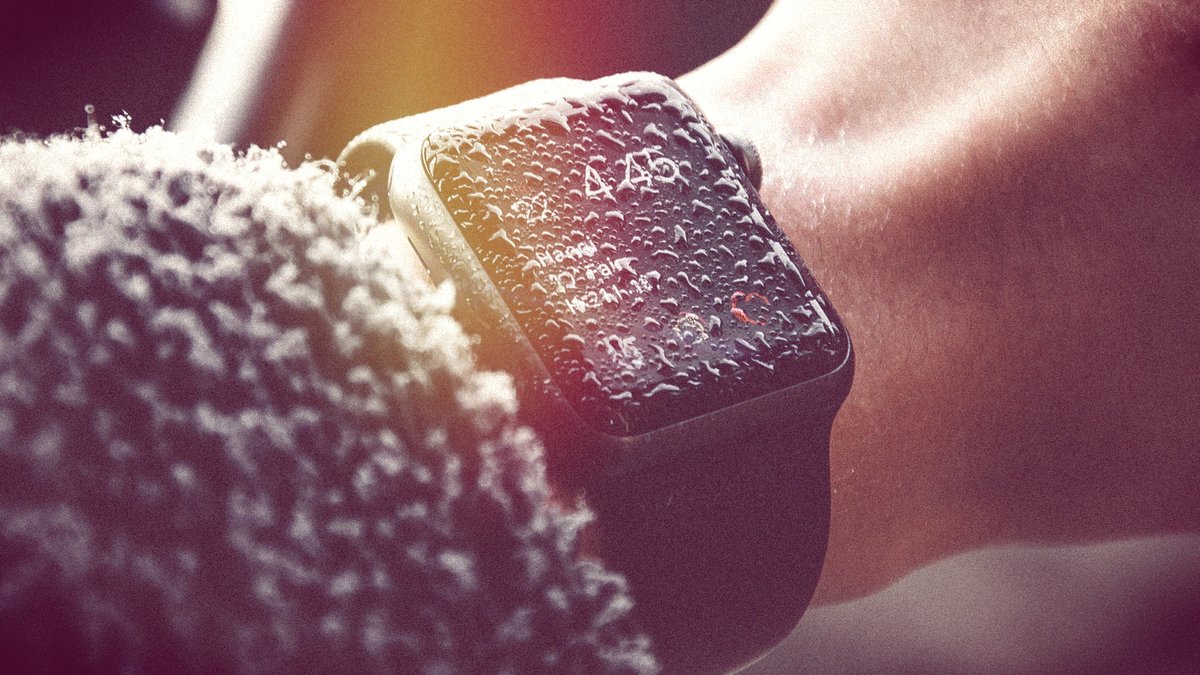 With the Apple Watch SE, the US manufacturer has been offering a real smartwatch insider tip for some time. Sometimes less noticed by the public, you can still get a bargain here and there - like today on Black Friday.
Update from November 26th, 2021 :: The well-known dealer Gravis sells the Apple Watch SE (44 mm, with white spot bracelet) for only 244 euros on eBay until 12 noon . However, in order to get this price, you have to enter the voucher code "CYBER1" when purchasing. Then the price is reduced from 259 euros to 244 euros (see eBay).
Original article:
In and of itself, the new Apple Watch SE is the real price tip among Apple smartwatches - for just under 300 euros, Apple has a state-of-the-art smart watch with the largest variety of apps in the world. But can there be more savings?
Apple Watch SE: What are we currently paying for the smartwatch?
If you do not buy directly from the Apple Store, you will pay a little less than half a year after the market launch compared to direct sales. Here and there, 10 percent savings are possible . We can currently find the best offer at Amazon, for example. We are currently paying 269 ​​euros for the golden 40 mm model of the Apple Watch SE - shipping costs are already included. At Apple, however, 299 euros are due, so 30 euros more.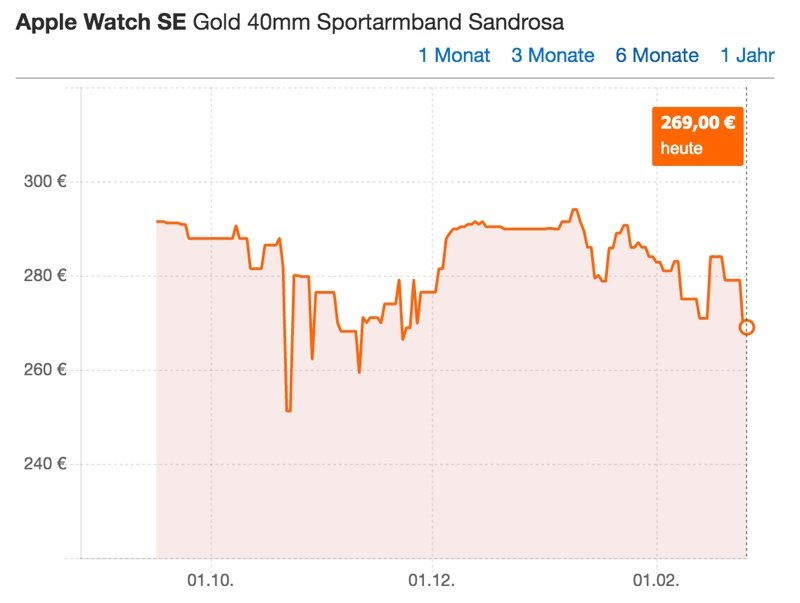 What is noticeable: When we look at the price trend over the past few months, we do not see a clear trend, an up and a down until January. So if you speculate on the price of the Apple Watch SE falling even further in the short term, you may be disappointed in the end. The wait is not always worthwhile , because by and large the smartwatch insider tip is still quite stable in price. However, the retailer's prices are always cheaper than those offered by Apple directly.
The features of the Apple Watch SE in the video:
Apple Watch SE vs. Apple Watch Series 6: Which to Take?
For whom is the Apple Watch SE even worthwhile? First of all, you have to be an iPhone user. The Apple Smartwatch is becoming more and more independent, but an iPhone is still required for basic setup.
But if you can do without an always-on display, the EKG and the blood oxygen app, you will save a lot of money with the Apple Watch SE. The features mentioned are only available with the Apple Watch Series 6, but they cost at least 400 euros on the free market, well over 100 euros more. So if you primarily need a good and networked smartwatch and not a "doctor" on your wrist , you will be happier with the insider tip among Apple smartwatches.