The pluses will disappear from energy labels. From next year, it will be easier to recognize power-hungry products
Each electrical device sold in the European Union has an appropriate label informing about how much energy it consumes. These labels will change their form - luckily, the new one seems to be much clearer.
Eh, they change something again, you have to learn again . Indeed. From next year, electrical products will have new energy labels. Various letters with many pluses added to them will disappear - intuitive probably only because we have already got used to them. The new version will be simpler.
Until now, the most energy-efficient devices have been marked with the A +++ symbol. Lower in the ranking were A ++, A +, A, B, C no and D. Now the markings will be a bit more logical: the new markings are simply A, B, C, D, E, F, G - where A is a product the most efficient electrically, and G the one that has little to do with ecology or savings in electricity bills.
Change in energy labels from next year. How to read the new labels?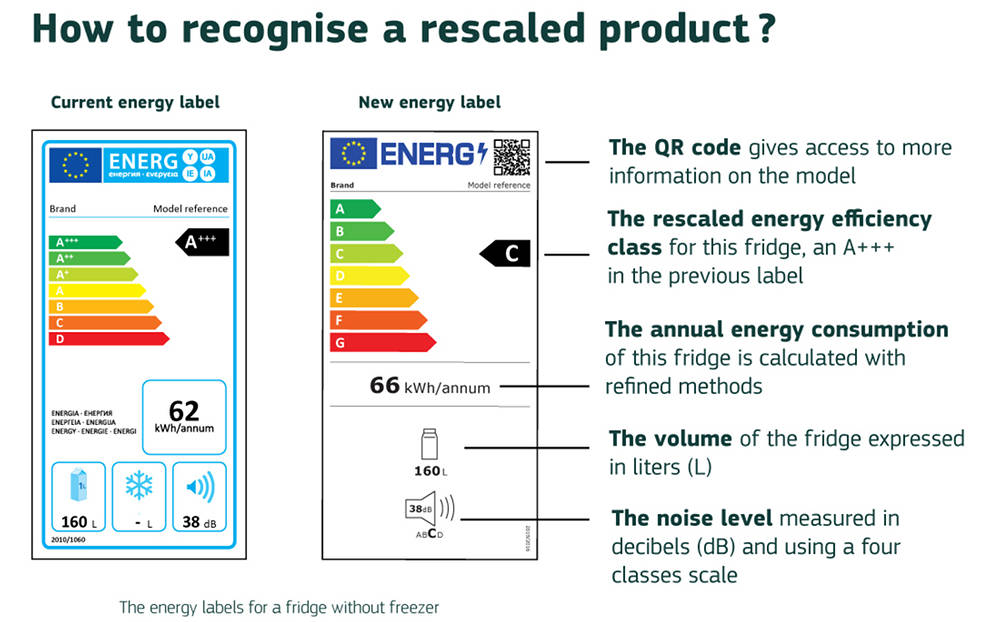 As you can see in the above illustration, the graphic design of the label will also change. Annual energy consumption and the level of generated noise are displayed more clearly. Another novelty is the QR code located in the upper right corner of the label - after scanning it, we will learn more information about the device.
The new labels will be introduced gradually. From March 1 next year, they will appear on RTV and household appliances. From September 1, they will appear on lamps and other light sources. At a later date, on other electrical devices.
Don't miss out on new texts. Follow Spider's Web on Google News .
The pluses will disappear from energy labels. From next year, it will be easier to recognize power-hungry products