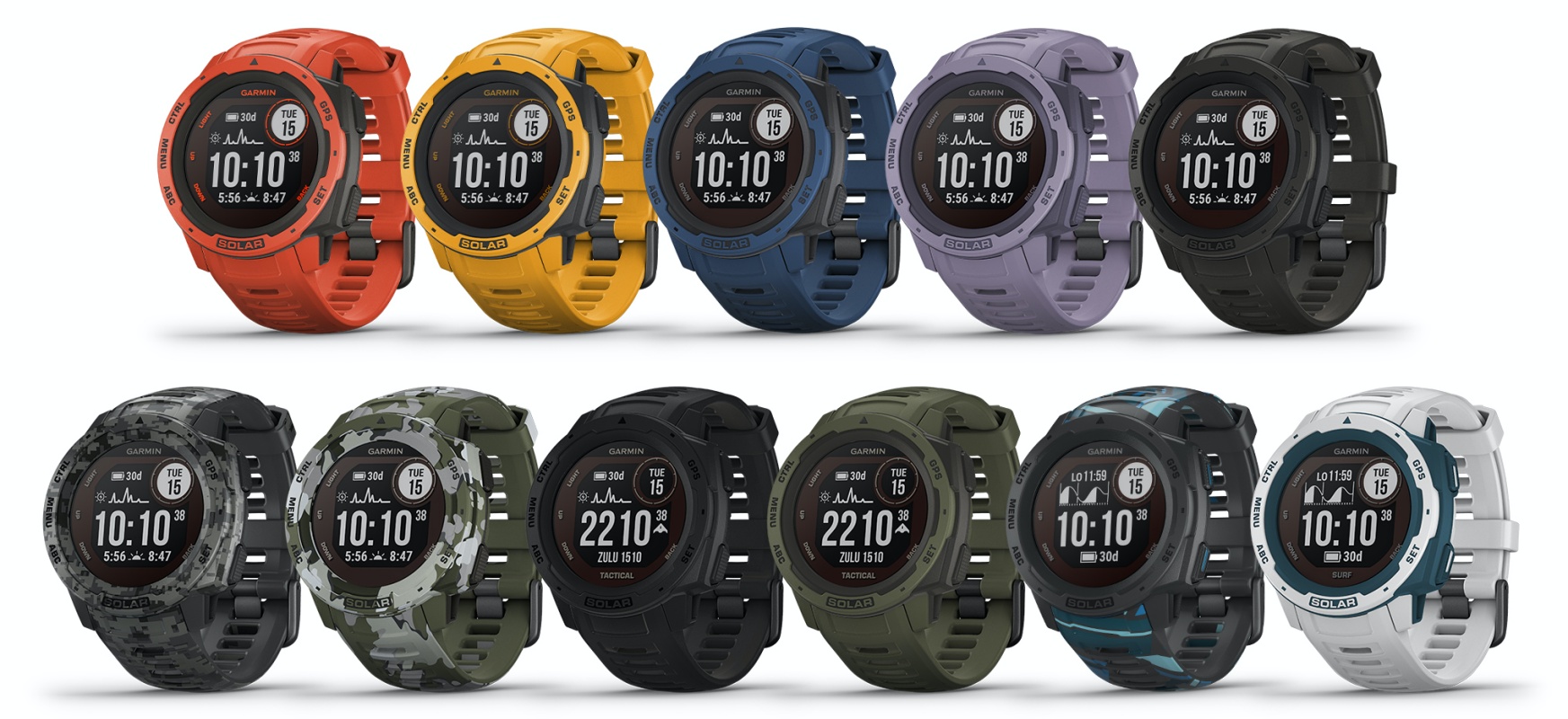 Garmin just showed new products just in time for the summer.
Until now, there was only one watch in Garmin's portfolio that could be charged with solar energy - Garmin Fenix ​​6X Pro Solar , which Piotr Barycki reviewed in Spider's Web.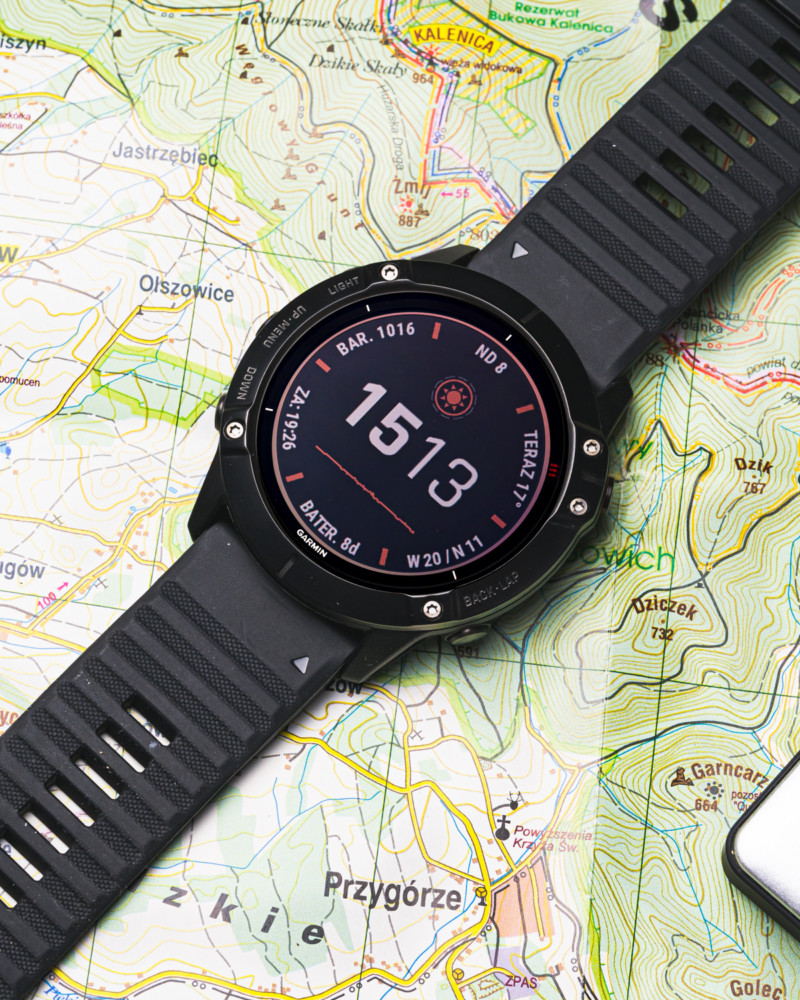 Now new multisport timers are joining the Garmin solar range. Of course, the sun only plays an auxiliary role; you need to charge them regularly to use all the features of these watches.
In the energy saving mode, however, the presence of solar panels allows the watch to work for long weeks, and for one series: almost endlessly.
Garmin Fenix ​​6 Solar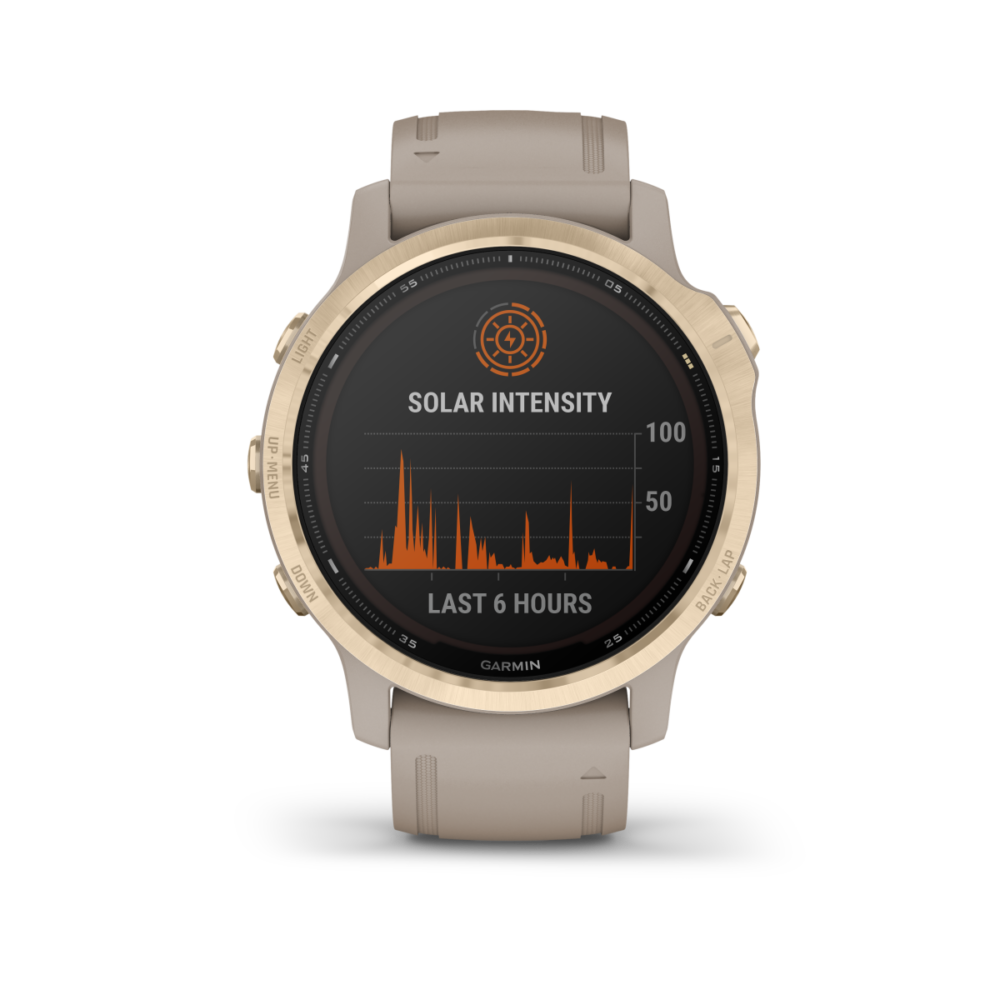 The most advanced of Garmina watches are now available with solar charging regardless of the version. Both Fenix ​​6 and Fenix ​​6S, Fenix ​​6S Pro and Fenix ​​6 Pro have received the solar variant - unfortunately this pleasure increases their price by just over PLN 1000, depending on the particular variant. Along with the solar charge, the glass covering the watches has changed: instead of Gorilla Glass 3 it is Power Glass, although it is difficult to say how it will affect the overall durability of the device.
For example, Garmin ensures that the battery performance of the Fenix ​​6S Pro Solar in smartwatch mode is up to 9 days indoors and up to 10.5 days with sufficient sun exposure. This is a relatively small increase compared to the usual Phoenix 6S Pro, which without solar can withstand up to 9 days, but the presence of solar charging should translate into a much longer time in GPS mode in the fresh air, as well as in the expedition mode.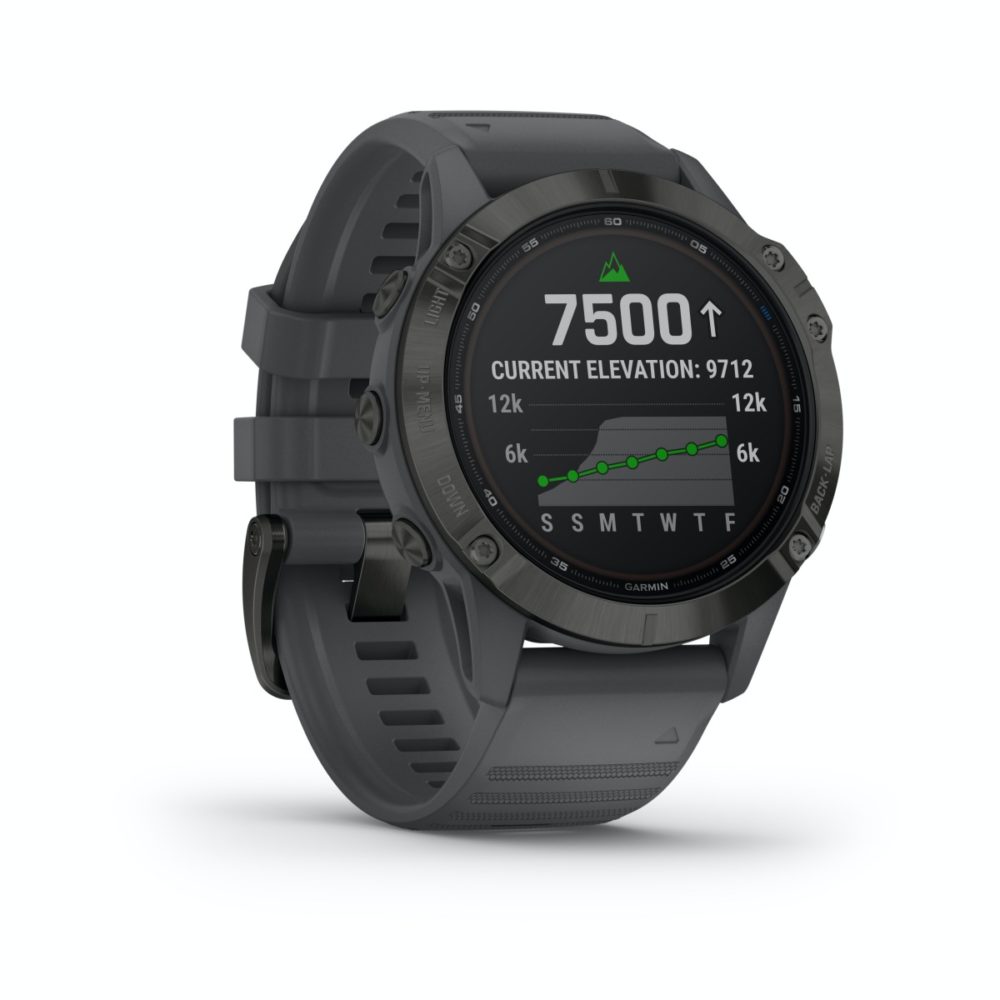 In addition to solar recharging, Garmin Fenix ​​6 has three new sport modes:
Surf - designed for monitoring activity during surfing, with recording time, maximum speed, wavelength and monitoring of tides.
MTB - Grit and Flow function enables accurate tracking of trips, taking into account data about the smoothness of the ride and the difficulty of the route, as in Garmin bicycle navigations.
Climbing wall - for measuring activity when climbing under a roof, e.g. number of roads, vertical distance, scale of difficulty and time of climbing.
New modes in the future can also get to non-solar Fenix ​​6 by software update.
Garmin Tactix Delta Solar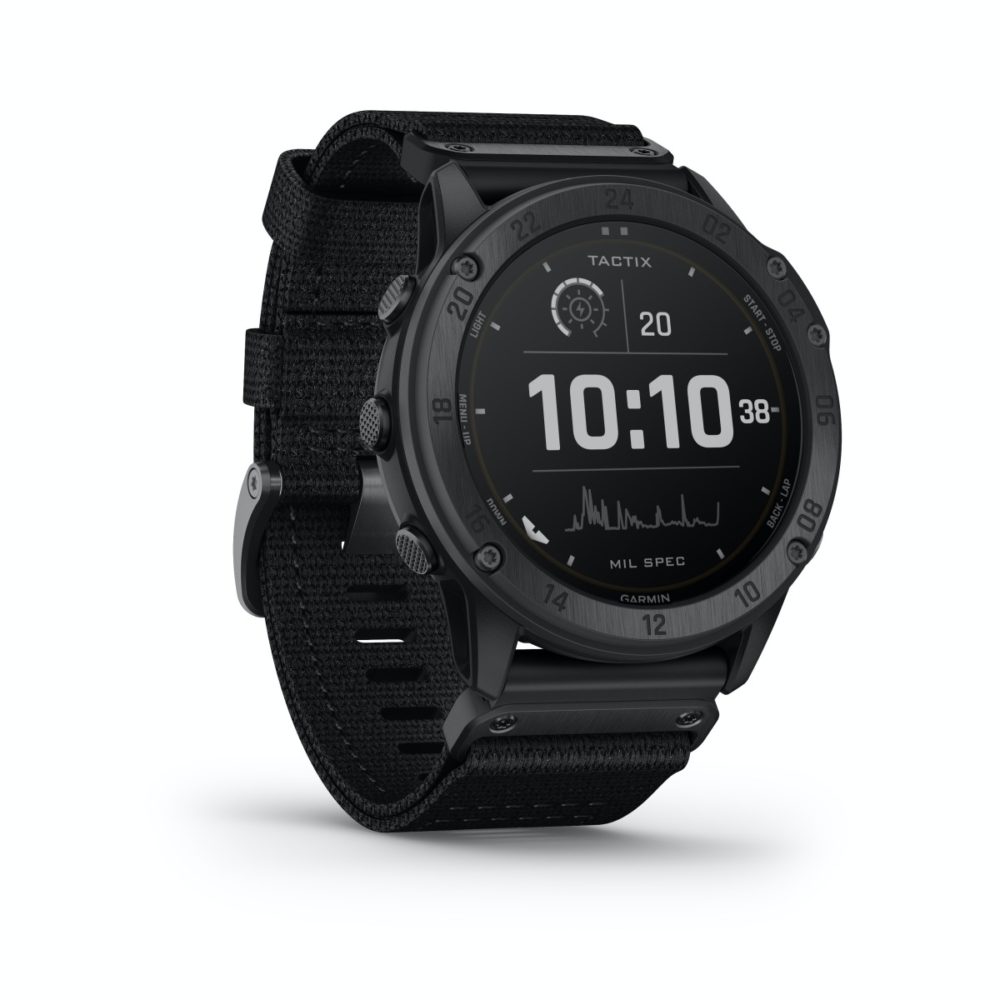 The Garmin military model, Tactix Delta, also has a solar version. Here, however, there is the least change. Adding a solar panel is to extend the time of work in the smartwatch mode by 3 days with regular exposure to the sun, i.e. in total Tactix Delta Solar will be able to work without charging up to 24 days.
Like the Garmin Fenix ​​6, the price of the device increased - Garmin Tactix Delta Solar costs PLN 5049, which is PLN 1,100 more than the "regular" Tactix Delta.
Garmin Quatix 6X Solar costs even more, as much as PLN 5,249 - the watch dedicated to sea travel has also been solar-charged, but it is even more niche position than Tactix.
Garmin Instinct Solar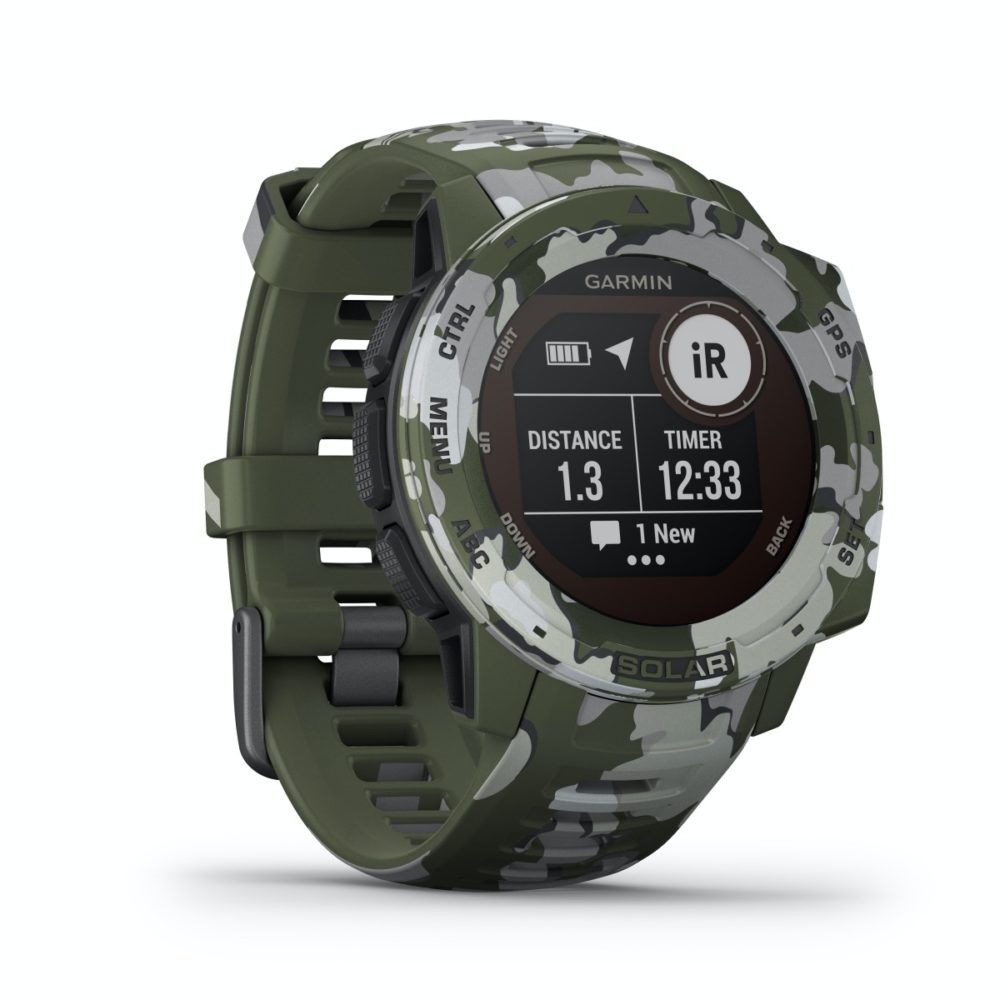 Here the changes have definitely taken the most and we can almost talk about a completely new device, although enclosed in a 2018 model housing.
The most "outdoor" of Garmina watches has gained the most from adding solar panels. In Battery Saver mode, i.e. when we use only the basic functions of the watch, Garmin Instinct Solar can work endlessly.
In Expedition Mode, i.e. with most goodies turned off and GPS logging turned on, Instinct Solar can work for almost two months! In smartwatch mode, the battery allows 24 days of indoor work and up to 50 with adequate exposure to sunlight.
If this extension of working time is confirmed in a practical test, because of the working time alone, it will be worth buying Instinct Solar instead of the usual Garmin Instinct.
Garmin Instinct also got an exchange of "guts". Chemically strengthened glass has replaced Power Glass, the heart rate sensor has been replaced, a pulse oximeter has been added, and - which is the biggest change from a utility perspective - Garmin Instinct is now equipped with Firstbeat algorithms, which Garmin recently purchased.
Garmin Instinct Solar debuts in three versions: regular, Tactical and Surf.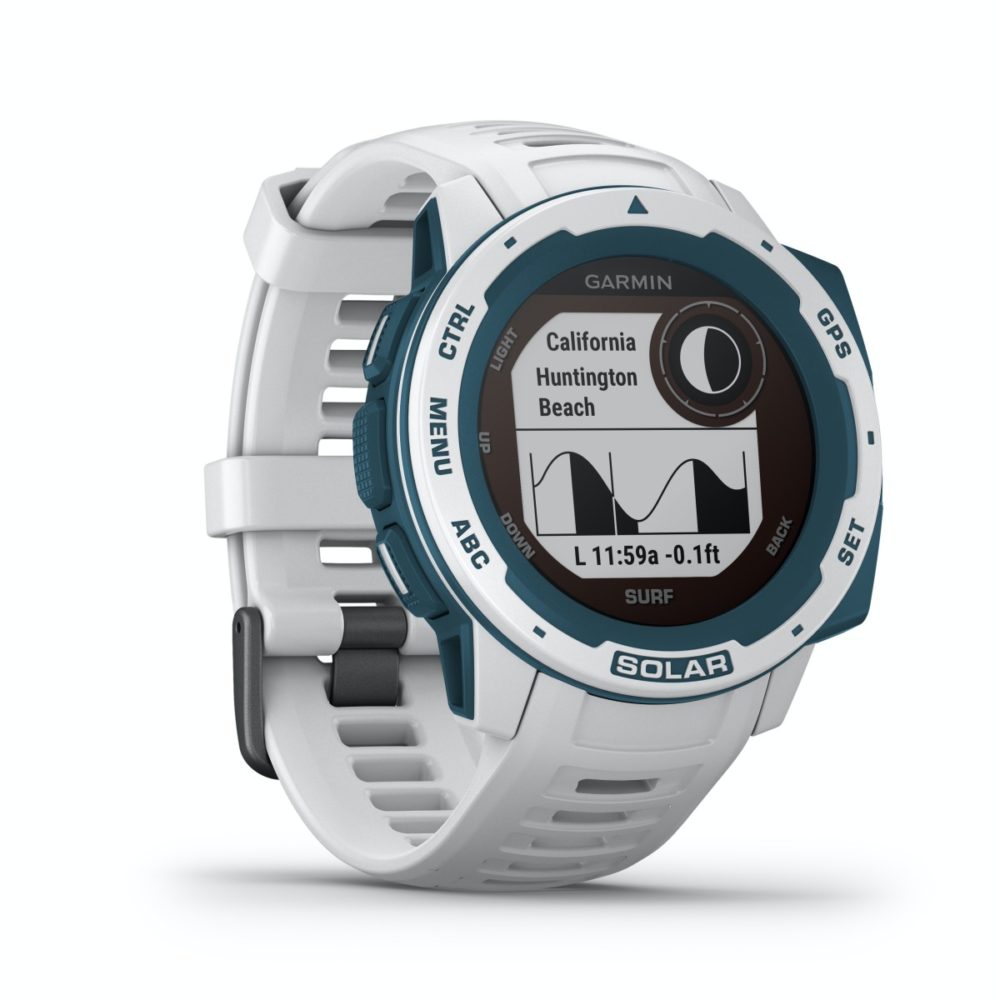 The Surf variant has gained an additional application dedicated to measuring time on the water. It can also provide information about tides and waves.
The Tactical Solar variant, like the existing Instinct Tactical, has specialized functions necessary for military service: hidden mode, the ability to work with night vision equipment and special tactical modes, including for parachuting.
Unfortunately, here too the addition of solar charging has significantly increased the price.
Regular Garmin Instinct Solar costs PLN 1849 - 800 PLN more than the previous generation.
Garmin Instinct Solar Surf Edition and Tactical Edition cost as much as PLN 2049.
All new watches will hit the market in the coming weeks.
Garmin's solar offensive. Here is the new Garmin Instinct, Fenix ​​6 and Tactix Delta with solar charging