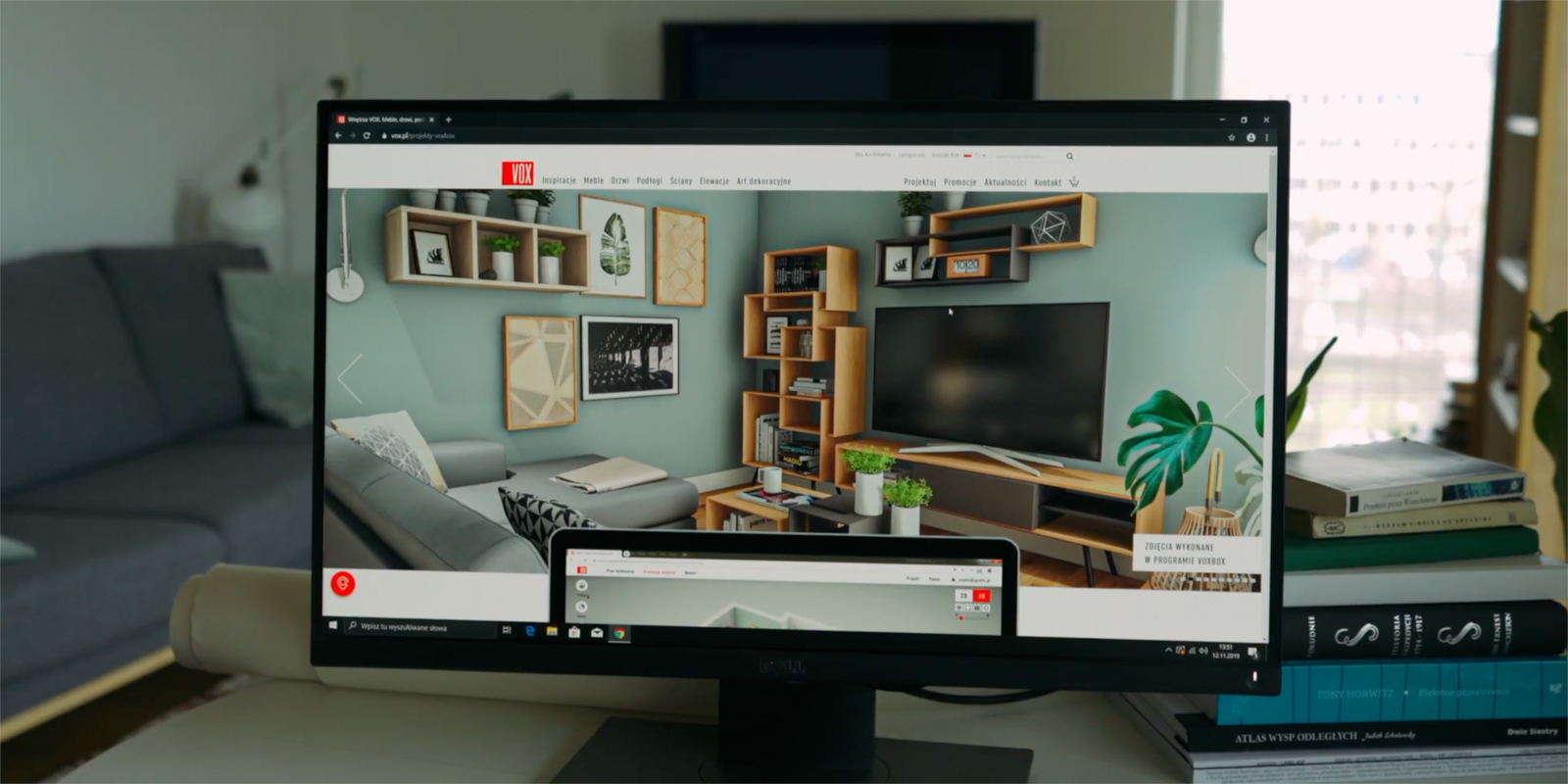 Finishing the apartment can be very embarrassing. It is difficult to do without consulting an interior architect who not only has the right sense of taste, but also can handle all complex graphic programs. Now this state of affairs is changing thanks to the VOXBOX program .

I am well aware of this state of affairs, because a few years ago I tried unsuccessfully to design my apartment. Ultimately, I took advantage of the help of a professional, which severely damaged my home budget. I know from my friends' experiences that I wasn't the only one in this situation. However, thanks to new technologies such people can be much less.
The VOX company has introduced VOXBOX to its offer , i.e. its own interior design tool. Its operation is somewhat reminiscent of The Sims, in which virtually every current 30-year-old has once created his own four corners. And if you've ever played the cult production of Maxis, you can also handle VOXBOX . This tool offers very nice graphics and child's play. This is due not only to a simple and clear interface, but above all the fact that the application does not even need to be installed on your computer, because it works in the cloud, and we run it using a web browser.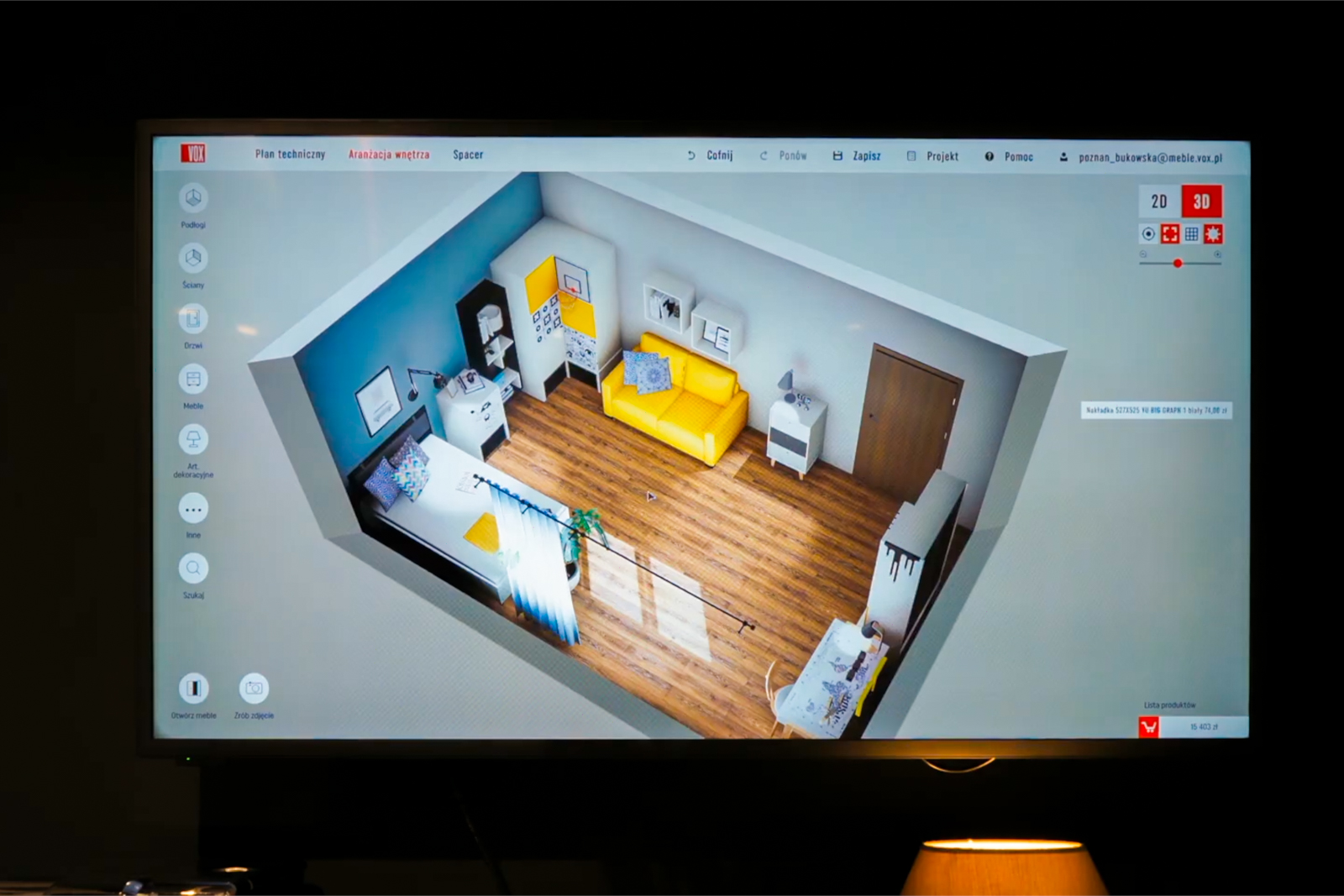 What does
VOXBOX allow?
Not only to create your own four corners from scratch, but also to use a repository of ready projects that are a proven source of inspiration. As if that wasn't enough, it has a rich equipment base, and all the elements present in the program are real products available in stores . Thanks to this, you can easily finish the turnkey room and we are talking not only about furniture, but also doors, floors and decorative elements placed on cabinets. This means that already in the program we can finish the whole decor of the apartment or house to the last button and make it look exactly the same in the virtual world as it does in real life. It will not look similar or similar, but simply identical.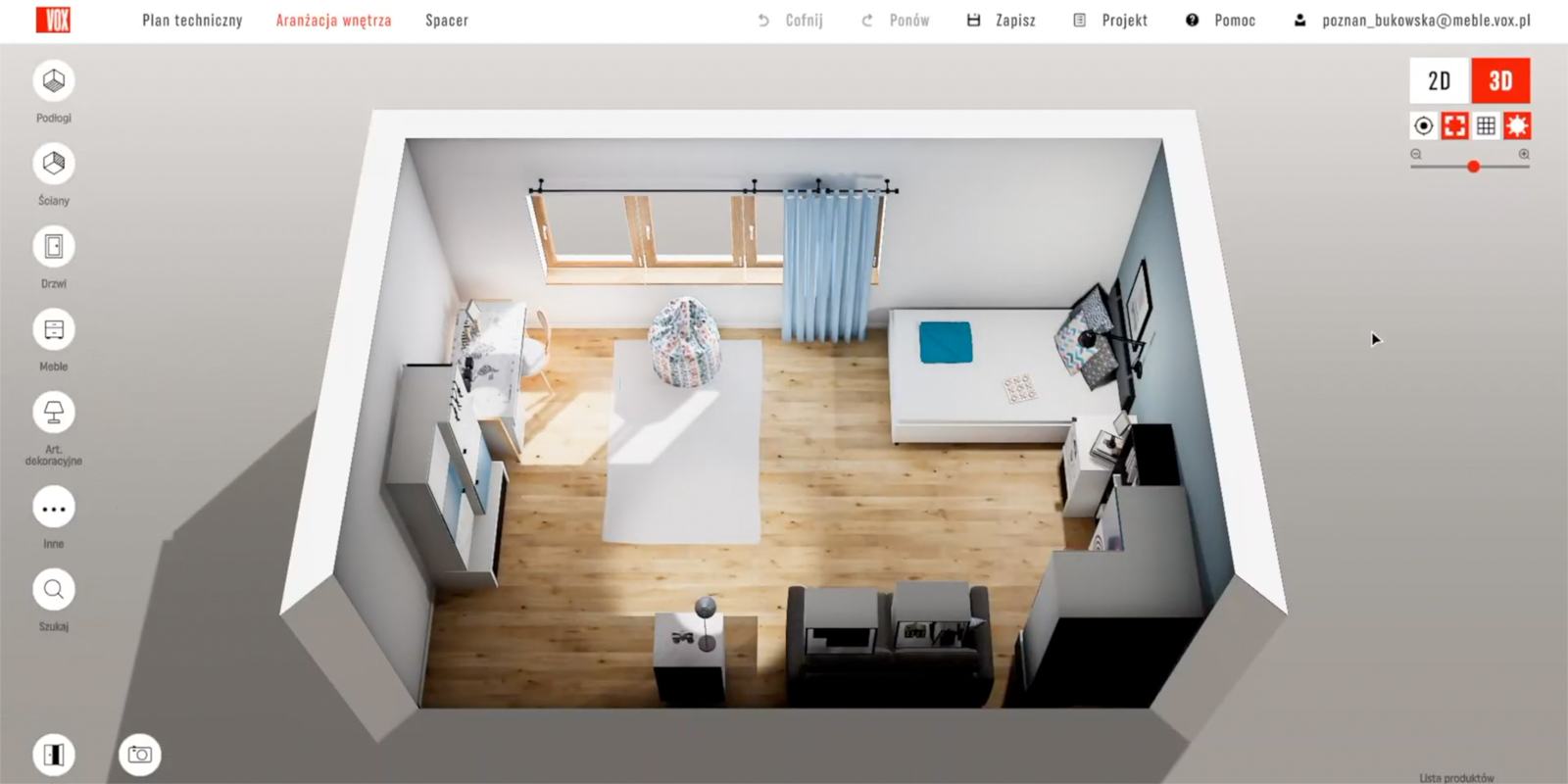 The program also has other facilities, the most liked of which is pulling the furniture to the wall and automatically rotating it so that it fits it, and automatically entering the amount of material needed, for example panels, which is usually impossible. I know what I am talking about, because I am a person whose storage cell is still cluttered with extra elements that I probably will never use. And the lack of unnecessary material means greater savings. All products are also divided into several categories: furniture and accessories, decorative items as well as doors, walls and floors.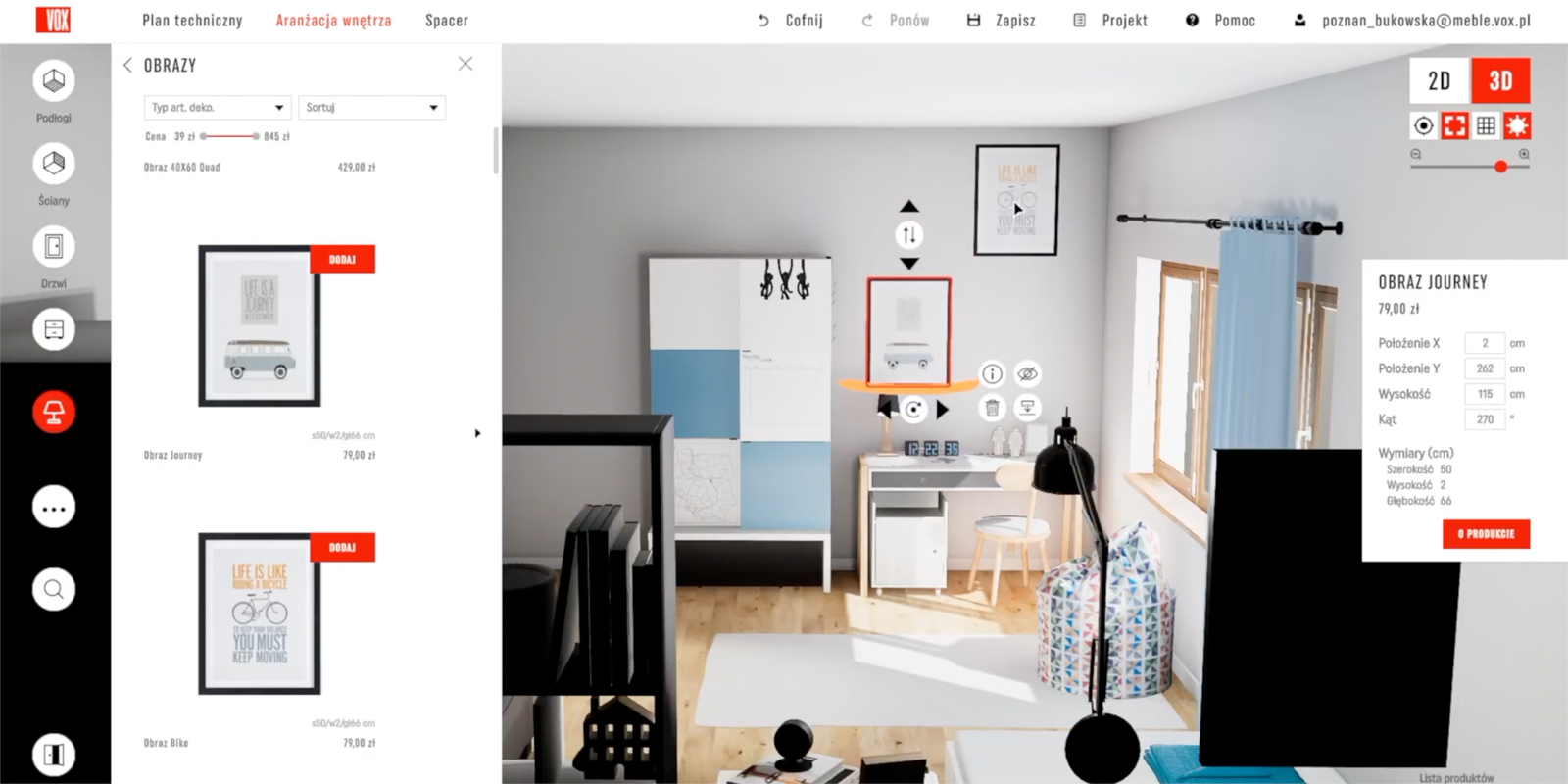 VOXBOX is also great for controlling the cost of furnishing an apartment, because it is integrated with the VOX product base. This means not only that we can insert items available in the store into our virtual apartment, but also see their current prices, as well as the total cost of all selected items. If we choose too expensive equipment, we can take care of reducing its cost before visiting and consulting the VOX salon .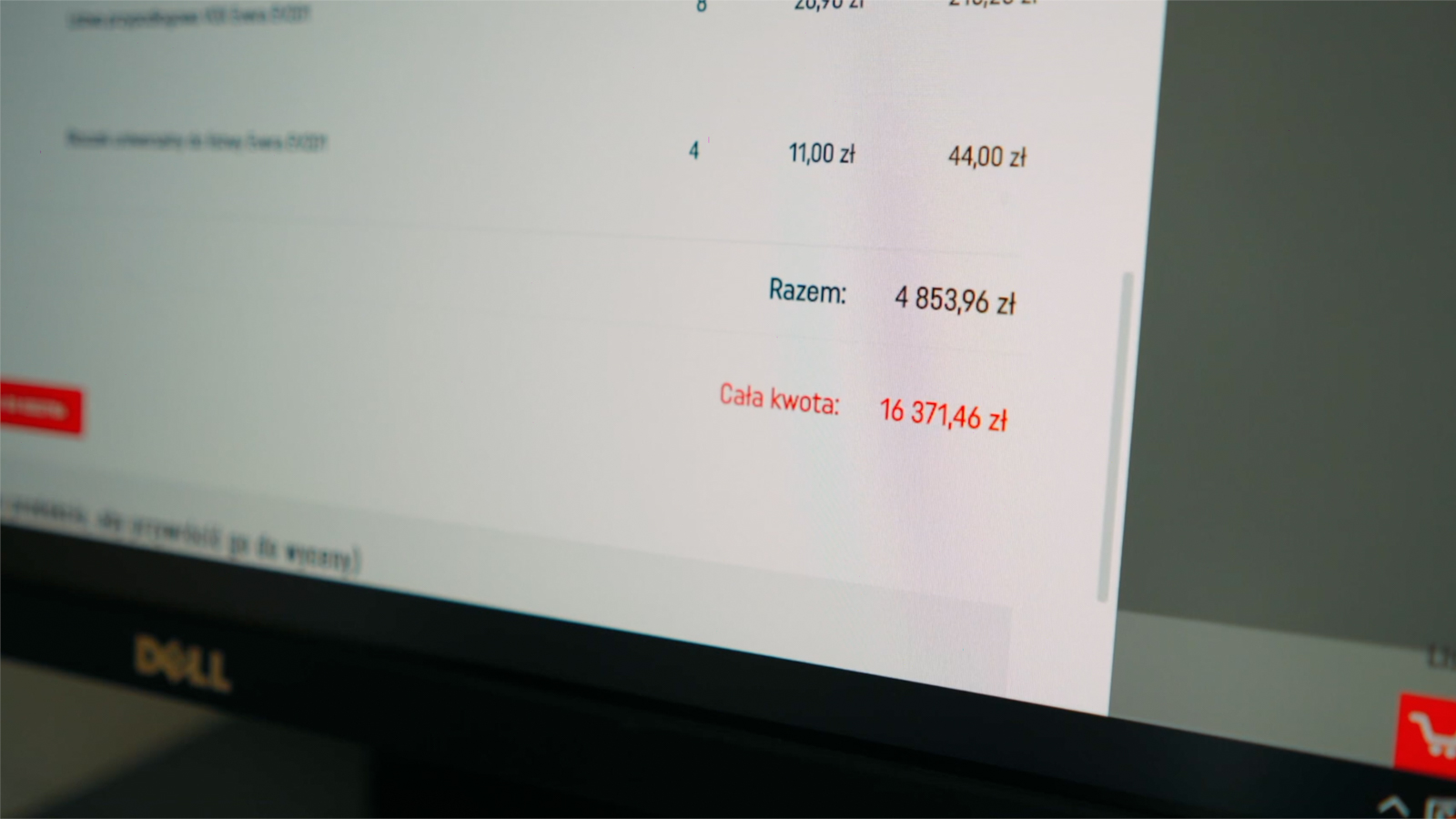 The apartment created in this people can also be seen live. Well, almost live.
After finishing work on the project, all you have to do is go to the VOX salon , where you can consult the project with an advisor and see it with your own eyes. This is possible because the salons have a more advanced version of the application installed on powerful computers with connected virtual reality goggles.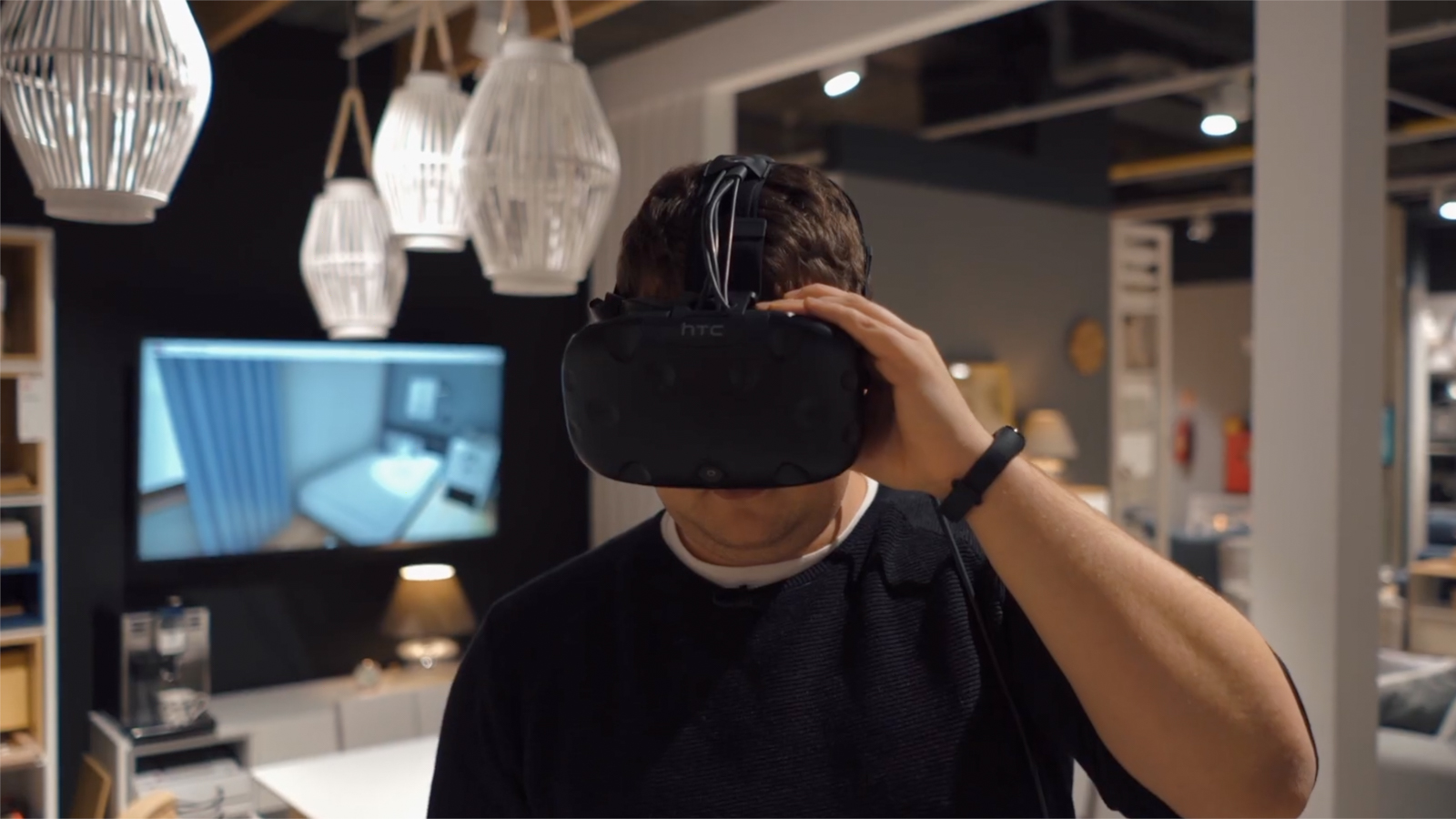 After putting them on our heads we will find ourselves in our own design and we will be able to see if we still like it from the perspective of the monitor. We can also walk around the designed room and it is absolutely safe, because during exploration we see the boundaries of the zone in the real world.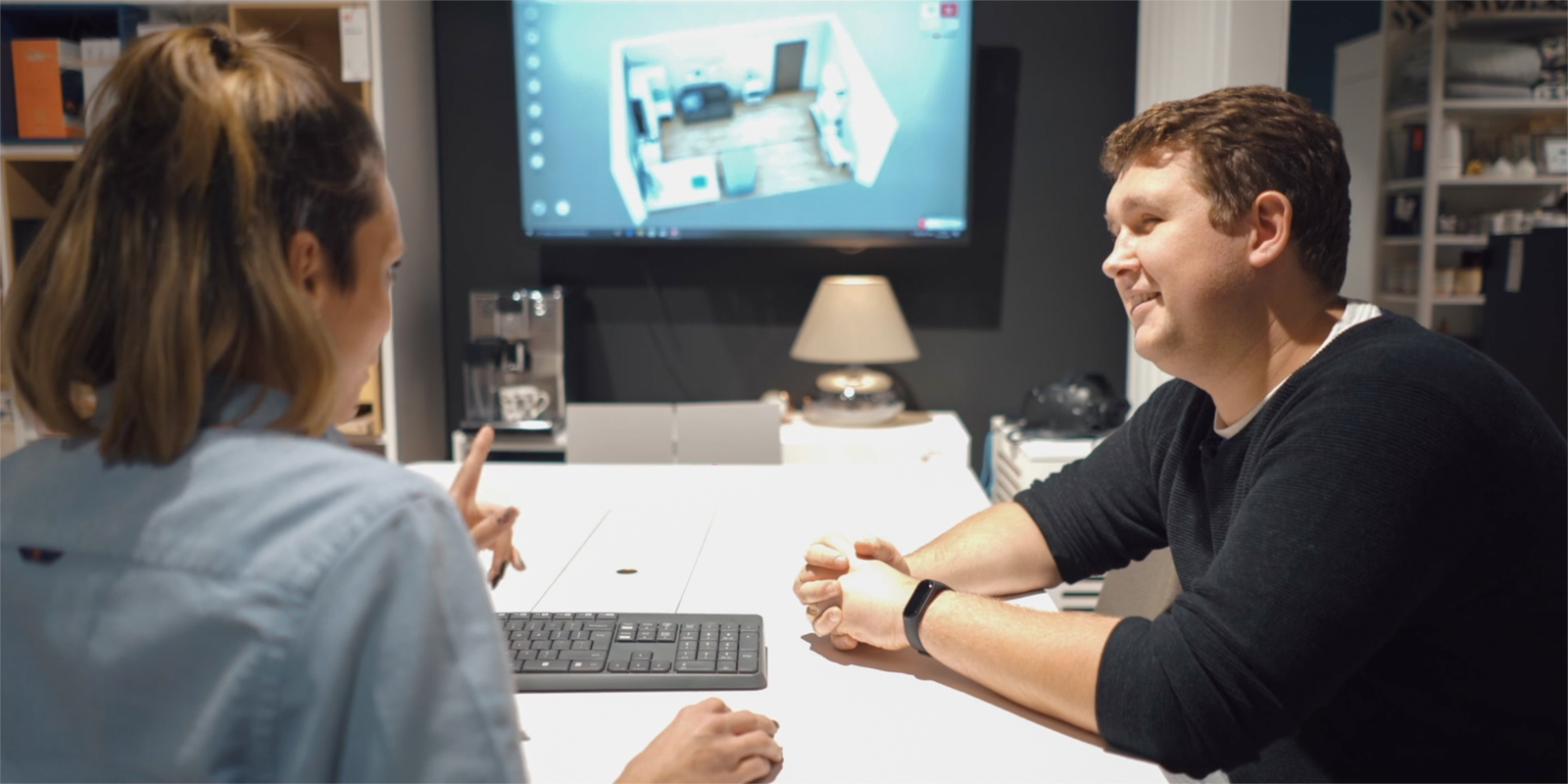 These types of solutions are the future of the finishing industry and I am glad that we can already use them in Poland. They are profitable for both sides - on the one hand, they significantly simplify the lives of customers, on the other, they make customers want to buy all the equipment in one store. That is why I suspect that in a few years most large furniture and interior design chains will want to use this type of solution.
The text was created in cooperation with the VOX company.
VOXBOX is The Sims in real life. You design a real apartment in it