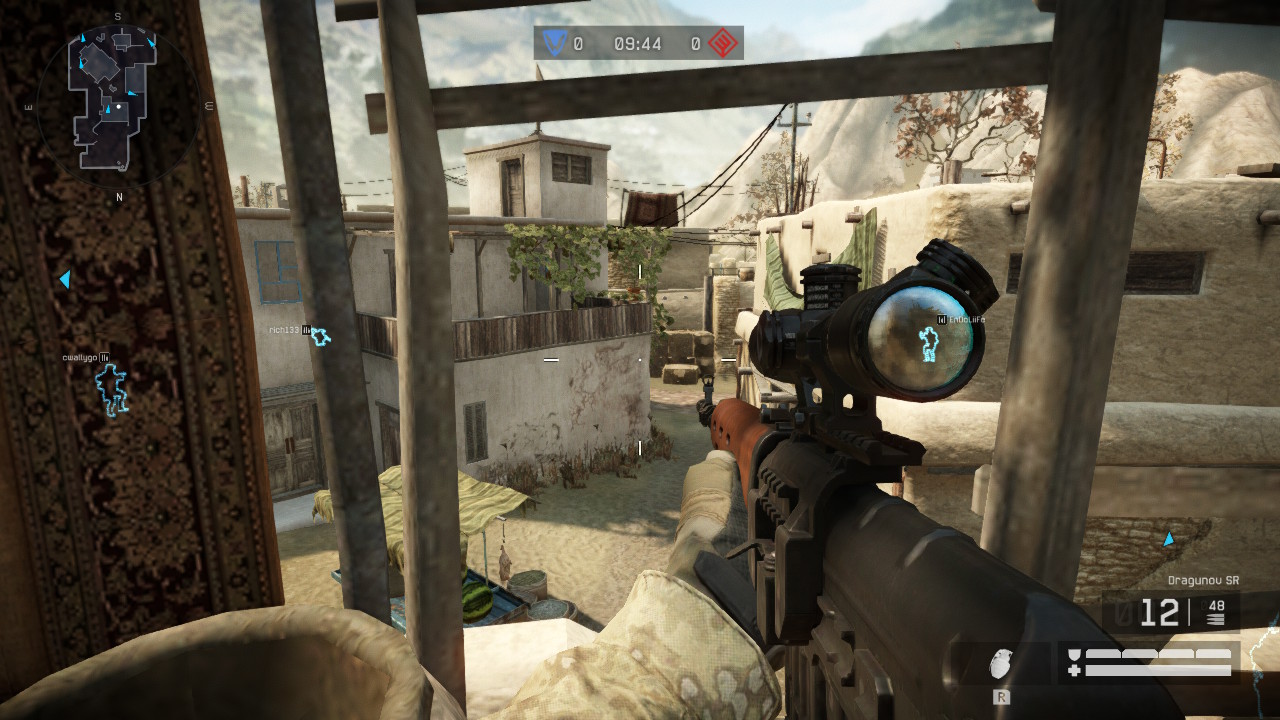 Crytek has published his leading Free2Play shooter on the Nintendo Switch console. Warface is the first title on the CryEngine engine that was fit into a Japanese portable console.
Warface is a free online shooter that you can play on PC, PS4 and XONE for a long time. FPS is dedicated to PvP clashes, but it also does not lack an extensive cooperative module, or even something like team rallies. Now the first-person shooter has landed on Switch and ... it's not bad. Not bad Much better than I expected.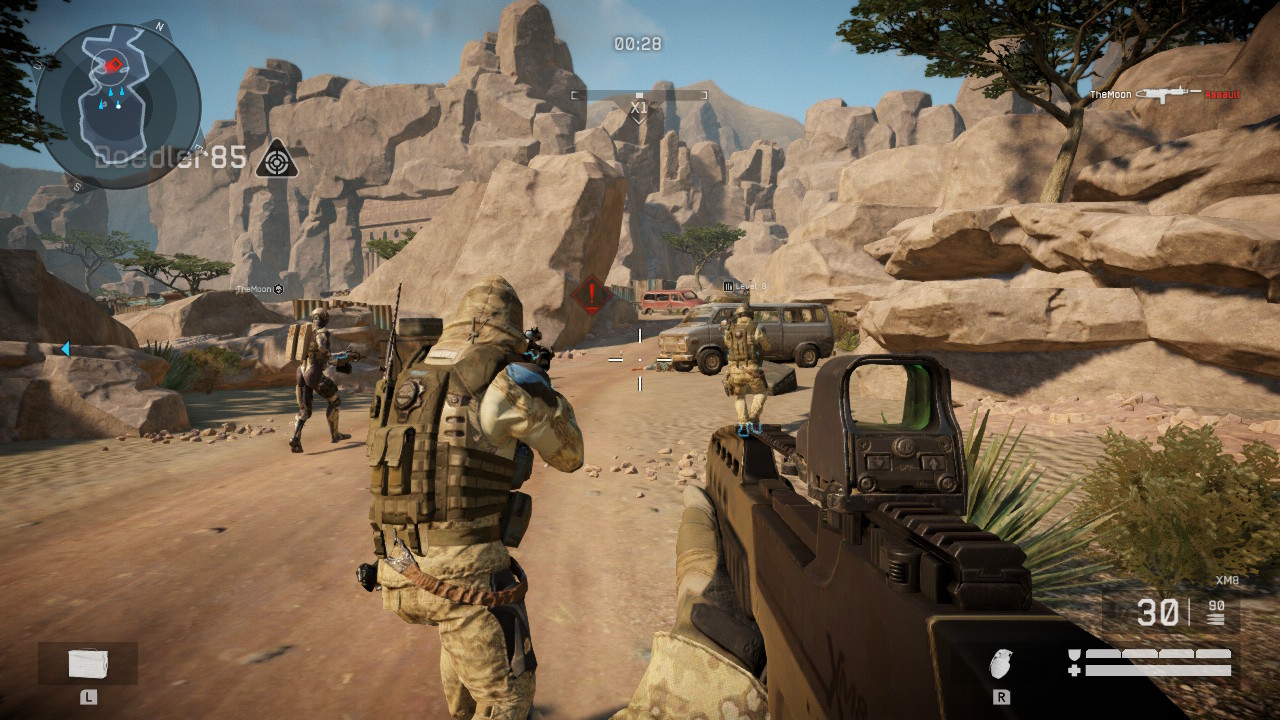 Nintendo Switch is unlikely to be lucky with FPS.
The leading representatives of the species bypass this platform in a wide arc. Call of Duty, Apex Legends, Battlefield, Destiny, Red Orchestra - no big brand appeared on the Switch, probably due to hardware restrictions. The noteworthy and brave exception are the Bethesda shootings. On Nintendo console we will play DOOM and Wolfenstein. However, as a rule, Switch is not a dream platform for lovers of shooting.
You can't blame developers for bypassing Switch. Network FPS is a technologically demanding game genre. Ideally, they should operate at 60 frames per second. The view range is also important. Arenas are usually built with attention to detail, and many shootings have a photorealistic visual setting. These are all requirements that Switch is usually unable to meet.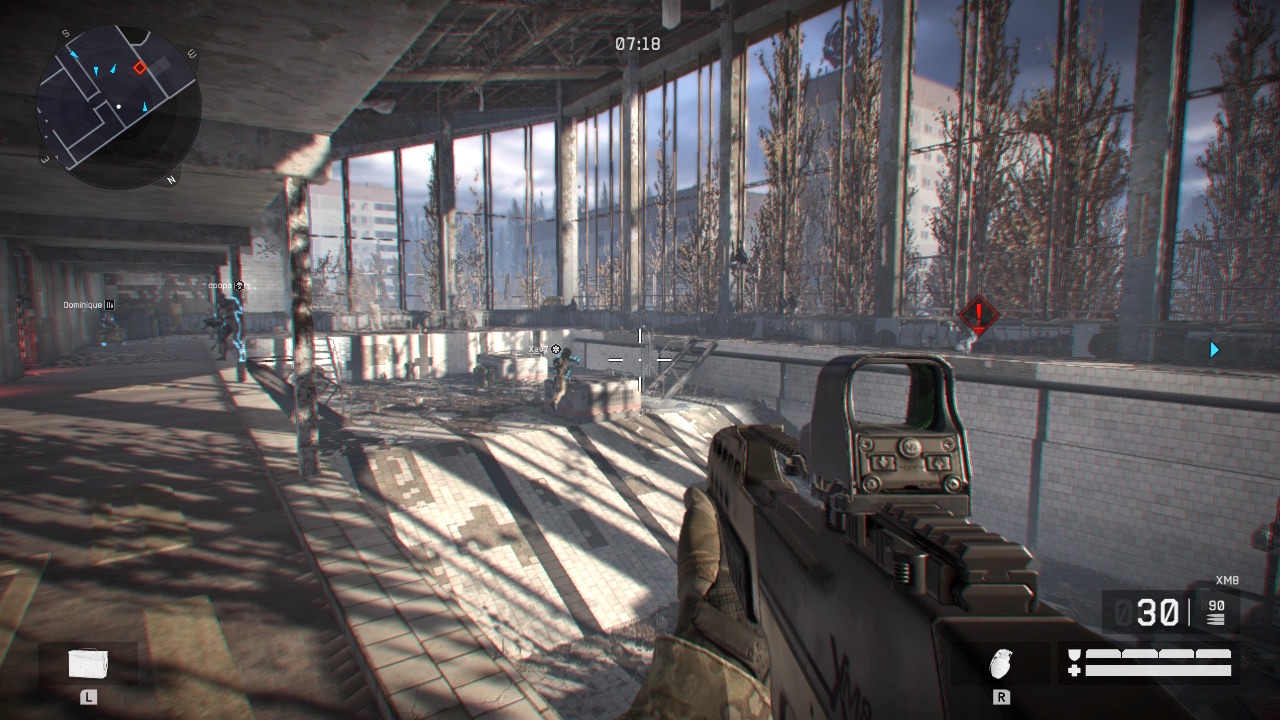 Pressing CryEngine into a Switch seemed like a crazy idea.
When Crytek boasted of his achievements, a lot of yellow lights came on in my head. However, we are talking about free production, so I quickly downloaded Warface onto my own microSD card and started the first match. Predictably, the graphics are not on their knees. On the contrary - it threatens with a lack of smoothing, cut out shadows and advanced graphic effects removed. Despite this, I somehow play Warface for the second week in a row.
At the same time, despite many days spent with this title, I still don't know what Warface actually is. On one hand, we have a shell of modern armed conflicts, the Middle East and asymmetrical wars. In a word: thoroughbred Modern Warfare. On the other hand, science-fiction threads appear in the game. One of the available classes for living is associated with a terminator. In addition, some arenas look very futuristic. At the beginning it was very difficult for me to find myself in this specific combination of two worlds.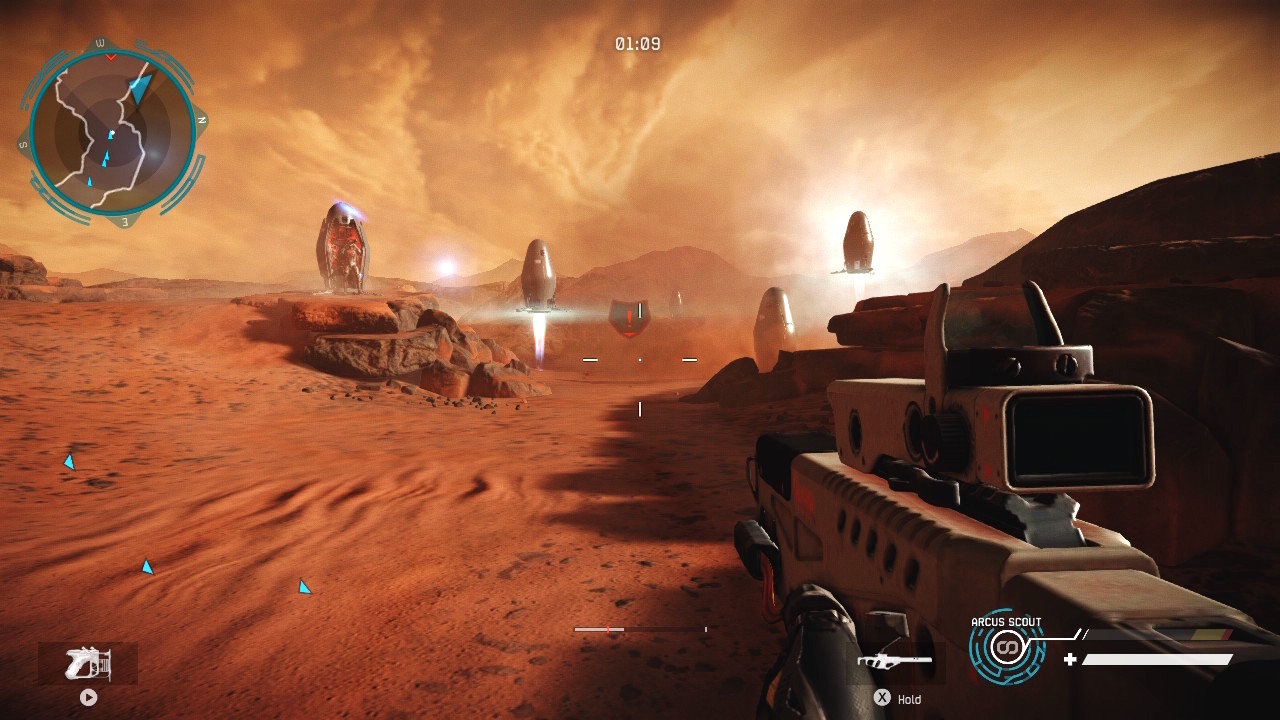 One can get the impression that two separate teams were working on Warface at the same time. Afghanistan is mixed up with a visit to Mars, and the AK-47 appears next to the futuristic laser giver. A classic system of ranks and levels, as well as a season pass and a store with skins and items has been applied to it. Warface is a real Frankenstein monster. Glued, patched and connected with parts from different worlds.
Still, I love going back to this shootout. Warface is very addictive.
The interface is cold and raw. The world is a confusion with confusion. The graphics leave a lot to be desired. However, the gameplay itself, the shooting mechanism itself - here is the real heart of the game. Warface just has it under the trigger of the machine gun. This pleasant feeling, which is rewarded player after each successful neutralization of the opponent. Few titles can boast of it.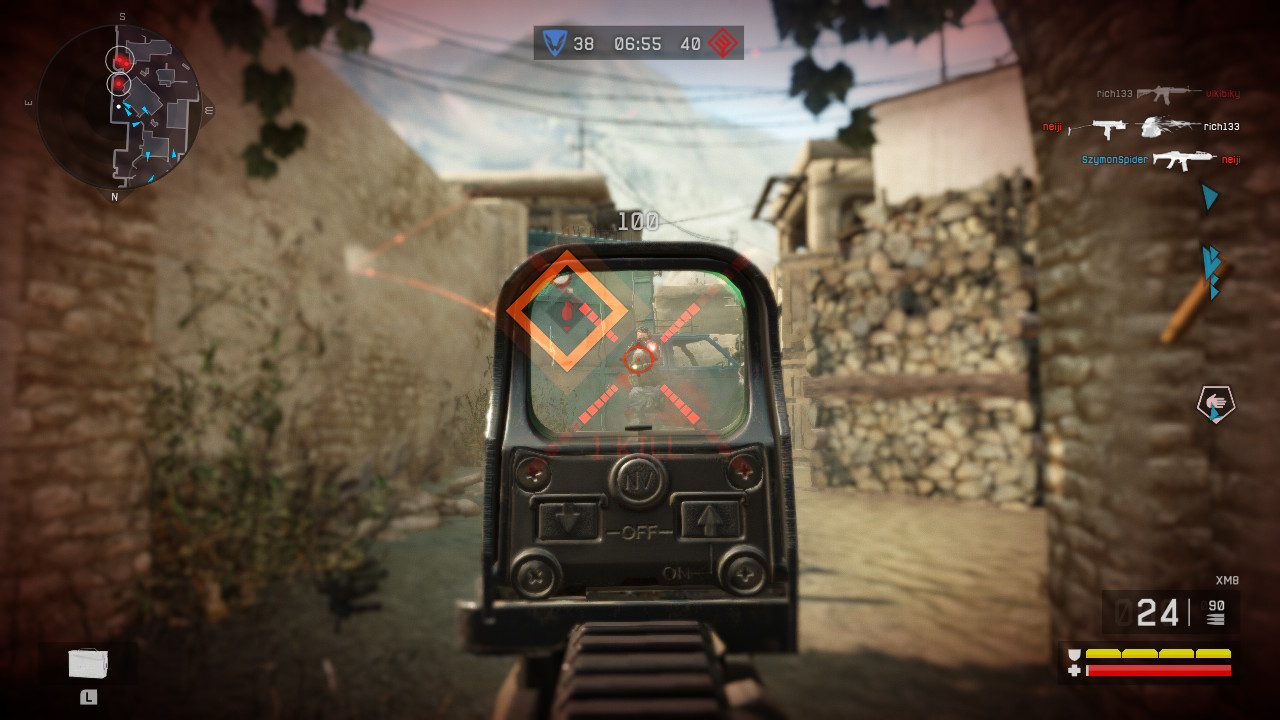 Warface does not stress the player as much as during an intense session with Call of Duty, nor does it engage like the hour war in Battlefield. This is a cheerful shooter here and now, which is played without feeling any bigger stakes. It's just nice. Not groundbreaking. Not revolutionary. But nice. I am positively surprised how much fun this shootout gave me and how well it is played using the controller. Exactly…
Perhaps here lies the secret to my satisfaction with Warface. In the controller. While many players navigate with the help of vague Joy-Cons, I sit down in front of the TV with a wireless Pro Controller in my hands. I see more. I have more precision. I react more accurately. Thanks to this, my K / D does not fall below two points. In free Warface, it's easy to tickle your own ego. Especially after the whips in Alex Legends or Modern Warfare.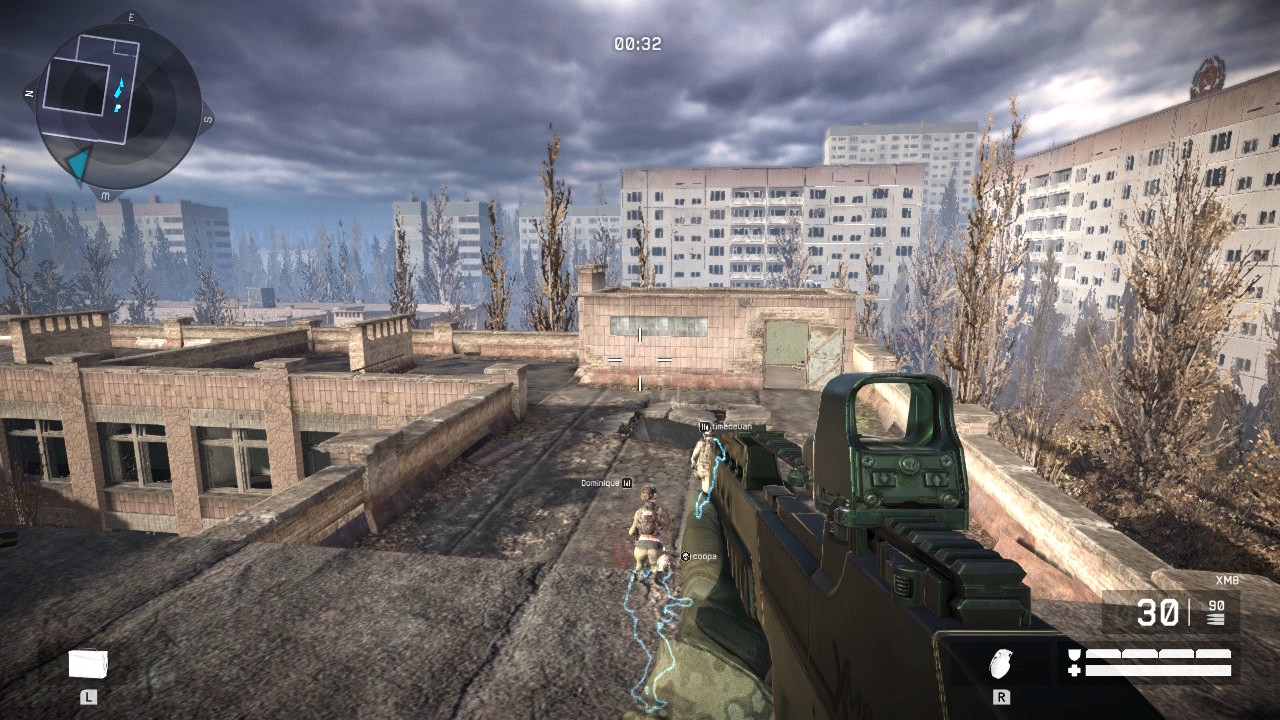 Warface defends itself with really substantial content. The modes are mass.
Co-op missions, demanding co-op raids, team deathmatch, everyone on everyone, planting a bomb, fighting for a flag, fighting for sectors, defending / attacking the base and much, much more - Warface even bends over various game variants. Unfortunately, the version for Switch was castrated from one, but basic module: battle royale mode in a large, open arena. I am not surprised by this decision of the developers. Especially considering how popular Fortnite works on the Nintendo console.
Don't feel like PvP? You play cooperative missions. Do you want a bigger challenge? You launch tactical modes with no respawn. Warface passes the exam as a title for several dozen minutes, allowing you to pass time in a surprisingly pleasant way. Especially since each skirmish brings us closer to something: new weapons, next level of experience, better armor and additional gadgets. Progression is an important element of Warface.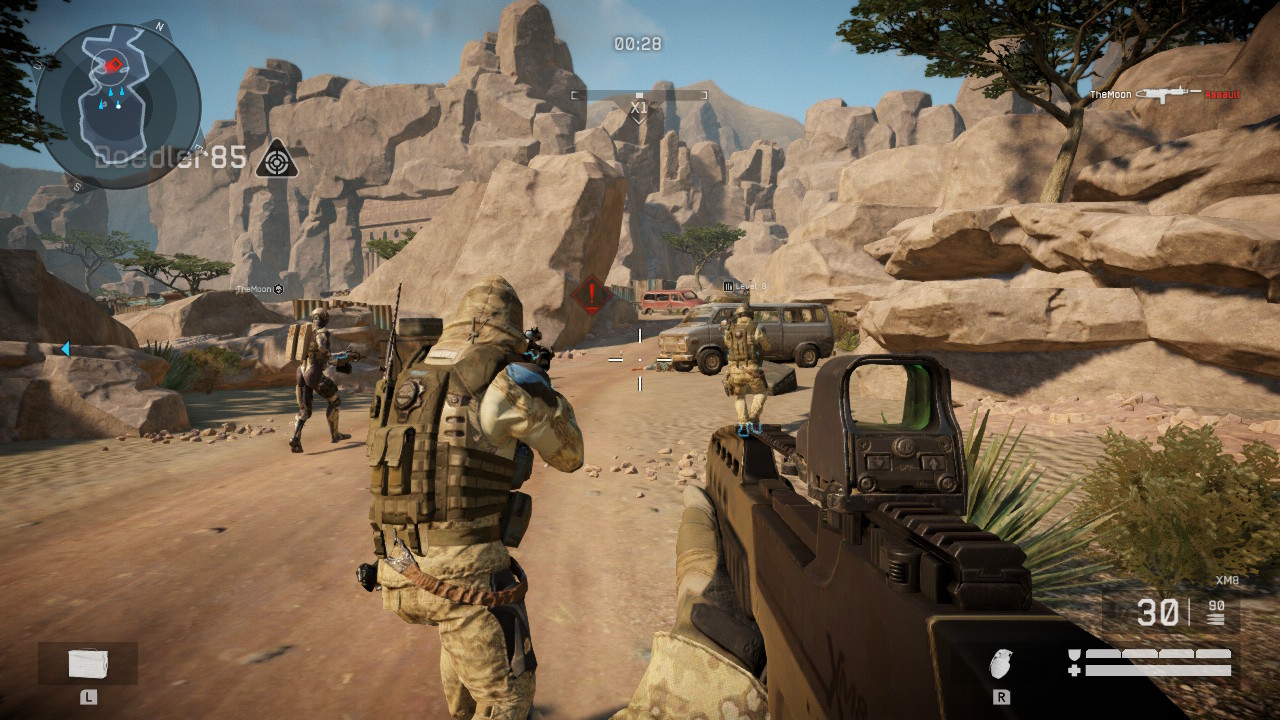 Of course, it's still just a Free2Play online shooter.
That's not why you buy a Nintendo Switch to play online FPS from Crytek. Handheld has too many great exclusive games for its owners to even notice the premiere of Warface. However, if you are temporarily without new cartridges, and you have gone 100% Super Mario Odyssey and Breath of the Wild, it is worth giving the shooter a chance. It's a good, free and satisfying stepping stone between successive Nintendo games. It will be especially useful now when many of us are in isolation and are looking for something new.
Warface is a surprisingly successful free FPS for Nintendo Switch