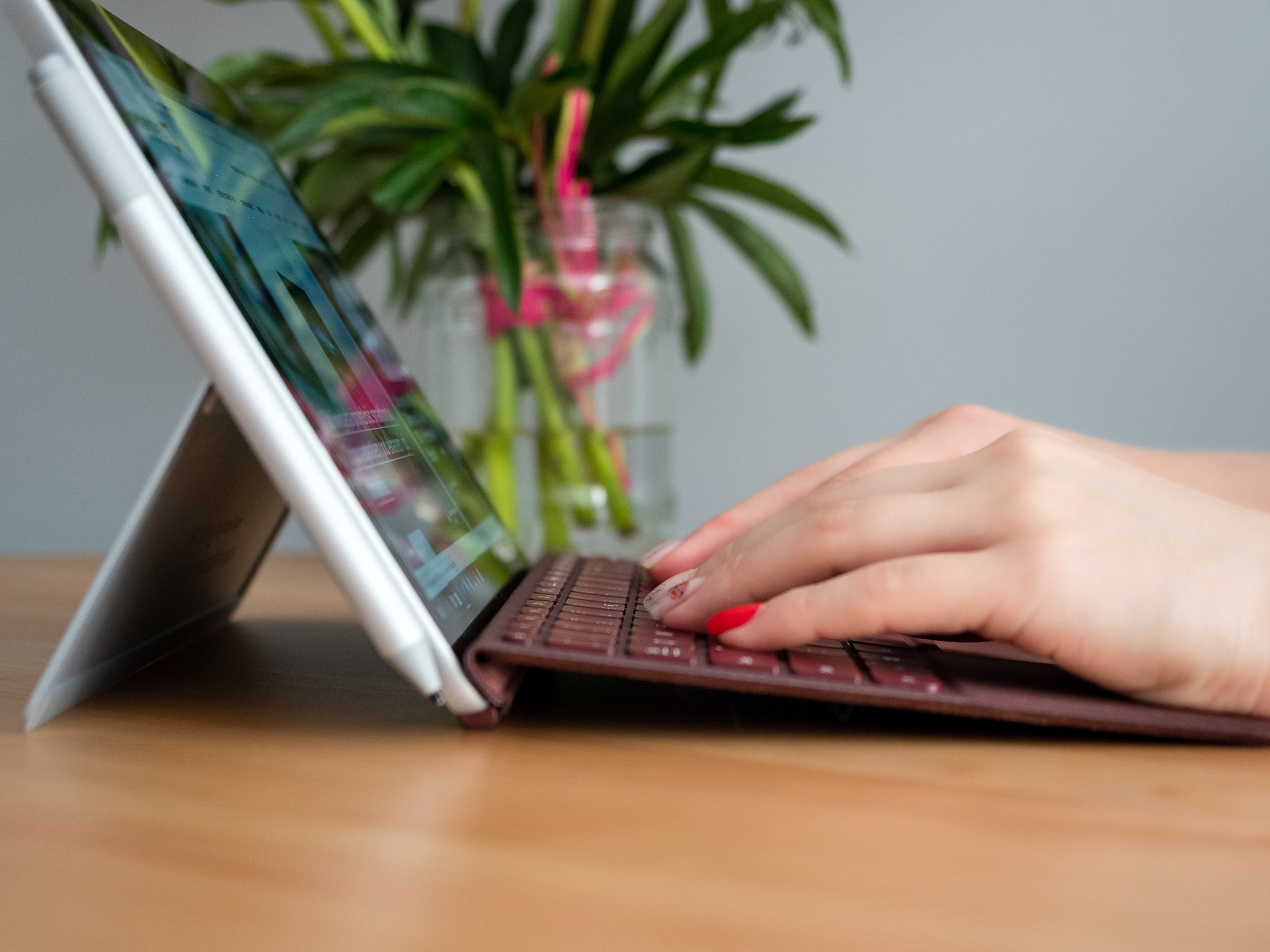 Steve Ballmer was right and Tim Cook was wrong. The world wants and needs a simple, handy PC on which, after work, you will be able to comfortably review the press, read comics, watch the series or play Sudoku. Apple is very close to providing the masses with such a computer. Microsoft, who invented it, is still in the woods.
The first-generation Surface wasn't perfect. Its bulky housing and tiny display meant that it was neither an exaggeratedly good laptop, nor a too comfortable tablet. However, he outlined the vision of the device, which was even tailor made for so many users. Surface, and in particular Surface Pro , outlined the goal that Microsoft began to pursue. And he largely achieved it with the Surface Pro 3 tablet.
Surface Pro 3 is a very light notebook tablet , with an elegant and slim form that can easily cope with all typical office applications and basic multimedia editing. It also allows you to instantly detach the keyboard, turning into a handy tablet on which we can review the press or relax with a movie. Like all his successors.
For a long time, Apple quite openly criticized Microsoft's idea. Tim Cook more or less humorously compared Surface to a fridge-toaster hybrid, suggesting the supposed absurdity of this idea. Meanwhile, the only thing Microsoft originally did wrong in its vision is thinking about Surface Pro primarily as a tablet. It was to be a tablet first, and then a computer. Today, Microsoft thinks about Surface Pro the other way around and promotes it in the same way: it is first a laptop and then a tablet.
Surface Pro has a serious problem. It is still not a mass product and it won't be a long time.
Surface Pro with Core i5, 8 GB RAM, 128 GB memory, keyboard and stylus - and therefore a sensible set, without madness - is an expense of over 5.7 thousand. zł. So much for the pleasure of having a sensible hybrid with Windows. For prosumer - Microsoft's favorite client immediately after the corporate - such Surface Pro is probably not an impossible to swallow expense. However, I am convinced that hardly any parent reading this text thinks of buying a Surface Pro for a child at school, where it would work perfectly.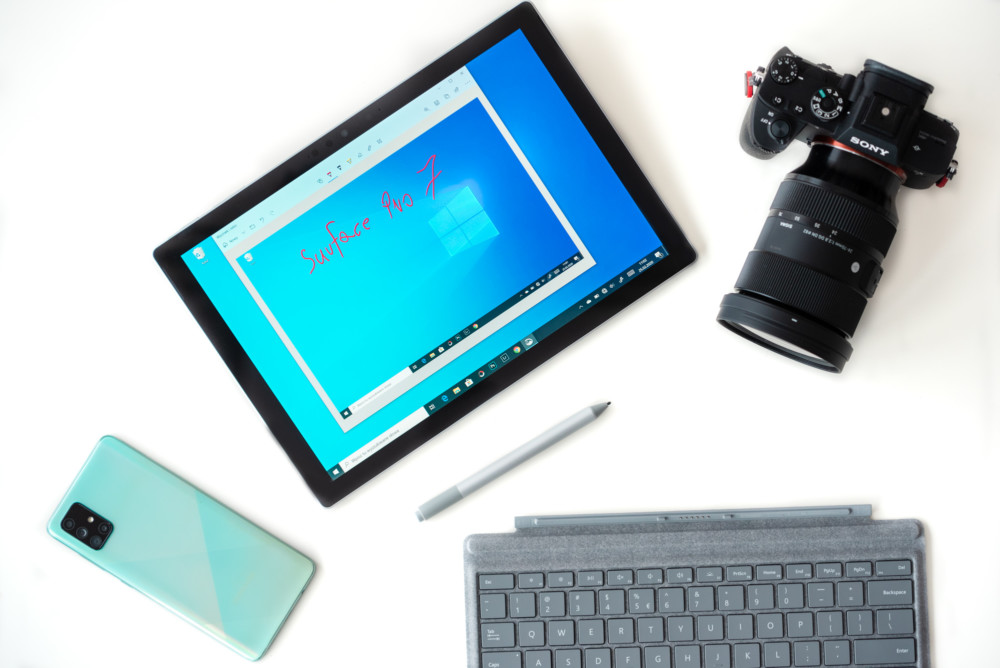 For Surface Pro, we pay a lot for so-called premium experiences. For a sensational display, a brilliant keyboard or great finishing materials. Still, at this price, it's very easy to find a quite slim notebook that performs better than Surface Pro. The Surface Pro interface in tablet mode also leaves a lot to be desired, in addition there are very few well-known and popular Microsoft tablet games. This device is highly imperfect and expensive. His success and trendsetter position in the context of the above-mentioned disadvantages emphasize the demand for this type of equipment even more. Steve Ballmer was right and Tim Cook was wrong.
The problem is that Intel and the other hardware partners that Microsoft has relied on for decades and under which products optimized Windows are not very fluent in creating components for truly mobile devices. Components that meet sensible performance parameters cost them a lot of effort. A laptop with Windows in the amount of less than 2.5 thousand PLN is usually almost useless. Surface Pro and its clones cost twice as much. And how much you can not create a cheap and sensible ultra-mobile equipment for Windows today, is best testified by Surface Go and Surface Pro X.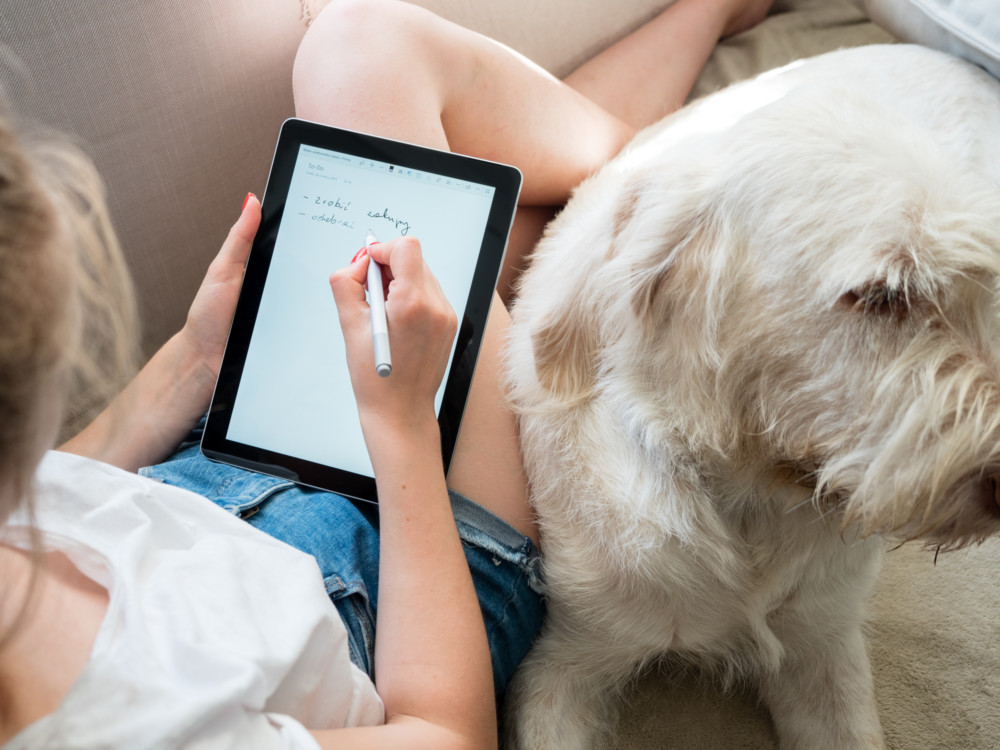 The first of them is a device sold in a fairly reasonable form and price. 2.5 thousand PLN for an elegant microcomputer and tablet that will meet both typical tasks for school or work, and where you can read the Internet comfortably? That's exactly it! The problem is that he can't do it. Surface Go is a terribly slow, unresponsive device with which contact with is not a pleasure. Its opposite is Surface Pro X, which thanks to state-of-the-art components is an absolute pleasure to use, brilliant equipment. Almost sick for money.
Microsoft's competition does not face this problem. Because it did not start on desktops, but on ultra-mobile devices.
For some hard-to-guess reason, Android somehow never worked on tablets. Google, however, found a way to enter the hybrid market - just like Microsoft, thanks to the desktop system, which is Chrome OS. It is not a system with strictly mobile roots, but due to its very simple construction it is not overly demanding for the equipment. A sensible hybrid with Chrome OS can be obtained at a price twice as low as Surface Pro - often even more attractive.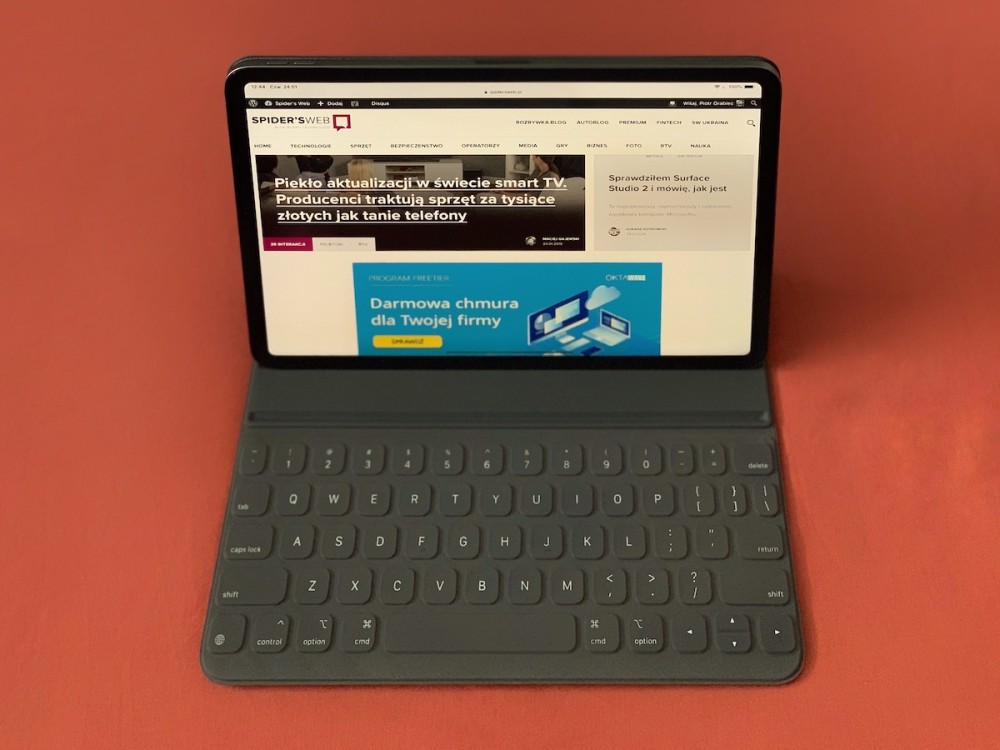 The biggest threat to Surface Pro and its clones, however, is the product of a company that has been making fun of it for a long time. iPad is a tablet model, and its operating system from version to version is more and more like a system designed also for laptops. I tried to use iPadOS as part of the experiment as a basic tool for work and I died.
Not because iPadOS still treats the mouse cursor as something almost foreign - and on a desk, touch should be a complement, not a basic form of interaction - because of how multitasking is solved in this system. Maybe it's the strength of habit and old age that speaks through me, but I couldn't completely switch to the iPad model. In my opinion, Android on the desktop is much more convenient.
"I'm waiting for the Smart Keyboard Folio with a touchpad more than for the new iPad Pro."
This is the title of the text by Piotr Grabec , our spidersweb expert from Apple. It not only talks about a credible gossip suggesting that Apple would like to launch a keyboard with a trackpad for iPad, but also points to third-party products that we will definitely buy without any problem. Apple's accessory is important here because it raises hope for some minor improvements in iOS for the mouse. Especially that there isn't much to do.
The 32-gigabyte iPad with Apple Pencil and Smart Keyboard cost less than 2.9 thousand zł. And it is definitely a premium device, a few classes higher than Surface Go sold at a similar price, twice cheaper than Surface Pro and many times cheaper than Surface Pro X.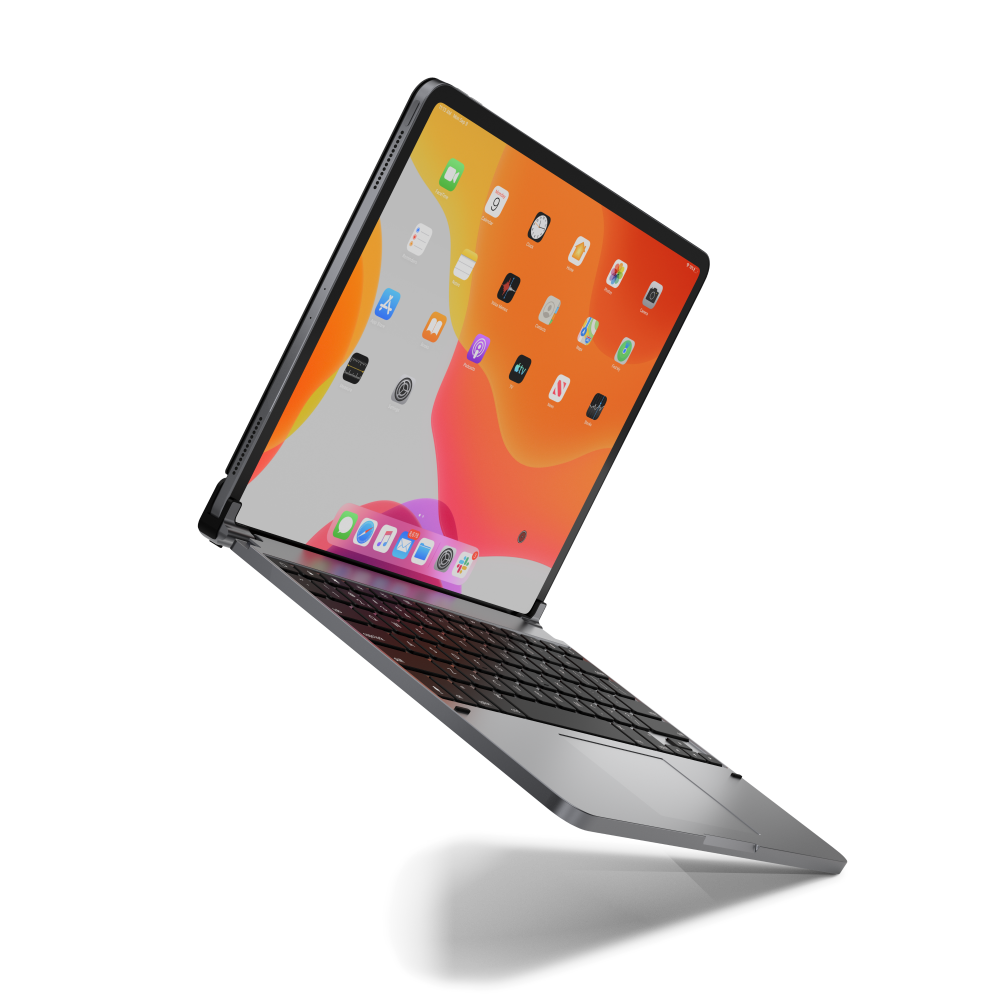 The iPad is also far from ideal and probably no power user can replace a PC. iPadOS can't even draw applications in any size window, and working on files and folders - although it's much better than it was - is still not the most convenient. However, very little is missing, and there will probably be those who will explain to me how these files and folders are an outdated work model.
Successful Surface Go or death.
It is sad to see Microsoft escape the market it created. He runs away to his rival, who originally saw no potential in him. Subsequent photos of the iPad in a form increasingly reminiscent of handheld consumer microcomputers must be extremely frustrating for Redmond engineers. Windows 10X and Intel Lakefield processors - a modern foundation for an ultra-mobile future - are still in their infancy. Which means that the technology that Microsoft has chosen is still able to offer Surface Go experience at the price of an iPad - which I do not want anyone to do.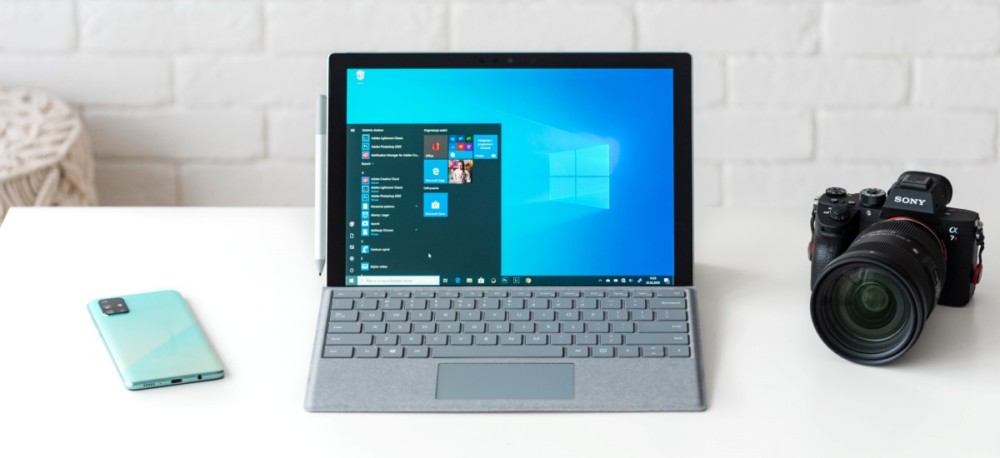 Surface Pro will never be popular. This device is by all means more powerful. When I was still working on it, I happened to plug the tablet into the right place on the desk, which woke up two monitors, a mouse and a desktop keyboard, and on these monitors I was immediately ready for comfortable work waiting for desktop versions of Chrome, Photoshop or Word. This mode of work is science fiction for the iPad. Most of us, however, expect much less from such a microcomputer. Not much more than what the iPad has to offer. And for the price it's best a bit lower than this iPad.
Microsoft has no chance today. IPad becomes the best Surface for mass clients, and tactile hybrid Chromebooks become an alternative. Surface Pro and its Windows clones will remain in the hands of demanding prosumers and field employees of large companies.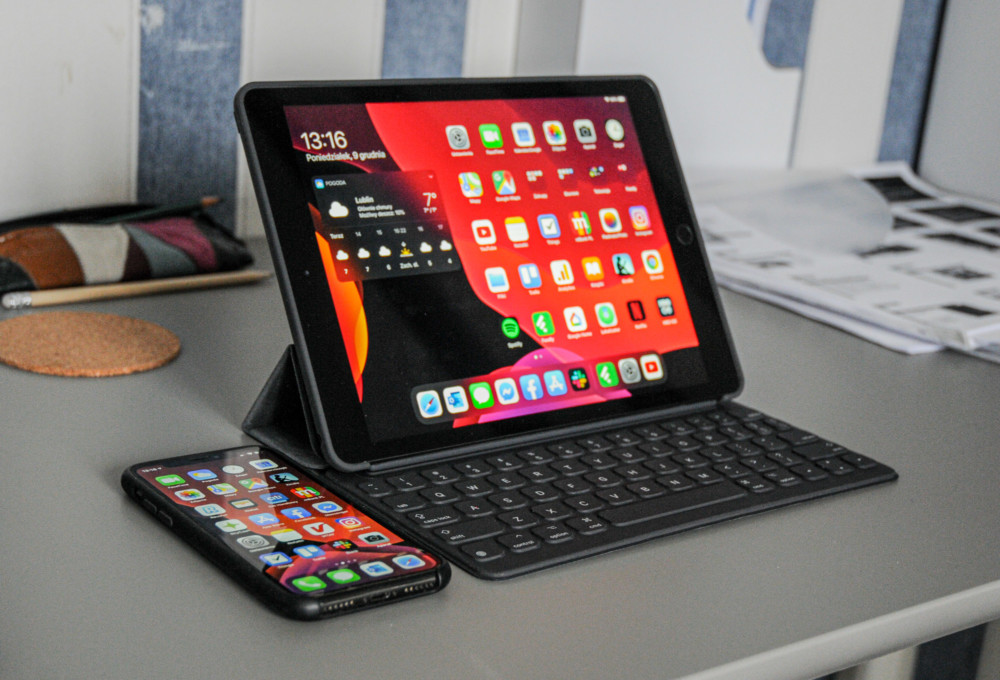 If someone had told me a decade ago that it was Apple to create the cheapest, most cost-effective microcomputer for a mass consumer in my life, I wouldn't believe it. Two decades ago, I wouldn't believe he wouldn't work under Windows. It's funny as once obvious business decisions - in this case, the choice of hardware partners by Microsoft - over time they evolve to completely unsuccessful.
Windows needs a cheap Surface like oxygen. And Microsoft is still not ready