The bizarre Microsoft phone was originally announced at the end of this year. However, working with Android is going so well that apparently there is no reason to delay the release of the finished product on the market.
By announcing Surface Neo and Surface Duo, Microsoft indicated the period of their availability for Christmas 2020. However, it is quite possible that only for Windows Neo we will have to wait so long. Work on the Duo phone is said to be going much better than expected - according to sources from Zac Bowden , a widely-read blogger watching Microsoft - and it is very likely that it will go on sale much faster than we expected.
Surface Duo on sale soon? The phone works under the control of

Android 10 .
This choice allowed Microsoft to start working on proprietary software modifications as early as August last year. However, it is worth remembering that the vast majority of the works were basically behind the company - after all, Microsoft's programming offer for Android phones is rich and high quality, it also includes a very good launcher.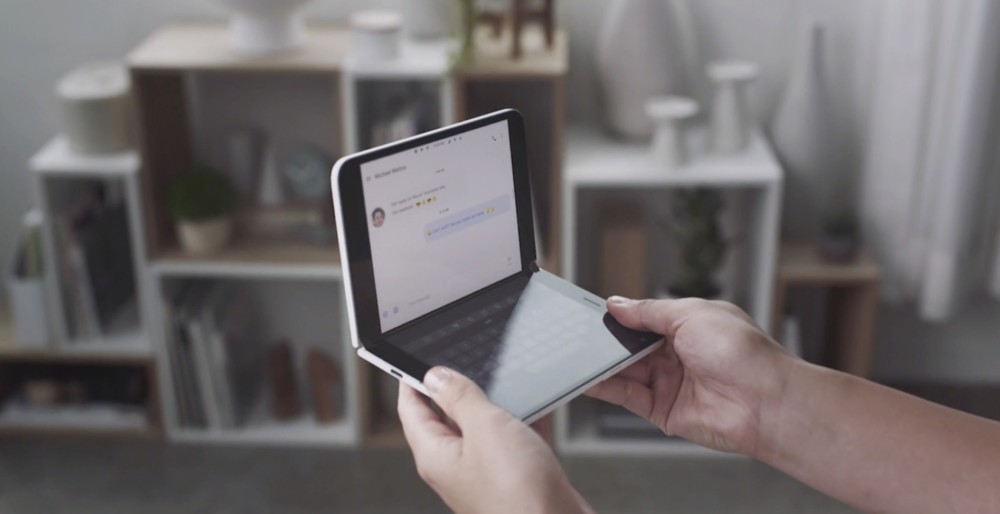 This allowed us to focus on three elements: adding a Microsoft Account at the same level in the system as the Google Account, implementing two screens in the launcher and applications, and providing the appropriate API for these two displays to programmers who would also like to use the original Surface Duo design. Apparently, these works, according to the latest schedule, will end in April.
There was also not much work on the equipment. Surface Duo reportedly uses equipment designed for Andromeda , and therefore an innovative phone with Windows 10, which has never gone beyond the prototype phase. The Microsoft phone will use Snapdragon 855 with 6 GB of RAM and 64 GB of memory. This is last year's processor, which is a bit disappointing, although users should not lack performance. Surface Duo will not take advantage of the 5G network either.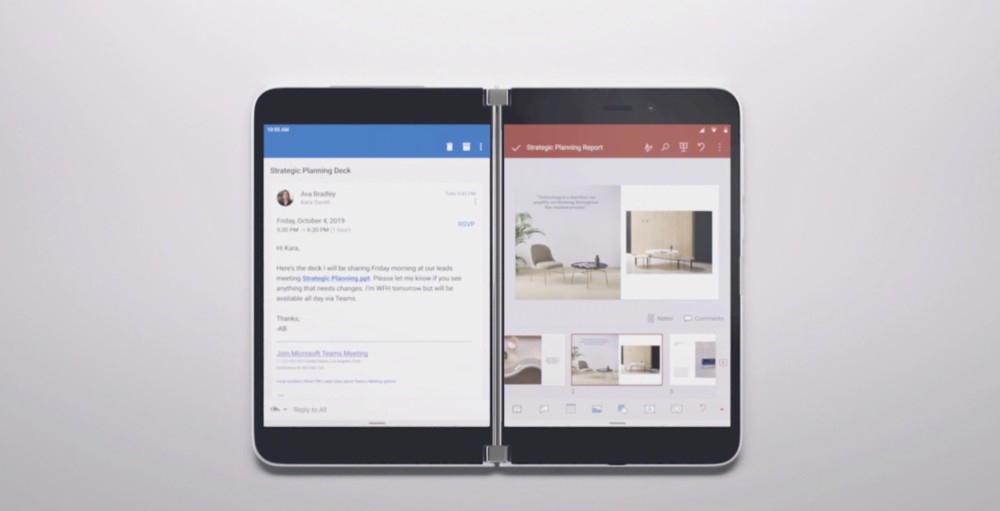 The photographic capabilities of the phone remain a huge unknown. Microsoft once had enormous competence in this topic, due to the takeover of the Nokia mobile department by the company. However, since the company has lost further interest in the Windows 10 Mobile platform, most of these personnel have been lost to competition. And it is worth remembering that Surface Duo is to be a device from a high price shelf.
One thing is certain: I do not understand this device.
I do not know why I need two displays and how they can help me - although I understand why I need a flexible single display extended to a larger area. And yet this is to be the main advantage of Surface Neo. This second display seems to disturb me instead of helping. Is it when the phone is open or even more so when it is closed - because then how to check notifications quickly?
However, my doubts are mainly due to the fact that I have never used such a device. Who knows, maybe there is a method in this madness. For now, however, I will be grateful for help in understanding the sense of the form of this device in the comments below this text.
Surface Duo sooner than we thought. Commercial premiere this summer?