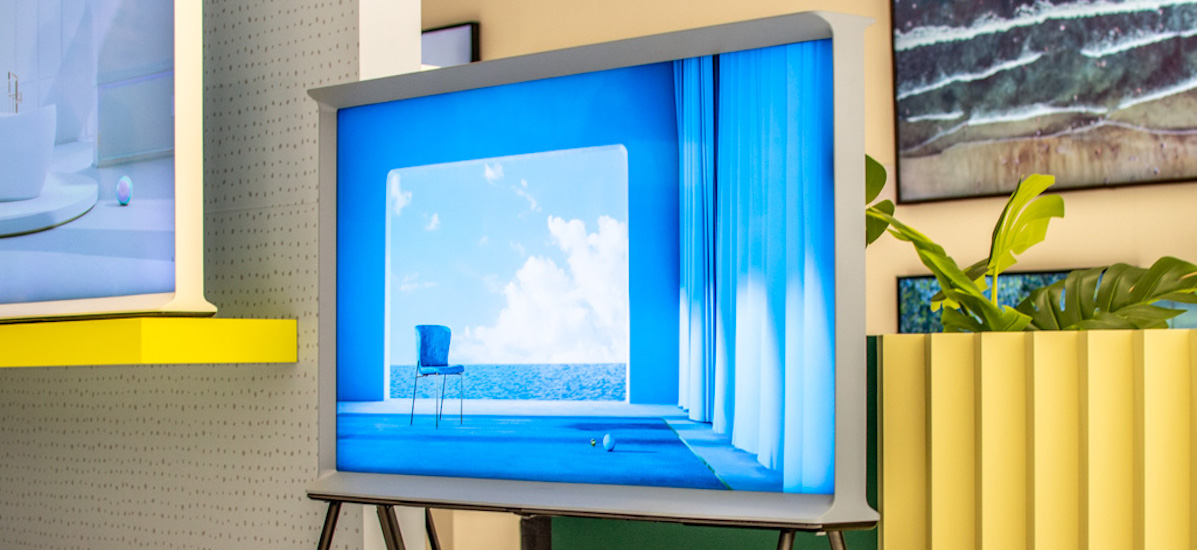 Samsung Forum 2020 has just ended, during which the Korean manufacturer presented, among others, the full range of televisions for the current year. There are basically no secrets, although we are still waiting for prices to be announced.
Samsung edition of CES 2020 was primarily a show of strength. The television giant flexed its muscles, showing its most innovative technologies. It was undoubtedly impressive, but for most of us it was more of a show than a presentation of the offer. Products were presented either very niche or very expensive. What about those that most of us could consider for our living room?
Fortunately, we finally know the full offer of Samsung - all product lines, all models and their key functions. In principle, we do not know only their prices and probably will not know for a few weeks. However, some estimations can be made based on last year's models.
In the QLED line up to three models with an 8K matrix and five with a 4K matrix. In addition, lifestyle TVs and those for the less prosperous of us.
The flagship model of the QLED line remains the beautiful, almost frameless Q950TS (65-, 75- and 85-inch versions), but the offer of 8K TVs does not end there. Q900TS and Q800T televisions will also appear in Polish stores, including 55-inch versions. So it seems that this year will stop 8K TVs cost ridiculous money, becoming only very expensive. As for models with 4K matrixes, within the QLED line we will be able to choose between models Q60T, Q70T, Q80T, Q90T and Q95T, which will be available in sizes from 43 to 85 inches.
The TV offer is complemented by TV sets from the Crystal UHD line for those who do not want to spend a large amount on the TV and three lifestyle lines: The Frame (the TV which also functions as a picture hanging on the wall), Serif (placed on a designer stand and enclosed in fancy frame) and Sero (TV that rotates depending on your needs to a vertical or horizontal position).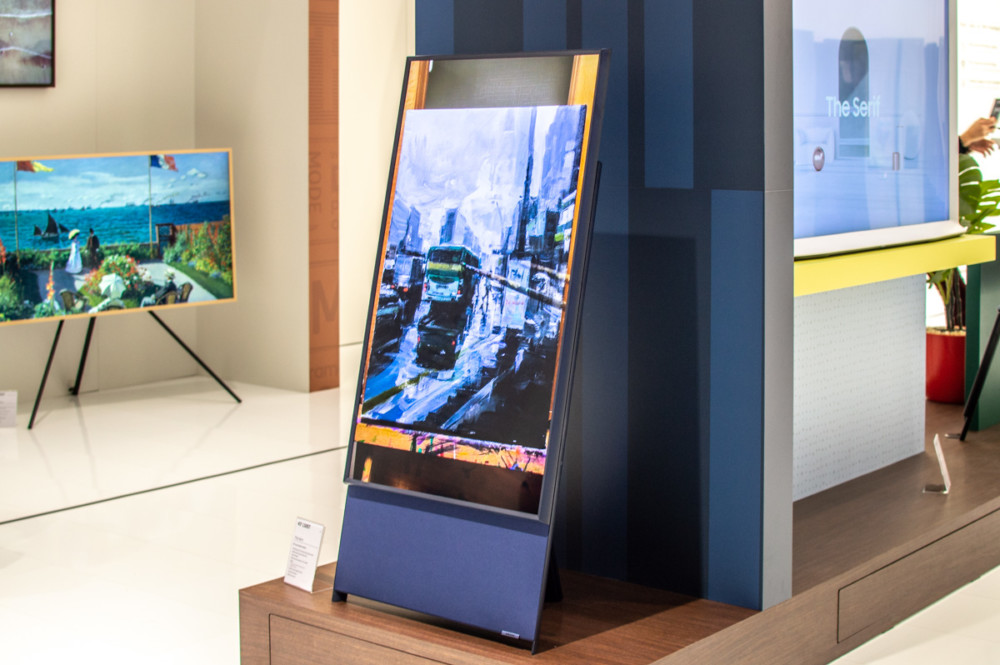 Sero is not a new product in the context of Samsung's global offer, but in the end this TV goes to European distribution. I admit that I do not quite understand his charm, but younger readers will certainly answer me with an ok boomer saying (that is, I'm old and I don't know). The fact is, however, that due to the enormous popularity of recording the world around us using mobile phones, a huge amount of vertical content is created. And you can't hide that consuming them on a widescreen TV is not very pleasant. Sero will adapt itself to what we want to play, the display rotates only a few seconds.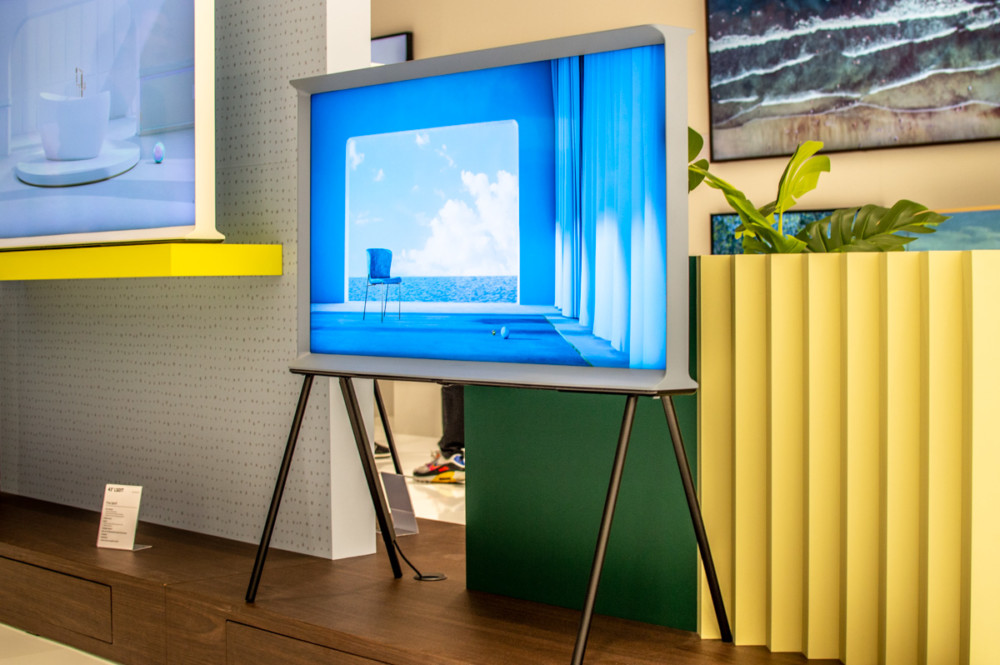 Serif is also not something overly new, but now it will be available in more colors, i.e. in white and blue. This equipment designed for aesthetes will now be offered in diagonal sizes 43, 49 and 55 inches.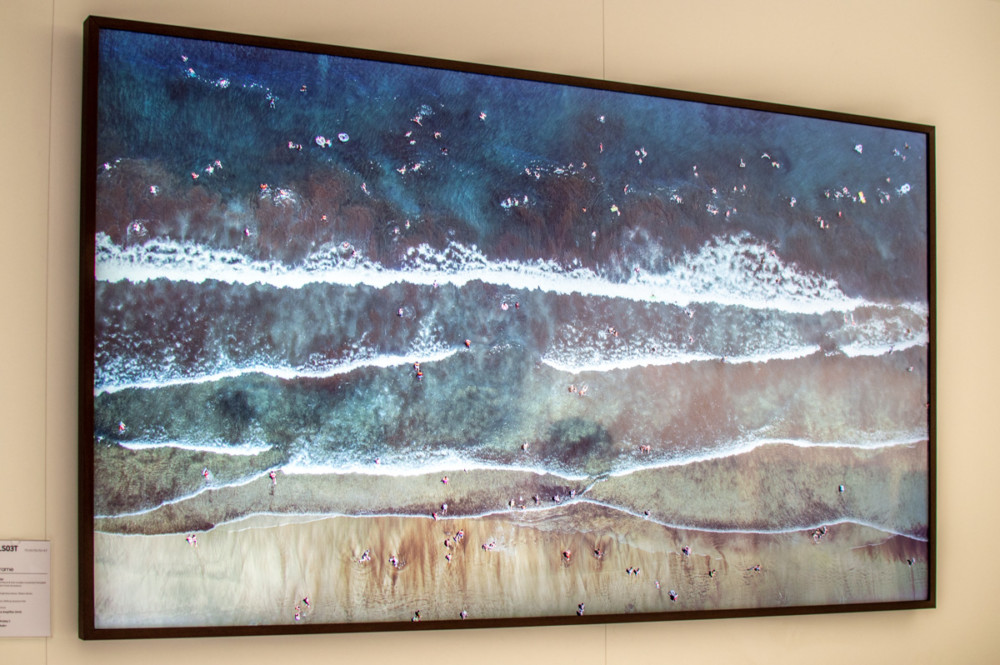 The Frame has also gained new sizes, more specifically 32- and 75-inch versions. Its software has also been improved with support for Ambient Mode (the ability to display photos or information widgets when the TV is asleep) and the mechanisms of selection of individual works of art based on artificial intelligence.
What's new on TVs for "normals"? We are looking at the Crystal UHD line.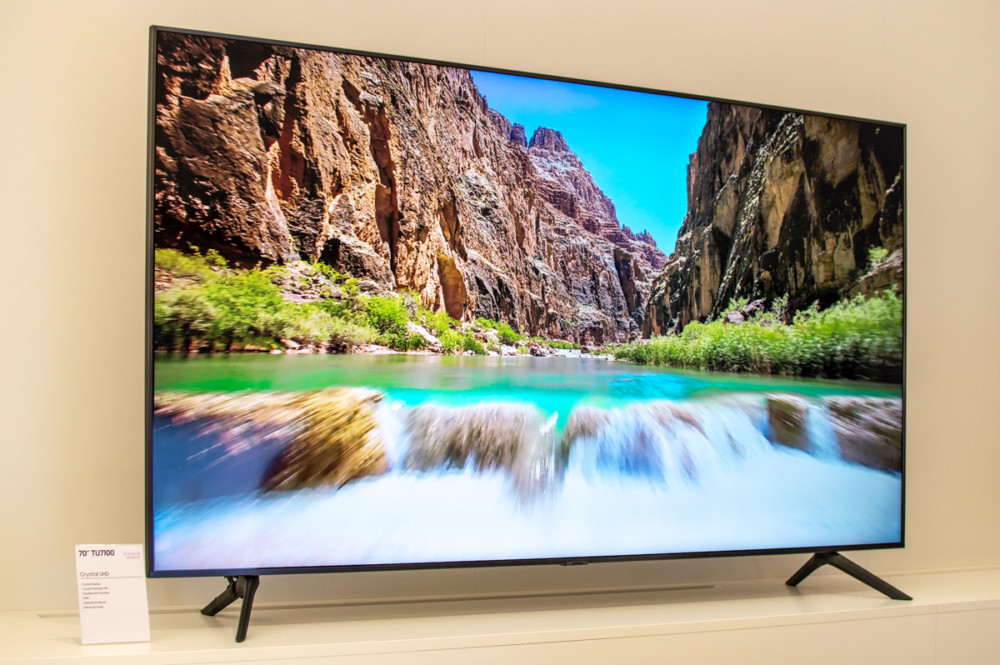 The TU7100 model line opens for non-enthusiasts. This is the most ordinary 4K TV with HDR support. In fact, the only additional element worth mentioning is the Contrast Enhancer mechanism, which in theory should effectively boost the contrast of an image, being especially effective when used for HDR content.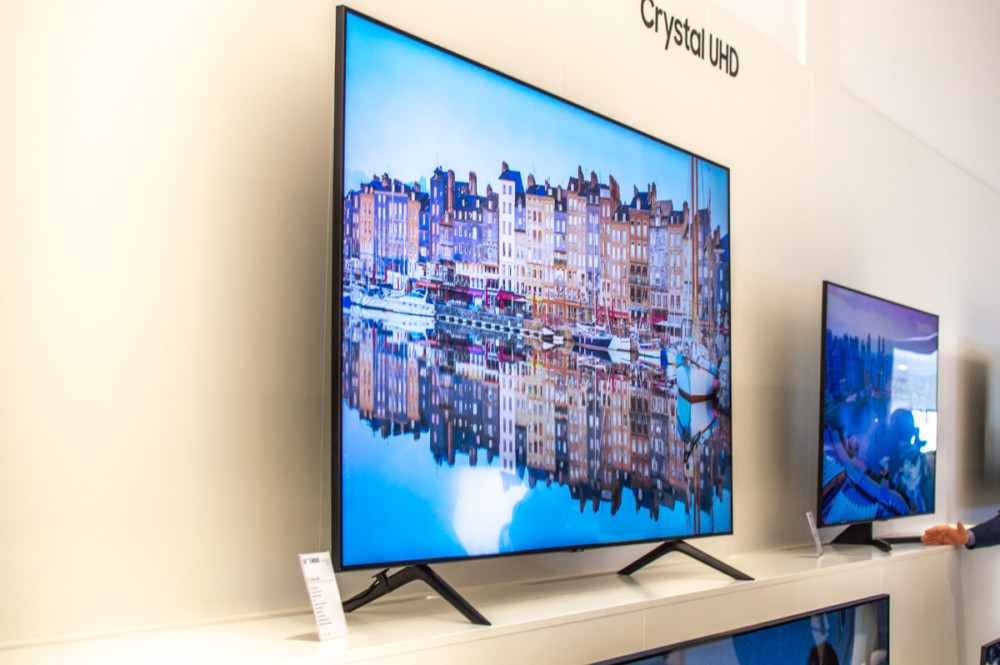 TU8000 seems to be a much more interesting proposition. It has a much thinner frame, so that it does not distract us from the content viewed and makes the device as a whole is a bit more aesthetic. This TV also supports Ambient Mode. However, the TU8000 includes two additional features that are new to this year's offer of all Samsung TVs.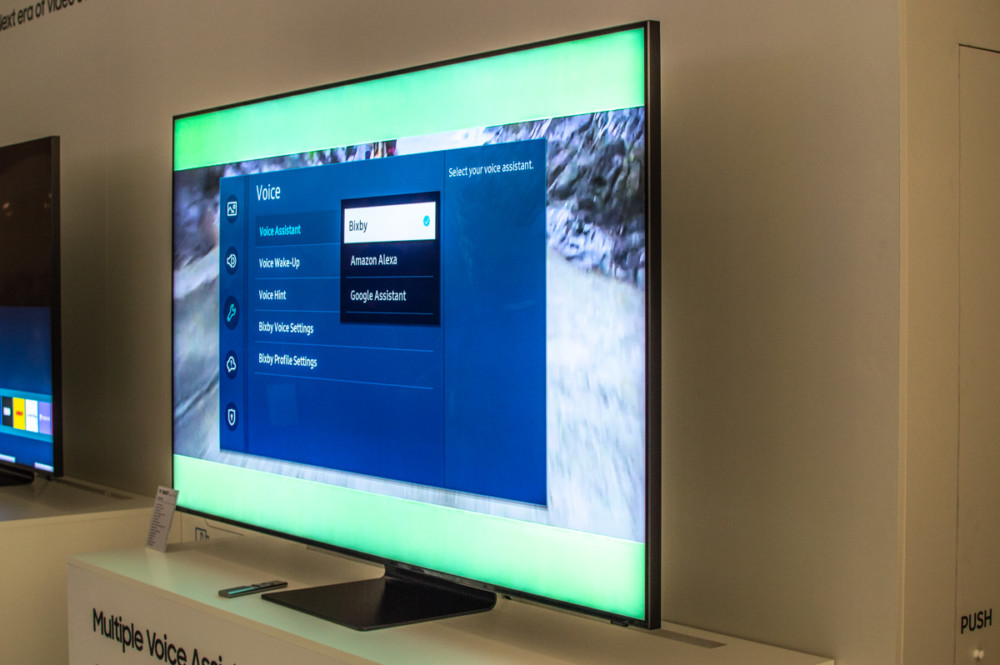 The first is a voice assistant, which we can choose for ourselves. So we do not have to rely only on Bixby (which is still not available in Poland today, although it will change soon), but we can also connect our TV to Google Assistant or Alexa.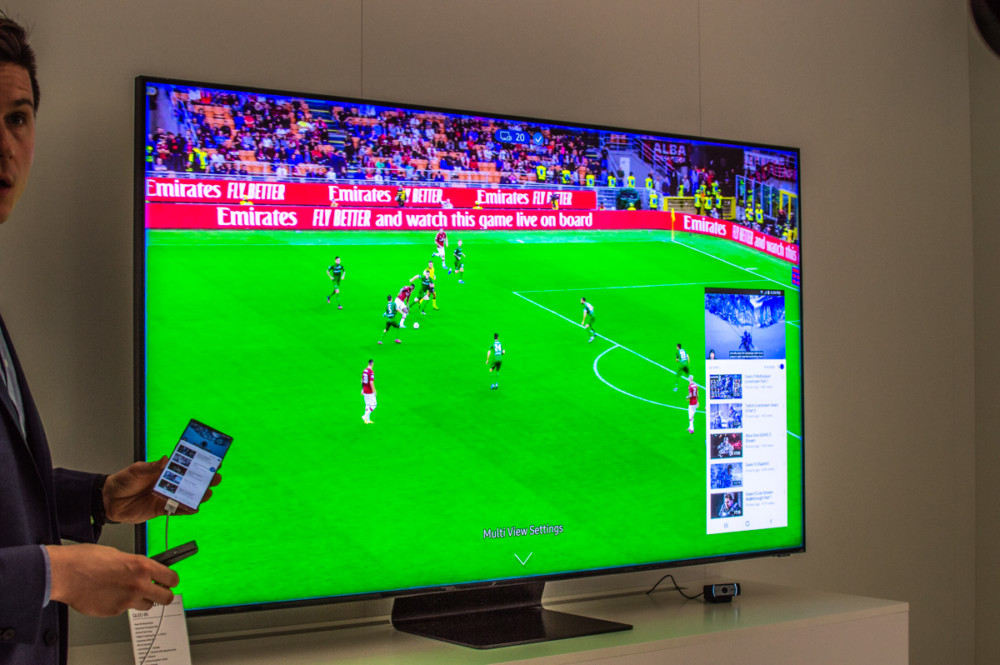 The second novelty is Mobile View, so the ability to display on the screen content from our phone not only instead of those from the TV, but also next to or in Picture in Picture mode (several variants of the screen division are possible).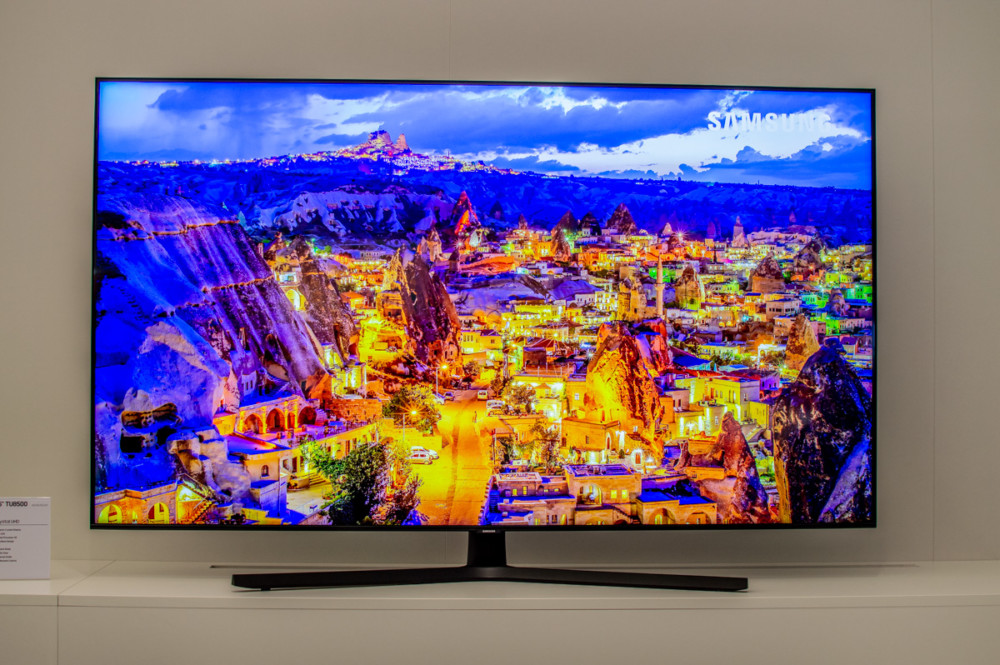 The TU8500 model additionally introduces Dual LED backlight, which consists of LEDs that emit cool and warm light - this system is to provide a noticeably better contrast than standard LED TVs. Is this true we will only have to verify in tests. However, this is a mechanism less effective than zonal blanking, which is reserved for more expensive models.
Continued is of course the
Samsung QLED line.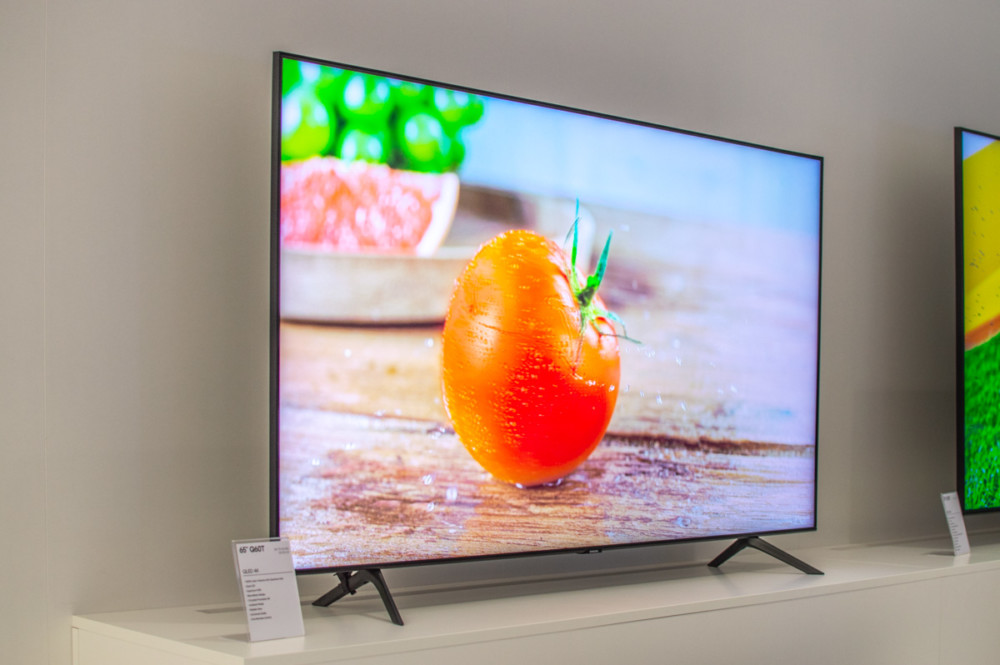 This has gained a new member, which is the Q60T, previously belonging to the RU8 line. Samsung has shifted all QLED markings one step higher - it's worth remembering when comparing this year's models to last year's. Moving this model to the QLED line, however, is justified: the display in Q60T is covered with a QLED-defining coating of nanocrystals that provides much better color reproduction.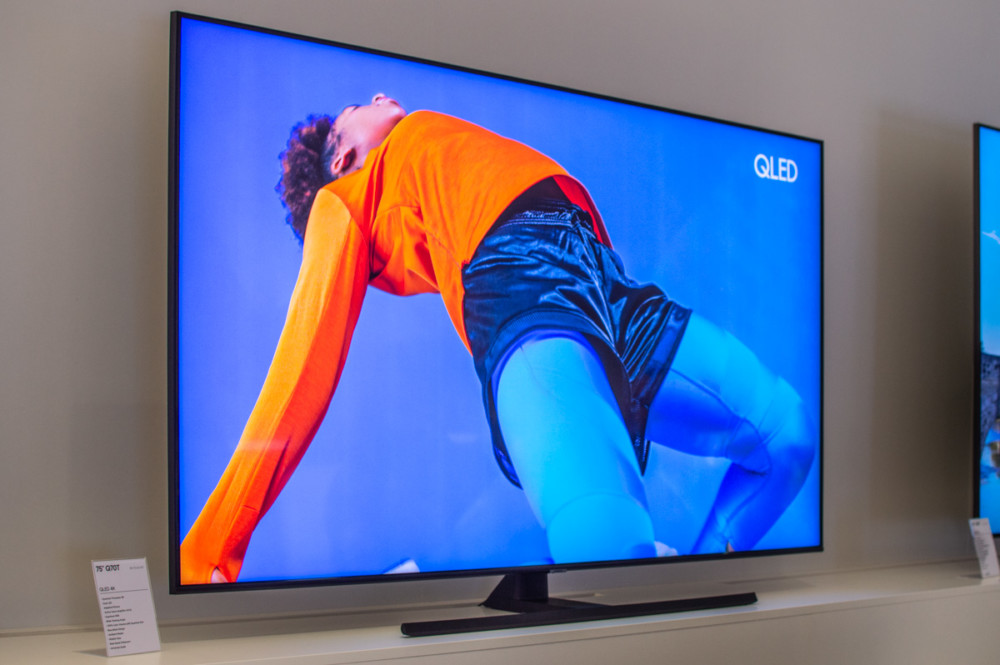 The Q70T introduces several software enhancers . These include the function of intelligent and automatic adjustment of the image to the lighting in the room, making it equally attractive in bright daylight as well as in a dim room. An interesting novelty is the mechanism of active sound amplification - if the TV detects noise (for example a loudly humping kettle), it will intelligently amplify the sound during its emission so that we can still hear dialogues and other key elements of the sound stage. Q70T also intelligently raises the brightness of the dark elements of the image in Game Mode, thanks to which it will be easier - for example - to spot an enemy lurking in a dark tunnel.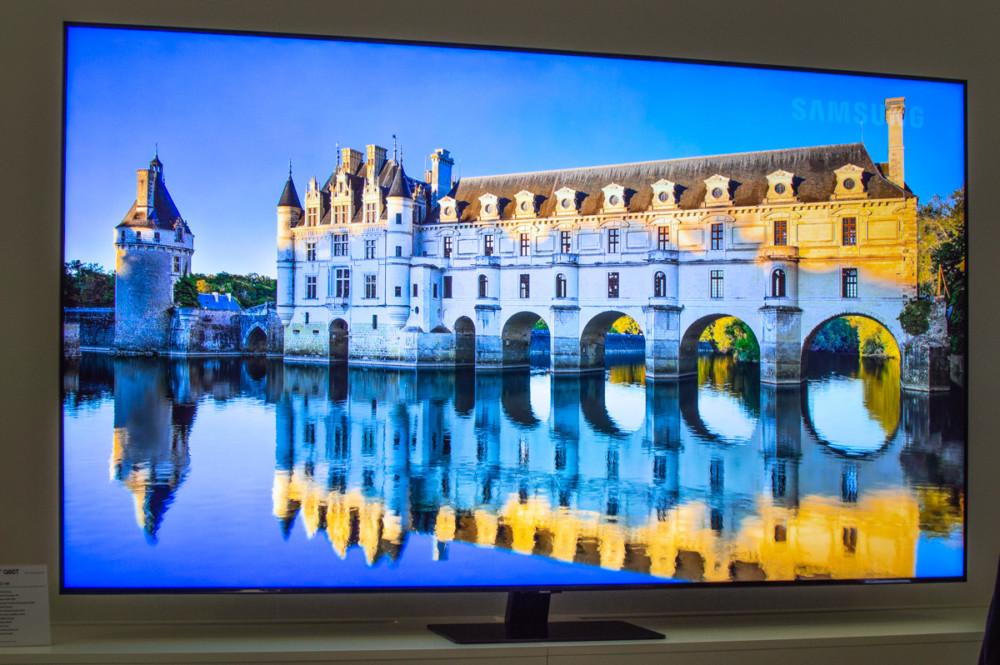 Q80T is a significant improvement in image quality. Instead of the Dual LED mechanism, we have Direct Full Array, which is an advanced image blanking system, thanks to which we get a much better contrast. Q80T also has HDR brightness of up to 1500 nits.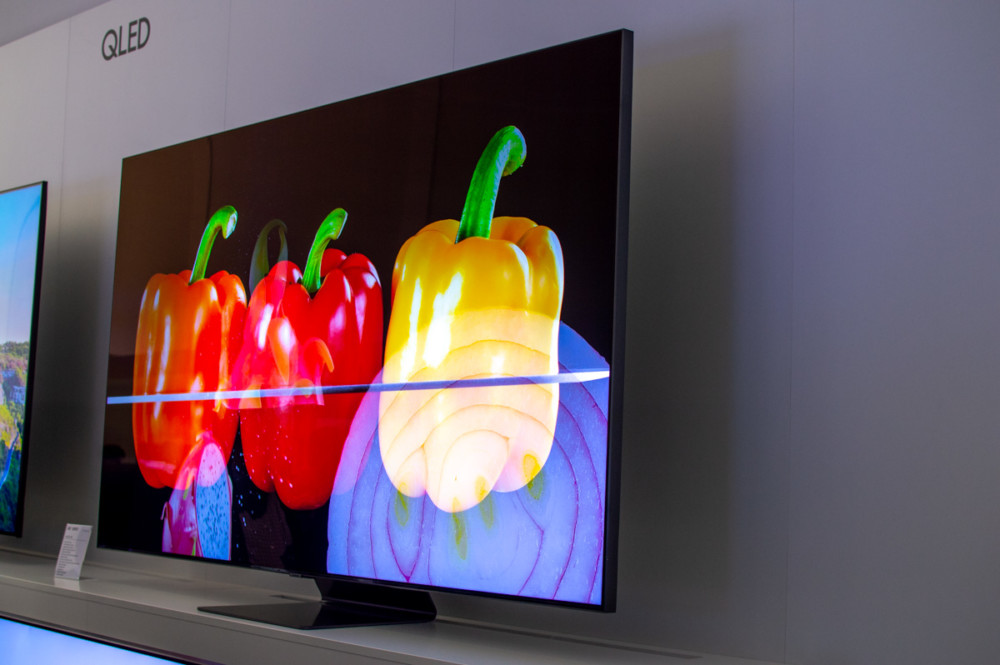 Q95T is additionally coated with anti-reflective coating and achieves 2000 nit brightness in HDR mode. It also has a very interesting Object Tracking Sound mechanism that tries to recognize the sound source in the image and position it there. In other words, if someone in the action movie shoots from a rifle from the upper right corner of the screen, then the OTS mechanism should place the sound source of these shots in this place. This model also introduces the No-Gap wall mounting mechanism (with no distance from the wall) and an almost transparent single cable connecting the appropriate TV with the One Connect module hidden in the TV cabinet, to which we connect power, external devices for HDMI and other accessories.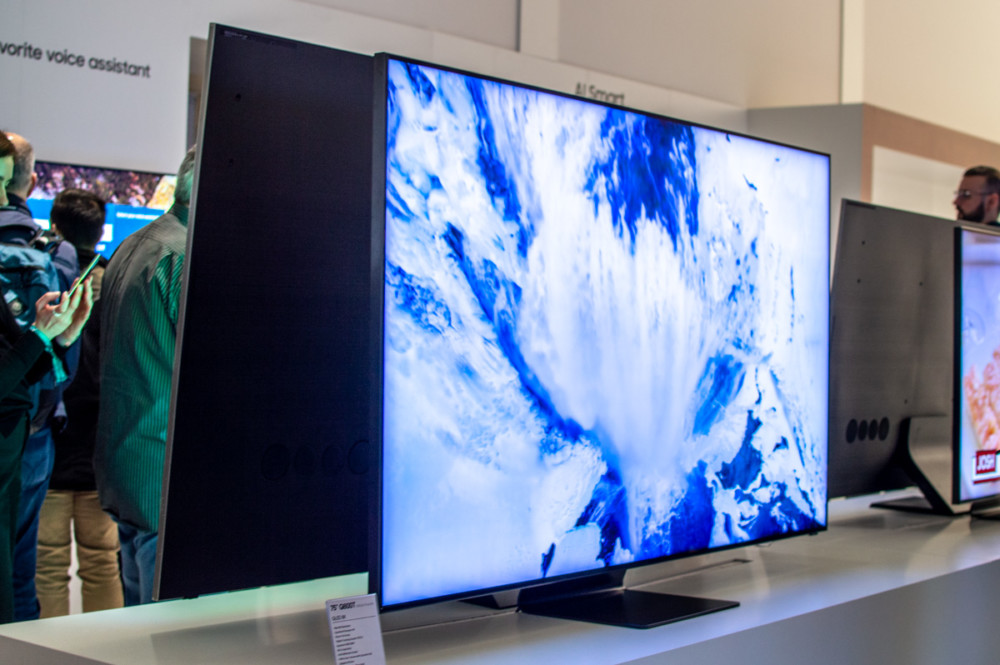 Model Q800T is already a TV operating at a resolution of 8K. It is to be equipped with even better image reconstruction mechanisms from lower resolutions, which sounds very intriguing - last year's models made a huge impression, converting amazingly effective materials in lower resolutions to 8K. In addition, this model includes an improved version of the OTS mechanism that can work with compatible soundbars - thanks to which both the TV's built-in speakers, as well as the grill and satellites can work together, providing even richer simulation of surround sound.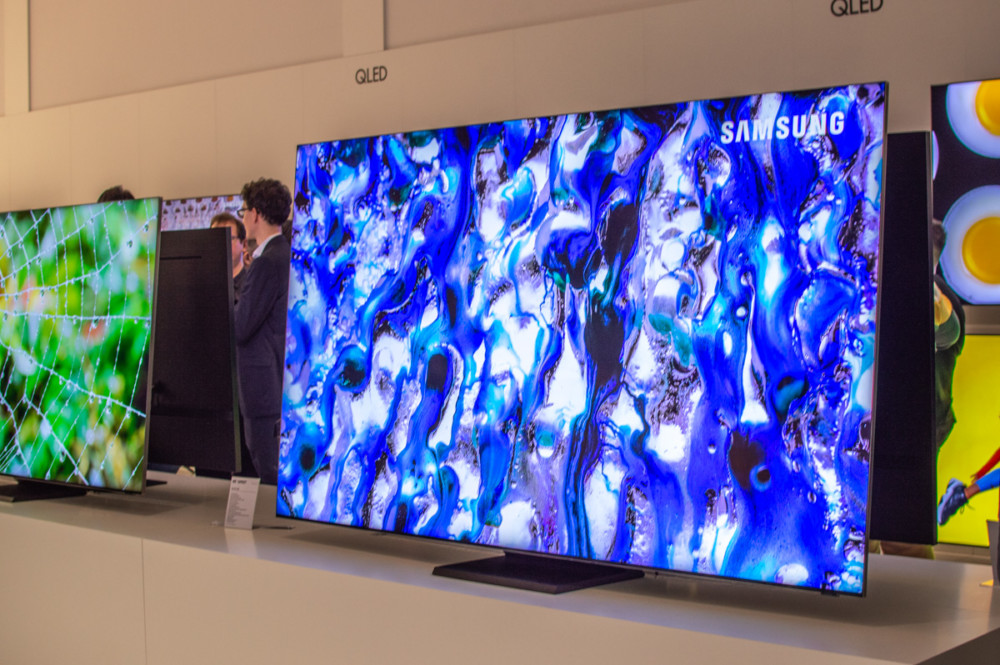 And for dessert, the absolutely beautiful Q950T, which, apart from the peak brightness of 4000 nits, looks phenomenal thanks to the almost invisible frames. Pay attention to the photo below, it's hard to believe that the matrix in this technology can be surrounded by such an invisible binding.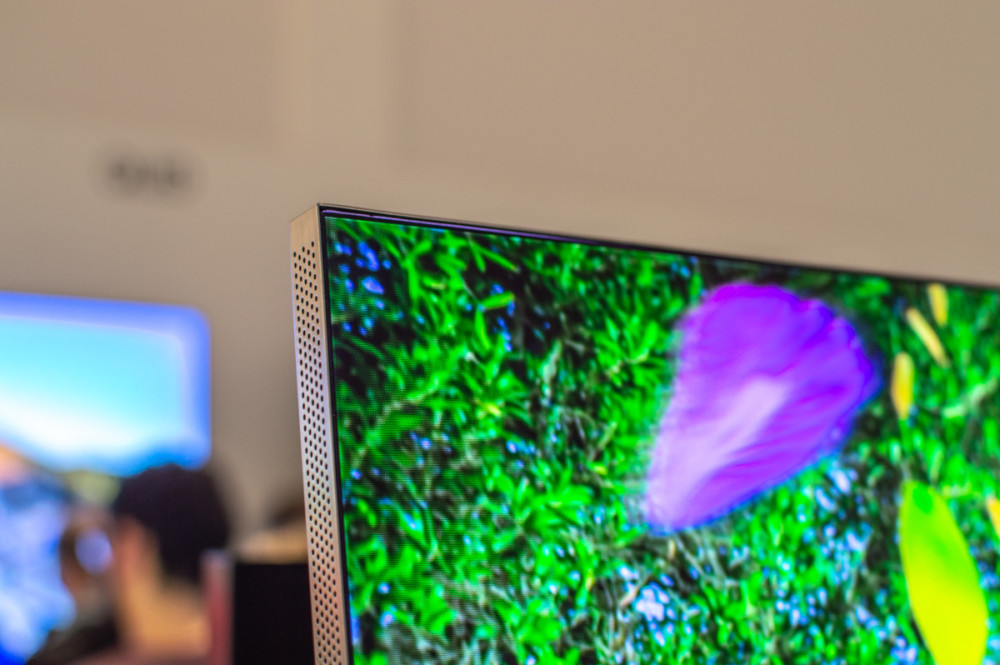 For now, in the 8K issue, we have to rely solely on artificial intelligence and Samsung image reconstruction mechanisms. However, the content is already being created.
Polish consumers usually receive cable television in 1080i resolution and use VoD services that offer content with a maximum resolution of 4K. Grzegorz Stanisz, head of the RTV department at Samsung Electronics Polska, in conversation with us, calls the first buyers of 8K TVs early adopters and enthusiasts, to which he blinked the eye included you, and thus Spider's Web readers.
- These people on the one hand are calculating and checking if the standards and codecs are ready, but also when they see the 8K TV live in the Samsung Brand Store, they are drooling because they know that even YouTube is ready for this resolution, it has for this universal codec - says Stanisz, noticing that this year's phones, from Samsung and not only, can now record video in this resolution.
- The industry has learned a lot when it came to the Blu-ray format - notes my interlocutor, noting the HD DVD competing with it. Recalls that in this war of formats, there was no coordination between industry stakeholders and that Blu-ray eventually won thanks to the creation of the Blu-ray Association. So an association to unify the position of equipment producers, content and publishers. UHD Association and 8K Association are lessons from those times, which according to a representative of Samsung will significantly accelerate the transition to 8K.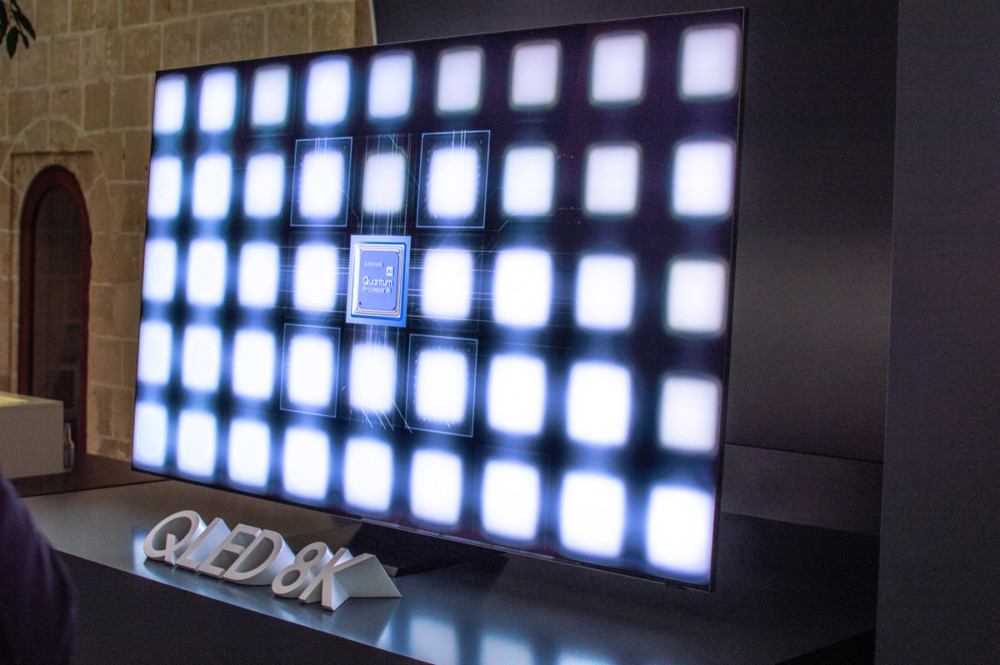 - 4K format was enough only five years to become popular. Today 90 percent televisions sold on the Polish market are 4K televisions - he notes, arguing that the agreement between stakeholders has greatly helped to popularize this format and will almost certainly help to popularize 8K - probably much faster than 4K popularization.
What about Samsung's reluctance to Dolby Vision? Unfortunately, not one TV in 2020 does not support this format. Why?
For today, the universal standard for HDR content is HDR10. All equipment supporting HDR video content from the machine supports HDR10 format. However, this one had not one, but two successors. These are Dolby Vision and HDR10 +. They are not fundamentally different from a technical point of view. However, there are big differences in the business aspect.
HDR10 + is an open format that almost anyone can use without much ado. Dolby Vision, in turn, is a proprietary and paid format - both for content creators mastering their materials in Dolby Vision, as well as for equipment manufacturers. It would seem that HDR10 + is doomed to success. It is not only open, but also Samsung - the sales leader of the TV market - is its promoter. However, this did not happen.
Probably due to the close relationship between Dolby and the film industry, the majority of content is offered in Dolby Vision. This technique was chosen by the most popular VoD service in the world - Netflix - the majority of UHD Blu-ray movies are also mastered in this format. HDR10 + can only be found in selected Prime Video productions and very few UHD Blu-ray releases.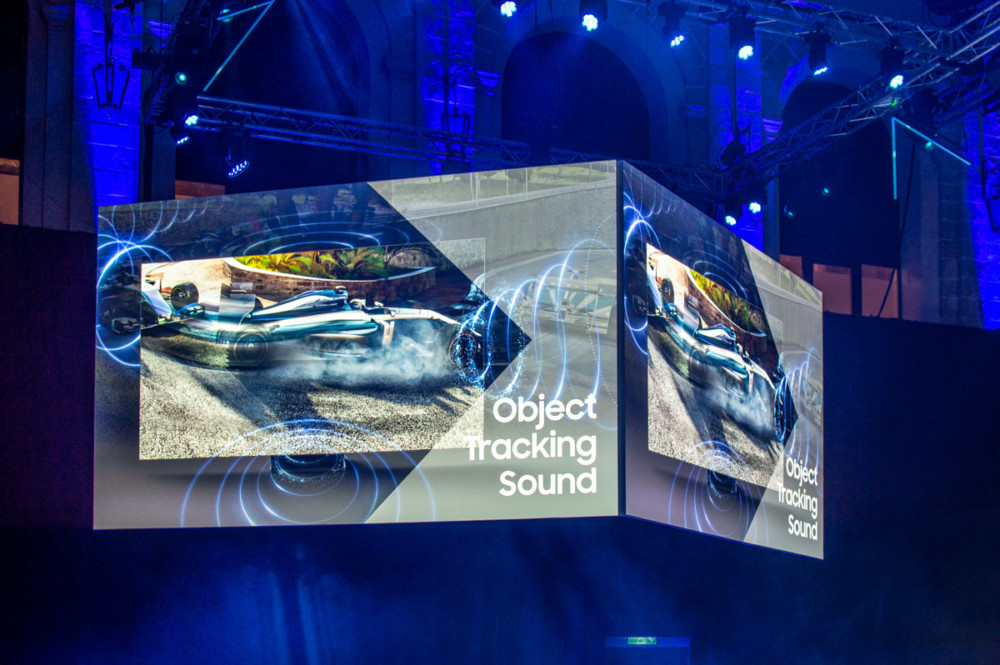 Samsung is not the only HDR10 + promoter among TV manufacturers, they also include TP Vision (owner of the Philips brand) or Panasonic. However, all these promoters finally laid down their weapons and in their new TVs introduced support for both HDR10 + and Dolby Vision. But not Samsung. Even on the latest models, content mastered in Dolby Vision will be displayed on these TVs in the older HDR10 format.
- We think HDR10 + is simply a better format - argues Mr. Stanisz in a conversation with me. Points to the above-mentioned arguments in the form of openness as well as technical advantage. - Dolby Vision has only three points on the gamma curve, which it can dynamically modify, while HDR10 + has as many as ten - he notes. He also adds that the battle for HDR10 + can definitely not be considered a lost case, raising the legitimate argument that Samsung televisions are still the most sold in the world for 13 years continuously. Will content creators really start - which seems logical - to master video in a format in which they can reach the largest number of users? It's hard to predict, time will tell.
It remains for us to wait for the price list of QLEDs and other TVs.
And of course for their tests. We can make some assumptions about the prices of QLED 4K and Crystal UHD TVs. It is difficult to expect drastic changes compared to last year's line, it should only be remembered that the signs have changed, moving one value forward. However, it is difficult to predict the Polish prices of Sero, 8K QLEDs, Serifs or new Frames due to the fact that they are completely new products.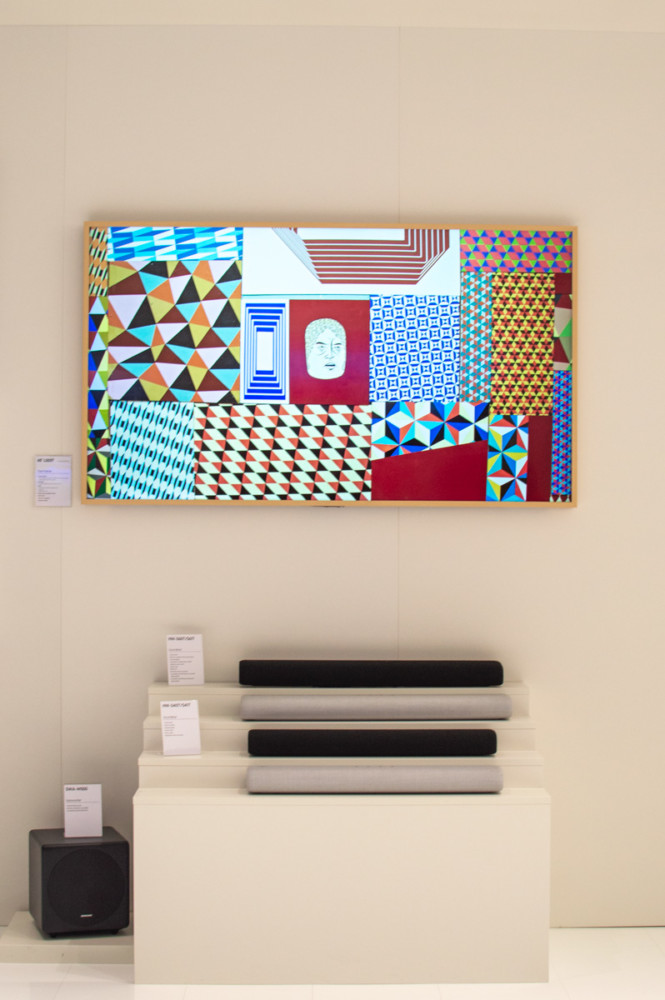 We are also curious about the quality of the devices themselves. However, we will be able to tell you about it only after closer contact with the equipment. We hope to rent the first models from Samsung in the coming weeks and we can not wait until they reach our curious hands.
Samsung presented TV sets for 2020. The offer impresses with momentum