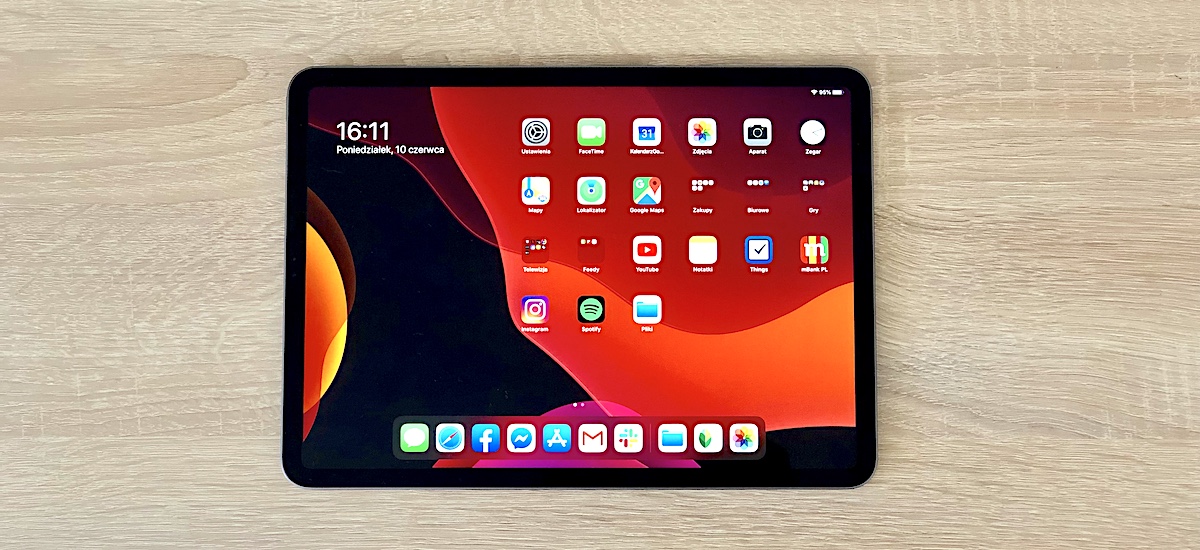 iPad Pro will be refreshed this year. Versions with a 5G modem are expected to hit the market.
iPad Pro available for current sale were presented in October 2018. Last year, rumors about the refreshed edition of Apple's tablets appeared every few weeks.
Instead of the new Pro versions, we've got three cheaper devices. In March, the new iPad mini 5th generation debuted with iPad Air . The latter was also built on the basis of the iPad Pro 10.5 from 2017, sharing with it, among others housing and display sizes. However, iPad Air uses a more modern A12 Bionic processor (against A10X in iPad Pro 10.5). iPad Pro 10.5 had more RAM (4 GB versus 3 on iPad Air).
In September, Apple unveiled another of the cheaper tablets. Here, too, a kind of recycling of the company worked, because the new-cheap 7th-generation iPad , although it has a screen size of 10.2 ", but it connects it with the iPad Pro 10.5 (and newer iPad Air) a similar housing with the same length and width, although different thickness. Thanks to this simple procedure, Apple managed to make the new iPad Air and 7th generation iPad fit accessories: first of all Smart Keyboard, working through the Smart Connector from iPads Pro 10.5, but also the Smart Cover.
Time to refresh iPad Pro.
Instead of the new iPad Pro, Apple launched 3 different tablets last year. Air was something like an intermediate state between the high-end device and the cheapest iPad 6 and 7 generation. It is not surprising that the company has not decided to debut the next flagship iPads, especially since the design of the iPad Pro 11 and 12.9 turned out to be fresh and in a sense timeless. Both tablets do not suffer from power and performance shortages.
In autumn 2020, we will probably see the new iPad Pro. DigiTimes report shows that this year the American manufacturer is expected to release devices with A14X processor with 5 nm lithography. What's more, a version with a 5G modem will be available on the market, which Qualcomm is to provide.
I am talking about Snapdragon X55 working in two groups of bands: sub-6 GHz and mmWave (up to 6 GHz and from 26 to 38 GHz respectively). In the first case we are dealing with a band that works well in suburban areas covering a larger territory. The second solution offers faster transmission, but in a smaller area.
Other rumors point to the faster arrival of new iPads. According to them, they would be presented in March. Much depends on when Qualcomm provides Apple with 5G modems.
What else is being said about the new iPad Pro? In December , reports appeared that the tablets will be equipped with mini-LED displays provided by LG Display and General Interface Solution. Similar matrices would also go to MacBooks. iPad Pro will also receive a triple camera system that allows 3D scanning.
With a very high probability, we can assume that the new iPad Pro will appear this year. The contentious issue is whether we will see them in March or maybe in the fall. I bet myself for autumn.
It's almost certain that the new iPad Pro will appear in 2020. Apple's tablets will support 5G