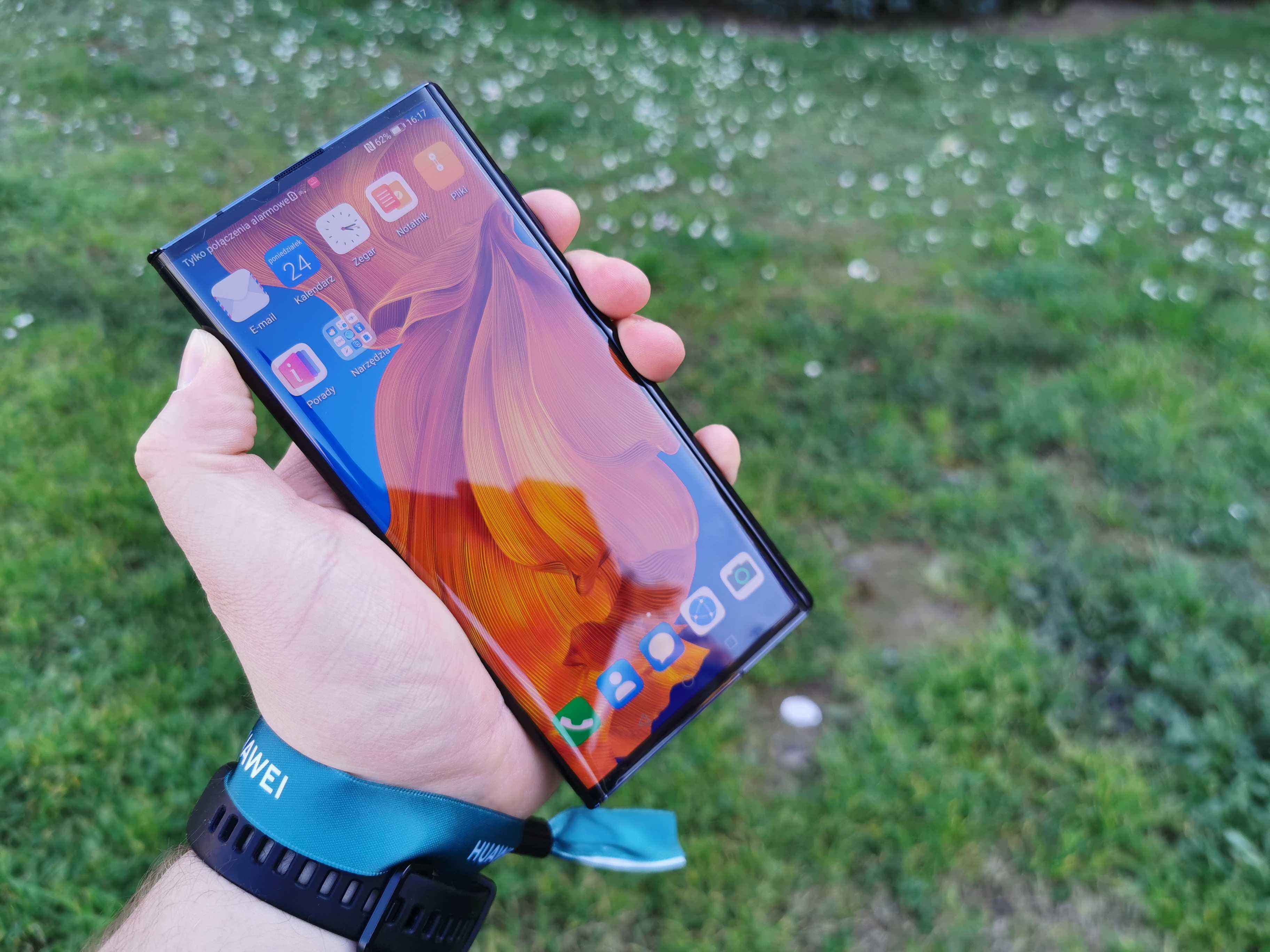 From yesterday I have the opportunity to use Huaweia Mate Xs. For now, the latest equipment from a Chinese company has made me realize how addicted I am to Google.
There will be time for the text about the folded smartphone from the Chinese, but I can already say that in terms of hardware it is the best or at least one of the best smartphones on the market. The main distinguishing feature of this model is the foldable OLED screen, thanks to which it can be easily turned into a tablet. In addition, we have the latest Kirin 990 processor, 8 GB RAM, 512 GB of space for files, two 2200 mAh batteries each, four cameras and a 5G modem.
You can't fault it here, but after a smartphone for around 11,000 PLN I would not expect any shortcomings. It is not only fast equipment, but also a technology show, a certain vision of the future and a premium class device. And yet he is far from ideal and, paradoxically, it is not Huawei's fault.
Unfortunately, Huawei Mate Xs does not have Google Play services.
Man seemed to know, but he was deluding himself. That's how I can define my approach to Huaweia's new smartphones. I knew I was addicted to Google, but I didn't know I couldn't function without it. Huawei Mate Xs made me realize that.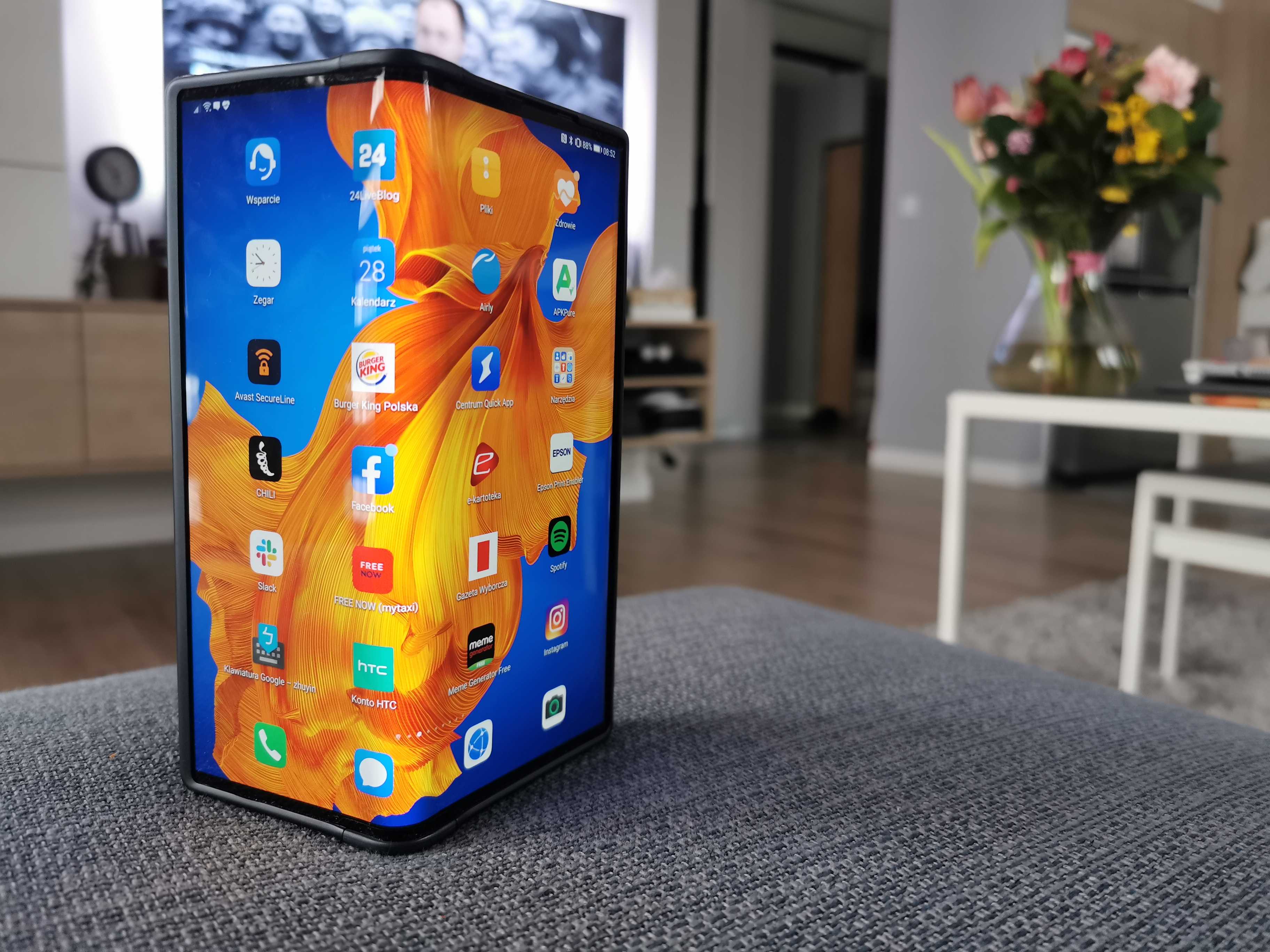 I noticed it for the first time in the first minutes of using the device. None of the configuration screens asked me to log into my Google account. Then Huawei allowed me to copy the contents of my previous smartphone, so the vast majority of applications and data have been preserved. However, all information was only on the device and did not sync with the Google cloud. My colleagues did not know, therefore, that I am entering a meeting, vacation or other event in the calendar.
Someone will say that this problem can be solved with the help of third-party applications available in the AppGallery store and ... will be right, but it will require additional configuration. I was struck harder by the lack of important multimedia functions, such as Google Photos, which contain all my photographs from the last few years, and YouTube, which is my favorite form of entertainment. Netflix won't work on Huaweia smartphones either, because it requires a Google certificate. An additional problem for me was the lack of access to YouTube Music, which I eventually replaced with Spotify. Some of these services can be used in the browser, but it is not convenient. Hence - on Huaweiu Mate Xs series or movie you practically do not watch.
This is obviously not the end of the list.
The same applies to Google Docs, in which I usually work - I even write this text in them. It looks just as bad with travel applications like Uber, Bolt and FreeNow because they work on Google maps, and most of you probably didn't even know about it. The Huawei AppGallery also lacks most banking applications, although these can be successfully transferred from your previous Huawei smartphone using the Phone Clone function.
As you can see, I can't function without Google services. Initially, their lack seemed to be quite an easy problem to overcome, but practice strongly verified the theory. In fact, the vast majority of the services I use are either owned by Google or based on its products or do not want to operate without the Google Play store. There is a Google monopoly on the Android smartphone market, until recently there was no room for any competition. Huawei also did not want to be, but was forced to do so by the US government.
The Yankees make panic moves to simply eliminate Huawei from the market or at least bring him to a vertical position. Google wants to work with Huawei, Huawei wants to work with Google, both companies want to provide their equipment and services to customers, and these customers want to use them. And although all this should work, the actions of one country meant that this is not the case. So the lack of access to my favorite services shows not only that I'm addicted to Google, but also the actions of the governments of the United States and China. Although I do not have the citizenship of any of these countries.
What is the solution to the current state of affairs?
Contrary to Google's warnings, I tried to install in an unofficial way Google Play services created for the Huawei Mate 30 Pro model - unfortunately to no avail. Probably the exact installation instructions will soon go to the network, but so far it is not, because Huawei Mate Xs is too new model. It hit the market just three days ago, so I suspect that relevant modifications to Google services will be available online within a few weeks.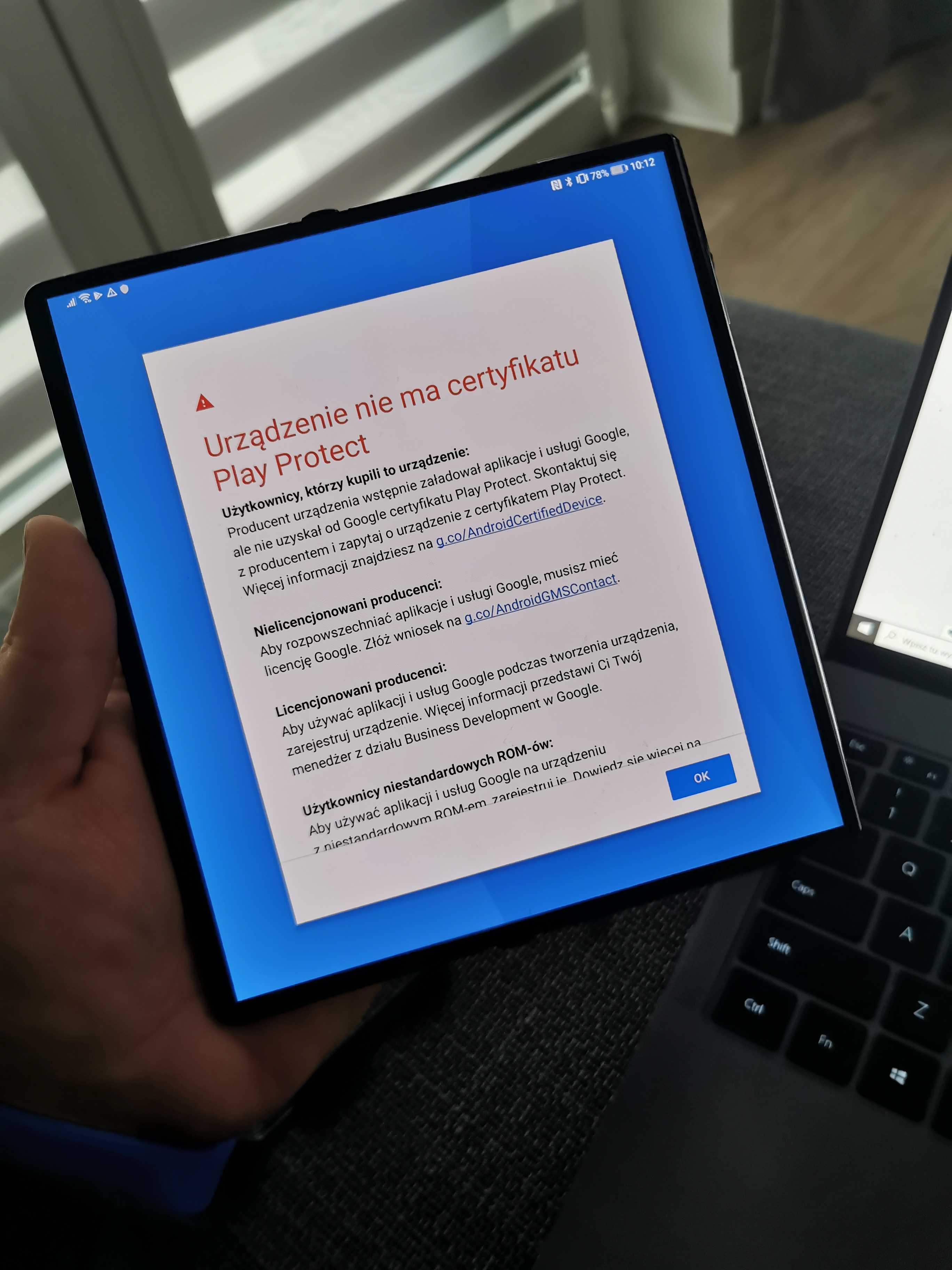 However, I believe that nobody buys a phone for two, three or eleven thousand zlotys to rummage in it. Such equipment should work here, on site, now. Not only users want it, but also Google and Huawei. The former has just asked the US government to cooperate with Huawei and he may be able to obtain permission. Finally, a similar application was previously made by Microsoft and it was accepted, which resulted in the return of Matebook laptops to store shelves.
Huawei, in turn, is constantly creating its ecosystem and it goes quite well. Of course, AppGallery still lacks many applications, but this state of affairs changes every week, and the Chinese are investing huge money in developers creating applications based on HMS (Huawei Mobile Services). This, however, does not solve one more problem: addiction of users like me to Google. If Huawei wants to be a full competition for other Android smartphone manufacturers, it should create tools that will allow you to easily transfer data (such as photos) from the Google cloud to your own and create a proprietary YouTube client.
Only then can I write with a clear conscience that buying a Huawei smartphone without Google services makes sense. And I hope that this will happen soon.
It costs PLN 11,000 and your favorite apps don't work on it. I started testing Huaweia Mate Xs