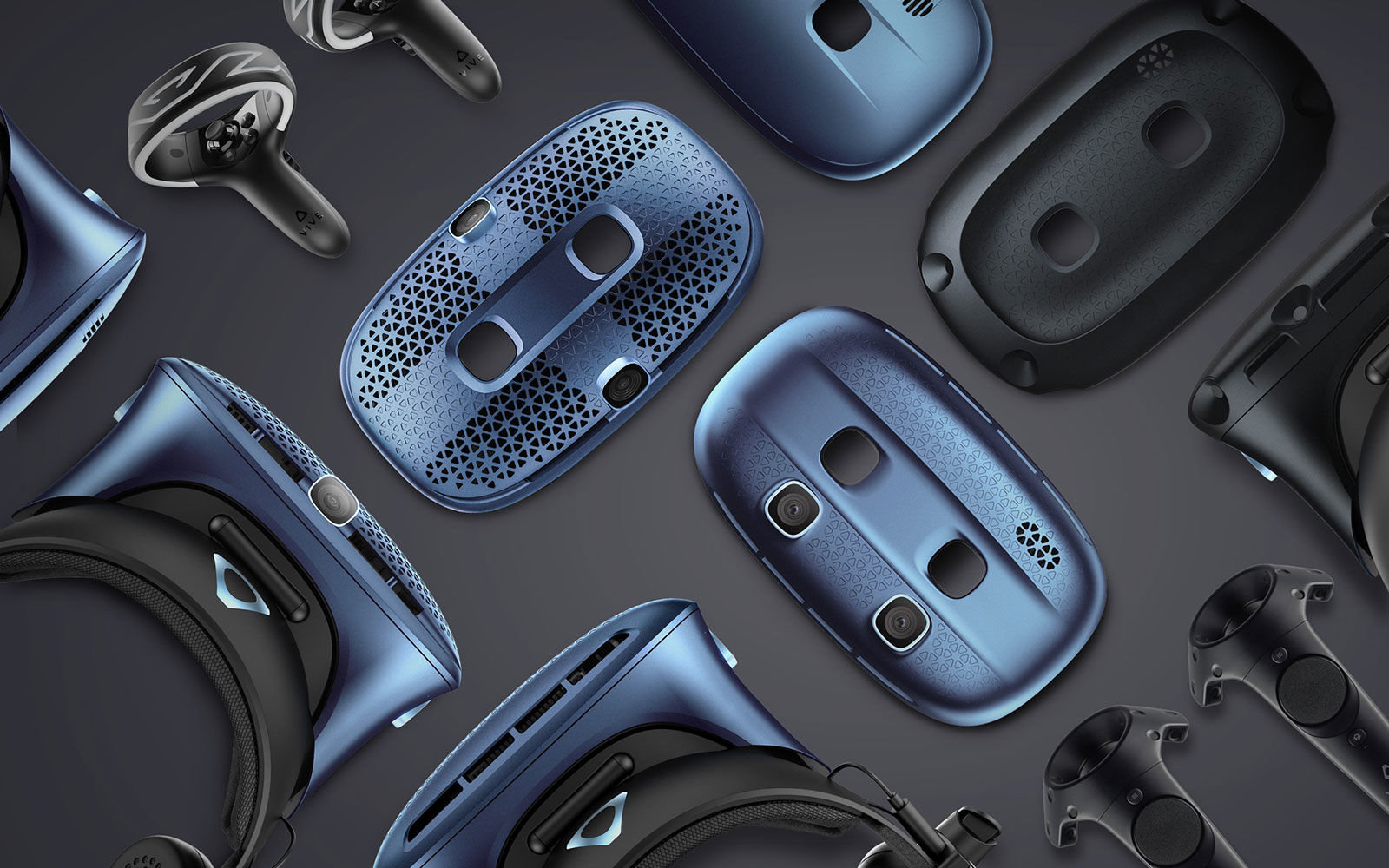 HTC is expanding its offer of virtual reality goggles. The new modular VR sets from the HTC Vive Cosmos line debut a month before the release of Half-Life: Alyx.
The new game in the Half-Life universe turned out to be unexpectedly a virtual reality production. The creators of the Steam platform announced the premiere of the series spin-off on March 23 and we have long known that the title will be compatible not only with Valve Index goggles, but also with other VR sets.
Among the producers of virtual reality goggles that fans will use to run Half-Life: Alyx, there are HTC products - the first company that developed the Steam VR platform. The company has just announced the premiere of several new sets for playing VR with a modular design.
HTC Vive Cosmos in three new scenes
HTC Vive Cosmos is a product from the premium segment. Goggles are almost twice as expensive than those of Oculus, and their manufacturer understands that this is a very high price as for entering the world of virtual reality. For this reason, from now these goggles will be sold in three versions differing in price and possibilities.
The basic model on offer will now be the HTC Vive Cosmos Play set. The goggles are equipped not with six, but four cameras to monitor the environment. Like HTC Vive Cosmos, they do not require satellites with sensors to be installed in the room. No headphones are mounted in the housing, but there should be two controllers in the set.
In addition, the more expensive HTC Vive Cosmos Elite and HTC Cosmos XR sets will be on sale.
In fact, they are not completely different products. The heart of all models is the main unit itself known from HTC Vive Cosmos. The modular design allows the goggles of this family to be upgraded to later versions via modules that can be purchased separately.
This means that all variants of this device have the same LCD screen with a resolution of 2800 by 1700 pixels. The display provides a 110-degree field of view at a refresh rate of 90 Hz. A Vive Wireless Adapter can also be attached to all pairs.
What additional modules will HTC Vive Cosmos Elite get?
HTC Vive Cosmos Play with four cameras will check in museums and in the education sector. People who want to play in VR can opt for the HTC Vive Cosmos with six cameras or HTC Vive Cosmos Elite with another disc on the goggle front, which offers support for both generations of SteamVR satellites.
The HTC Vive Cosmos Elite sales kit will feature two version 1.0 satellites. Added to this are two Vive controllers and built-in headphones. Customers who would like to expand their existing goggles from the HTC Vive Cosmos family to a higher version will be able to buy the front plate, base stations and controllers.
Added to this is the HTC Vive Cosmos XR set.
He is such a creme de la creme offer. HTC Vive Cosmos XR will allow you to experience not only virtual, but also mixed reality. The front plate in these goggles got two additional cams that capture the image of the outside world in real time and display it on the goggles screen.
We have also learned the Polish prices of two new sets. HTC Vive Cosmos Play has been valued at 2499 PLN, while for basic HTC Vive Cosmos now you have to pay 3699 PLN. The higher shelf, i.e. HTC Cosmos Elite, costs 4299 PLN. We don't know the prices of the most advanced model, i.e. HTC Vive Cosmos XR.
HTC is arming before the release of Half-Life: Alyx and presents new VR goggles from the HTC Vive Cosmos line