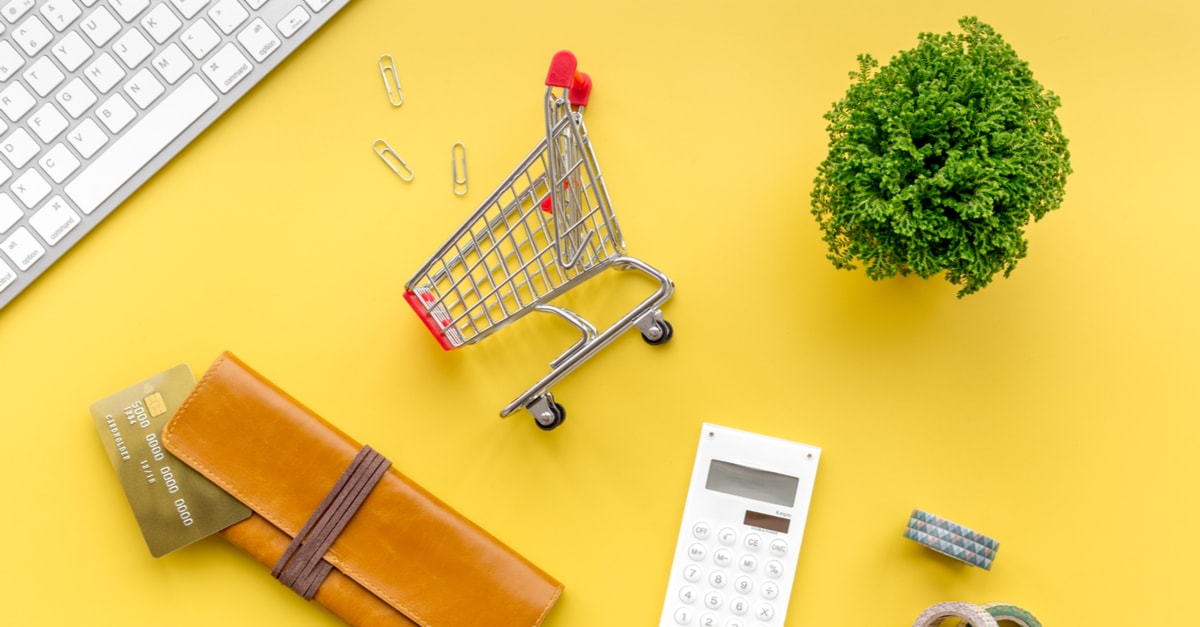 We already know that hyper-converged IT infrastructure performed by Vmware works really well in the public administration sector. Fortunately, this is not an exception to the rule, as demonstrated by successes in the commercial industry.
HCI (Hyper-convergent IT infrastructure) is a concept that we have already had the opportunity to introduce you in one of our previous materials . In sufficient simplification it can be described as a short circuit in one cooperating ecosystem. Blade servers, mass storage networks or even entire data centers - until now treated as separate entities - are one product under HCI. Centralized and provides relatively trouble-free scalability.
The basic benefits of implementing HCI should seem obvious even to people who have a vague idea of ​​IT in the company. Software centralization of various infrastructure elements not only reduces operating costs or the number of man-hours needed by IT staff to administer the company's IT resources. It also provides - or perhaps above all - the ability to easily attach new elements to them. New company applications, digital services or other important elements that increase the company's performance and attractiveness against the competition.
For today, VMware is the only company on the market to provide a software stack enabling the use of virtualization solutions present in the company and public and private cloud resources. VMware is not the only HCI company on the market - it has even strong competition. However, she rightly boasts that only with her does not need to combine solutions from different suppliers. And customers seem to see it. 22,000 are already using VMware vSAN companies around the world, including more than half of the list of the largest companies in the world "Global 2000".
These companies include those from the trade industry. Such as William Hill.
William Hill is one of the largest brands in the gambling industry. To maintain a leadership position, it needs an IT infrastructure that is secure, easy to manage, and cost-effective. And which allows its developers to create applications and put them into service very quickly. The Vmware software-defined data center (SDDC) has allowed the company to remain at the forefront of the market - it copes easily with hundreds of changes to product records during major sporting events and keeping up with over five million price changes per day.
William Hill employs over 16,000 people in eight countries, operates in bookmaker stores, factory centers, on the Internet and on mobile devices. Its online platform generates 5.2 million transactions per day. In 2017, the company recorded a net income of £ 1.7 billion and wants to grow. William Hill has to scale hundreds of applications in a few seconds that customers must work reliably and responsively every time.
The company must also control costs and maintain a high level of security. Data must be stored in appropriate locations to meet stringent compliance requirements - for example, UK gambling data can only be stored in the United Kingdom. The traditional approach of blade servers and storage arrays did not provide business flexibility. Development teams were frustrated, manual process management slowed down change management, and upscaling was very expensive.
William Hill considered HCI HPE, Cisco, Nutanix and Vmware solutions. The VMware vSAN solution turned out to be 30 percent faster to build, implement and optimize than the best competitor. Deduplication and compression were also tested, and Vmware had 1.5 times better results in its favor. Further testing in a specially created laboratory showed performance of 13.9 GB / s in 19 nodes, compared to 6 GB / s in a flash memory array.
The decision was made to migrate the existing SDN platform from Vmware NSX Data Center for vSphere to VMware NSX-T Data Center, with VMware Hyperconverged Infrastructure (HCI), supported by vSAN providing secure shared memory. About 80 percent William Hill application runs in this cloud, in Kubernetes containers or on virtual machines with VMware vSphere. About 5.5 thousand were transferred virtual machines within eight hours with limited downtime gaining a fully defined software data center (SDDC), based on NSX-T and vSAN 6.6.
NSX-T enables William Hill to launch a single network platform to support both older applications and newer cloud-based applications. It also enables container microsegmentation, in addition to their virtual machines. Instead of creating multiple deployment plans as previously required, developers can now create one plan covering all required aspects, including firewall rules and load balancing.
The project was implemented two months ahead of schedule. Currently 39 nodes have been implemented. VMware HCI supports the entire William Hill development platform and one-third of its production. vSAN worked amazingly fast: deduplication and compression rates are 240 percent.
Rent-A-Center owes HCI and vSAN faster growth.
Rent-a-Center is a rental company. It boasts revenues of $ 3 billion. and over 50% market share, which is growing rapidly. The company runs 3 thousand showrooms in the United States, Canada, Mexico and Puerto Rico, offering a variety of consumer goods, including electronics, furniture and other durable goods, as well as financial services, which are a significant source of revenue for the company. Customers, including realtors, homeowners, tenants, newlyweds and others value instant access to goods, as well as the convenience of short-term financing right away in the rental office.
To reduce the cost of managing systems in so many locations, Rent-A-Center has centralized the application to support sales points using Vmware vSphere, vSphere vRealize Suite and Vmware NSX. Working with Mobius Partners, the company converted in just 60 days. Developers can now share resources in minutes, which shortens the time to launch new features. In addition, Rent-A-Center has gained IT scalability and now provides more secure services.
The company used a decentralized architecture with its Rent-A-Center proprietary point of sale (POS) application running on local servers in individual stores, but this approach proved difficult to scale, manage and maintain, hindering flexibility and consuming IT resources that would otherwise could be applied to more strategic initiatives.
Another major challenge was to maintain a consistent level of security and compliance in various stores. Securing credit cards and other customer personal information is crucial. The same level of security should be maintained even on mobile devices. Given that Rent-A-Center maintains confidential customer information and intellectual property, data loss due to a natural disaster or human disaster can be costly.
Rent-A-Center needed a more reliable disaster recovery solution that would protect its valuable data and scale it as needed. For the adopted centralized model, virtual machines were used to support the POS system for all of its locations, and an SDDC architecture consisting of virtualization software Vmware vSphere Enterprise Plus Edition, vRealize Suite Enterprise and virtualization platform VMware NSX was implemented. In the past, resource sharing required server settings and manual configuration of firewalls and other security components. With vRealize Automation and NSX, administrative support is immediate and allows you to provide developers with the entire environment in one day, which took weeks early.
Rent-A-Center also uses Vmware vCloud Air to provide a disaster recovery backup site and rapid deployment environment. To enable the use of smartphones and tablets, Rent-A-Center decided on AirWatch from Vmware.
Coop significantly increased all its performance by improving its IT infrastructure.
Coop is Denmark's leading Coop supermarket chain. However, it has very strong competition and must fight for the customer with the lowest margins and the highest standard of service. Coop therefore had to consider all costs when looking at the performance of its infrastructure. Today, a virtual storage solution is the basis of all activities of this retailer - which has allowed to forget about system downtime, providing a smoother customer service, while reducing the costs mentioned. This has not always been the case.
Coop Denmark is the largest company in the Danish food sector with a market share of 42 percent. Has over 1.2 thousand stores in Denmark. The company decided to move from 1.5 thousand. servers for one platform. However, she encountered a rather intriguing problem. Every Thursday at 12:00 for two minutes the entire IT system went to hell. For the one hundred and tens of seconds, nothing worked and it didn't go long to find out why it was happening. It was only after a few weeks that the antivirus system on all servers downloaded a new signature definition file simultaneously, effectively clogging the entire infrastructure.
Coop realized that he could not support all of his servers on one storage system, so he had to move some of his servers to separate environments. For example, his customer loyalty program has become so overloaded that customers have to wait a long time at the checkouts, waiting for the system to accept their loyalty cards. The loyalty program services had to be transferred from a central storage system and placed in a dedicated storage system, which provided an additional cost of approximately EUR 1 billion.
To avoid further surprises, it was decided to implement the vSAN server platform. Designing vSAN for Coop's needs took only about three months. vSAN also helps Coop further standardize and maintain all servers running on a common platform. This in turn means that it reduces costs. Today, it forms the basis of every business process at Coop - from cash registers in stores, through supplying goods from warehouses to stores, to all processes in the headquarters.
Hyper-converged IT infrastructure and vSAN work well wherever they are implemented.
We're not talking here about pilot programs in startups that don't even earn yet - but about serious companies that can't afford even the slightest downtime or wasting investors' money. Because if they allow it, they will lose the market to competition.
* The text was created in cooperation with Vmware.
HCI and vSAN a hit in the commercial industry. Further implementations and further successes