Casio shared official information about its new watch: G-Squad GBD-H1000 from the iconic G-Shock line.

The gadget will appear in stores already in April and was definitely designed primarily for active users. Includes built-in GPS and five sensors: optical heart rate sensor, atmospheric pressure sensor, compass, thermometer and accelerometer.
In the case of G-Shock, however, appearance is also important. The display in the G-Squad GBD-H1000 is a high contrast LCD MIP resembling that of the G-Shock GPR-B1000 Rangeman. There are also features typical for this type of device: time synchronization with GPS, Bluetooth connection with the phone, vibrating motor for notifications, solar charger and USB charging connector.
The Casio G-Shock G-Squad GBD-H1000 is of course durable. Shockproof and withstands immersion up to 200 m.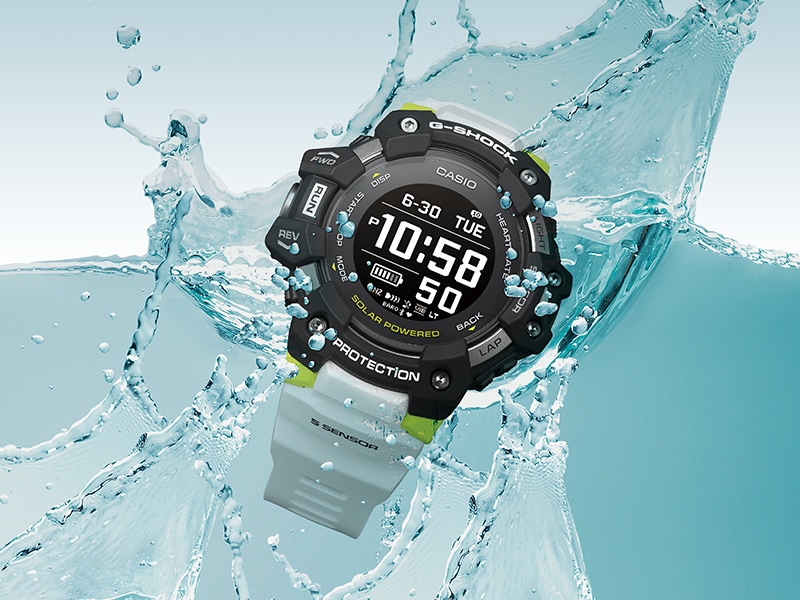 It also has numerous good training functions well-known from other devices of this type. So it will display the distance, distance and pace of our run, which it will detect automatically. It will let us know how long the training time will be, when we reach the right height during the climbing run or how we burn the right number of calories. The appearance of the watch interface can be modified.
The watch software even measures your VO2 max and transmits all measurements via Bluetooth to the mobile application. This processes information using algorithms developed by Firstbeat Technologies - a company that creates similar solutions for Garmin.
The watch in activity monitoring mode is designed to last 14 hours without charging. In sleep mode, it can withstand up to 12 months without a charger. These data apparently do not include topping up using a solar panel.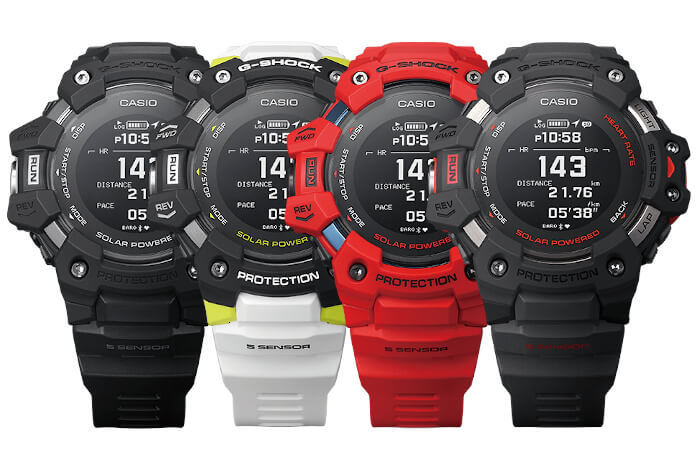 The Casio G-Shock G-Squad GBD-H1000 measures 63 x 55 x 20.4 mm and weighs 101 g. It will appear on the Japanese market on April 24 at a price of approx. 1.8 thousand. zł. The European release date and price here are not yet known. His closest competitor seems to be the Garmin Instinct we reviewed.
Casio G-Squad GBD-H1000 goes to stores. This is the first G-Shock smartwatch