9 hours of work without charging, comfortable and stable construction, and complete water resistance - that's what the Jabra Elite Active 45e headphones promise to be in theory. And how is it in practice?
Let's mind the least important - how headphones play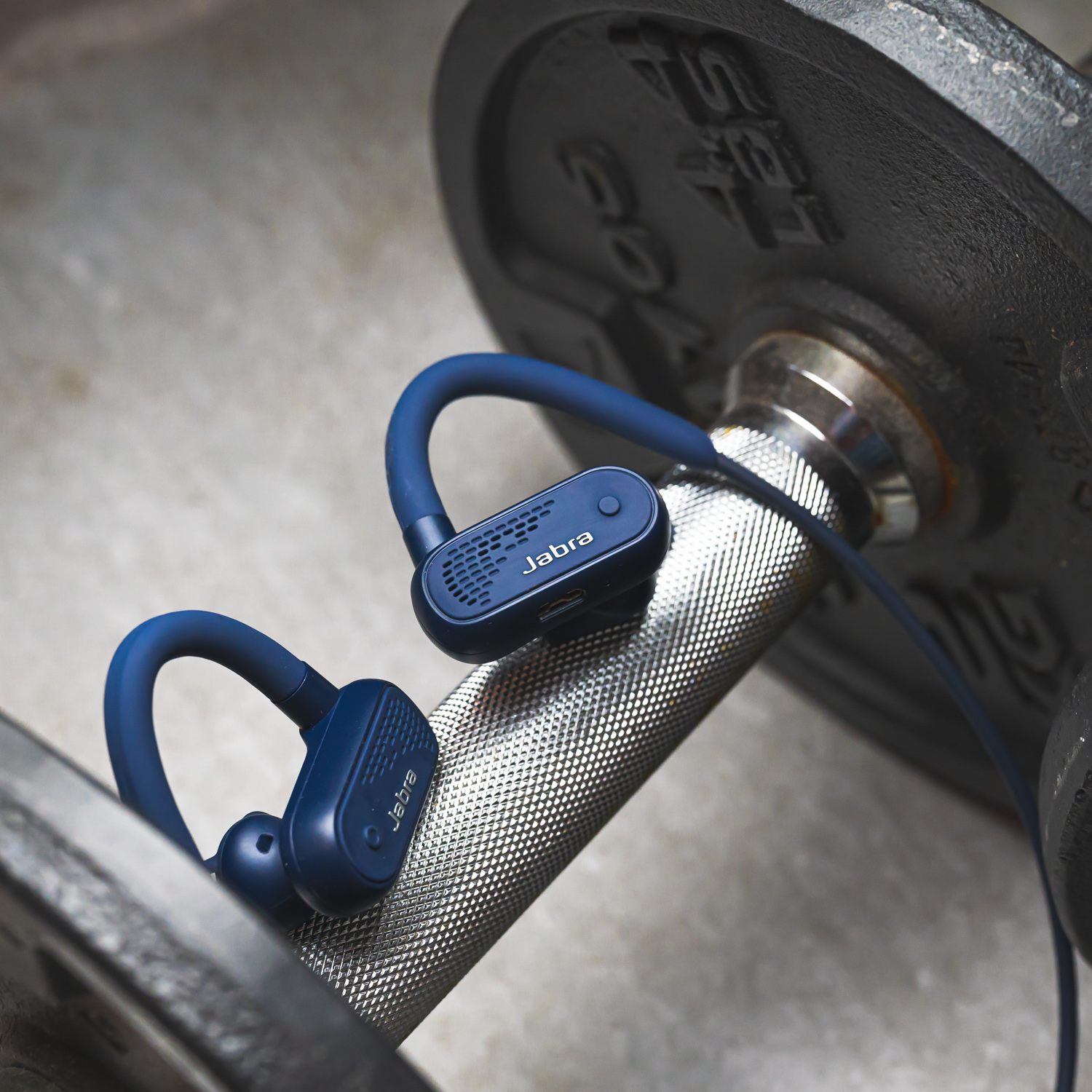 Yes, I spend long weekly hours with headphones in my ears training, and at the same time I'm not interested in how the headphones play - to some extent. After all, while running or cycling, music should be just an energetic background - I can (and would like to) have other equipment to actually enjoy the music.
But how do Jabra Elite Active 45e headphones play? To start with, two things need to be noted:
1) These headphones - like the other ones that I tested some time ago - are not typical in-ear headphones. You won't even find a set of ear pads here that would allow you to adjust the headphones to the shape of your ear. Not anymore - these are headphones that intentionally allow us a little noise from outside, so as not to accidentally fall under a bus or other tram.
2) These headphones don't even support such basics as the APTX codec. There is Bluetooth 5.0, which limits any delay (although it is minimal) and offers a really solid range (over 10 m in real conditions).
So do not expect concert sensations, wide stages or other precise separations or something similar. Jabra Elite Active 45e headphones ... well, they just play.
To be more accurate - they play loud (which is important during training, but also while listening to audiobooks during training). They also have a reasonable amount of bass and decent treble, but I can't bring myself to write about any element of the sound specification of these headphones with enthusiasm.
On the other hand - although I would like to complain, I can't write too much about the sound that comes from them, considering that they are sports and training headphones.
And now the first of the best things - convenience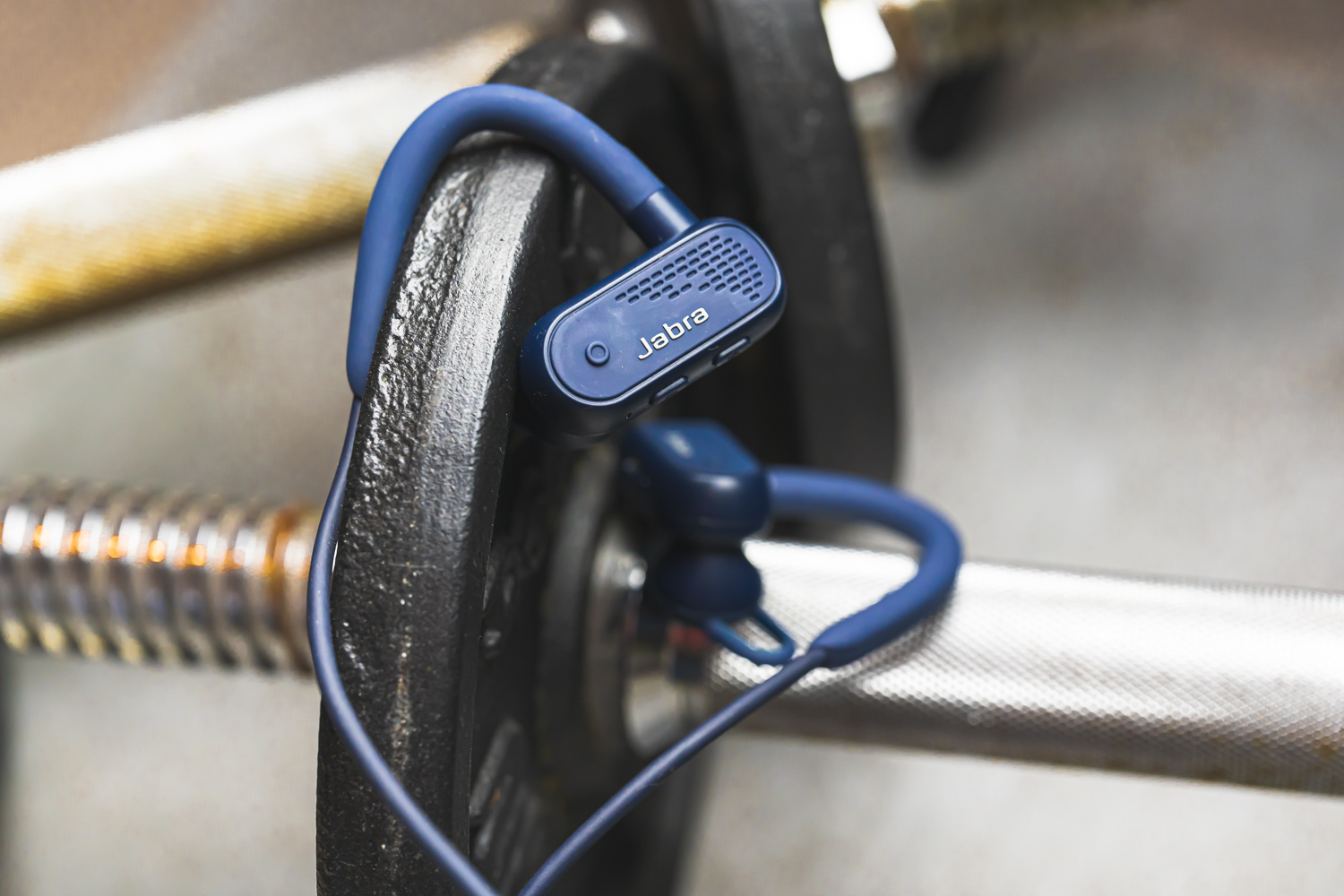 I have not been a fan of headphones connected for some time now, but I have to admit Jabra's engineers that they did a good job here when it comes to the comfort of using the headphones.
Yes, compared to e.g. Airpods or tested Plantronics, they are big, but it does not mean that they are heavy (29 g as a whole) and uncomfortable. I ran in them for hours in a row, listening to them music even during several hours of mountain running and - except for one case - I did not feel the slightest tiredness holding Elicte Active 45e in my ears.
This one case was unfortunately running in a fairly tight cap put on the head. While without it, the headphones are very gently arranged inside the ears and do not irritate, crammed with a hat become a torment after several dozen minutes. Like most headphones.
Some may also be disturbed by the rather stiff cable connecting both headphones. However, it is not overly resistant and can be squeezed under winter clothes without major problems.
In addition, there are no objections on my part. Elite Acive 45e stick brilliantly in your ears should be great even during very, very, very long trainings. In fact - I'm taking 45s with me for the next mountain run, where the second issue is at stake.
The second most important - working time on one charge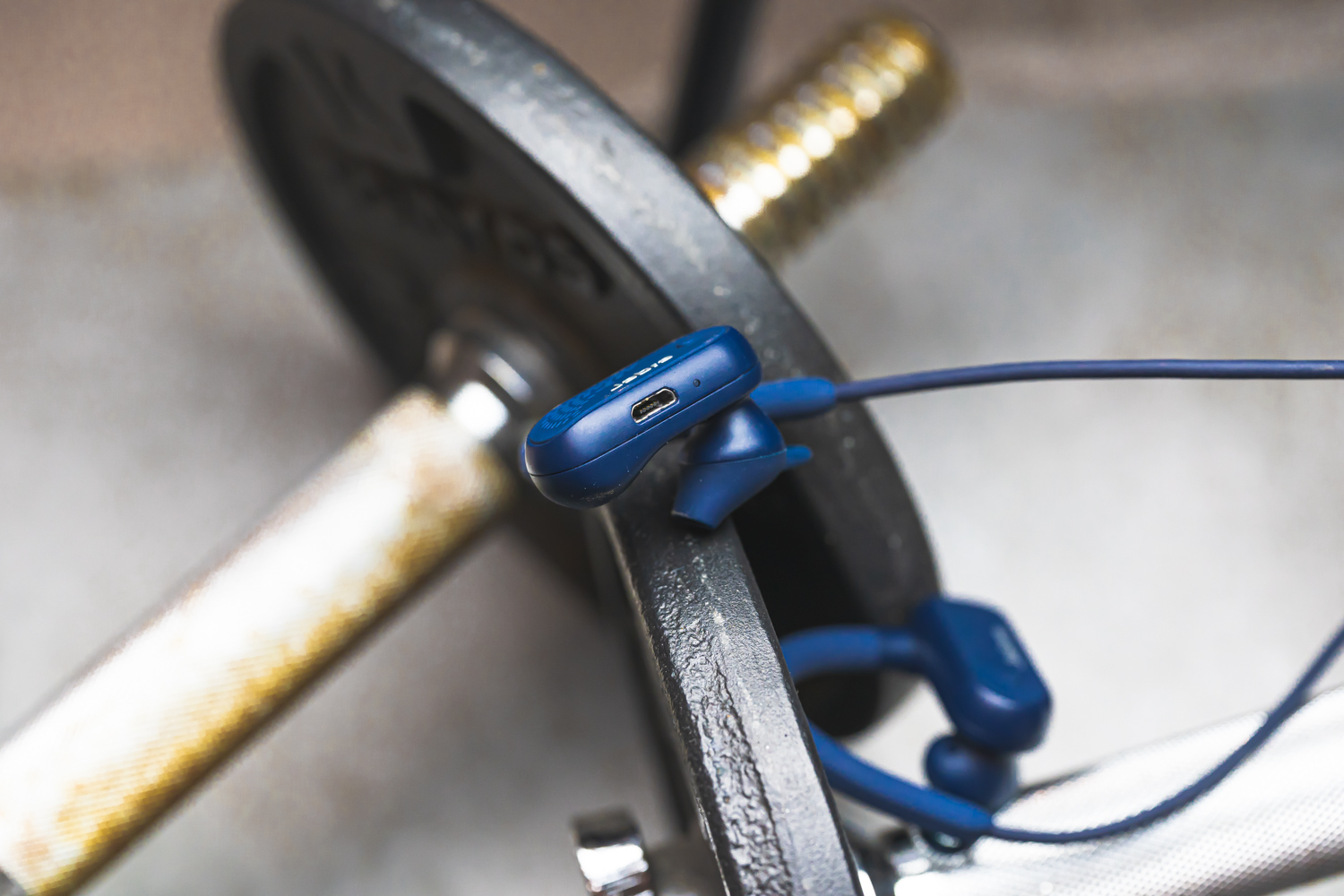 9 hours - this declared time without charging should withstand 45e. I would subtract from it about an hour (unfortunately I always listen very, very loudly) and ... we have a great result.
At the same time, it's not just the fact that you can train 8-9 hours without a break without charging the battery, but that these hours mean for some a whole week of training without having to look for a charger.
If that wasn't enough, 45e offer fast charging. Not very powerful (listening time after 15 minutes of charging), but the ground it is.
And I can only stick to one here. microUSB? In 2019? Seriously? Let's leave this nightmarish junction.
Waterproof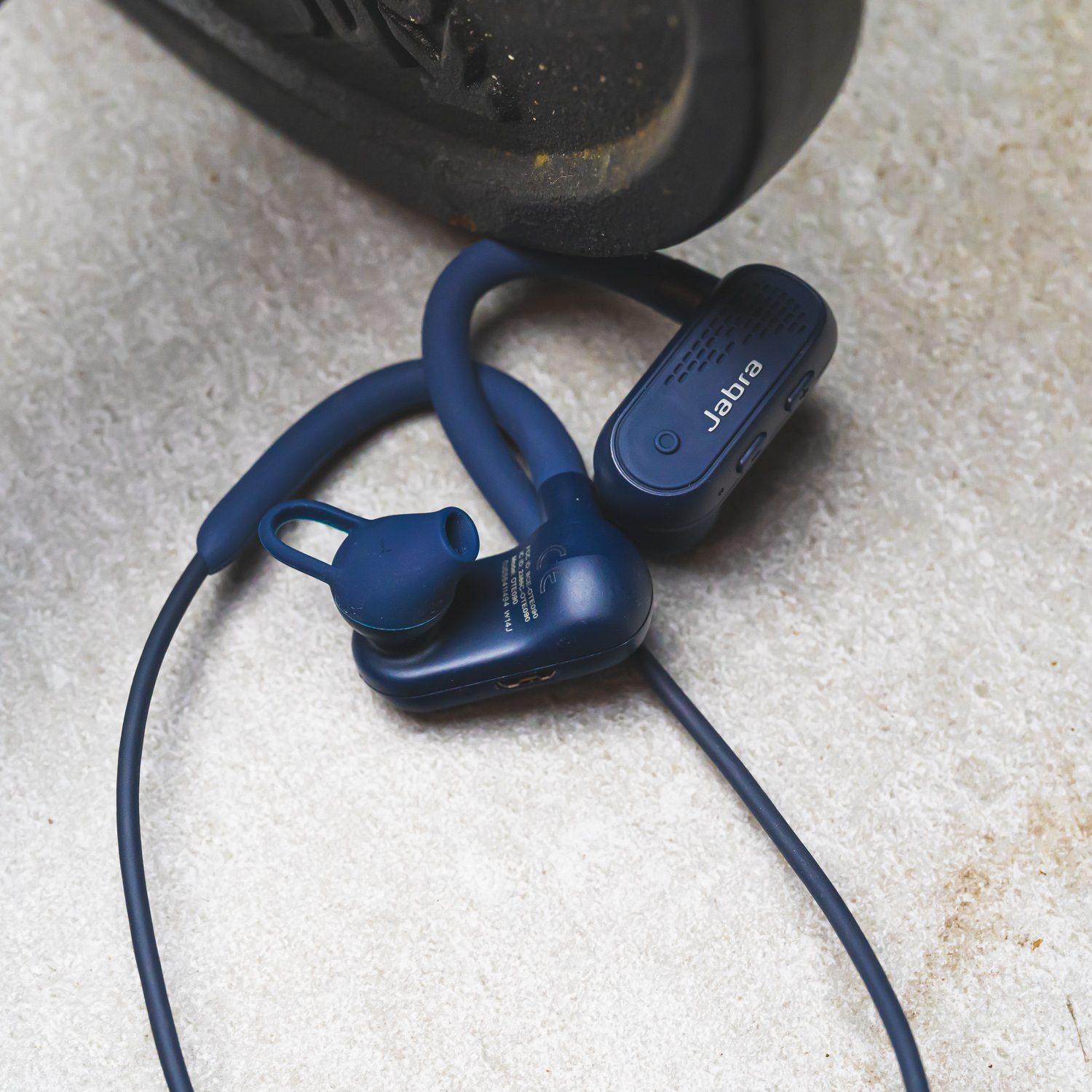 A simple matter - to consider training headphones at all, they must be waterproof. Elite Active 45e meet the IP67 standard and have a 2-year warranty on sweat and dust resistance.
I do not know if you will ever need to take advantage of this guarantee. I have been running in 45e for several months with short breaks and the headphones have already been melted in the rain, sweat and covered with urban and natural dust. And what? And nothing, They play and act exactly as they worked right out of the box.
You can hear through them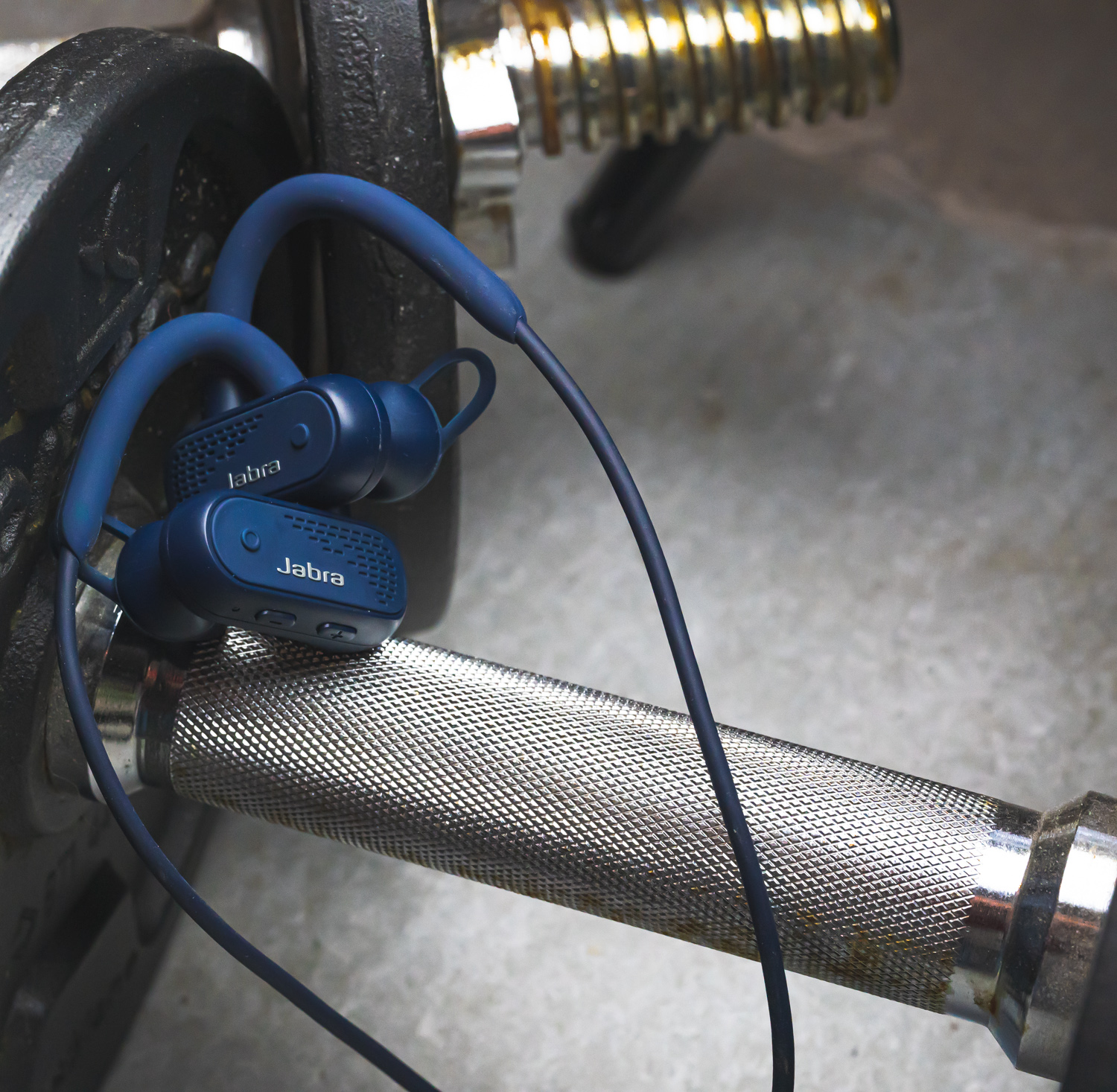 And this is the most deliberate action. The 45e headphones do not completely isolate us from the surroundings, instead allowing a bit of sound. For what? So that we can enjoy music at the same time and not hurt ourselves, completely forgetting about the world, e.g. while running (do not ride a bike in headphones, it makes no sense).
Admission of external sounds is only carried out at the structural level. There is no special software, there is no button that would activate a second microphone providing us with ambient noise. Just the ends of the headphones don't get in your ear - that's it.
However, this was done so efficiently that with proper volume management (and this does not mean setting it to the maximum) we can have a perfect balance of music and noise. During training, I hate listening to my own panting, but I would like to hear the car approaching somewhere behind me. And this can be reconciled in 45e as much as possible, although you have to remember one thing - it will always be a compromise solution.
What would I change?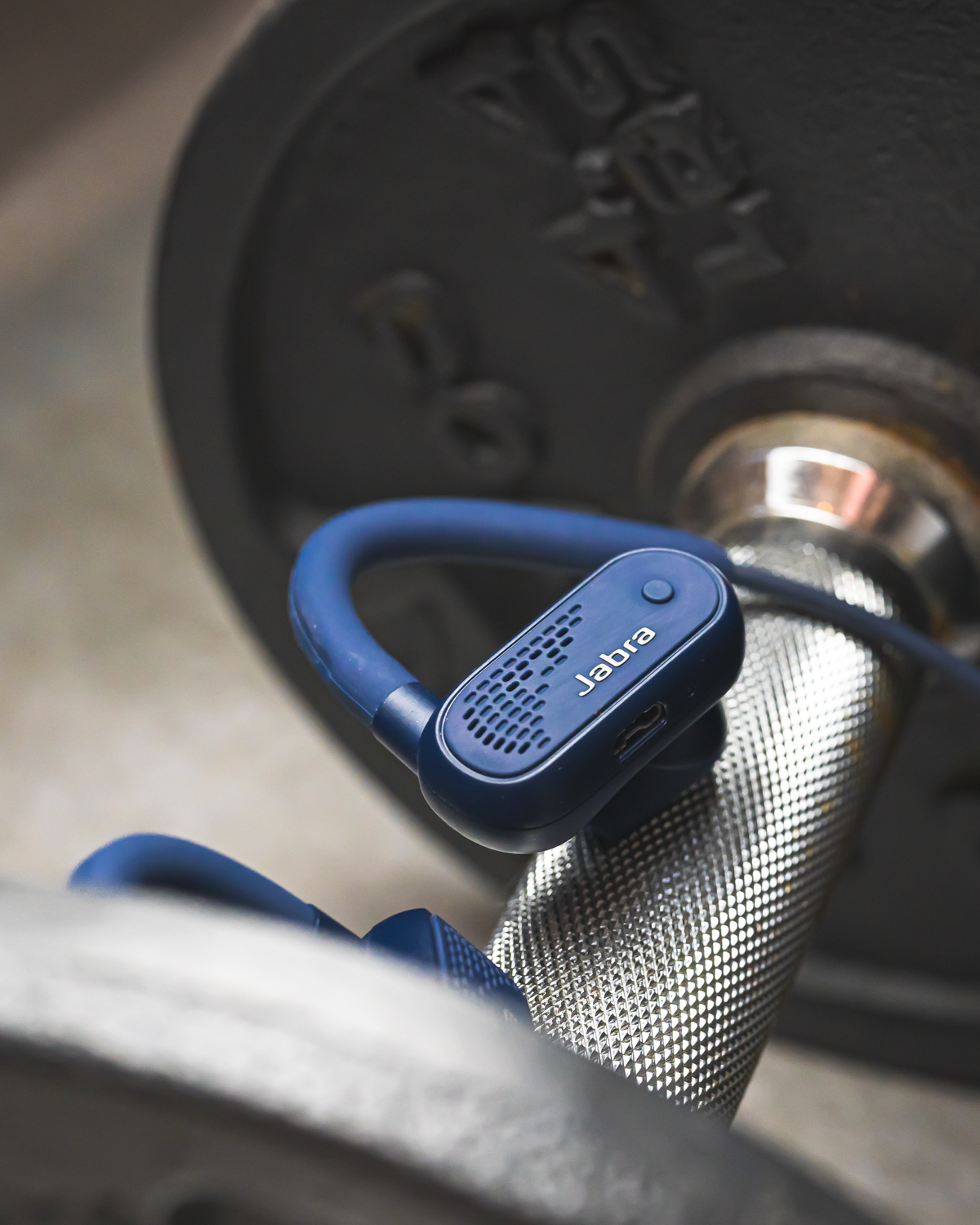 There are a few small things, although most of them casually already appeared in the text. For example, the volume control buttons could be a little larger and more convex (though they are not small anyway) to make them easier to press with gloves.
I'm not an exaggerated fan of 45e colors either. You can choose a bland blue, boring black and senseless greenish. I look with jealousy here at even the red (copper-red) varieties of Elite Active 65t.
Hey, Jabra, people with less wealthy wallets also want to go crazy!
Buy or not?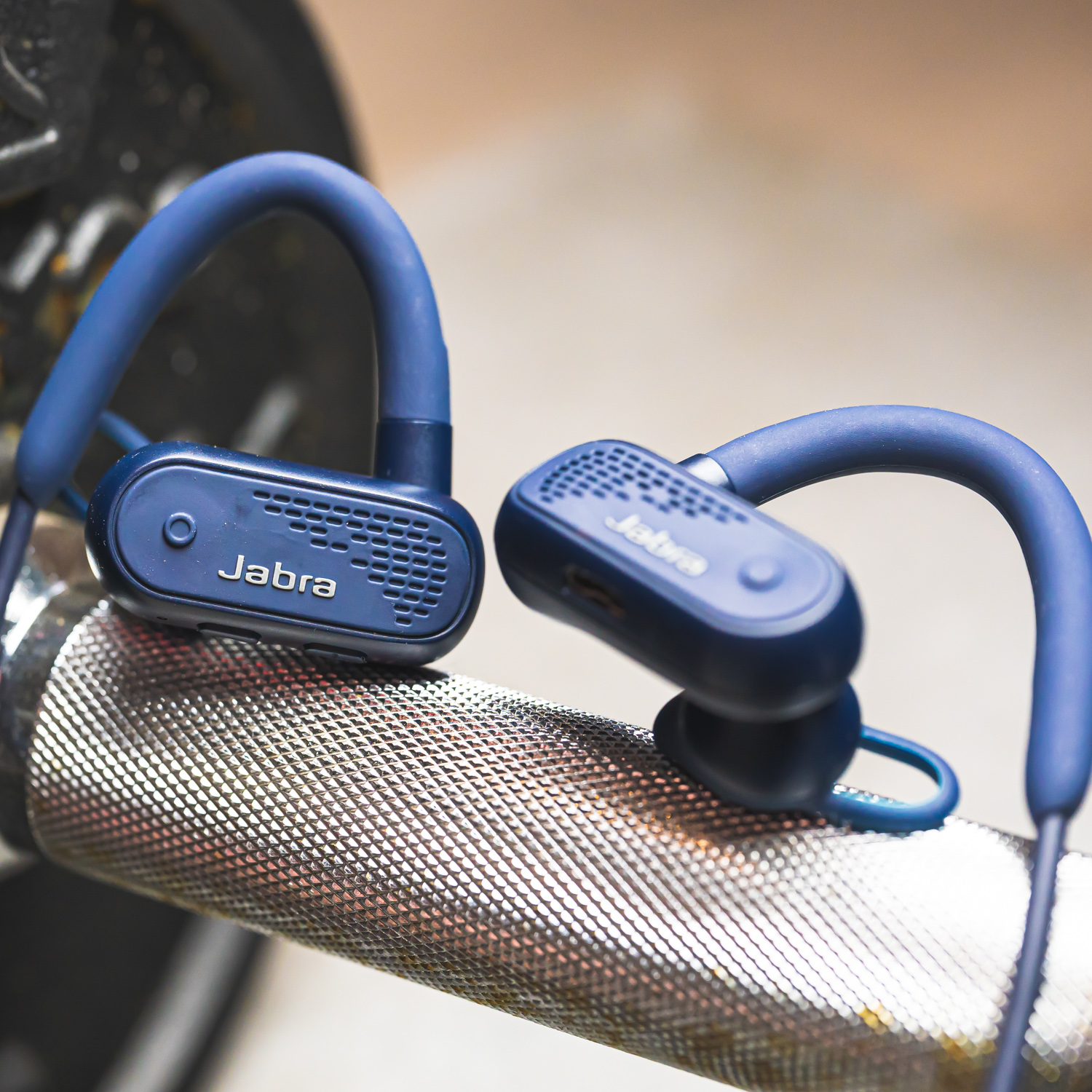 At the moment, Elite Active 45e are the cheapest (PLN 349) model from Jabra's offer and ... apart from their conductivity and shorter working time than Elite Sport and Elite Sport Active 65t (respectively 13.5 and 15 hours), I see no reason to anyone would regret choosing the wallet-friendly option.
Yes, 45e won't blow our brains with sound quality. It will not withstand a 12-hour run and there is no cool charging case, and during the workout after the nape of the neck we may break the cord.
But on the other hand, I can't find an argument to stop someone from buying when it comes to rational reasons. 45e are extremely comfortable, they hold the ears sensational, play loud, let in a proper amount of noise from outside, have a very good battery and do not cause any problems during use.
Is it all for PLN 350? I would definitely not regret such a purchase.
To run, ready ... music! Jabra Elite Active 45e - review