To have all the music in the world, 20 PLN / month is enough. To have a video, you have to spend over PLN 300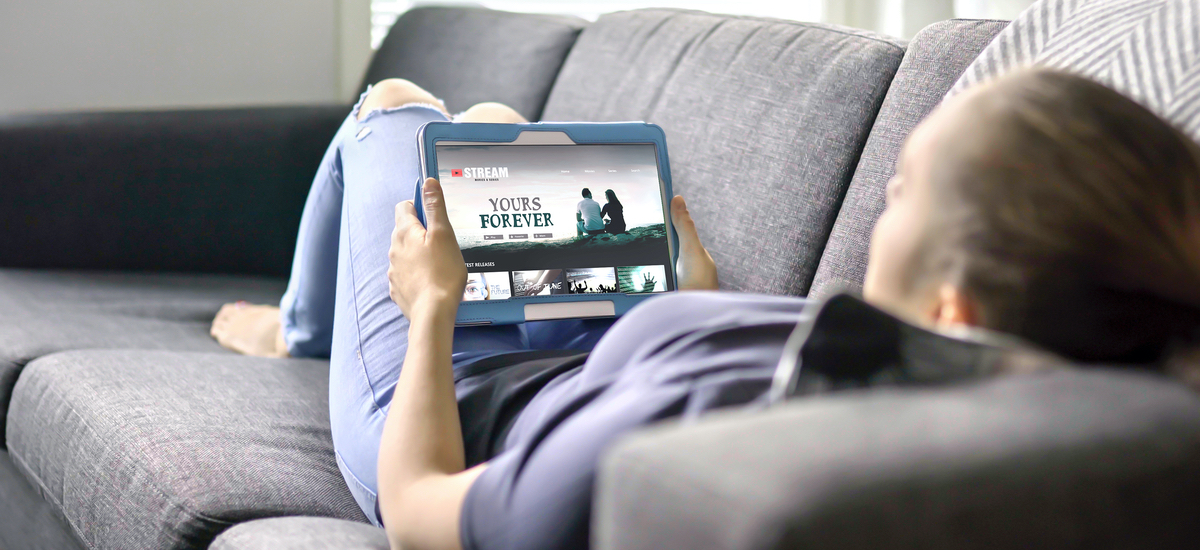 In the case of music services, streaming has proved to be a godsend for consumers. One relatively cheap subscription gives us access to almost all world music. However, for video services, streaming is a cancer. Metastatic.
I used Deezer, switched to Spotify, and finally landed on Apple Music. I pay every month as much as a new CD costs, and in return I get all new and worn discs. Well, not all, but in both Spotify and Apple Music - that is, in the leaders of the industry - there is almost all the world's music. Deficiencies are small and imperceptible to most users.
Meanwhile, the video industry is starting to get crowded. Customers were surrounded by a crowd of companies that snatched their wallets from them, from which they draw PLN 30 each and transfer the portfolio to a competitor. They will nibble us anyway.
Already today some pay even PLN 52 for Netflix, PLN 25 for HBO GO (I count at the new rate), EUR 6, or about PLN 25 for Amazon Prime Video. The counting does not end here. There is also player.pl, which costs from 10 to 80 PLN per month, depending on the package resources. And Ipla, where we can leave from 15 to (I think) 90 PLN every month. There are so many packages that it is difficult to count, compare and add up.
It's still not over. There is also VOD.pl, which is the most popular website with video streaming in Poland. It is even more popular than Netflix. There is no subscription in VOD.pl, and you pay from art. There are movies and series of PLN 5 each, PLN 10 each, but there are PLN 13 and more. It is enough to watch something once a week for the sum to come close to the subscription for HBO GO or Netflix.
I would forget about YouTube Premium. Another PLN 24 per person or PLN 36 for the whole family.
I know I'm repeating myself, but ... it doesn't stop there. Apple TV + will soon enter Poland and introduce several original series. I'm tempted to try them out, but you have to remember that after a one-month trial period you will have to pay PLN 25 a month.
And then this Disney +. Again, a lot of exclusive content, and a subscription in Poland around 25 PLN per month.
To sum up, I pay PLN 30 a month for Apple Music and the whole family can use it.
For similar convenience of access to video content you have to pay 270 PLN per month. And counting economically. If we buy everything we can, then three stacks will burst. Nightmare a lot.
Of course you don't have to buy everything.
Of course you can live without YouTube Premium.
Sure, there's not enough time to see everything we've paid for.
However, with video content it is a little worse than with music. You haven't watched "Game of Thrones", for months you didn't know what friends were talking about while drinking beer and why they call you "ignorant - the first of this name". You haven't refreshed your "Friends", you don't know what lobsters are all about. You haven't watched Stranger Things, you don't know what's going on with clothes that hang in the Pull and Bear store.
TV series are a significant element of pop culture. Their subject matter immediately seeps into the real world.
Being up to date is a requirement to move freely in many discussions, make new friends and keep old.
Hence the pressure to be on time. Watch TV series when the world and our friends live with them. It's nicer and happier when everyone at the table or company Slack understand jokes and references that fall apart one after another.
Recently, the head of Disney said that he is not afraid of competition in video streaming and its prices. Bob Iger said Disney has a unique service that will defend itself. Good for Disney. Bad for us, because the unique service means unique content, i.e. exclusive materials only available from Disney. Simply put, this will be another subscription.
It is a pity that no one asked consumers if they are afraid of the start of Disney + and Apple TV +. For example, I'm afraid.
I am afraid that you will have to pay much more for all these streams than it is worth.
I'm afraid that my friends will start watching something on Apple TV +, they will constantly talk about it and I will feel that something good is running out of my nose. I will break and pay another subscription.
For the same reason I'm afraid of Disney and all new subscription creations.
Recently I was hoping that I pay about PLN 160 a month for various subscriptions of this type . The calculations are no longer valid because I ended up with the free YouTube Premium period and started paying. A moment later a brilliant platform with Apple Arcade games appeared and thus came the next monthly subscription.
Already today I am terrified by what the subscription market looks like. And what will be in the quarter? What year What in five years?
Surely we - consumers - will have to develop the habit of regularly checking what we pay for every month and once every quarter or every six months we will have to sit down, make a list and decide what we remove from it.
To have all the music in the world, 20 PLN / month is enough. To have a video, you have to spend over PLN 300