I have been dreaming of my own automatic curler since the first use. Teesa Dream Curls x600 - review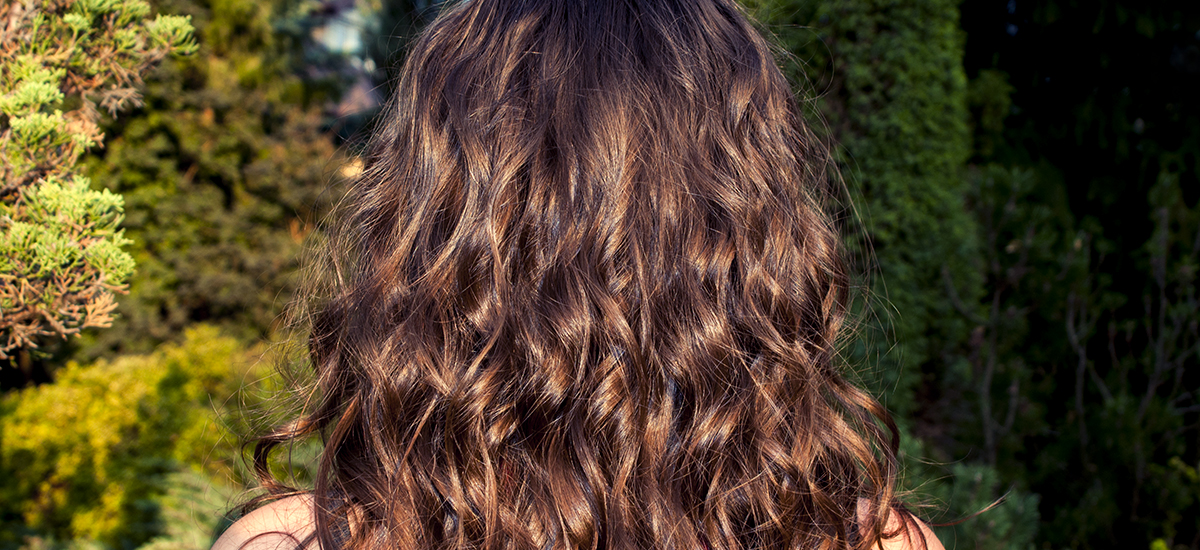 Teesa Dream Curls x600 is an automatic curling iron for all those who care above all about a safe and easy to use device.
Like any girl with straight hair like wires, I have always looked with envy at my friends who were endowed with fate storms. I also wanted to have mischievous curls on my head, refined curves or at least romantic waves. It wasn't until I got older, reconciled with fate, that I took matters into my own hands and bought a simple curler with a clip. I don't use it often, because I just don't like the process of making curls. Therefore, when the opportunity appeared to test the Dream Curls x600 automatic curler from the Polish company Tessa, I did not hesitate long. After all, she has to do everything for me.
I have to admit that I did not expect that curling can be so simple.
Teesa Dream Curls x600 looks at least intriguing
Let's start with what immediately catches the eye. Dream Curl x600 looks characteristic. I like her unusual shape very much, but I'm sure there are people who are reluctant to see her because they prefer more traditional (read boring) shapes. The colors should not arouse controversy - shiny black with copper decorations gives it an elegant style and is quite universal.
The curling iron has a very long cable (2.8 m). If I had such a fantasy, in my excessively spacious apartment I could plug in the bathroom and the hair be curled in the salon. And although I do not suspect that you want to wander with your equipment around the house, such a long cable is valuable, if during filming you want to sit on the bathtub or in front of the mirror with no outlet.
If you have not used the automatic curler before, then this is the first time quite scary. It took me about 20 minutes to break down to press the button to turn the hair on the roller. In the meantime, I went through several stages of panic caused by the vision of my device pulling out my hair and patches of skin. Since this review did not start with a steak of vulgar names, you guess I don't have to wear a wig since testing.
The Dream Curls x600 curling iron is convenient and easy to use
After breaking the original fear of the curling iron it is downhill. Automatic curling is very convenient, safe and can be learned very quickly. Because the shaft has been covered with titanium, it heats up evenly, so that the turn is even along the entire length. The Dream Curls x600 model has 9 temperature settings to choose from - from 150 degrees Celsius to 230 and 4 setting times (8 s / 10 s / 12 s and 14 s). Thanks to temperature control, people with slightly weaker hair are not forced to torture their locks with unnecessary heat, and thanks to the setting of the curling time, we can adjust the curl elasticity we want to achieve. Depending on our fantasy, we can choose hair curling left, right or alternating (automatic mode).
Among other things, thanks to this, it is much easier to make identical-looking curls on an automatic curler. The entire lock is evenly curled and has no traces of the clip holding the hair, because it is simply not in the device. Although the manufacturer informs in the instructions about what a curl should look like after choosing the appropriate settings, the final effect and its durability will also depend on how our hair is susceptible (or resistant) to styling.
After choosing the version of very elastic curls I could cosplay the aging Heidi (in the Shirley Temple version). Loose curls and waves also look nice, but quite narrow. Since there is only one roller built into the device and it cannot be replaced with a larger one, it is impossible to make large thick curls or waves on it, which I can not hide, for me it is quite a significant disadvantage. The titanium coated roller is simply too small for this.
Most importantly, this device is very secure
Curling curls is easy. You need to catch a lock of the right size, open the chamber, close it, and the magic itself happens. To separate the hair into strands, we can use a special accessory added to the set. It's a light black piece of plastic with a fork on both sides. On the one hand there is a recess for hair from 60 cm to 30 cm, on the other for shorter hair. Depending on the length of our strands, we catch them with one of two sides of a clever accessory. Thanks to this, we can see how thick the bands should be inserted into the device. It's a good solution for beginners and after a few times we will stop using it.
The curling iron is light enough that you can style the whole head before our hands start to hurt (although I had to change them halfway). If we put a thick lock of hair into the chamber, the curler will detect it and won't want to wind it. It's a good protection that saves us some unnecessary nerves.
What is even more important, you can't hurt yourself with a curler. Because the roller that heats up is almost fully built in, you cannot burn it with your fingers or the scalp. There is also no fear that we will heat the hair too long, the curling iron clearly indicates with a double beep when the lock can be removed from the chamber.
However, it was not without its problems
Unfortunately, my copy of the curling iron did not always work perfectly. While testing the equipment, I had to restart it twice. Although I admit without beating that I troubled the case at least once, trying to put too much a lock of hair into the chamber. However, I think that for this reason the curling iron should not get stuck. In both cases, I was scared that I accidentally broke the equipment, because the description of what was happening did not match any of the instructions. Fortunately, after turning the curler off and on again, everything still worked well. So these problems turned out to be absolutely harmless, but I got a bit nervous.
Dream Curls x600 is above all a good choice for the first curler for people who are not masters of curling hair and do not have the ambition to become them. If you care above all about making your hairstyle as simple as possible and at the same time completely safe, I would definitely consider this choice.
Minuses:
I had to restart it twice.
Because the strands are quite small, it takes quite a long time.
There are no replaceable pads that better regulate the thickness of the curls.
Pros:
Very easy to use.
You can't burn yourself with it.
Great for beginners.
Heats up quickly.
The manufacturer adds an accessory to separate strands.
I have dreamed of my own automatic curler since the first use. Teesa Dream Curls x600 - review