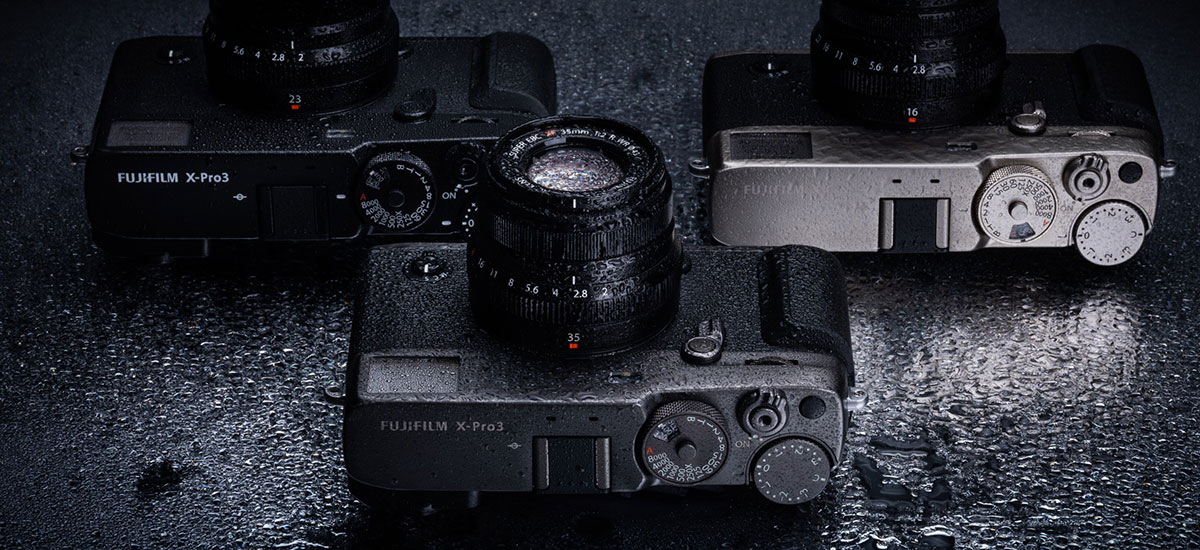 Fujifilm X-Pro 3 is presented as a camera that is the essence of pure photography. When I hear about the return to the roots of photography, I immediately think of a digital Leica without a display. The new mirrorless device does not go so far, but it is indeed a unique camera for modern times and refers to old solutions.

Hidden display, innovative viewfinder
Display mounting is an unusual solution. The main screen with a resolution of 1.62 million points is hidden by default and can be tilted up to 180 degrees down. Without it, only the smaller, square 1.28-inch color LCD screen is visible, protected by reinforced glass.
The screen works regardless of whether the camera is on or off. In classic mode, the display shows photosensitive film simulation mode, white balance, and other image settings related to photosensitive cameras. Standard mode displays basic parameters such as shutter speed, ISO sensitivity, number of exposures remaining, and other shooting settings.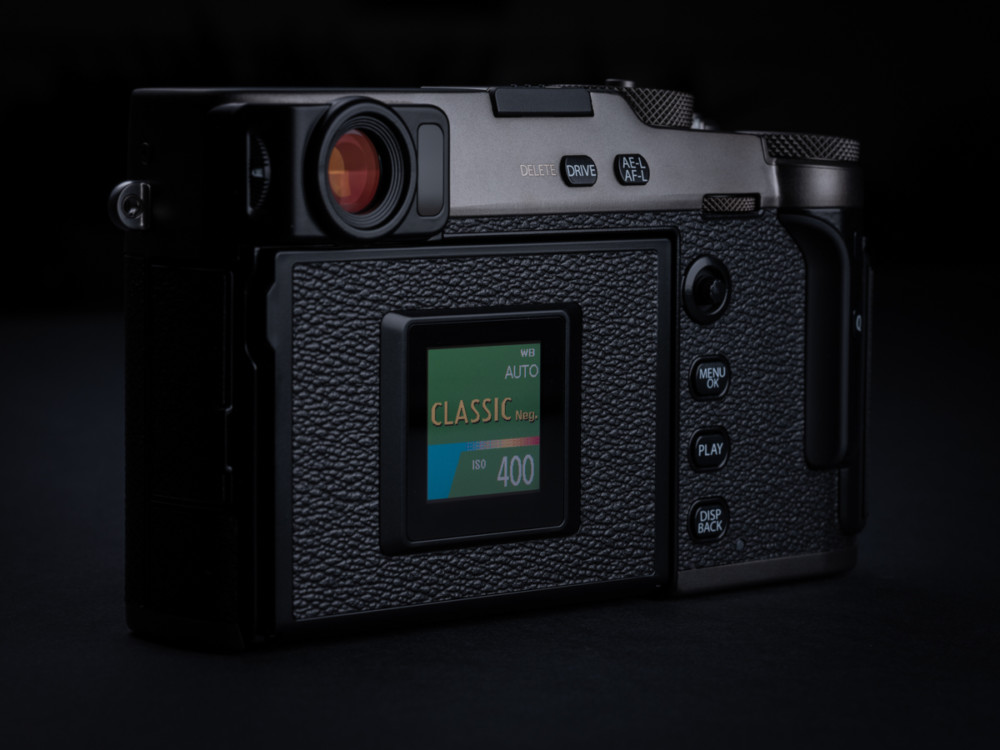 An interesting and innovative solution is the hybrid viewfinder used in the X-Pro 3. It is the only viewfinder that allows you to look in three different ways. Photographers can switch between the optical viewfinder, which ensures a constant preview of the scene without any delay, and the electronic one, allowing you to check the exposure during shooting.
For this we have an interesting "electronic rangefinder" mode. The optical viewfinder displays a small window of the electronic viewfinder, which allows you to check the electronic settings. This small window is intended to increase the usability of the optical viewfinder: display live image, zoom in on the AF point and take the picture.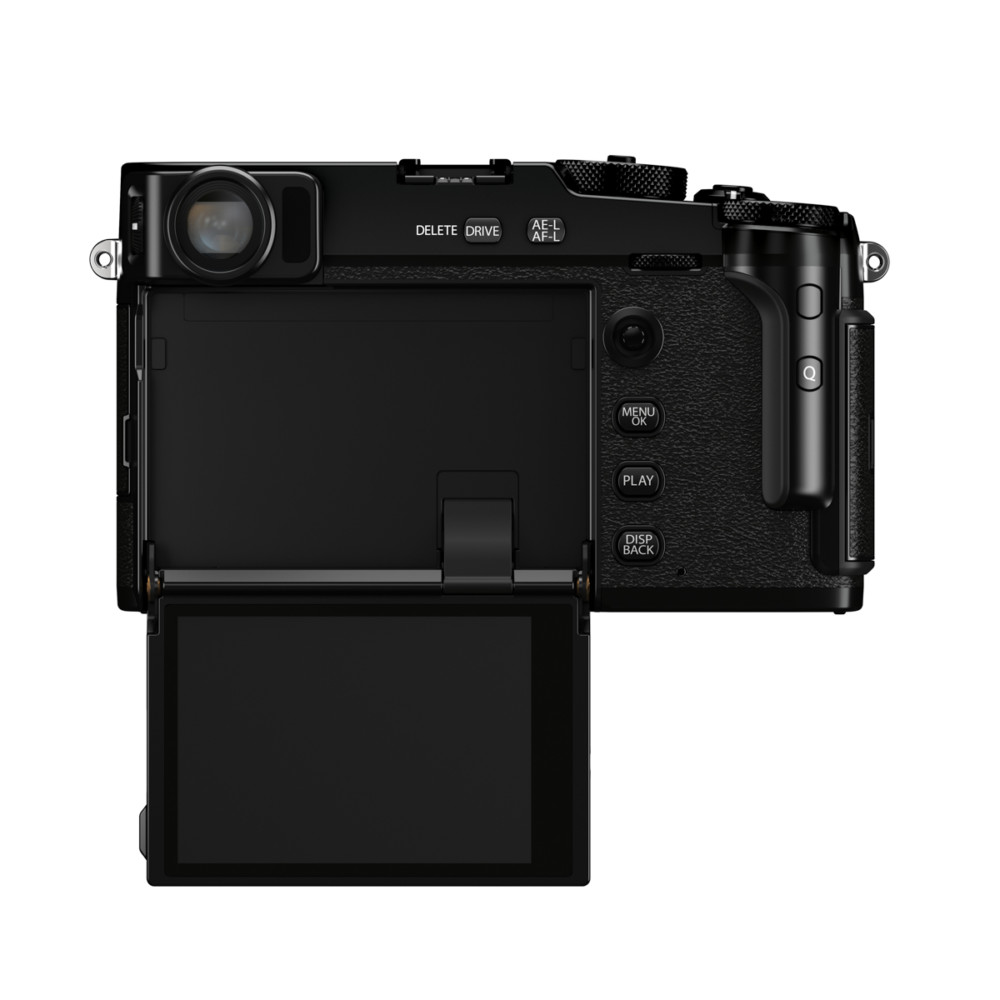 The new "advanced hybrid viewfinder" uses an organic EL panel, giving a resolution of 3.69 million points. The viewfinder is to be distinguished by high luminance and advanced color reproduction. All this means that Fujifilm X-Pro 3 can have one of the most interesting visors on the market.
One of the most resistant bodies
Fujifilm X-Pro3 has a body made largely of titanium, which is distinguished by an extremely high strength-to-weight ratio. The camera will be available in two color variations with an additional Duratect surface strengthening film for durability and good finish. The camera has 70 seals to protect the body against dust and moisture.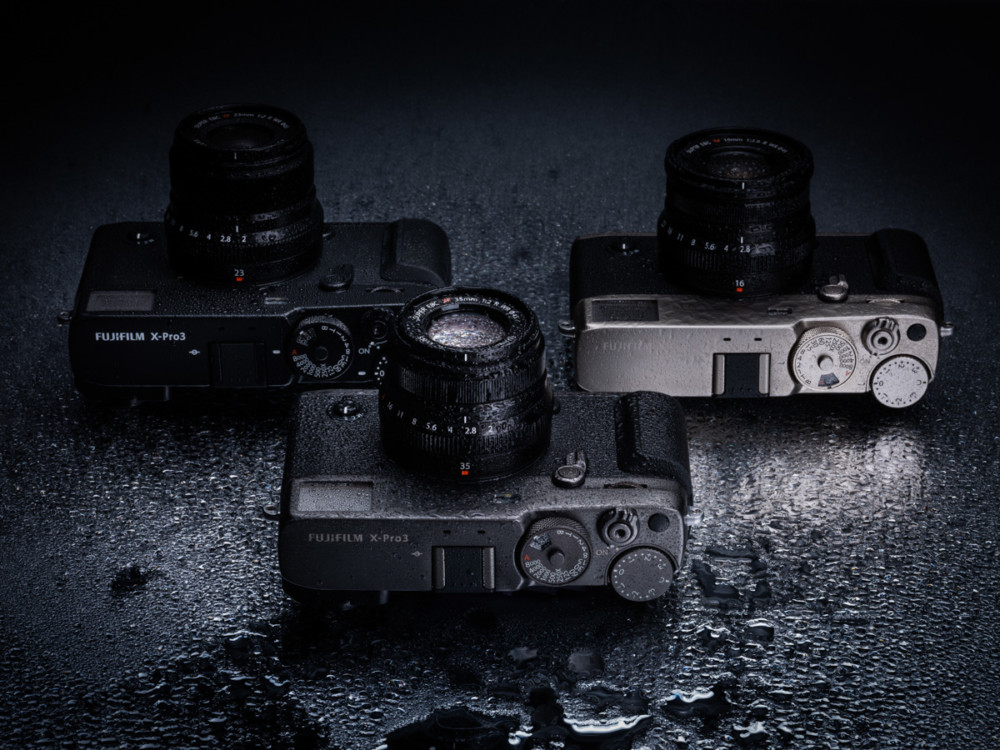 Fujifilm representatives emphasize that titanium is a very difficult metal to shape and use. In addition, it holds the heat well, instead of giving it away, which naturally does not favor e.g. matrixes inside. However, it has a lot of advantages.
It is more durable and definitely lighter than other metal alloys. As a result, the X-Pro 3 body is to be up to 10 times more resistant to scratches than steel. Its hardness is to be almost at the level of sapphire.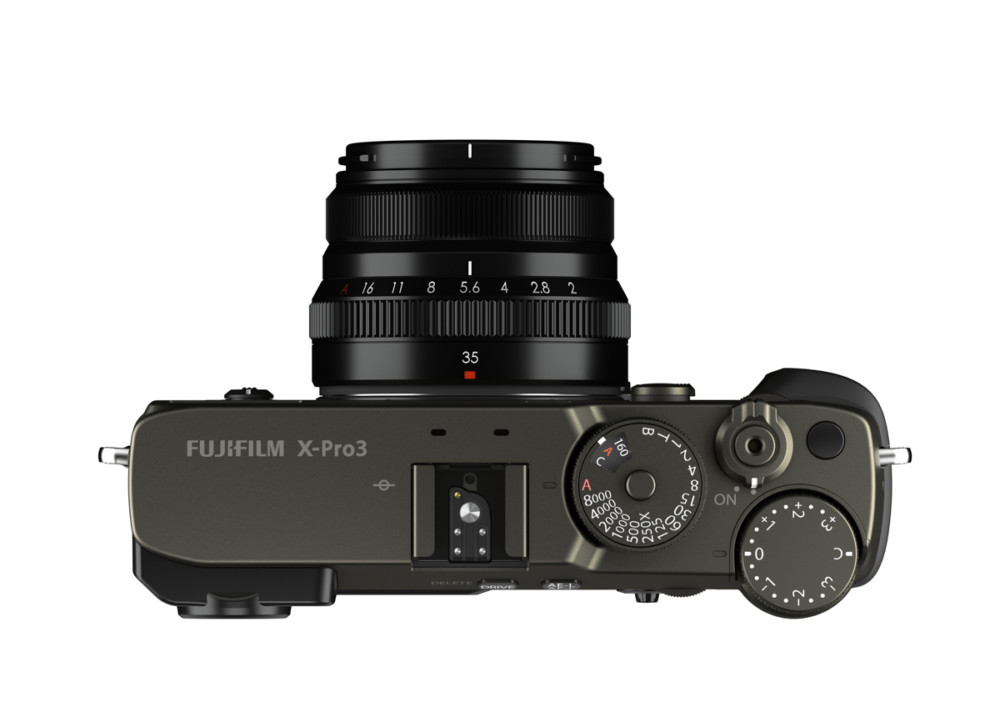 It is also worth mentioning the USB-C (USB3.1 Gen1) port, which is used for charging and fast data transfer. There is a joystick at the back for selecting AF points, but there is no universal selector, known for example from the X-T3 or the previous X-Pro 2. This is a real limitation of the camera's capabilities and it is difficult to say what the idea was the designers.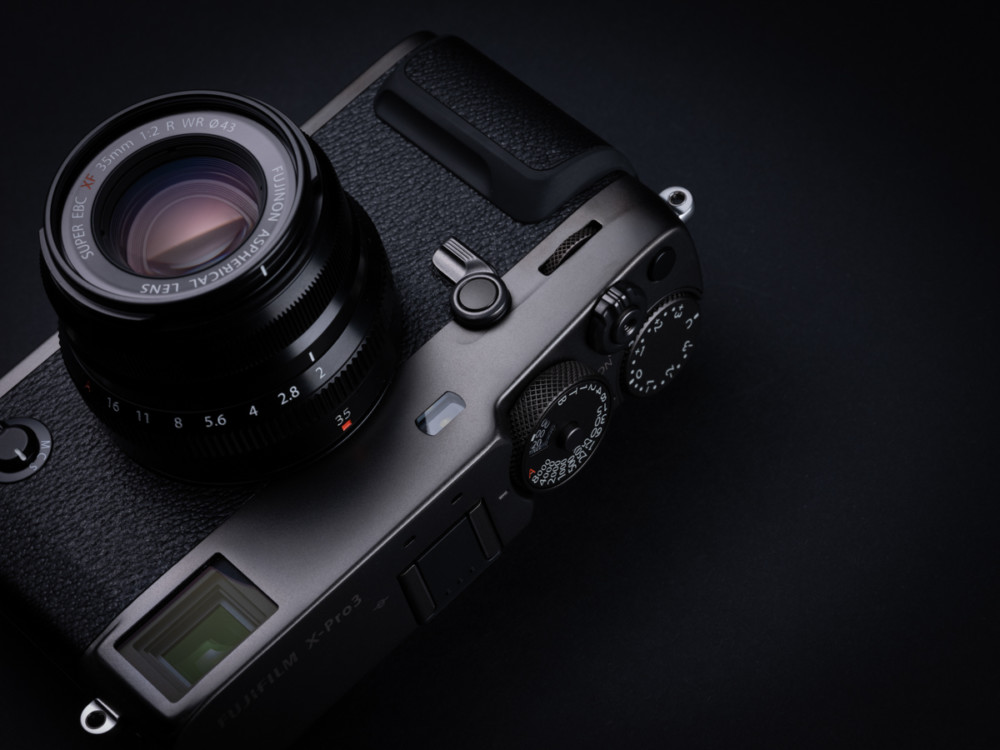 26 Mpix matrix and AF working at -6EV
No major surprises inside the camera. Fujifilm X-Pro3 uses the backlit (BSI) matrix X-Trans APS-C with a resolution of 26.1 Mpix and the processor X-Processor 4. This is a well-known duo used successfully in models X-T3 and cheaper X-T30 .
It can therefore be expected that the X-Pro3 will offer a similar quality of photos as the mentioned cameras. This kit also allows shooting at speeds up to 11 fps or even 30 fps in electronic shutter mode.
X-Pro3 has phase detection AF system. The new AF algorithm means that autofocus can operate at a minimum lighting level of -6EV, i.e. virtually in the dark.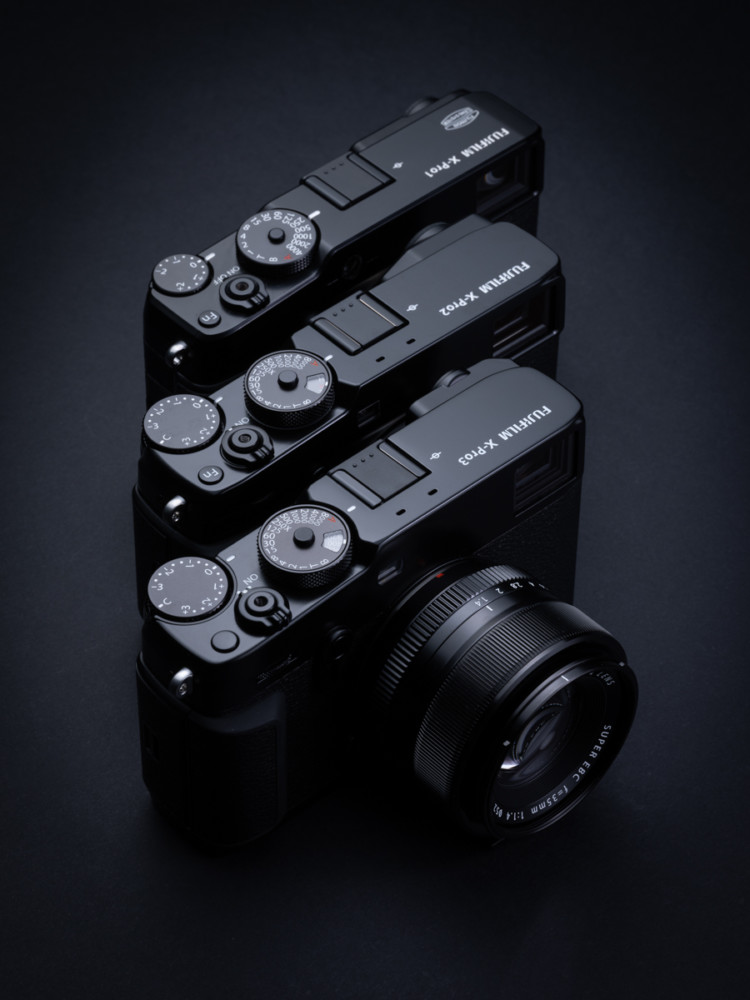 In addition, the X-Pro3 offers an AF range limiter function that makes the programmed focus range function available for all XF series lenses. On the camera You can choose between two preset values ​​or use the focus ring.
Fujifilm X-Pro3 - price in Poland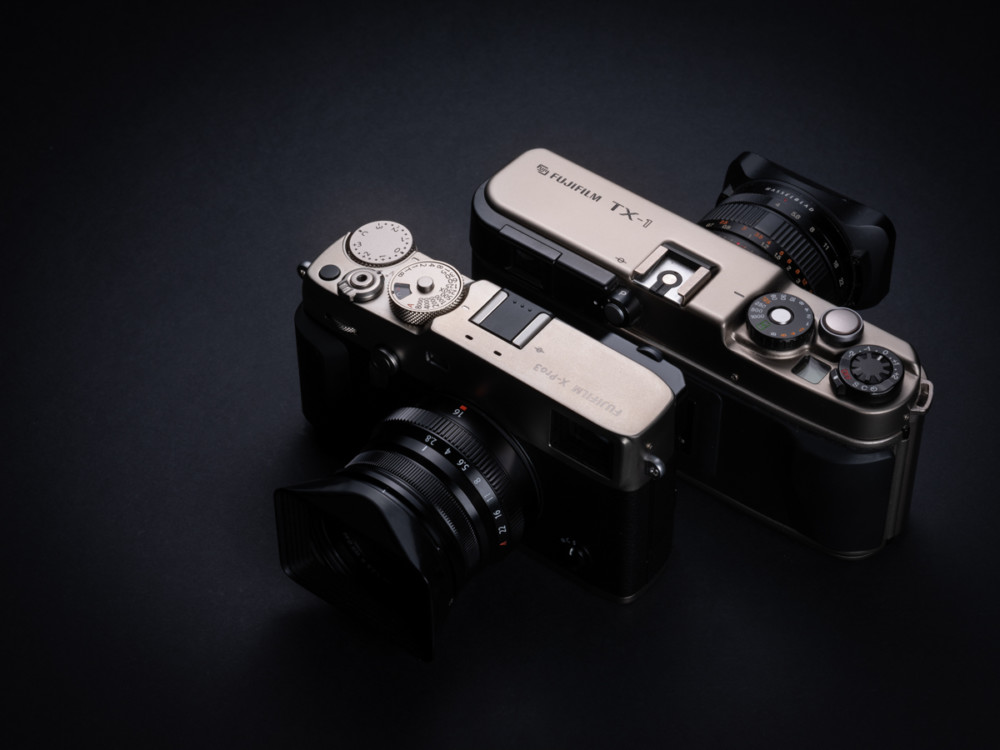 It's not cheap. Fujifilm X-Pro3 will hit store shelves in Poland at the end of November at PLN 8,199 for the black body and PLN 9,199 in the dura black and dura silver versions. The test copy is coming to me, so you can expect more extensive material about the new mirrorless system soon.
Fujifilm X-Pro 3 is to be a digital and expensive return to the roots of photography