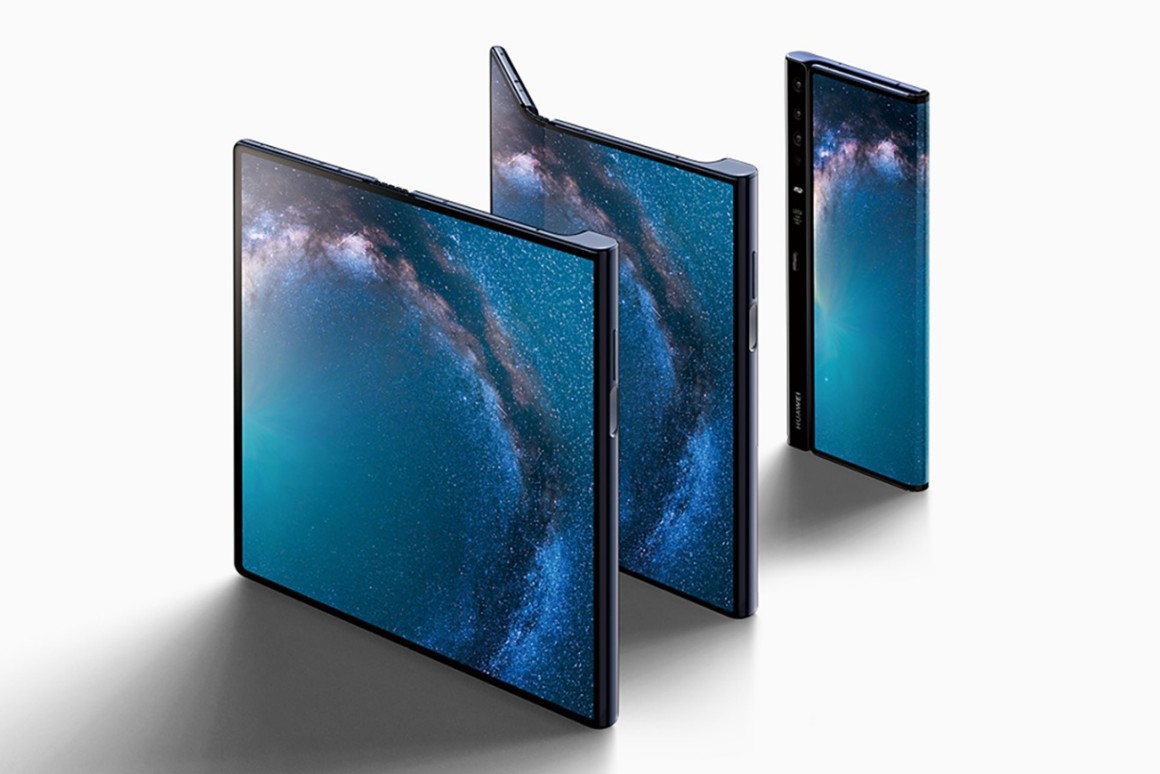 Huawei Mate X, after numerous unpleasant adventures of this device and its manufacturer, will go on sale in November. The price is amazing.
Huawei lays cards on the table. Mate X, the first foldable smartphone from the Chinese manufacturer, is expected to premiere on November 15 . The price will be (note ...) $ 2,400 It's as much as $ 400 more than the main competitor, Samsung Galaxy Fold, which has already hit the market.
Galaxy Fold in Poland costs 9 thousand. PLN, so Mate X - if it appears at all - will definitely cross the 10,000 barrier. zł. Unfortunately, his presence on the Polish market is very questionable. Mate X will debut initially only in China.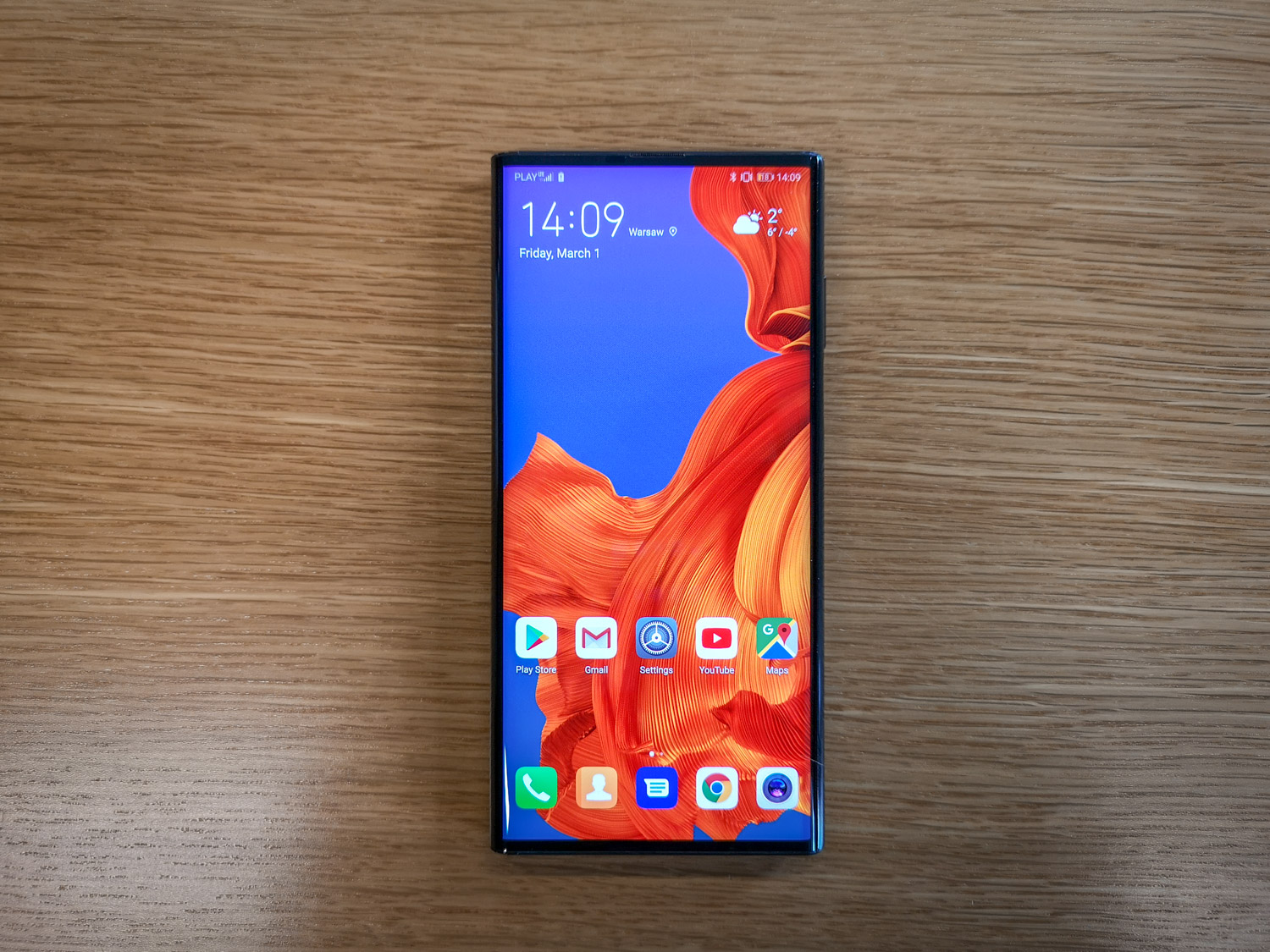 Huawei Mate 30 Pro , the latest Chinese flagship smartphone, is not sold in Europe or the United States. Of course, you can order it to Poland through unofficial channels, but it will be associated with many problems, because Mate 30 Pro does not support Google applications, including the Play store.
The same will probably apply to Huaweia Mate X. This means that when using a smartphone you will have to rely on Huaweia applications that deviate qualitatively from Google's services (the best example of which are, for example, Maps), or install .apk files on your own and take care of updates and troubleshooting yourself. Tracking online forums to ensure smartphone operation is not the level of comfort I'd expect to spend over 10,000. zł.
In addition, Huawei Mate X is simply a beautiful device.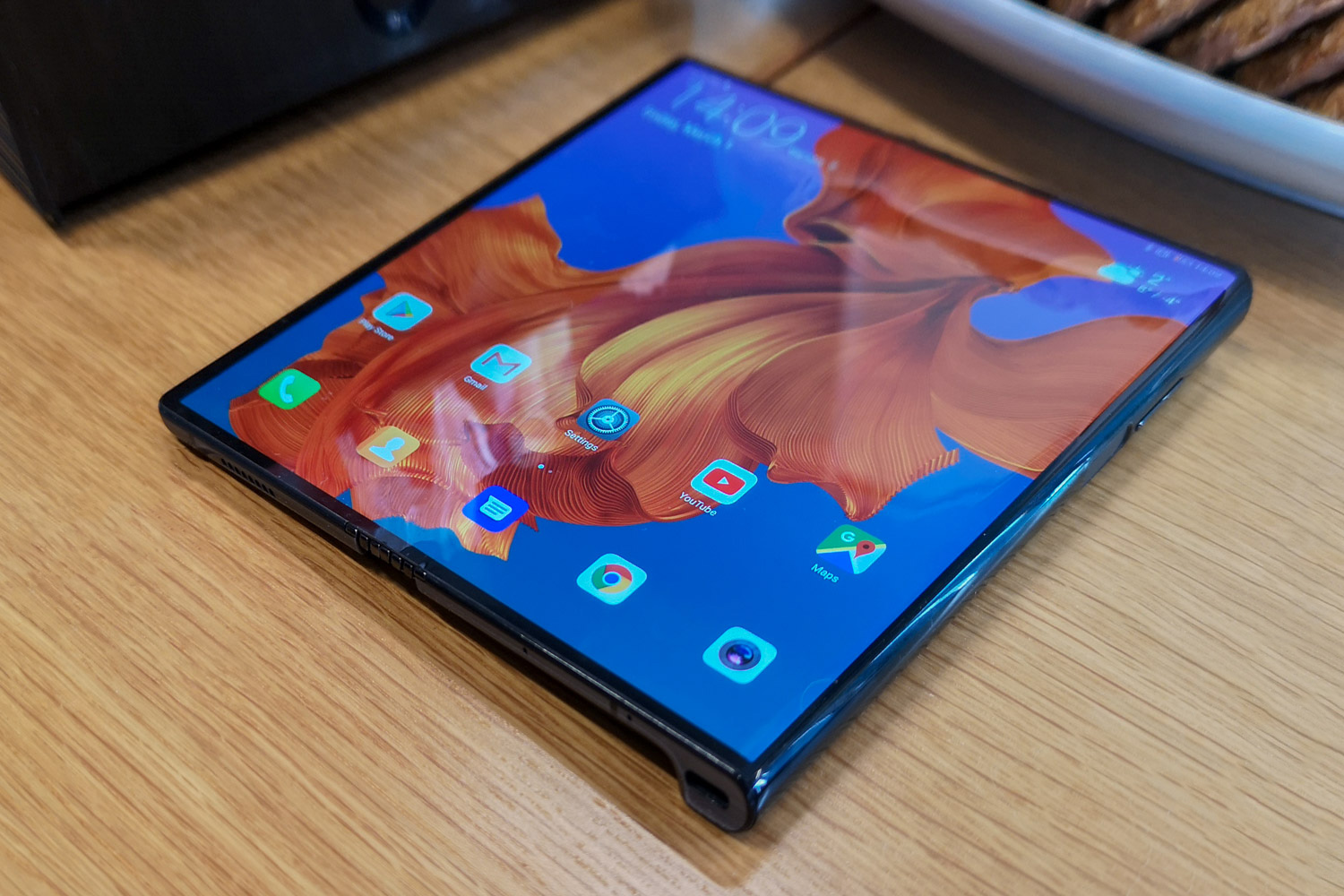 After unfolding Huaweia Mate X we see a large, eight-inch screen with almost square proportions. The frames around it are very thin, and the housing also lacked a notch that would disfigure the construction. When the device is assembled, the screen is on both sides. At the front we see a panel with a diagonal of 6.6 inches, and at the back it is slightly smaller (6.38 inches), because next to it there is a vertical fragment of the housing covering, among others the camera.
The whole works under the control of the original Kirin 980 processor, Barong 5000 modem and 8 GB RAM. For this we have up to 512 GB of built-in memory and a 4500 mAh battery.
For a long time I thought that Huawei's idea was better, but after seeing Galaxy Fold live, I changed my mind.
At the Polish Samsung Galaxy Fold show, we unexpectedly scratched the screen with a fingernail. The foil used as the display is sensitive to pressure with a sharp object. It is difficult to talk about typical features here, they are rather small dents that remain permanently in the screen surface. You can see them in our film.
A very similar screen technology is found in Huawei Mate X, with the screen in this device is still outside. After assembling the smartphone, the display is on both sides, so the smartphone from each side is exposed to damage. All you need is a crumb on the table or a grain of sand in your pocket for a big problem.
For this reason, Galaxy Fold is a safer smartphone with less potential for damage. And yet nobody wants to destroy the equipment for 10 thousand. zł.
Expensive, more expensive, Huawei Mate X. The price of a folding smartphone knocks off your feet