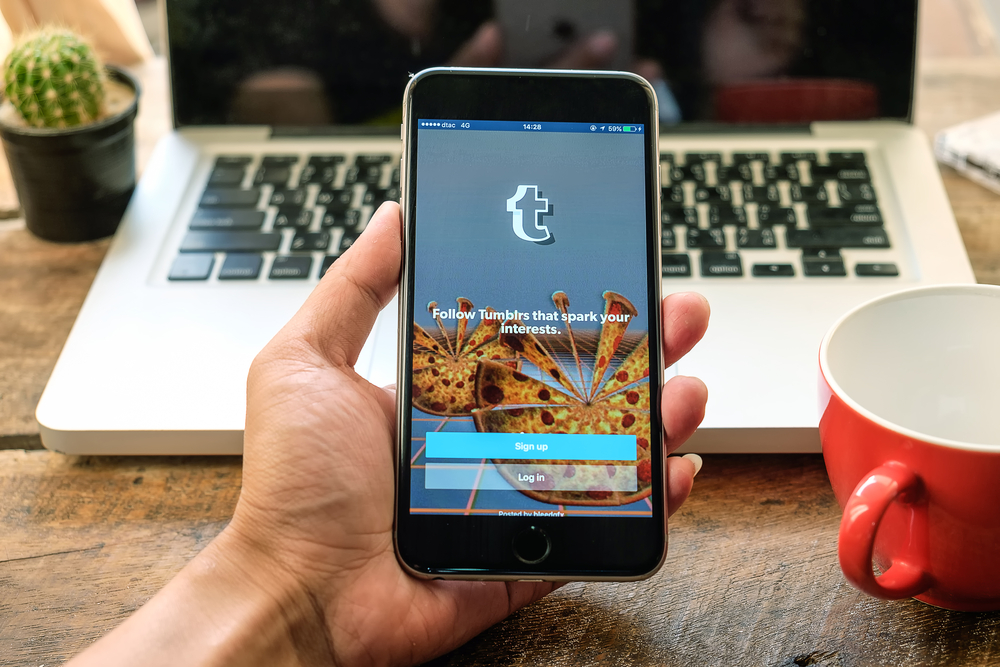 The former unicorn was bought for less than $ 3 million. Tumblr shares the new owner with WordPress.com.
The fact that Veroizon got rid of the Tumblr service probably didn't surprise anyone. The website has changed hands for years and no one had an idea what to do with it and how to start making money on it. Now that it has fallen into the hands of WordPress.com owners, it may turn out that it will finally be used somehow. However, it is not worth counting on her sudden resurrection, for Automattica it can be only a source of spare parts.
Over a billion unfulfilled promises
Tumblr was supposed to be another top-of-the-line social medium, but something didn't work out. Instead of a second Facebook or Instagram, it has become a rather specific place, reminiscent of the more frivolous edges of the Internet. The website began to be known as a social medium with an extremely loose approach to pornography. At some point, however, things got out of hand. Last October, the Tumblr app was thrown in from the Apple App Store for publishing child pornography in it. As a result, after calming the crisis, the platform announced that it would no longer accept pornography at all. Part of the website community was not happy with this decision, although in the spring it could still live with hope for change. When it began to rumor that Verizon would sell the platform, Ponrhub was interested in breaking the market. However, this did not happen and the Tumblr service was taken over by the more conservative Automattic. Matt Mullenweng's CEO announces that he wants to take care of the website community, though not necessarily the one interested mainly in pornography. Ban on it is to remain in force.
Tumblra pornography was the aftermath of the fact that the site grew a little wild, and its owners did not really have an idea of ​​what to do with the site, and how to make money on it. The new owner may not have this problem, because probably it is not on direct monetization that he may care most.
Why WordPress

Tumblr ?
Over the past few years, the platform has often changed owners. Subsequent companies tried to turn it into a vein of gold, unfortunately to no avail. Midas did not have a touch neither Yahoo, which bought it in 2013 for over a billion dollars, nor Verizon, which took over the website in 2017. The value of the website has dropped so much that, as reported by Axios journalists , Automattic paid for the platform less than 3 million dollars. These are pennies compared to the price from years ago.
Automattic invests a lot in a very specific direction. The company is interested in blogging, journalism and everything that is associated with its development and future. Under its wings, it has not only WordPress.com, but also recently purchased Longreads, Poster, Atavist. Tumblr only seemingly does not fit into this portfolio. Mullenweg declares that certain functions and services of WordPress.com and Tumblr may share with each other. This is a potential key to understanding this purchase. WordPress.com, although it controls over 30 percent. market is not a perfect product, it disposes of its intuitiveness and ease of use, two features for which Tumblr is known. Therefore, Automattic may not be interested in the social platform itself, but in the solutions used on it. Once a promising unicorn could only be bought to be taken apart. From these parts, WordPress will choose something or build something new.
WordPress bought a Tumblr. The price was low, so he took it "for parts"