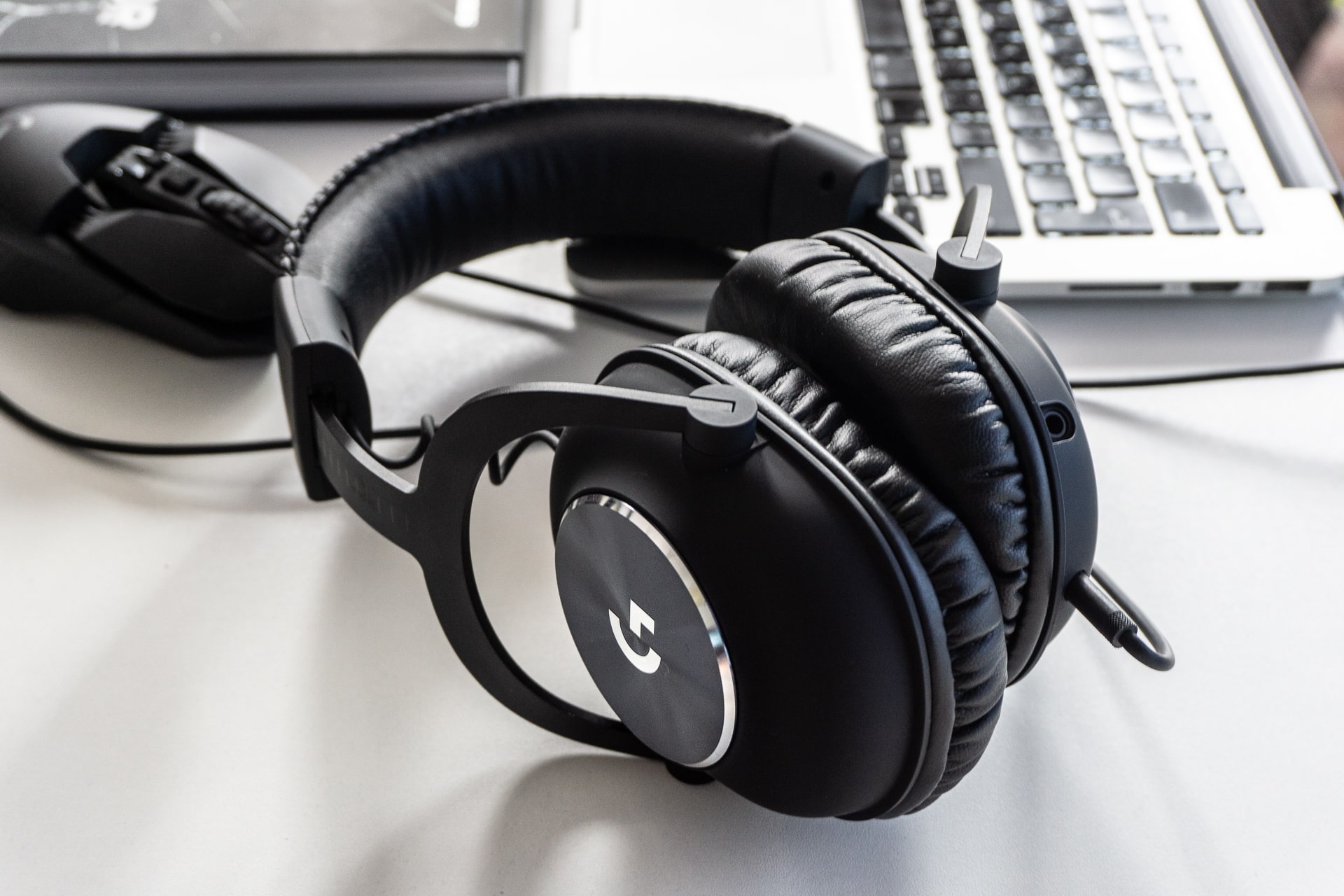 When writing about the Logitech G PRO X headset, comparisons to HyperX models cannot be avoided. The manufacturer opted for a cable and an external sound card, which is naturally associated with competition. Design itself has the right to be associated with a market rival. The latest Logitech headphones are simple, modest and elegant. Their distinguishing feature is the support of the microphone with Blue VO! CE solutions.
The most frequent disadvantage of Logitech headphones I mentioned was a microphone. The low quality of the outgoing audio interfered with the wonderful surround sound of such a G935 Wireless or the versatility of lightweight Zone Wireless . This is finally changing. Logitech has repaired this area where competition had a traditional advantage. The company spent over $ 100 million on it, buying the well-known and respected Blue Microphones manufacturer. The Logitech G PRO X headset is the first fruit of spectacular shopping.
| | |
| --- | --- |
| Frequency response | 20 Hz - 20 kHz |
| Impedance | 35 Ω |
| tenderness | 91.7 dB SPL at 1 mW and 1 cm |
| Membrane | 50 mm |
| Microphone frequency response | 100 Hz - 10 kHz |
| Cable length | 2m (PC), 1.5 m (mobile) |
| Mass | 320 g |
| materials | Steel, aluminum, plastic, leather, mesh |
| Magnet | Neodymium |
| Surround sound | DTS HEADPHONE: X 2.0 |
| Software | Logitech G HUB |
We say goodbye to indulgence design, welcome style and style. Logitech G PRO X looks noble.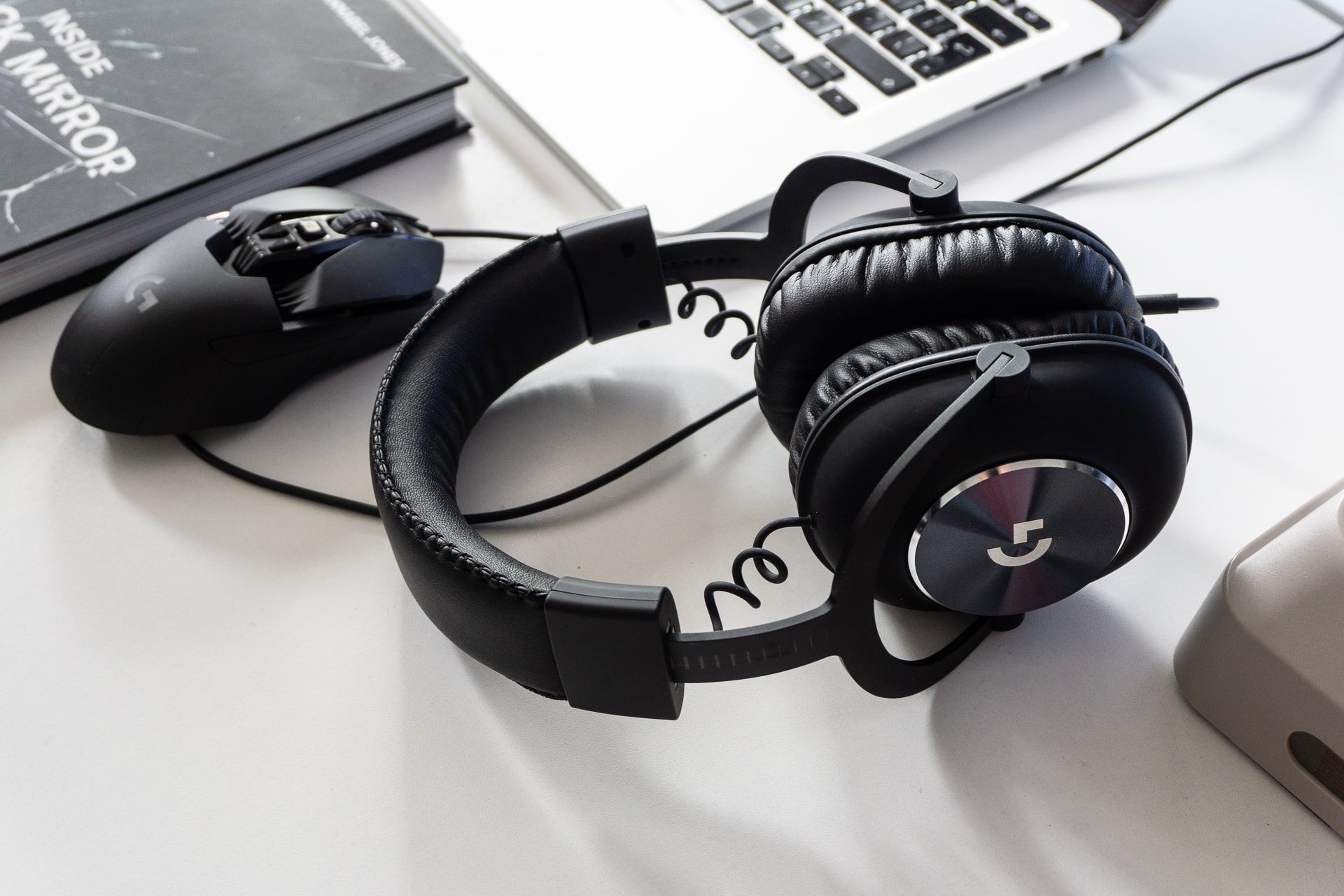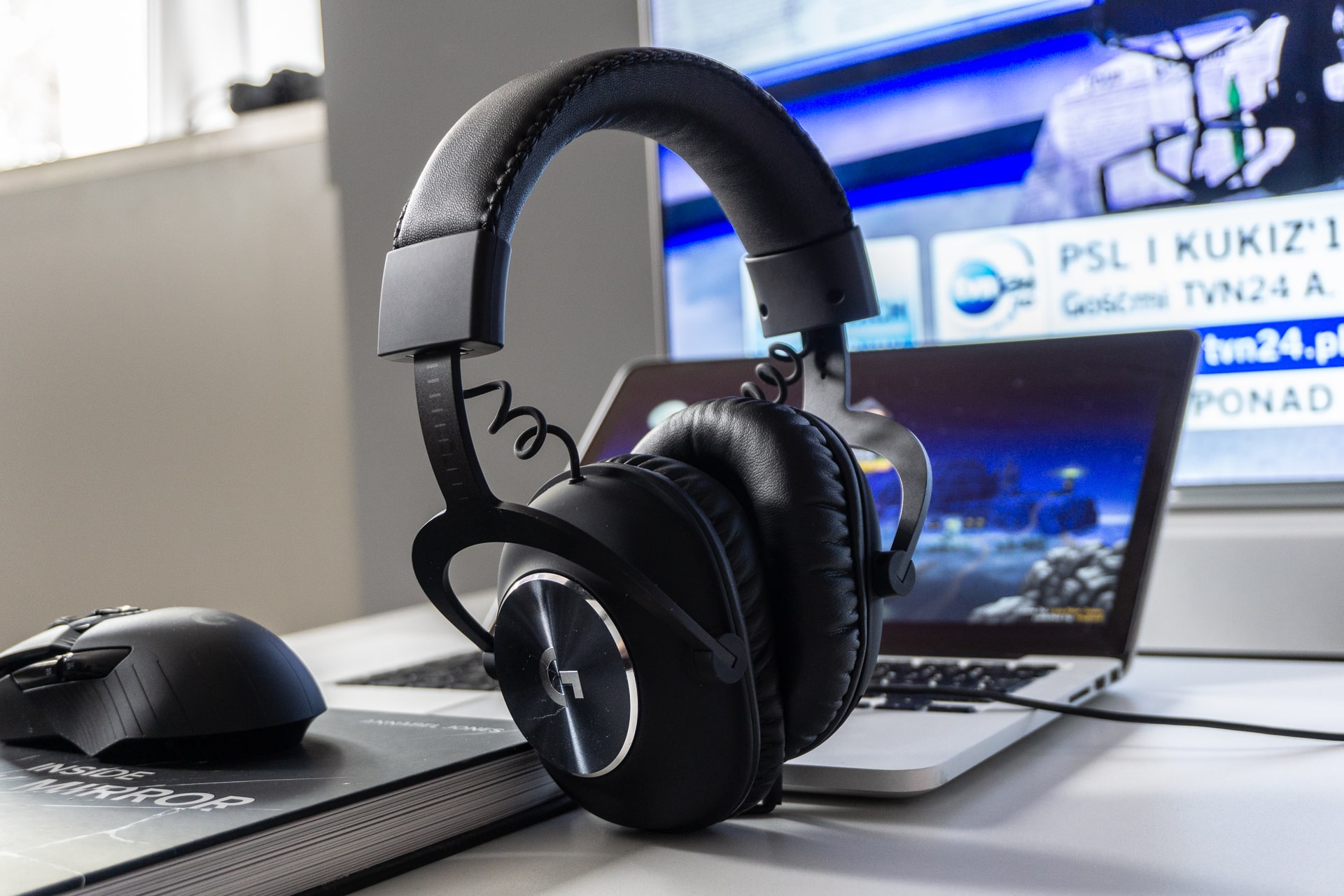 I can write a lot of good things about Logitech headphones designed for players, but they are not good looking. Full of LEDs, massive, crackling, with a lot of moving elements and buttons ... well, it wasn't within the aesthetics of an adult player. One who does not want to have a desk resembling a Christmas tree or the interior of the firehouse during the wedding of Halina and Ryszard.
Fortunately, with Logitech G PRO X you don't have to look for inner beauty. The headset looks elegant at first glance. The shells are very pleasant to the touch and are broken with a metal element with the producer's logo. I also really liked the twisted cables that make the PRO X stand out against the background of relatively similar HyperXs. There is no doubt that in terms of shape, weight and size Logitech headphones are quite similar to the competition. Prettier. More consistent. More elegant. However, the similarities are visible at first glance.
Logitech G PRO X is one of the more massive headphones recently released.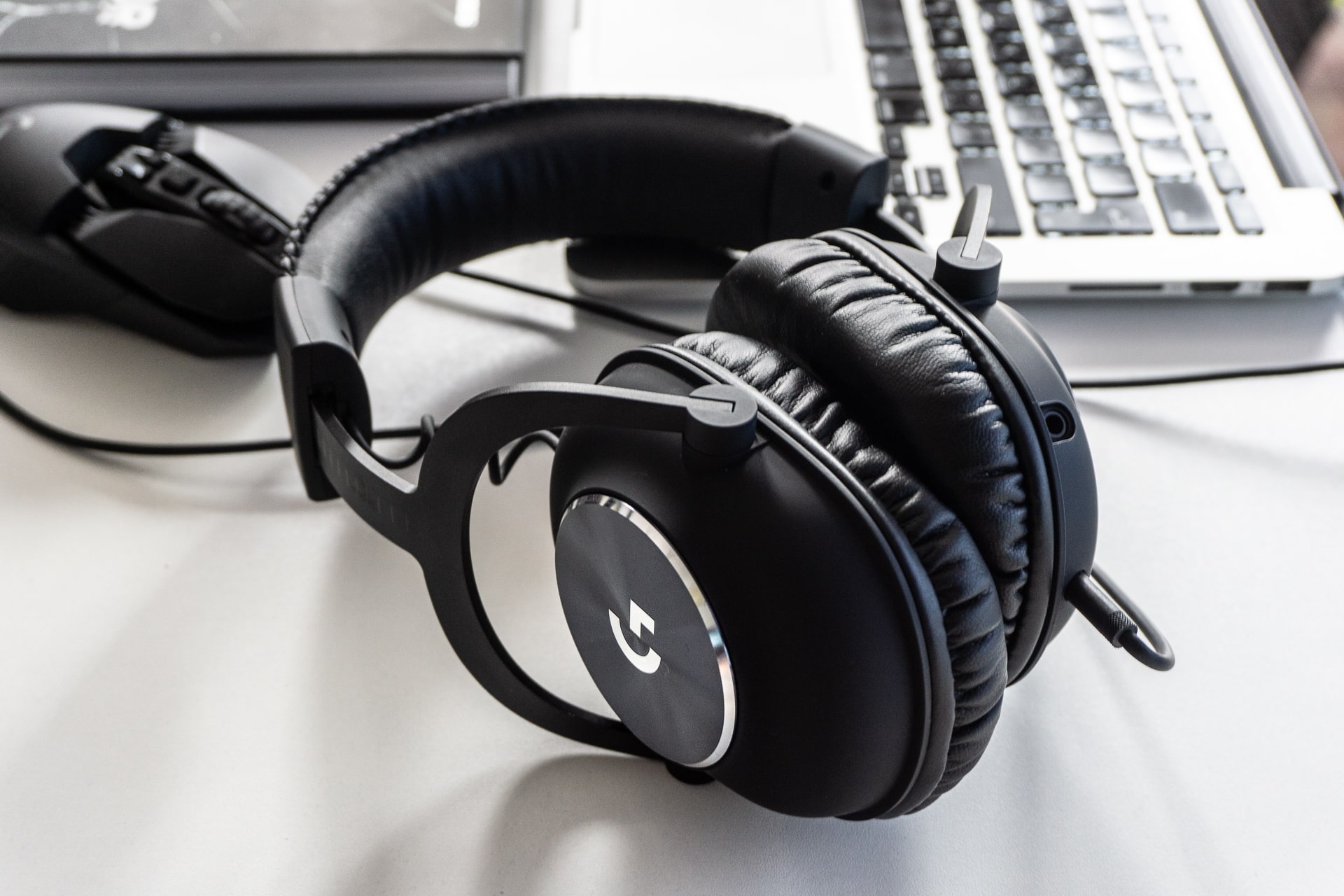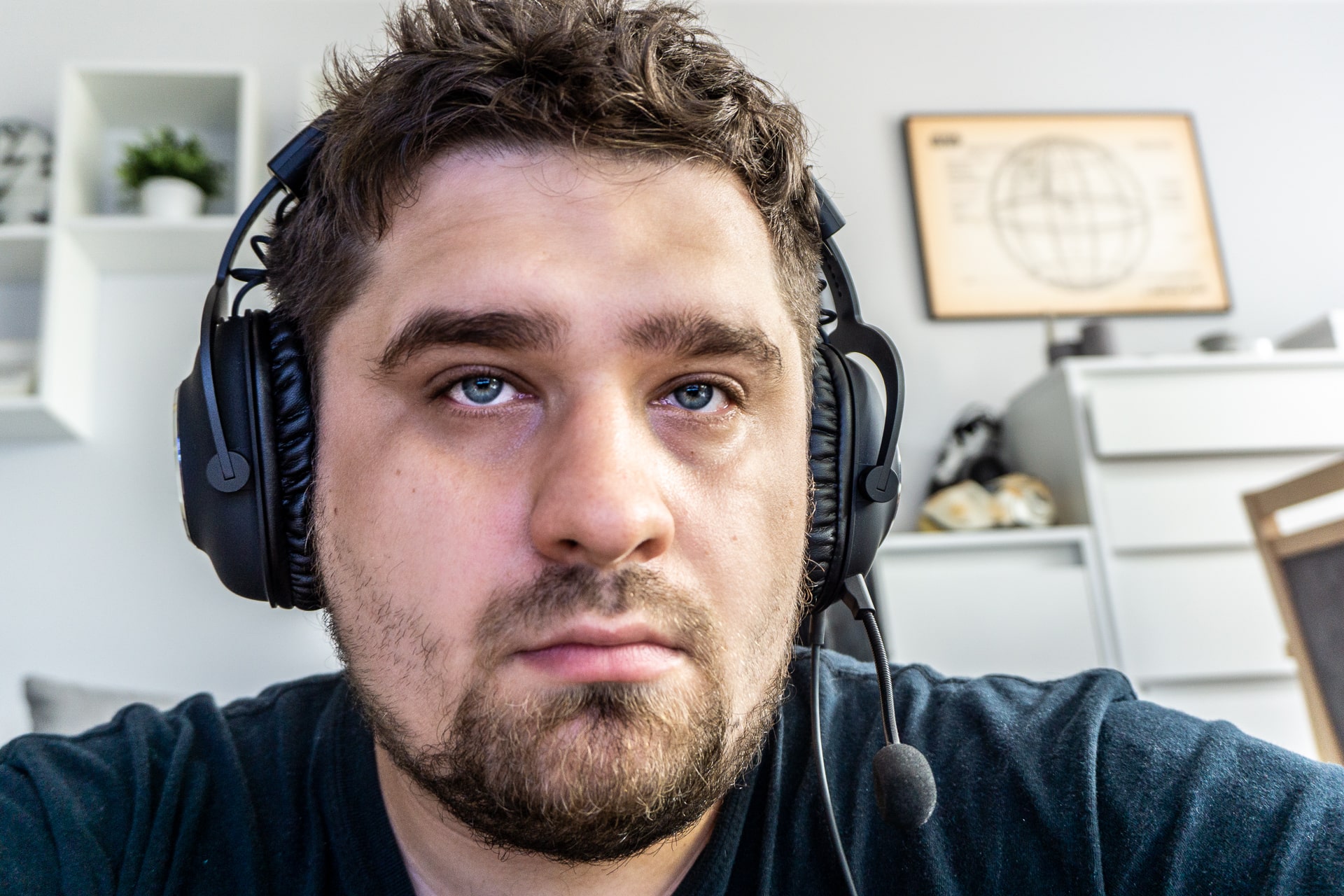 The equipment is not light as a feather. It sticks firmly to the skin and you can feel it on your head. This has its good side. This is the first Logitech in a long time that does not slide down after a vigorous bending. However, high stability has been bought with comfort. Logitech G PRO X is not a set in which I would like to spend an unhealthy, irresponsible, long-lasting and continuous marathon with a new addition to World of Warcraft. Without a blink of an eye I would swap it for a variant with a suspender structure of the headband.
Logitech G PRO X is one of those headphones that you feel the difference after taking off. Relief almost. The earmuffs warm up in the ears and the bruised skin is not indifferent to the scalp. In combination with a solid pressure and solid mass, it gives an effect that, on average, suits the 32-degree heat that is prowling outside the window. It seems that Logitech itself is aware of this and has insured itself in the event of my complaint about comfort, convenience, temperature or air permeability.
The set includes alternative ear pads made of sports foil. In my opinion, this one is worse in the case of gaming headphones, but much better when we are dealing with a) massive model, and b) summer heat. Hence, I do not complain about the net, but I appreciate its presence. Other additional items included in the box are:
detachable microphone
baggy case,
telephone cable with its own microphone,
PC cable
external USB sound card (DAC),
microphone and headphones distributor.
Bass, bass, bass - Logitech G PRO X stands out from the gaming standard.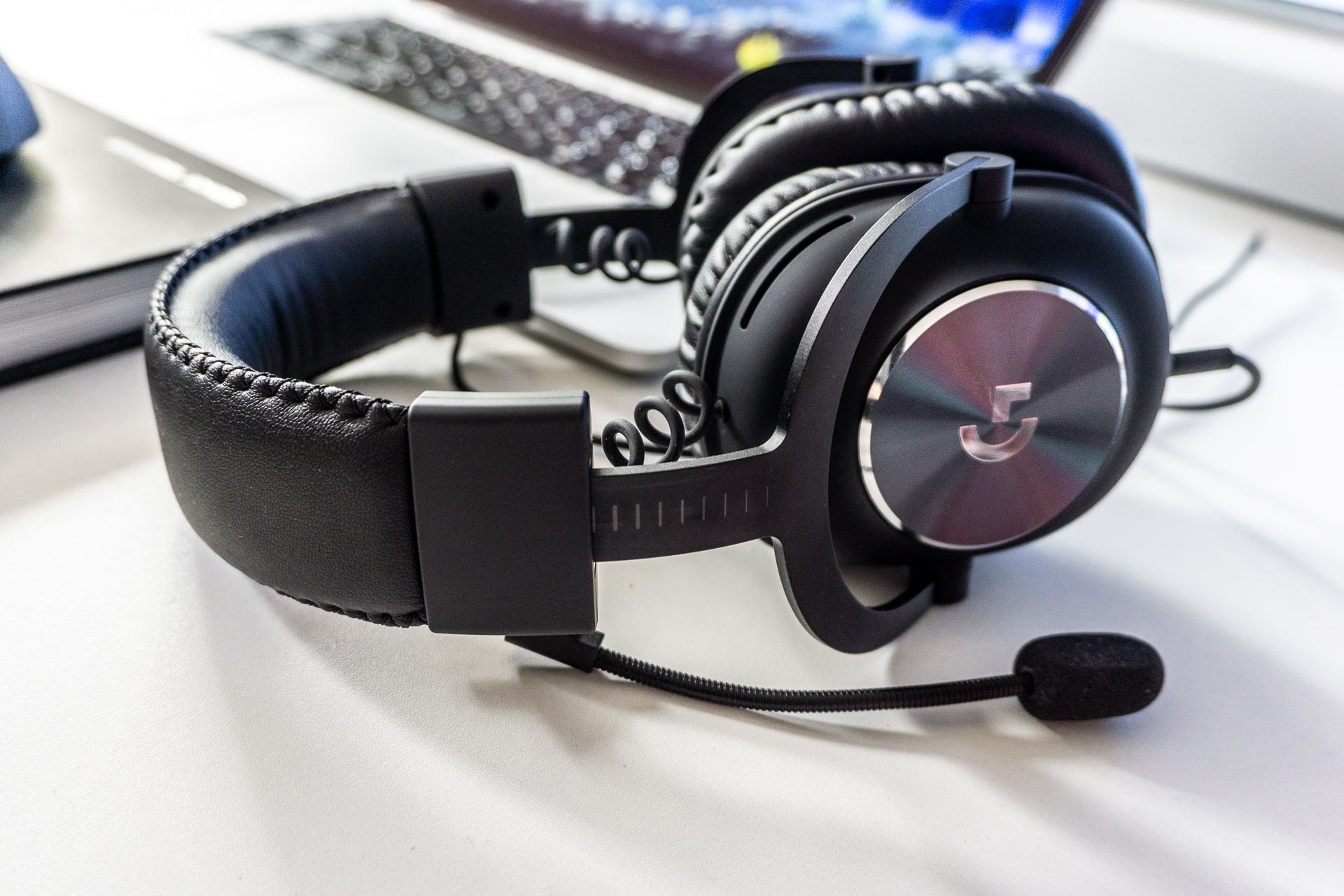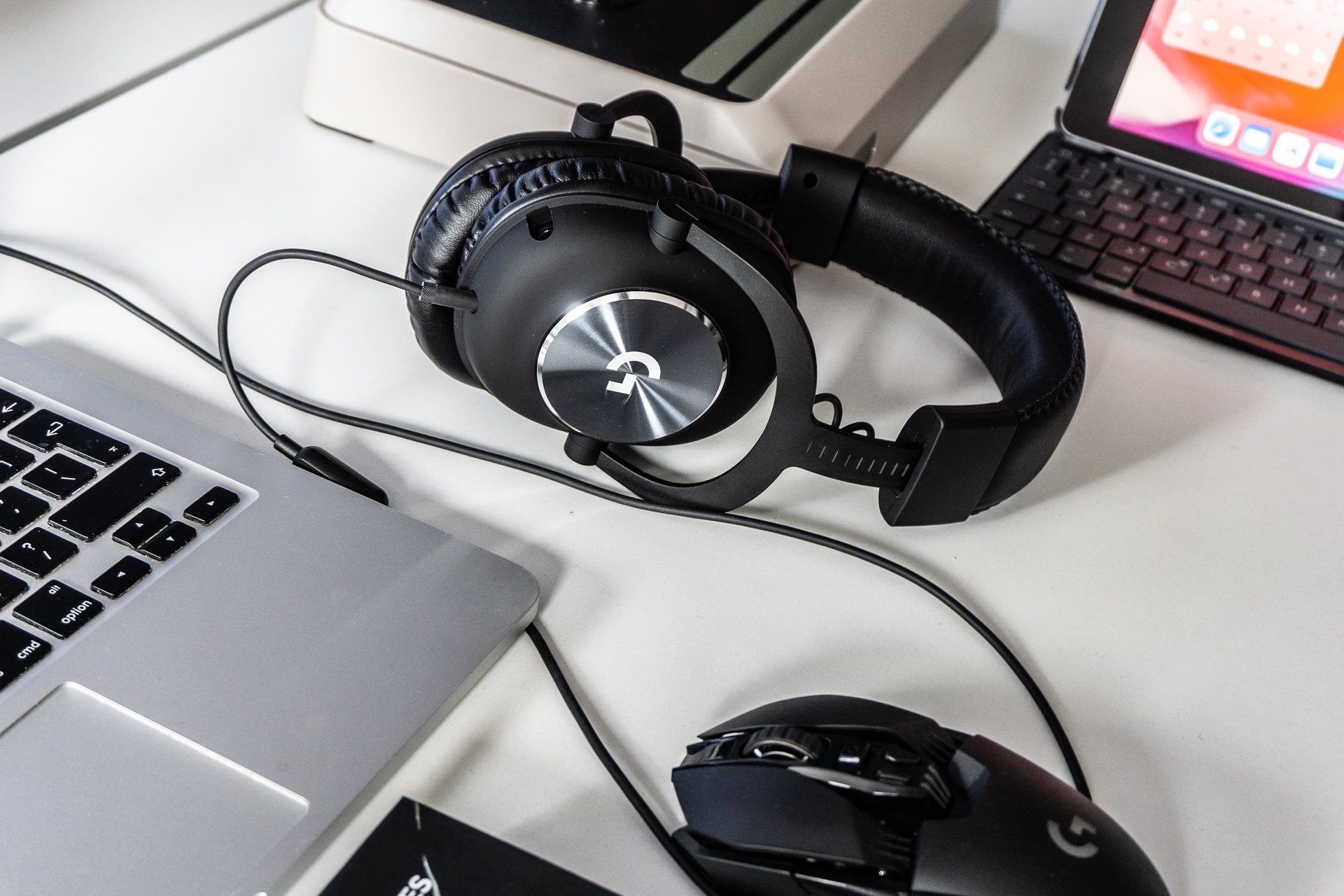 You know how it is with headphones for players. Strongly turned up pits make all explosions, explosions and chases sound like in the cinema. It's cinematic. It's effective. The shells tremble with membrane movement. Amazingly, Logitech G PRO X is not like that. Well, at least not entirely. As for headphones for players, the bass was turned up with surprising moderation. They still dominate but don't eat the middle. They don't sabotage other bands. You might even think that the PRO X calibration was done by someone who has not only a heart for gaming, but also an ear for sound.
Of course, gaming headphones still have their limitations, and Logitech G PRO X is no exception. The treble is sometimes cut, which makes it difficult to compare the headset to studio or audiophile models. This is a product from players to players, let's have no illusions. The exception is that, unlike other gaming products, this one doesn't have to be ashamed when playing music. I won't be listening to the new We Are Not Your Kind from Slipknot. For this new Madonna or Podsiadło - why not?
As for games - I can't understand one thing. Logitech G PRO X in digital 7.1 mode sounds less precise than last year's G935. I compared both models in Battlefield V and Overwatch - multiplayer games with one of the most expressive spatial scenes. Only after manual play in Logitech software and overclocking the rear sources at the expense of the front sources did I get the capital state as in the G935. So it's not like it's worse. You just have to spend a moment in the settings. As for the DTS HEADPHONE format: X 2.0 - as usual we have an absolute needle in the 360 ​​degree ring and as usual space is placed on the vertical axis. I wonder if I will experience real 3D Audio.
I honestly like the PRO X sound profile. It's associated with great Revolvers.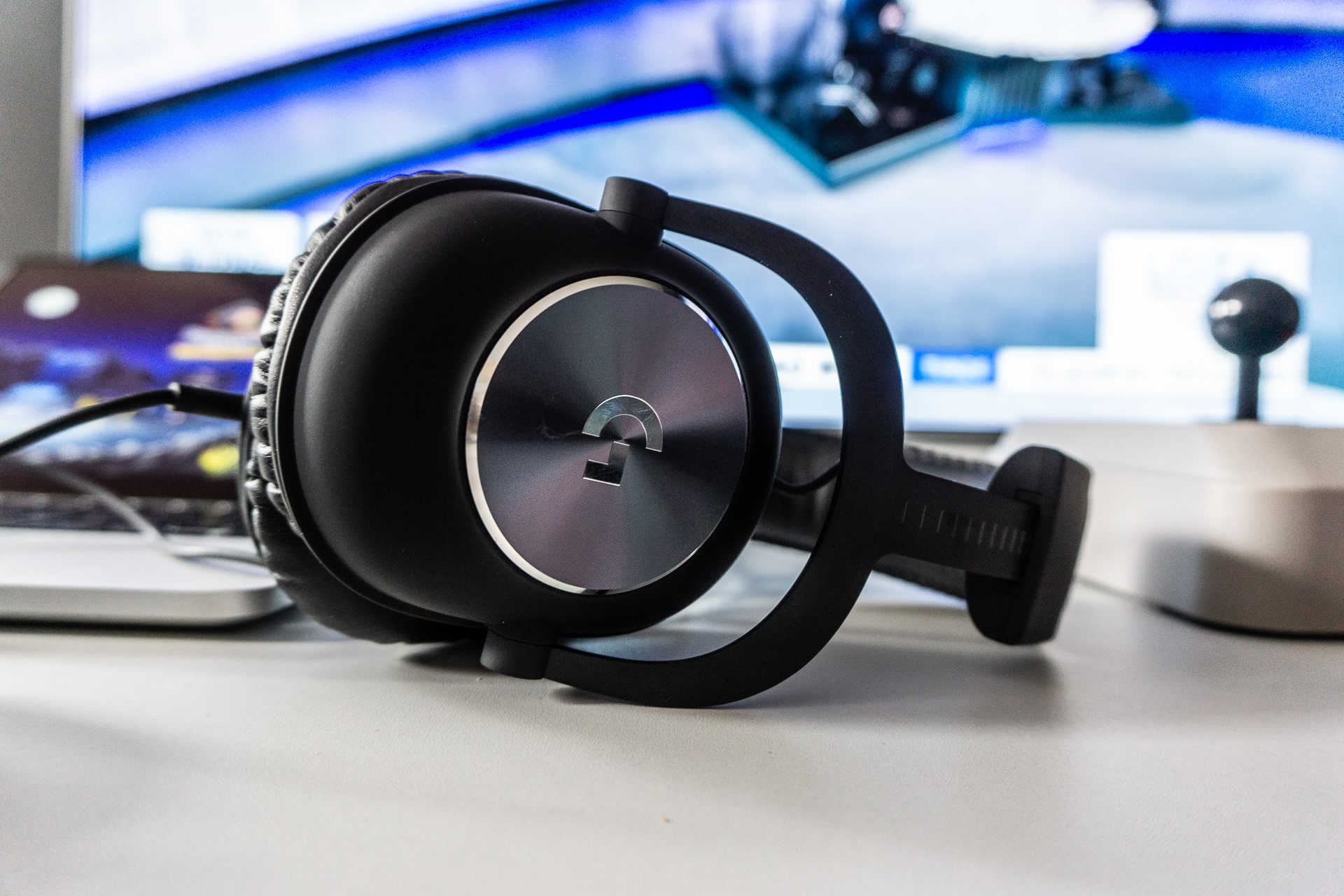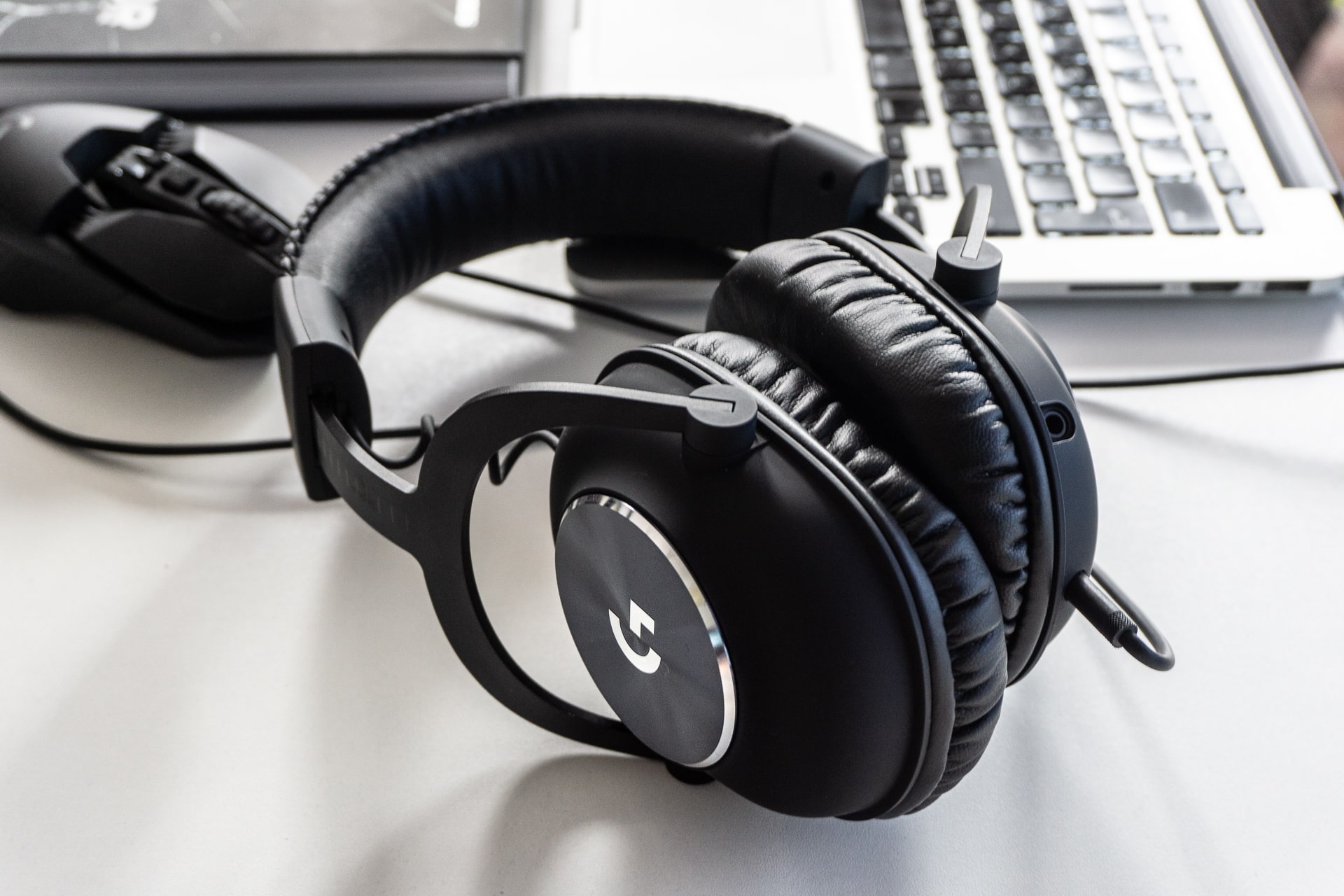 It's a set that shifts the center of gravity from explosions to the sound of a series from a rifle. Maybe the grenade explosion does not dent the ground like it did during the IMAX screening, but the Kalashnikov series is an absolute 10/10. Each bullet sounds in your ears. It's aggressive. It's with a claw. It's characteristically. FPS sounds wonderful in these headphones. Reload sound. The rustle of worn equipment. Pop-up rail with Garanda in Red Orchestra 2. I just yum. If you're looking for headphones for online shootings, the PRO X will not disappoint.
Like most good headphones with an extensive spatial scene, Logitech G PRO X gives you a real advantage on servers. By playing Overwatch, you can shoot essentially blindly. The presence of the opponent on his back was confirmed one hundred percent with the signals generated by the headphones. I knew about the presence of opponents through the walls and I was always prepared for a confrontation. Not this time, Hanzo. Not this time.
Okay, but what about this Blue microphone?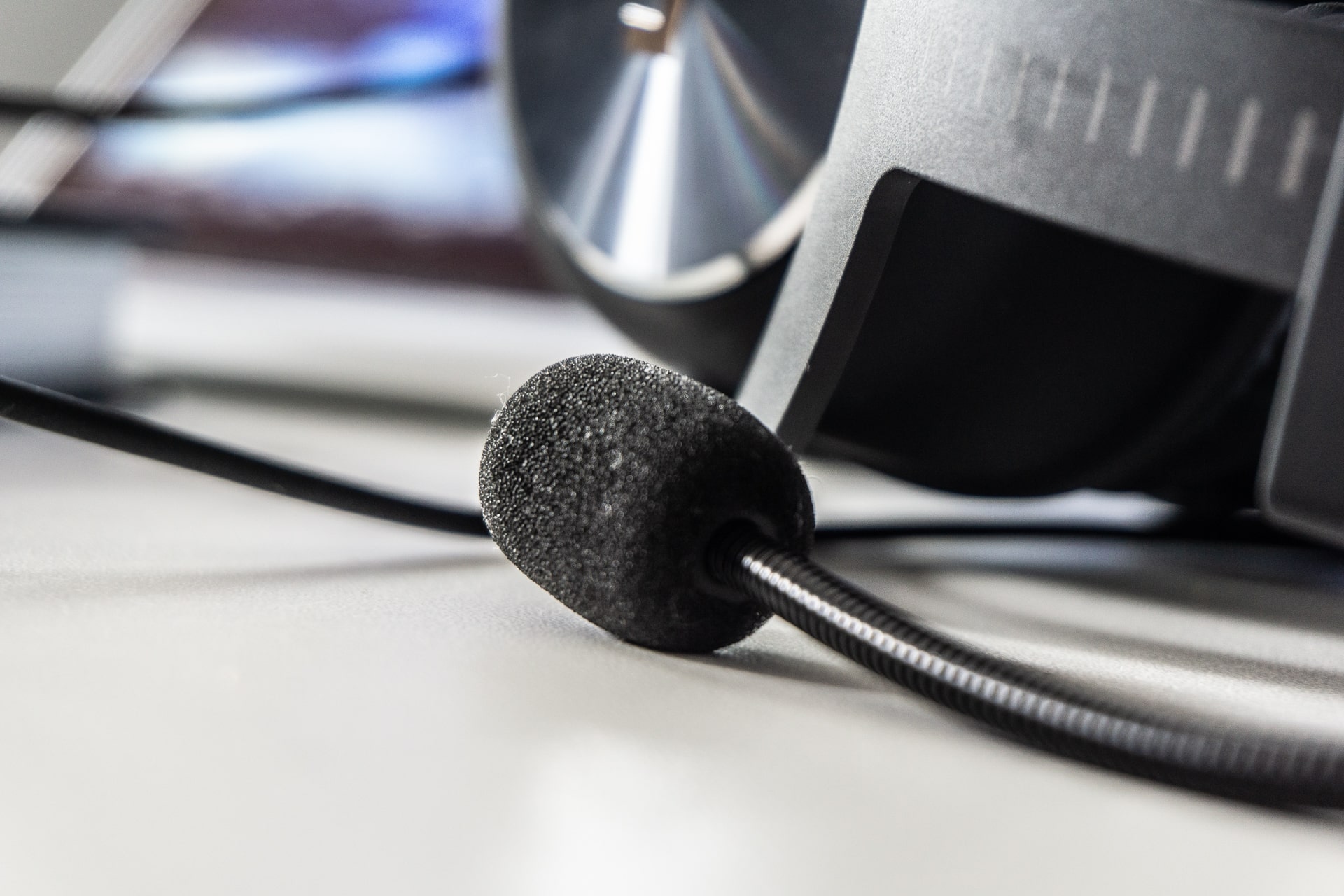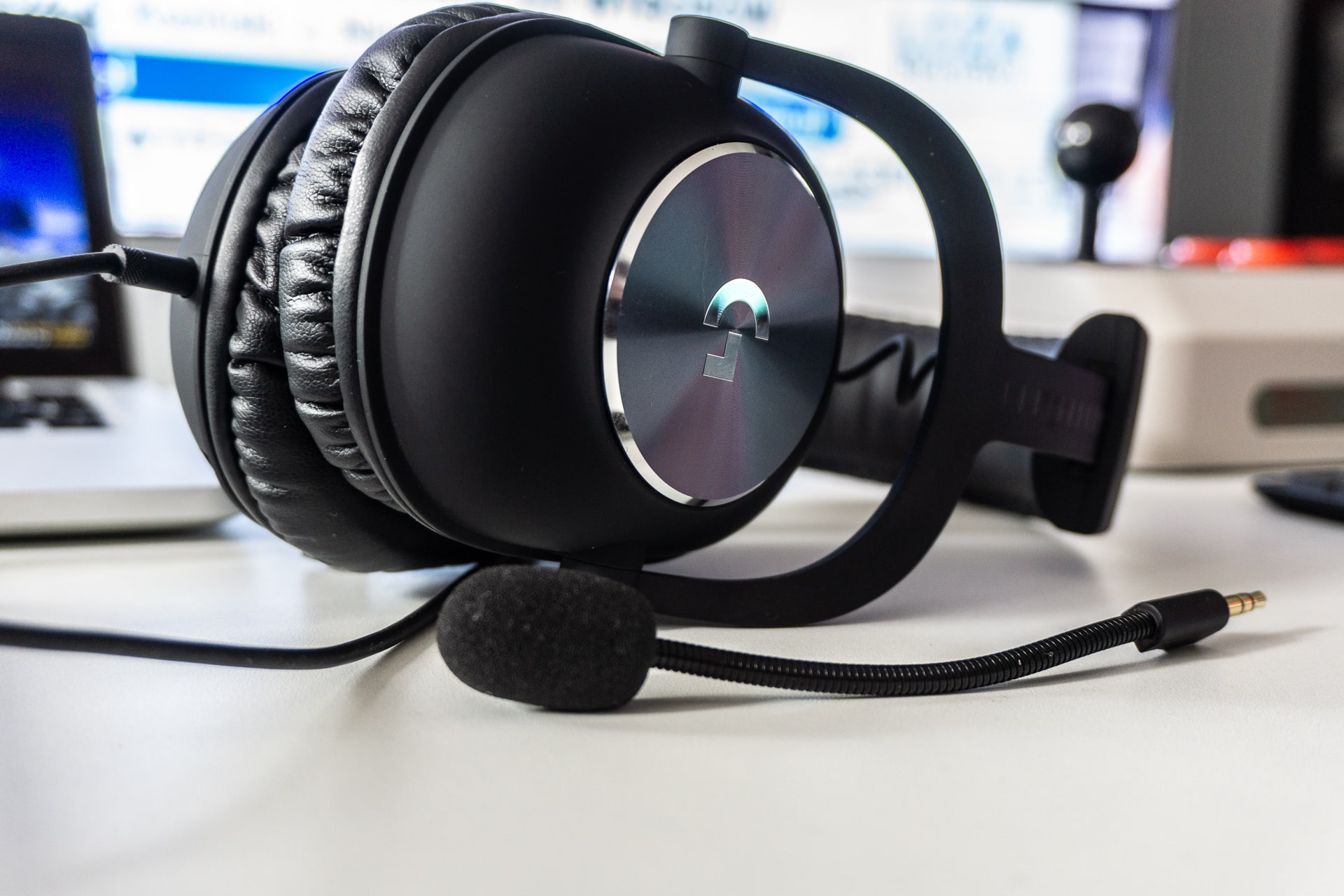 Interesting thing, because the detachable 6-mm microphone does not make a spectacular visual impression. Contrary. I suspect that all the magic of Blue is not in hardware but software. The microphone got such support in the Logitech G HUB program (unfortunately only on Windows) that other audio recording devices can burn with envy. I will write more: all the improvements and boosts are so much that less advanced users are initially more hurt than help.
Blue turned up the microphone so much that it sounds unnatural in the default settings. Metallic indeed. Software gates have distorted and processed the recorded audio, so you should clean up after them. It's only a long time playing with profiles that lets you discover that in Logitech G PRO X we can sound really, really great. Therefore, calm down - if you buy this set and you sound like a robot, you do not have to run with a receipt to the store. Just go to G HUB and find something just right for your voice, timbre, tone and so on.
It's absolutely fantastic that we hear the sound of the microphone DIRECTLY at G HUB. In addition, we can pass a recorded sample of the voice through each slide and each microphone profile. One recording is enough to check all options, all settings and all variables. Revelation. Logitech really stood up to the challenge when it comes to the configuration process. Even if we have no idea about sound, our hearing is enough. Listening to each change sooner or later we will create ideal values ​​for the outgoing sound.
Logitech G PRO X profiles are more than just unnecessary cosmetics.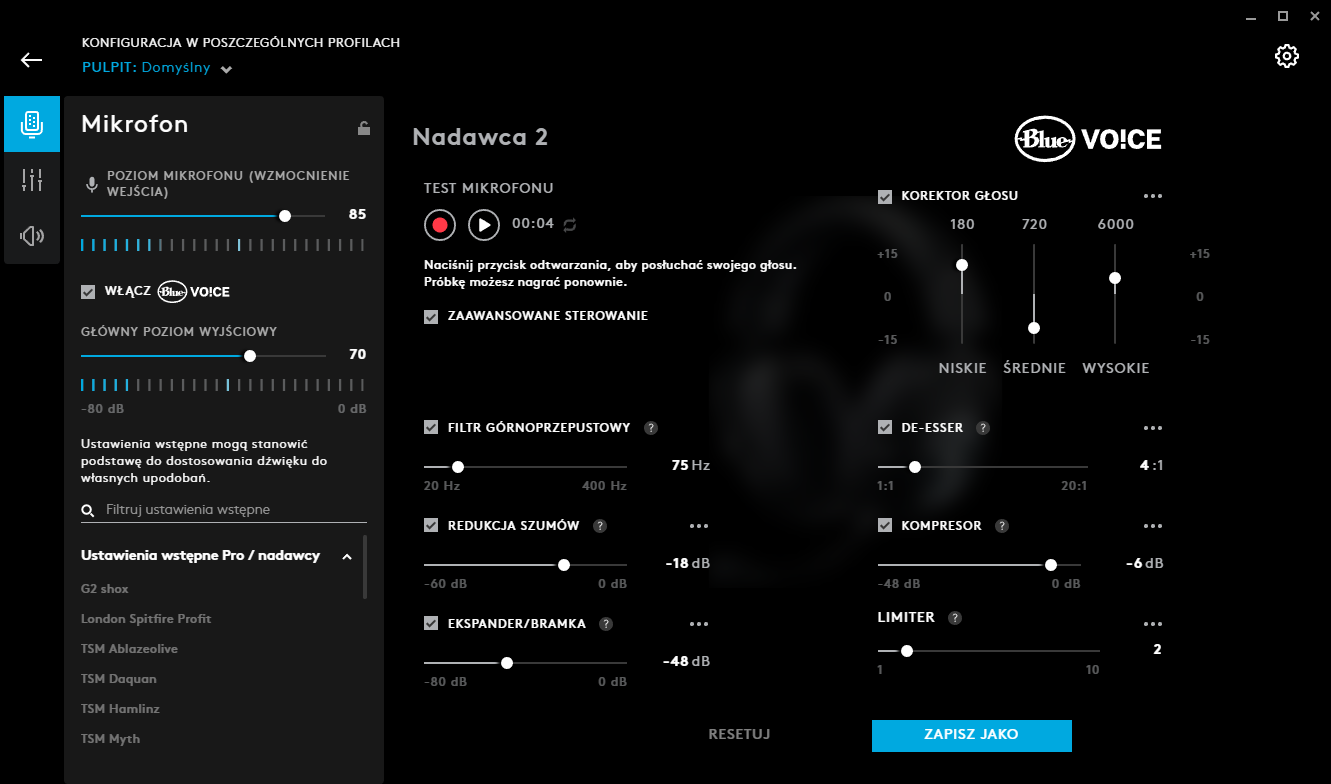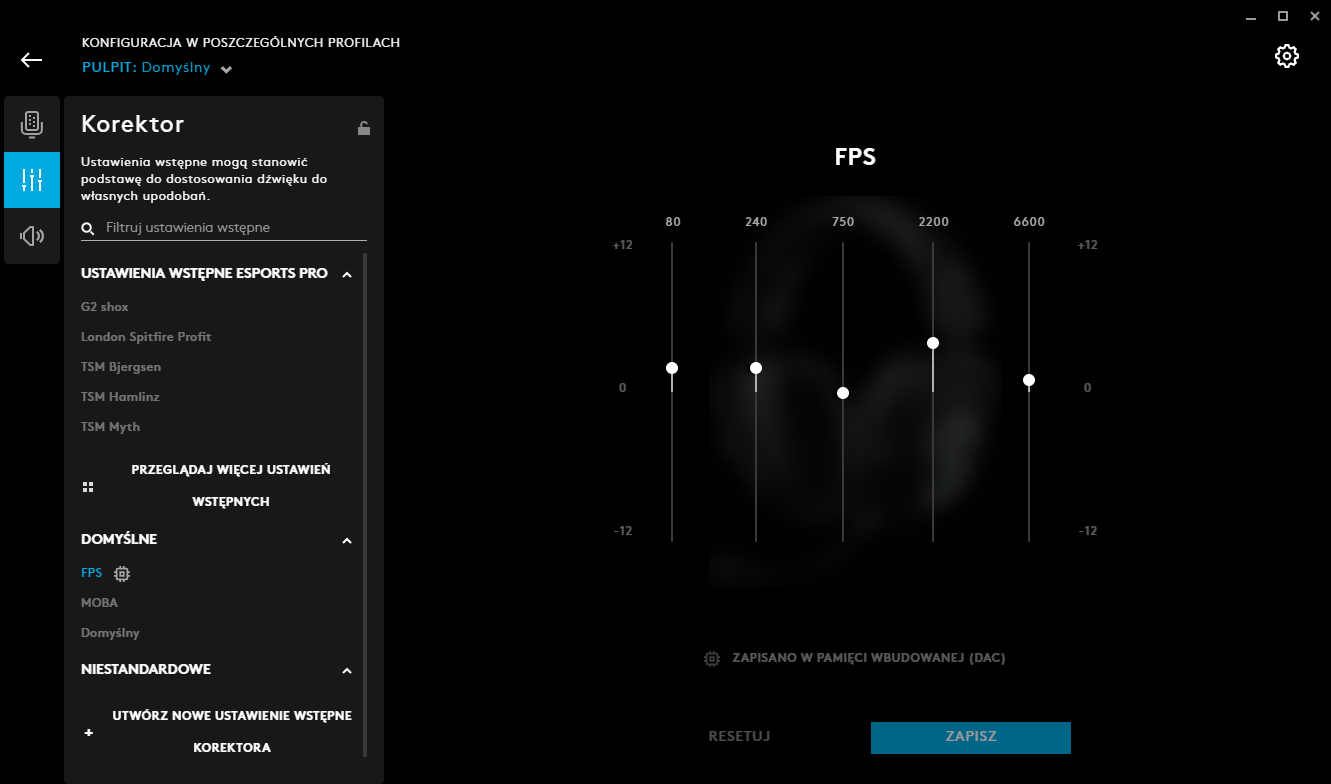 They really make a difference. The change between individual microphone presets is gigantic. These were divided into three basic groups: created by Blue and created / inspired / agreed with professional e-sportsmen appearing with the Logitech logo on T-shirts. The last group of profiles is particularly interesting.
I have the impression that on the Blue profile side there is too much desire to modify, improve and clean up outgoing audio. The effect is opposite to what was intended. Instead of the most frequently chosen, the microphone manufacturers' presets were at the gray end of my private ranking. Of course, this is a purely subjective matter. That's why I'm wondering which profile will appeal to you the most. I enclose only part of all startup configurations. Others can be downloaded from the web via the G HUB program.
Blue profiles:
Profiles of e-athletes:
Being at G HUB - I did not meet with dedicated software that would allow to change so many individual parameters. Excellent work. The Logitech helper application is slowly growing into one of the best computer player assistants. It is worth paying attention to it because the previous version of the program was terrible. Really awful.
Logitech G PRO X - hit, kit or something in the middle?
Due to the partnership with Blue about the PRO X model it got really loud. This is undoubtedly one of the more media premieres when it comes to the periphery for computer players. That is why it is worth separating the noise from the facts. The facts are that Logitech G PRO X is not the best kit available on the market. It could have been if the price was 300 PLN instead of 500. However, at the current PRO PRO rate, it offers too little too much for me to call it the king of the medium shelf.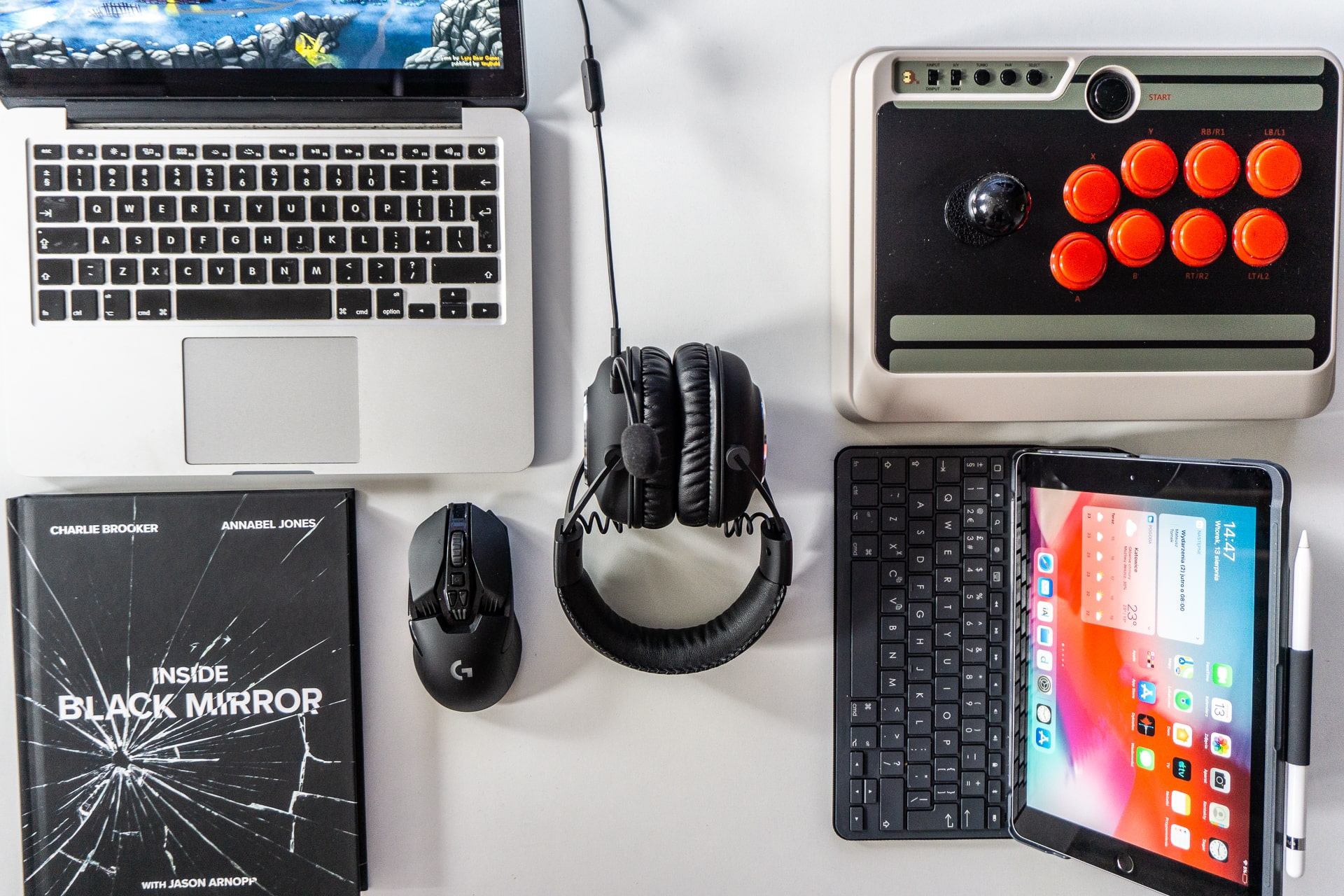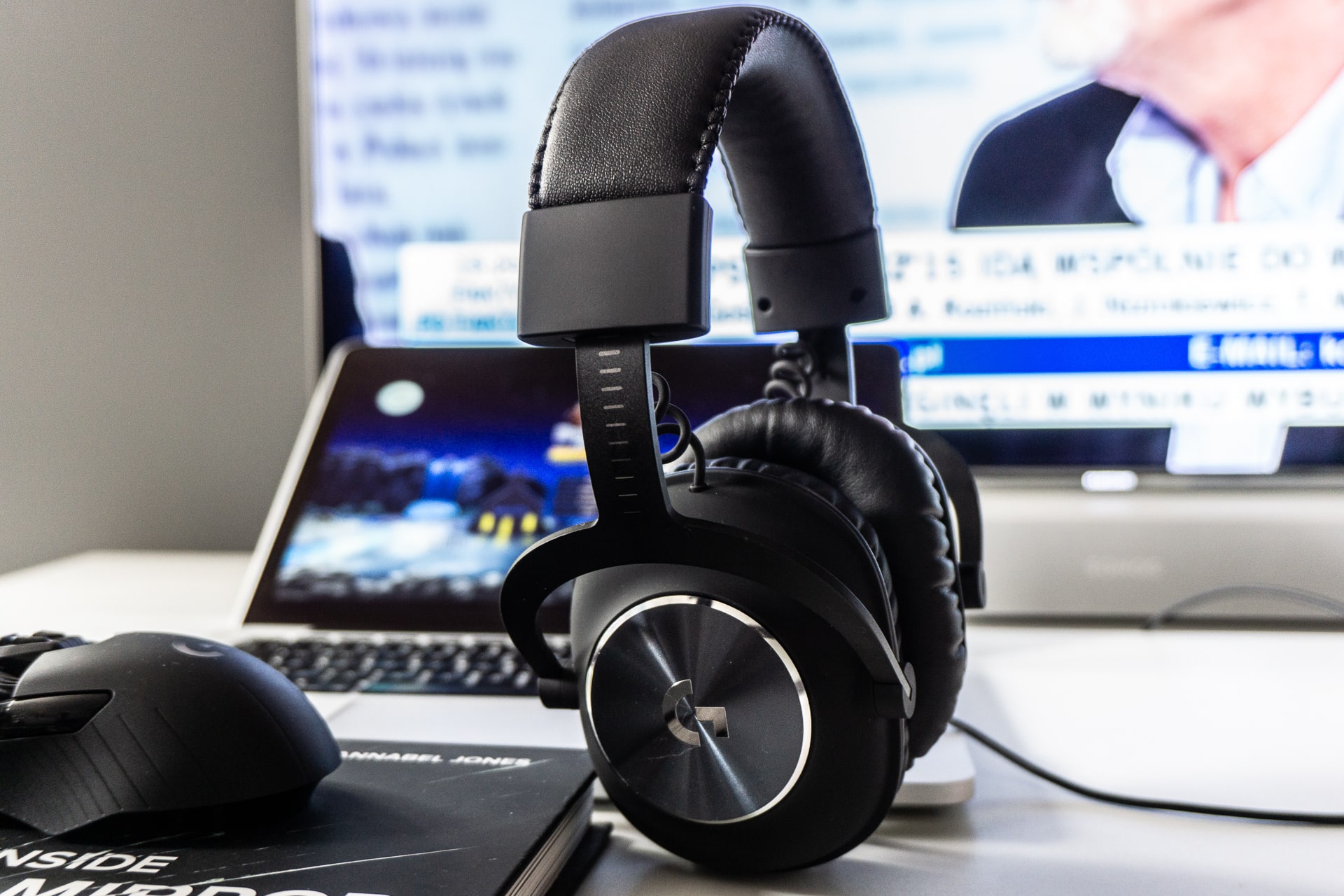 The main problems of this set are convenience during long (3+) marathons, relatively high price, mandatory cabling, low versatility and lack of support for advanced settings outside of the Windows environment. On the other hand, Logitech has made enormous progress in areas that were his Achilles heels. The company has repaired the design, increased stability and improved the microphone. Evident progress, thanks to which Logitech headphones become more than just a background to fantastic mice.
Thanks to the external USB logitech G PRO X it sounds CAPITAL. Especially when playing FPS. Headphones perform well during listening to pop. In addition, they are one of the few who play moderately correctly with rock and metal. The option of a rich microphone configuration is unique and unprecedented, and the number of settings and sliders captivates. These are all advantages that cannot be argued with. Considering the ratio of advantages and disadvantages, we get really, really good headphones. The ones that can be recommended in the dark to every shooter lover and almost every player.
The biggest advantages:
Logitech repairs its weaknesses: microphone, design, stability
One of the prettiest headphones for players on the market
A wealth of microphone profiles
Great software support
The bass doesn't eat the inside, you can listen to the music
Solid construction: steel, aluminum
The DAC noticeably improves the audio quality
Great digital 7.1 ...
The biggest disadvantages:
... but only after manual configuration
Amazingly ruthless and fallible noise gates
Fatal default microphone mode
Price: 550 PLN
Competition can do little less for much less (money)
The whole problem is that you can get slightly worse audio for noticeably less money. At the moment, the biggest enemy of the Logitech G PRO X set is its own price. If this falls to PLN 300 - 350, the company will be able to fight seriously for the crown on the medium shelf for the first time. Earlier Logitech was only allowed out of courtesy.
Logitech goes on knives with HyperX. Logitech G PRO X is an external DAC, Blue and 7.1 microphone in games - a review