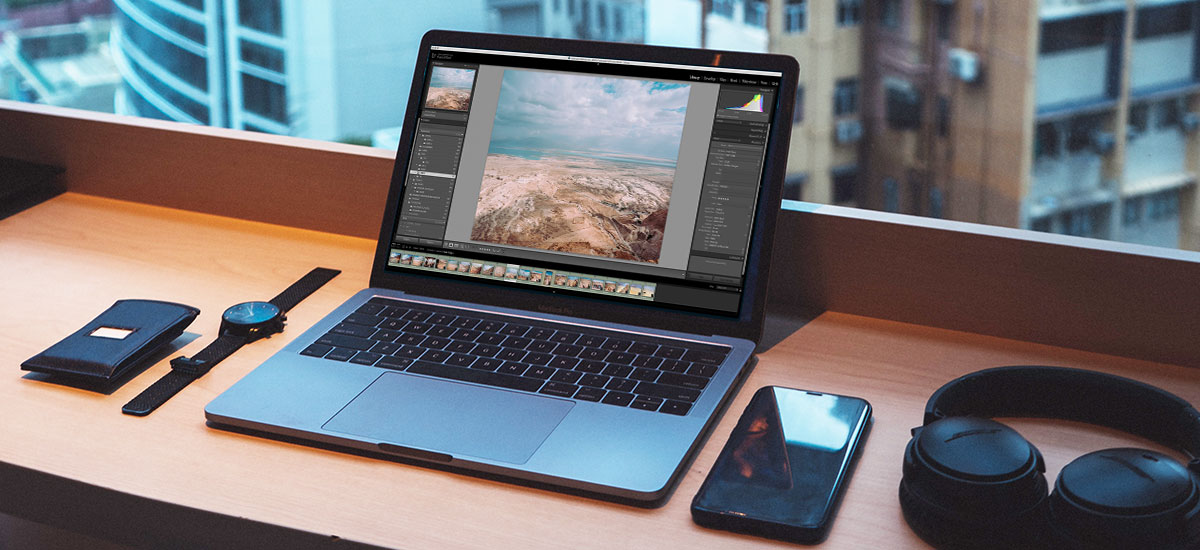 You can now download an update for Adobe Lightroom and Adobe Camera Raw. And although it does not introduce too many new features, it will make Lightroom really accelerate.
The creators ensure that they focused on what many photographers bother the most in Lightroom - improving performance. GPU Accelerated Editing will help you with this. When I read this information for the first time, I had to be pretty good about what was going on. Lightroom has been using graphics cards for quite some time. Apparently, the point is that this feature has simply been expanded and realistically improved.
It is important that the program clearly accelerated
Feel the change right away. I work on a 2-year MacBook Pro 15 "with a 2.6 GHz Quad Core Intel Core i7 processor, a fast SSD drive, 16 GB RAM LPDDR3 2133 MHz and a graphics card Radeon Pro 450 with 2 GB GDDR5 memory. I have a computer connected to a 27-inch Eizo CG277 monitor with a resolution of 2560 × 1440 px. On such a fairly efficient set, Lightroom works noticeably faster. Responds more efficiently, loads thumbnails faster and switches between modules. It is more responsive, less silent. Working with him now gives more pleasure, although it is still not perfect.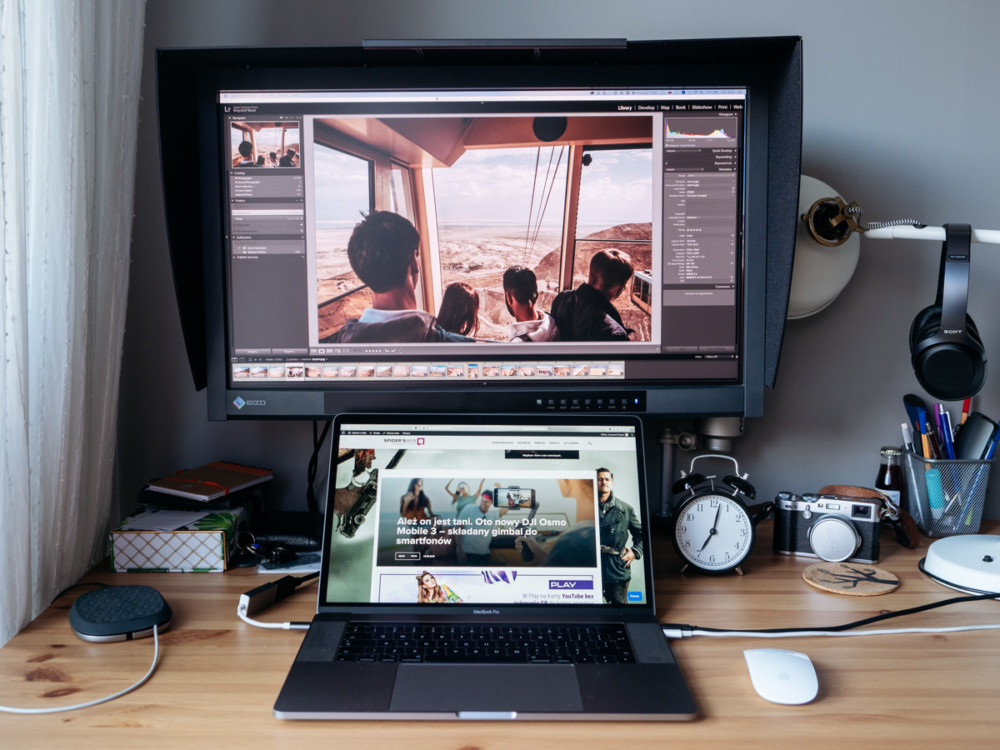 The change should be felt mainly by owners of strong graphics cards and monitors with higher resolutions (4K and above). On Adobe, you can read exactly what graphics cards are about. In a nutshell, if you have an AMD, Nvidia or Intel card from 2014 or newer then there is a good chance that Lightroom will get along with it. Another issue is the performance of this card.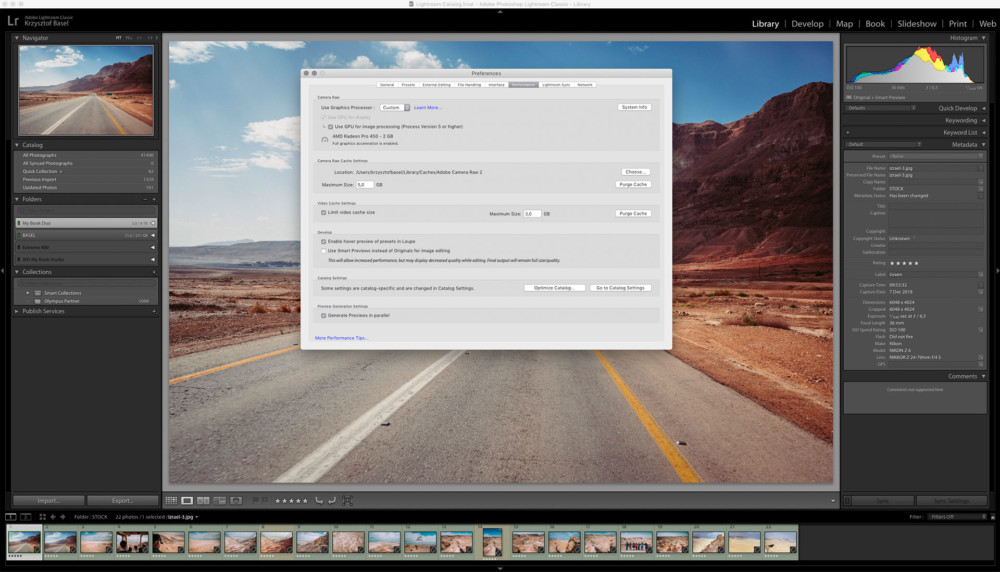 However, I can see improvement. In the Lightroom Classic > Preferences> Performance menu, the graphics card usage section has been expanded. Earlier I had only one simple function - enable or disable. Now we can choose the support mode: Auto or Custom, in which you can choose acceleration separately for the monitor and when editing photos. In Auto mode, the program decides whether to enable basic or full acceleration mode. For me it is possible to enable full, but if the program is to decide, it will enable only basic support. Apparently, my graphics card can't handle full acceleration according to Lightroom.
After all, I'm glad that finally you can see the effects of work on improving the program's performance, which is something that Adobe has announced for a good two years.
The August update introduces some small news
The update does not bring many big new features, but focuses rather on minor improvements.
"Significant improvements to the library module when browsing folders," which is a fix that should improve the performance of Lightroom Classic;
Option to export a file in PNG format using Lightroom Classic or ACR;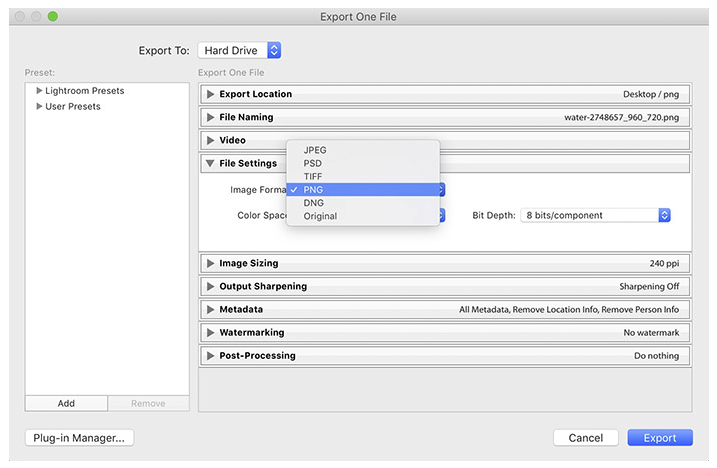 Possibility to add colorful labels to the collection;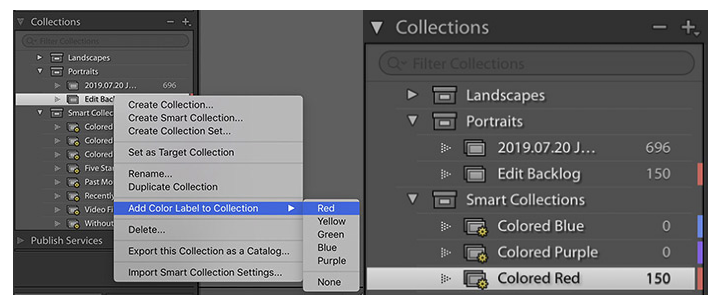 Ability to group images together to create HDR, Panoramas and HDR panoramas.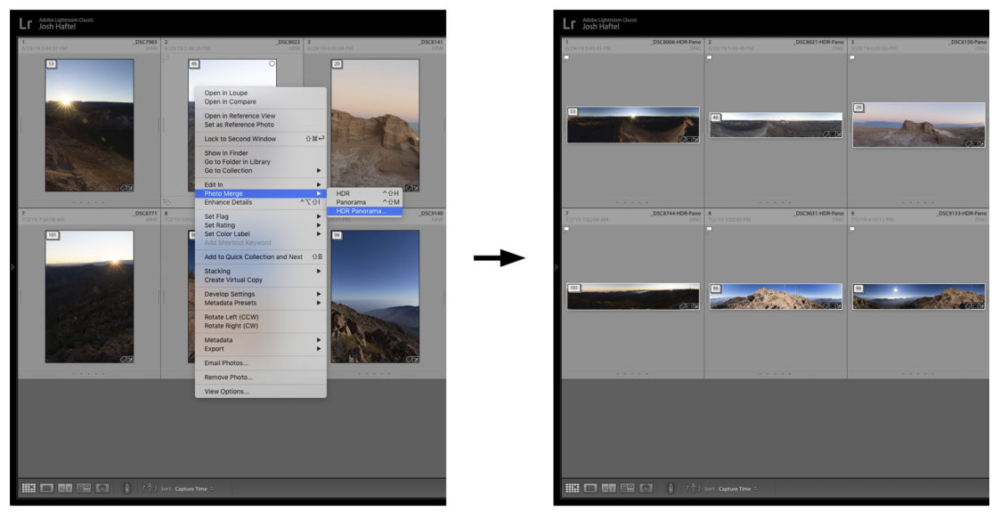 A practical and useful novelty in Lightroom (the one based on the cloud) is the ability to recover accidentally deleted photos. Deleted files will be visible in the "Deleted" directory for up to 60 days. It just looks like the recycle bin function like a mailbox. Traditionally, the list of cameras and lenses supported by Adobe has also been expanded. The list includes, among others, Sony A7R IV , Sony RX100 VII or Canon PowerShot G7 X Mark III and Hasselblad X1D II 50C. Some smaller changes have also been added to Lightroom Mobile.
I work on photos and I don't believe it. Adobe Lightroom has accelerated after the upgrade