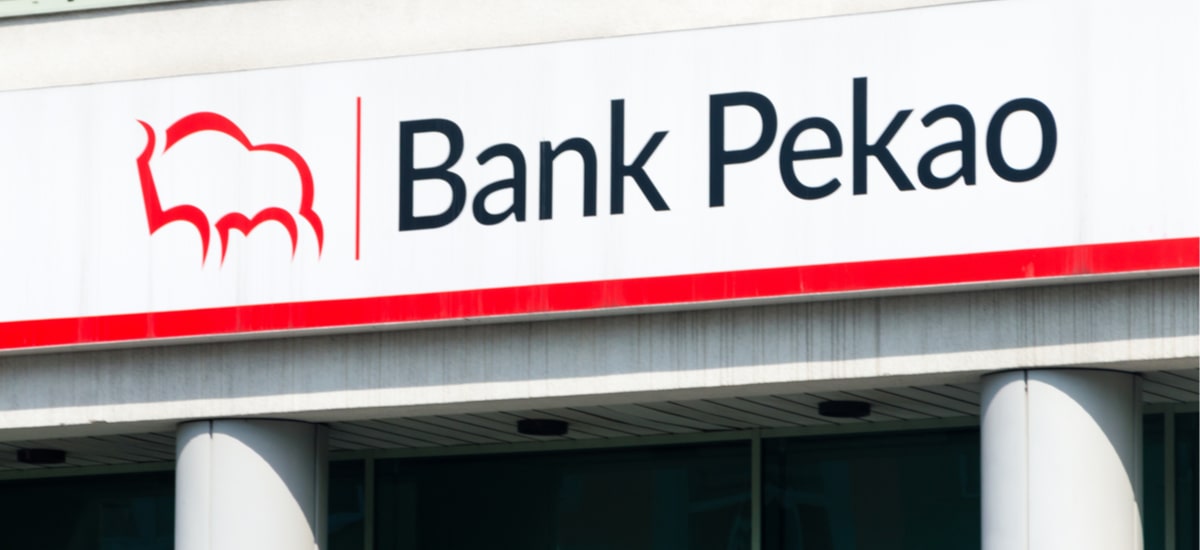 Next to the well-known phrase 'real time marketing' there should be a new one: 'real time banking'. Immediate response to the changing needs and expectations of consumers are the basis of modern banking. Whoever keeps his finger on the pulse and adjusts the offer can count on customer favor. A good example of this is Bank Pekao SA, noting an increase in the number of accounts set up by over 100 percent.
Bank Pekao is one of the entities enabling the submission of applications for benefits 500+ and Good Start (300+ for a school layette). From July 1, every Pekao customer got the opportunity to conveniently send an application without leaving home via the Pekao24 platform. It turns out that this possibility is used by a lot of Poles. Since July 1, more than half a million bank customers have sent applications for 500+ and layette. This is twice as much as a year ago.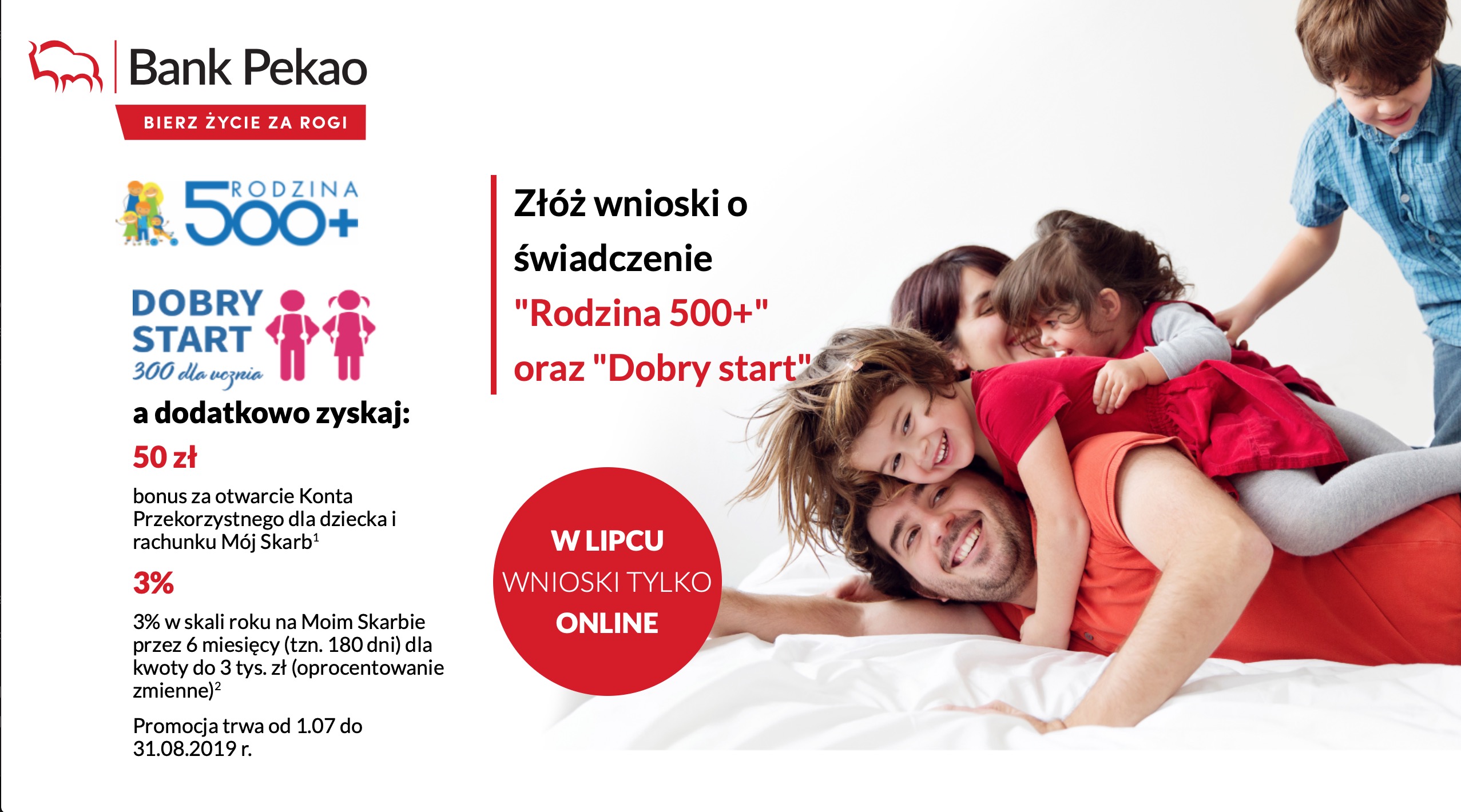 In total, as many as 1/8 of all applications in Poland were sent via
Pekao24 .
For four million of all applications submitted electronically, as many as half a million were sent via Pekao24. In this way, the bank's platform has become a key activity hub for 500+ and Good Start benefits. However, over half a million is not the final result. After all, e-applications can still be submitted, and people who will do it by September 30 can count on compensation until July 2019. Applications submitted at a later date will not take such compensation into account.
If you still haven't applied for 500+ or ​​Good Start, you can do it, among others via Pekao24. The bank has created a special website for its clients , where it explains step by step the method of submitting the electronic form, the process of its verification and the way in which the service will be issued. Even people who use the Internet less often will have no problem understanding the clear instructions.

What does 500+ have to do with modern banking? The Pekao example shows that a lot.
Along with providing a platform for submitting applications for benefits from the state budget, Bank Pekao has prepared convergent offers. For example, customers applying for 500+ can set up a new, free My Treasure account with the intention of putting these funds for the future of their offspring. The promotional interest rate on such an account is 3 percent.
In turn, along with the 300+ layette (Good Start benefit) goes a free Konto Transparent for young people . By putting them on, the customer can count on PLN 50 for a good start, as well as discounts on language school offers, clothing, footwear, books and toys. The modern account creation option goes hand in hand with the youth profile of the service ... using selfie. A person setting up an account in this way, without leaving home, can count on a one-time payment of up to PLN 200.
Offers tailored to applicants bring great benefits to Pekao.
The bank recorded a double increase in the number of new My Treasure accounts compared to the period before July 2019. In turn, the youth account Przekorzystne for young people is selected by more than 60 percent. more often than before the period of submitting e-applications. There is an evident correlation between web forms and new accounts created by Pekao users. The bank makes great use of the convergence phenomenon.
Since we are applying for 500+ for a newborn child, why not create an account immediately? A gift for 18 or graduated in the form of access to such an account will be truly unique. Additionally, we will have control over it all the time, while transfers in the same bank will be faster. Children will especially appreciate this when traveling and studying.

Pekao's activities are the best example of "real time banking". The bank not only offered a platform for submitting applications, but also tailored its own offer to the services of its clients. The result is a twofold increase in the number of new accounts created, which is a remarkable achievement given the great competition and weakening customer loyalty on the financial services market.
In modern banking, more and more will depend on such immediate initiatives. From product customization to a specific customer group. Narrower than ever before, but with thicker wallets. The ability to respond quickly and creatively to the consumer and his needs - is one of the pillars of modern banking.
* The material was created in cooperation with the Pekao brand.
Half a million citizens benefited from 500+ and 300+ applications in Pekao. "Real time banking" pays off