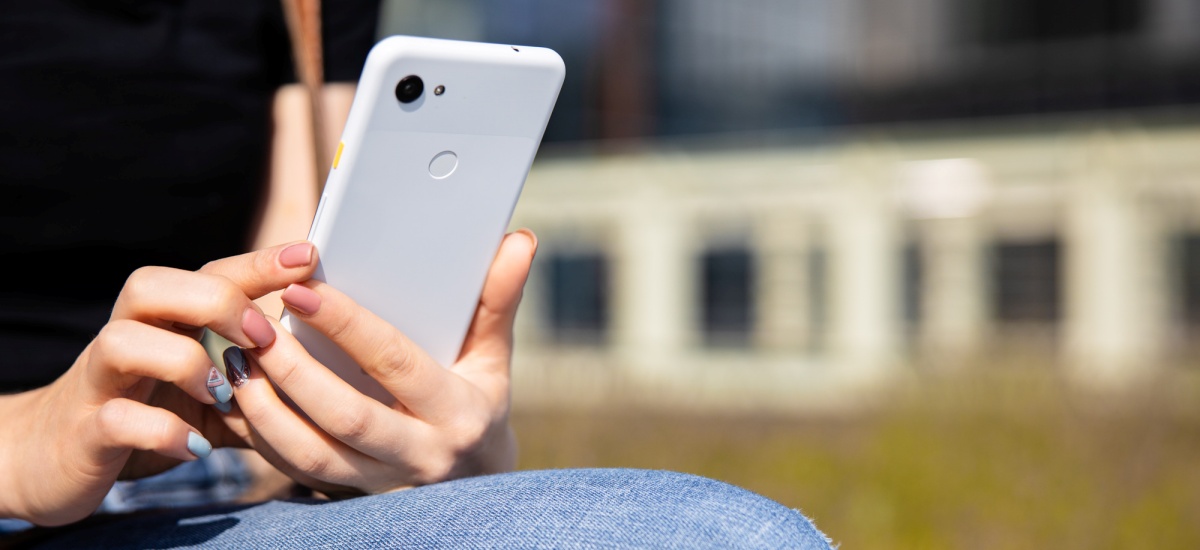 Google Pixel 3a XL. How many stories are heard about this miracle from overseas, which Google sent to the world to show how to make smartphones from the middle shelf. I used it for two weeks and ... I don't feel saved.
Google's smartphone is not officially available in Poland, it must be clearly explained at the very beginning. For this reason, its price on the Vistula is quite ... questionable. I mark it at the very beginning, because the price plays a very important role here.
In the X-kom store, thanks to which I can test Pixel 3a XL, Google's smartphone costs PLN 2999 for the "large" version and PLN 2599 for the "small" version, respectively . It is very, very expensive, but what to do - you have to pay such a "tax" to enjoy warranty in Poland after purchasing Pixel.
Of course, Google's smartphone can also be purchased by other means, e.g. directly in the United States. If someone has an aunt / uncle / brother-in-law / a friend from elementary school, they can ask them to buy a smartphone or buy it by mail order - then the price will be 479 and 400 dollars, which, without taking into account any duties and taxes, will translate into 1865 and PLN 1555 Much cheaper.
However, even if we considered the Pixel 3a only from the angle of the American price, I could not say that it was an excessively worth the smartphone. I have seen almost every review on American YouTube since the release of Pixel 3a and I come to the conclusion that - unlike the inhabitants of Europe or Asia - Americans simply do not know what a good cheap phone is.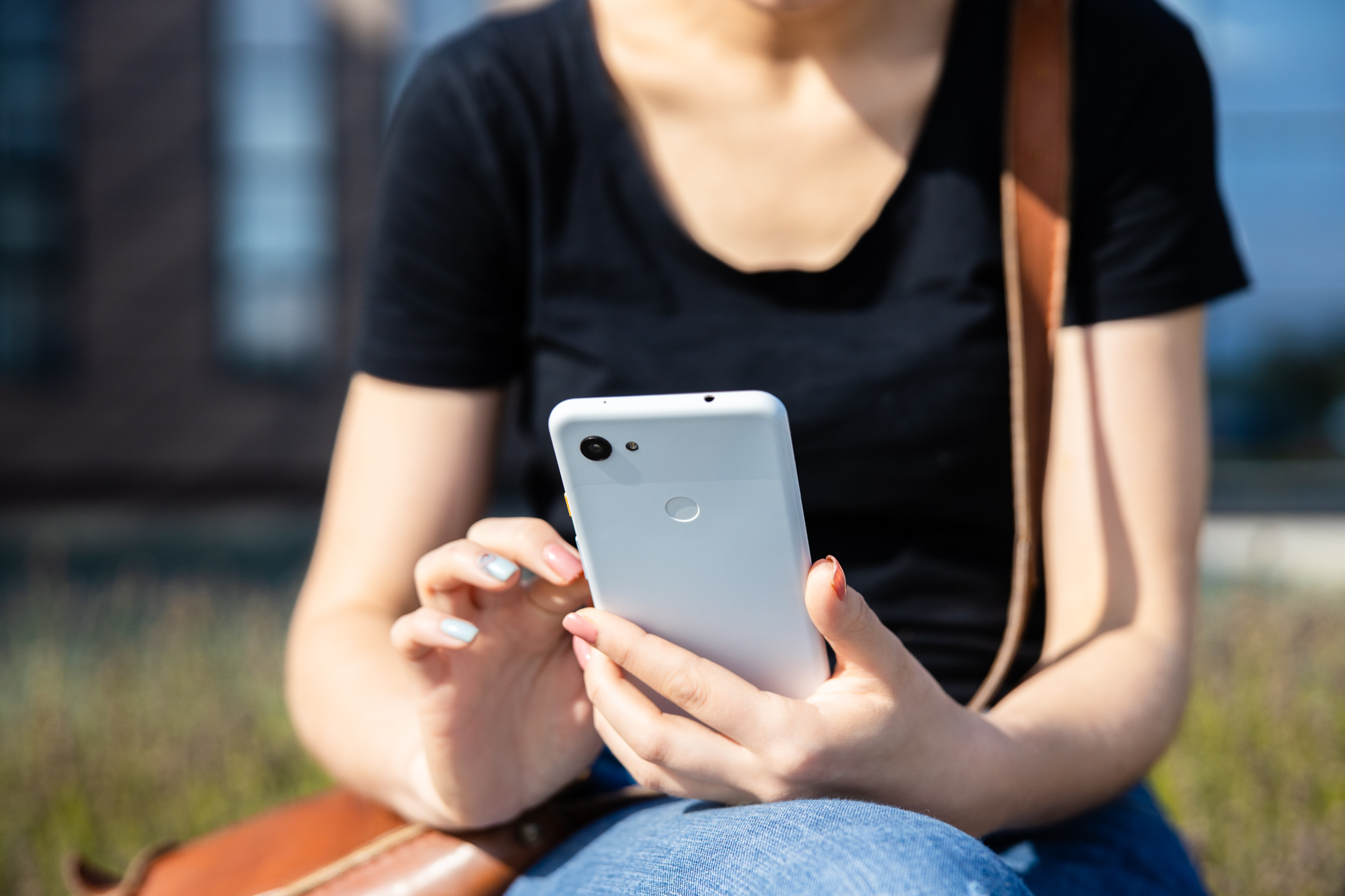 The specification of Pixel 3a XL will at most arouse a smile of pity on the lips of a Pole.
Forget for a moment that I gave Pixel prices above and let's do a small test. How much would you value a smartphone with this specification:
Processor: Snapdragon 670
RAM: 4 GB
Memory: 64 GB
Screen: OLED 6.1 ", 2160 x 1080
Battery: 3700 mAh
Camera: 12 Mpix rear, 8 Mpix front
I bet that no one thought about the amount higher than 1000 or 1300 PLN. In addition, except for the OLED screen, for less than 900 PLN you can have Xiaomi Redmi Note 7 with better specifications. Up to PLN 1,500 we will find phones with more RAM. Virtually every smartphone in the segment has more memory for data. It's not difficult to find a larger battery.
For this Google Pixel 3a XL is made of plastic, it is not waterproof, and the screen is covered not by Gorilla Glass, but by DragonTrail. Against the background of glass-aluminum constructions from manufacturers such as Motorola, Xiaomi and Honor, Google's proposal looks quite ... poor.
I would not complain about this specification if it was accompanied by excellent smoothness of operation. Because Google is responsible for both hardware and software, Pixel 3a XL should work like an iPhone, right?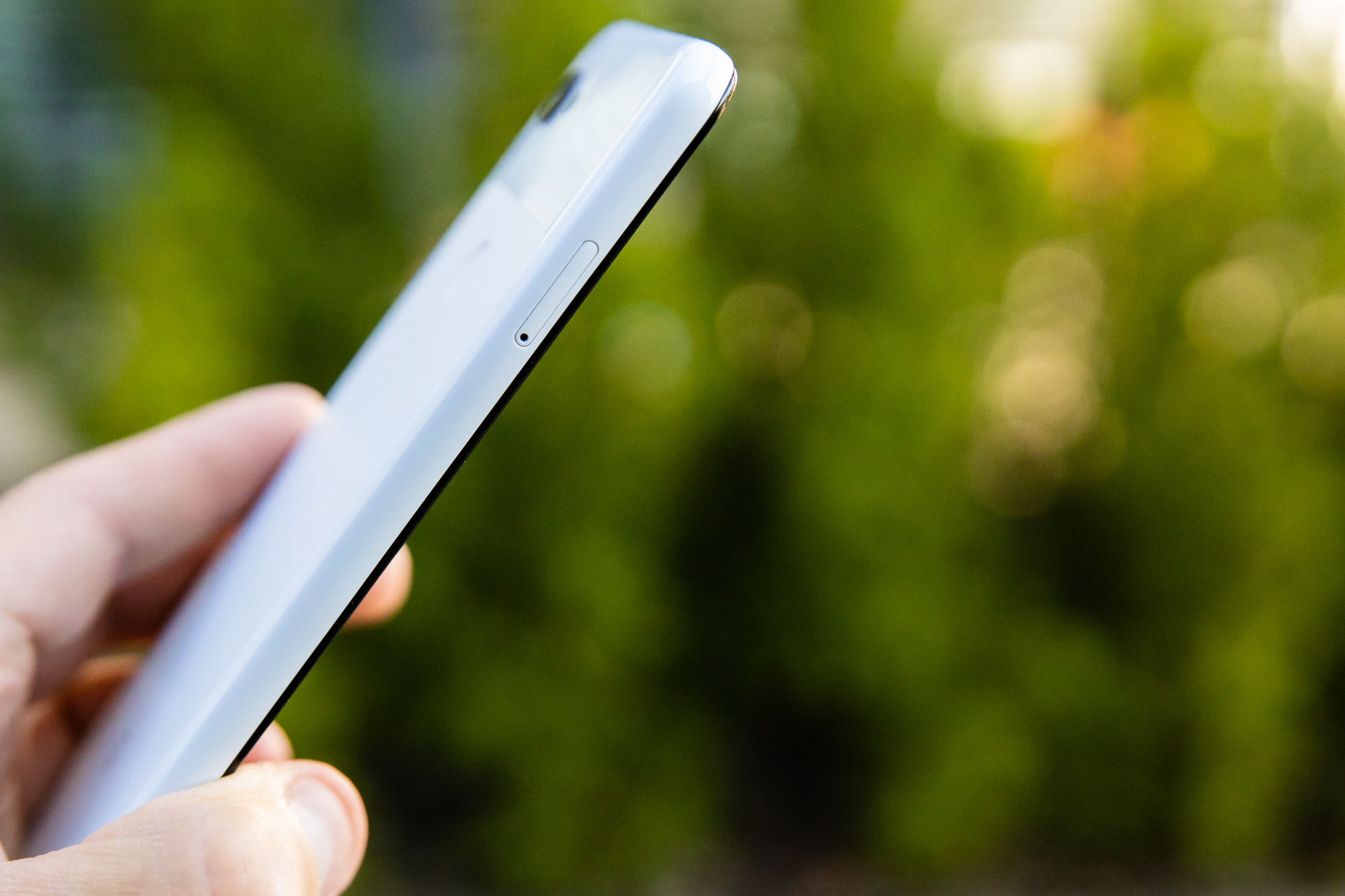 Well ... no. I discovered with undisguised amazement that Google Pixel 3a XL works not only better, but even worse than cheaper mid-range smartphones. I looked with horror at regularly appearing lags, cropping and suspensions. For 2 weeks with Pixel 3a XL I had more problems with the software than with any Android smartphone in the last 2 years!
And if Google Pixel 3a will age as badly as the older and (theoretically) better Google Pixel 3, then soon new problems will join the problems. So much for the wonderful "optimization". It is not always bad, it is tolerable most of the time, but small "crunches" occur more often than you would expect from a smartphone that has hardware and software from the same parish.
Despite this, American reviewers praise Pixel 3a and I'm not surprised at all - they just have no comparison to really good mid-range devices. Xiaomi and Huawei / Honor are practically not there. Motorola is a negligible promil on the market. Pixel 3a in the US is a real revolution, especially in operator sales. It won't impress anyone.
Since we're at the drawbacks ...
... then let me hang on to Google's smartphone for a while, because unfortunately he deserved it in many places.
Apart from the specification and smoothness of operation, the main element that deserves criticism is the display. It is cool that it is an OLED panel, but to tell you the truth I prefer a solid IPS screen in this segment, instead of such OLED. And the screen in Pixel 3a XL is at most "so-called" - the viewing angles are average, and the colors on the display change drastically as the angle changes. As for OLED, the screen is quite pale and washed, and worst of all - terribly dark. There is no question of using Pixel 3a in full sun, and even in ordinary everyday situations this display is simply not bright enough.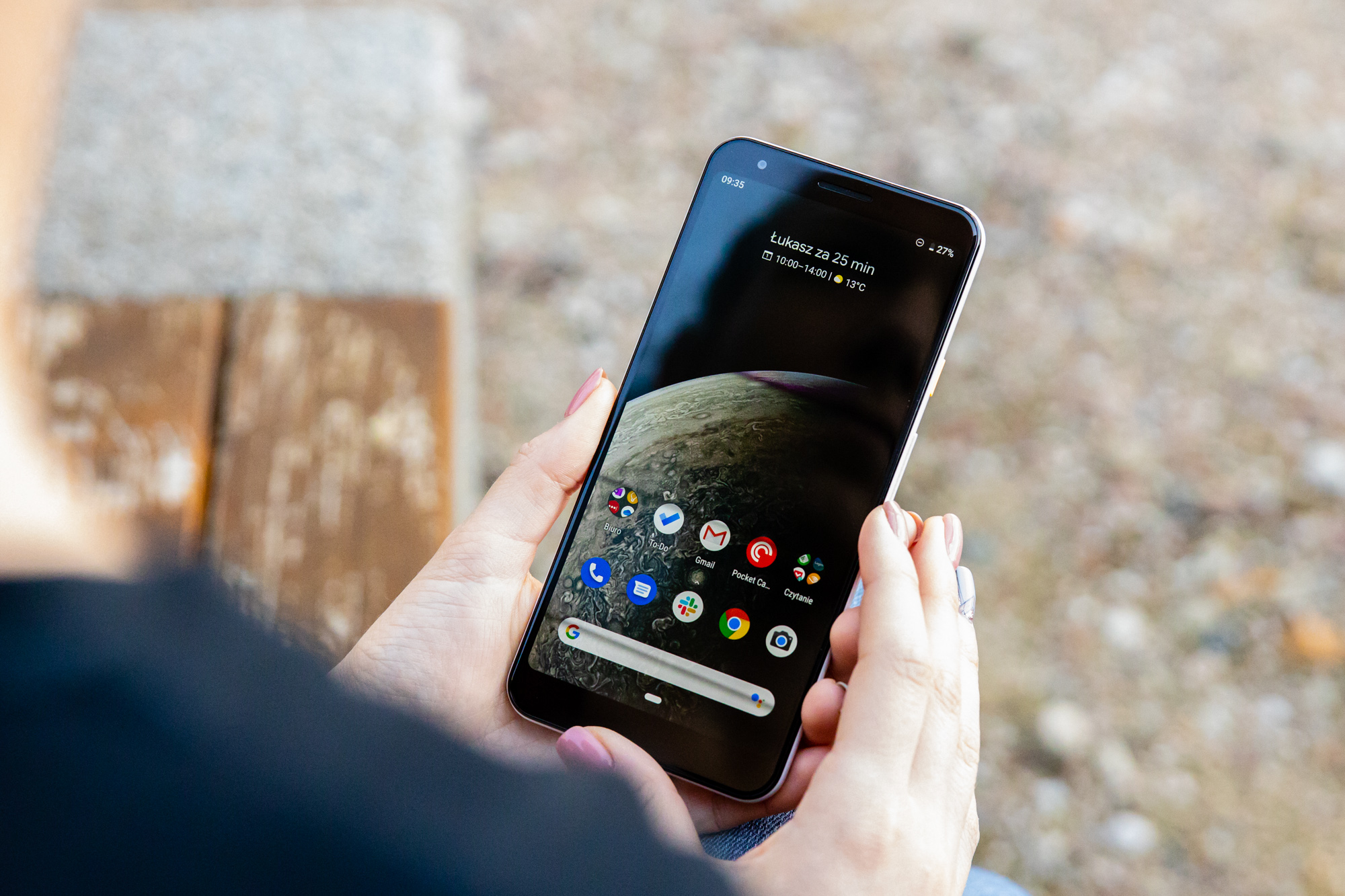 The headphone jack deserves a separate poking with a stick. Clearly Google put them here (although it is not in the large Pixel 3), because this is what consumers expect from a mid-range smartphone. It is a pity that the 3.5 mm jack is clearly added here for a detachable one. The game is absolutely terrible, at the smartphone level of the bush for PLN 500. If this is to be the headphone jack on an inexpensive smartphone, it is better not to have it at all.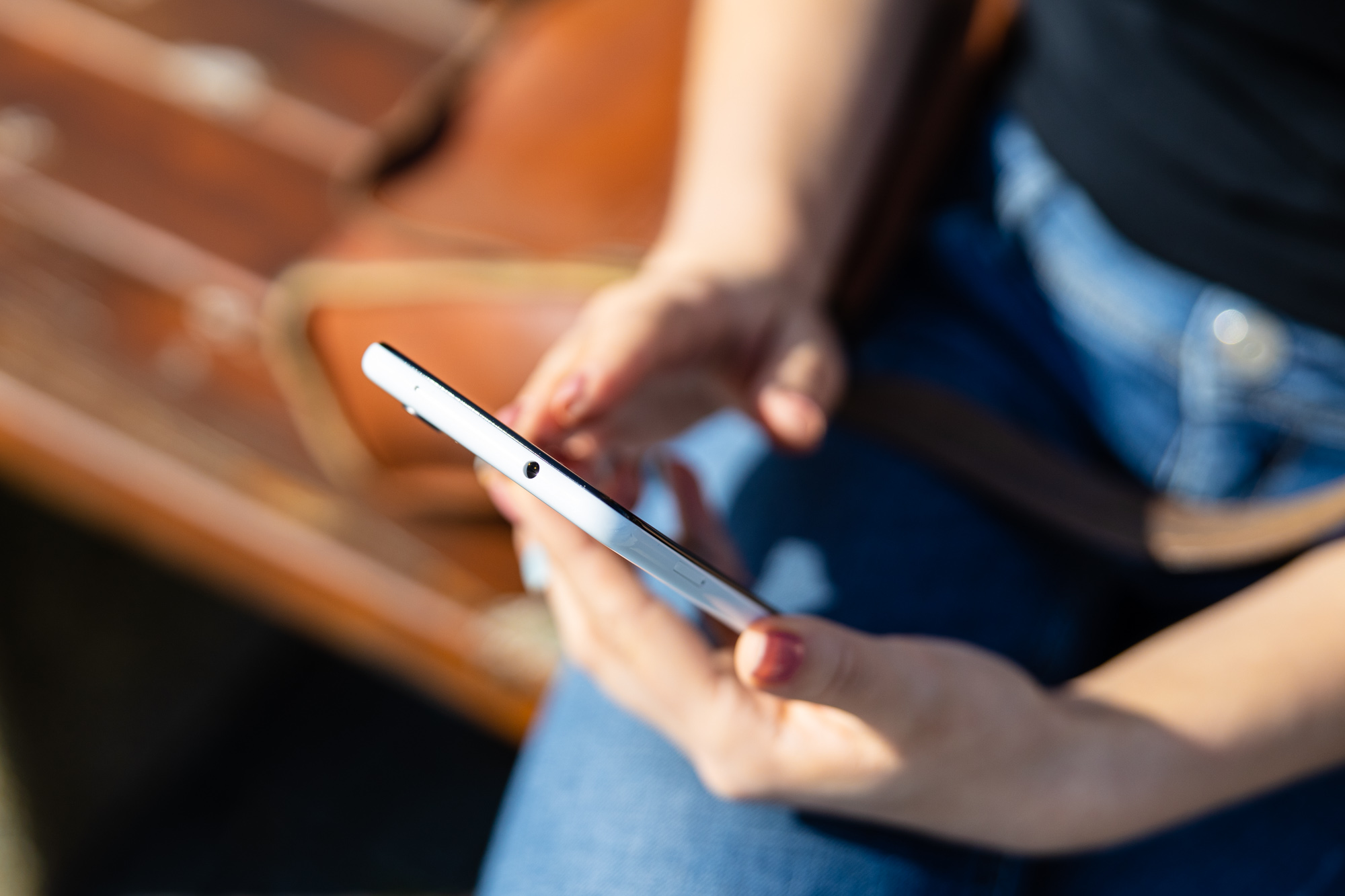 Oh, I would forget - talking about smartphones for PLN 500, Google also stole a vibration motor from them. Well, maybe from a smartphone for 800 PLN. In any case, Pixel 3a XL has one of the worst vibration motors on the market. It's so good that the vibration is short and clear (though unpleasant), and not, as with some smartphones, long and barely perceptible.
We must also say it clearly and clearly: pure Android is the worst Android today.
I did not expect that I will see a time when Android coming straight from Google will be the least useful of all, but unfortunately it is.
Well, the Pixel Launcher is quite elegant and easy to use, since it lacks many amenities known from the operating systems of Samsung, Huaweia, Sony and even Motorola, which, after all, also uses de facto pure Android with a few additions.
It's a wonder that we'll find a double tap here to wake or download the notification bar by dragging your finger on the fingerprint reader. Apart from them, the only important "fancy" is to change the camera used by turning the phone. And yes, you can squeeze the housing to call the Google Assistant. Unfortunately, the gesture works so badly and so randomly that I turned it off as soon as possible, so as not to arouse artificial intelligence when it is not needed.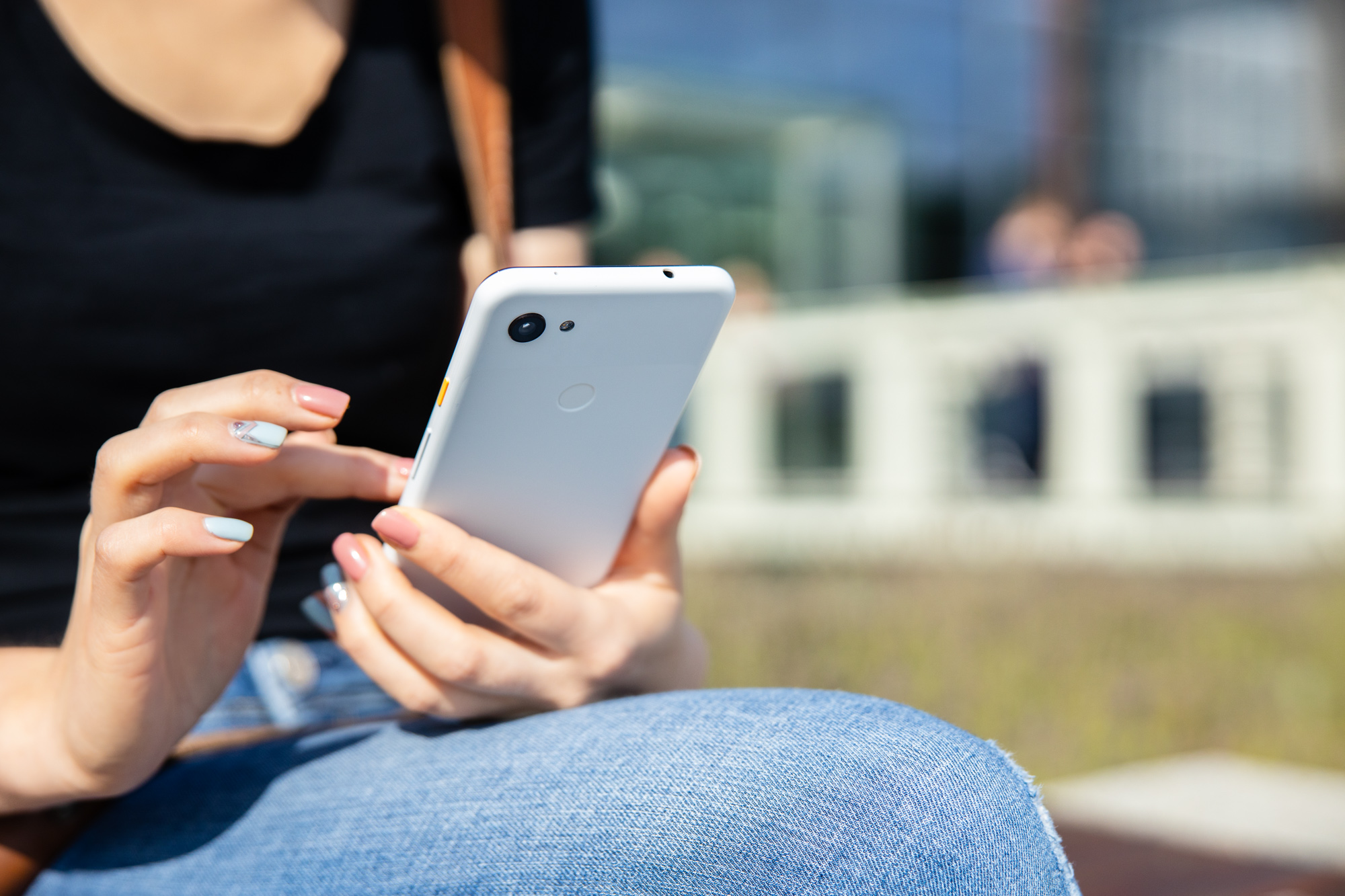 I must also add that Pixel 3a - which is odd, considering that it is a smartphone straight from Google - as the only smartphone in the last 12 months has had problems restoring data from a backup. Usually, when I start testing a new smartphone, everything goes without a problem: I log in to the Google account and the backup restores itself.
Here, not only that the smartphone has not restored all applications, it has not yet restored the saved Wi-Fi networks, and the smart-lock for itself only known reasons worked in only two applications. I didn't even have such problems with Xiaomi for 800 zlotys, which is already insulting.
Well, but maybe it's just a coincidence. Maybe Google's servers had a bad day. Maybe Google still needs some time to squeeze a series of patches from Android on YOUR OWN PHONE.
Objectively speaking, most users do not need anyway murmurings, which other manufacturers add. Android 9.0 on Pixel 3a XL does everything that Android should do, and unlike other smartphones it will also be updated regularly and in the first place. This is a huge advantage, for which Pixel can be forgiven a lot.
That said, Pixel 3a XL is not as bad a smartphone as it can appear from the above descriptions. He does some things really well, and even one remarkably well.
Google Pixel 3a XL - pluses that outweigh the minuses
The first huge, huge plus is the quality of Pixel 3a. Yes, it's a plastic smartphone. Yes, there is no dust and water resistance certificate (like any smartphone in this segment). But when it comes to how Pixel 3a XL lies in your hand, how it folds and how to use it, it's pure poetry.
The world really needs more smartphones with a polycarbonate housing. One that does not collect scratches from looking. With which you do not have to hang around at every turn. Which doesn't slip out of your hand at every possible occasion.
Pixel 3a XL is great in this respect. Reminds the golden era of Nokia Lumia, we're talking about the same level of solidity. This is not cheap plastic. It's pleasant to the touch, perfectly folded plastic. Lock and volume keys are also extremely solid and user-friendly. I have not felt such a clear click for a long time, even in much more expensive devices.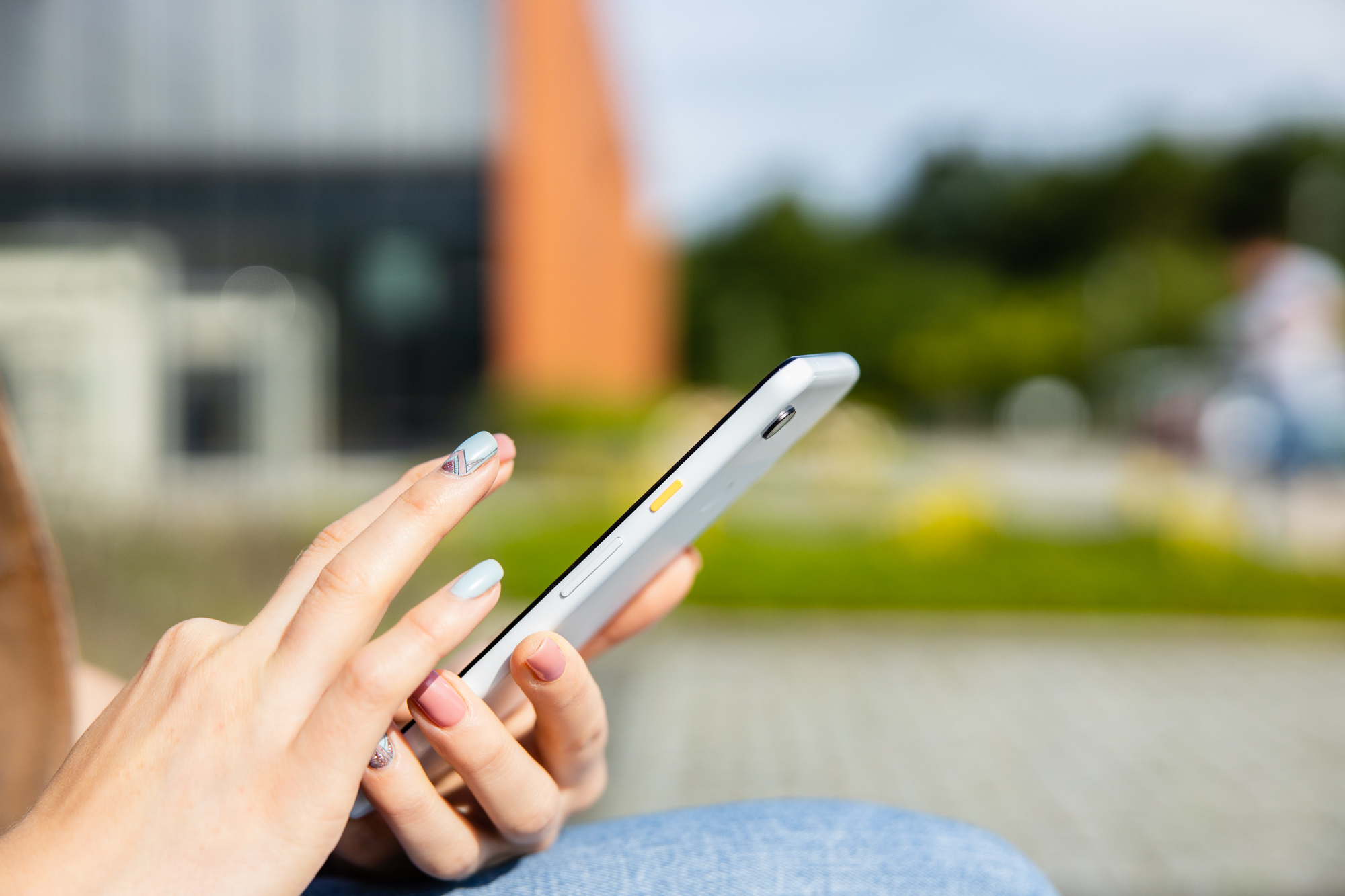 In addition, we also have a fantastic, fast-acting fingerprint reader on the back. A faster and better solution than any reader embedded in the display, which unfortunately we are enjoying a growing number of producers, also on the medium shelf.
It can be discouraged that the frame surrounding the screen in Pixel 3a is comical, even compared to other inexpensive phones, but I do not intend to do so. I prefer thicker frames than indentation on the screen. For this Pixel 3a also offers stereo speakers, although the bottom one is not under the screen, but on the bottom edge of the housing, next to the USB-C port.
The speakers are not the best on the market, but they are much better than any mono speaker that is available on mid-range phones. They have a surprising depth, they play clearly, although they overdrive a little when we turn up the volume too much.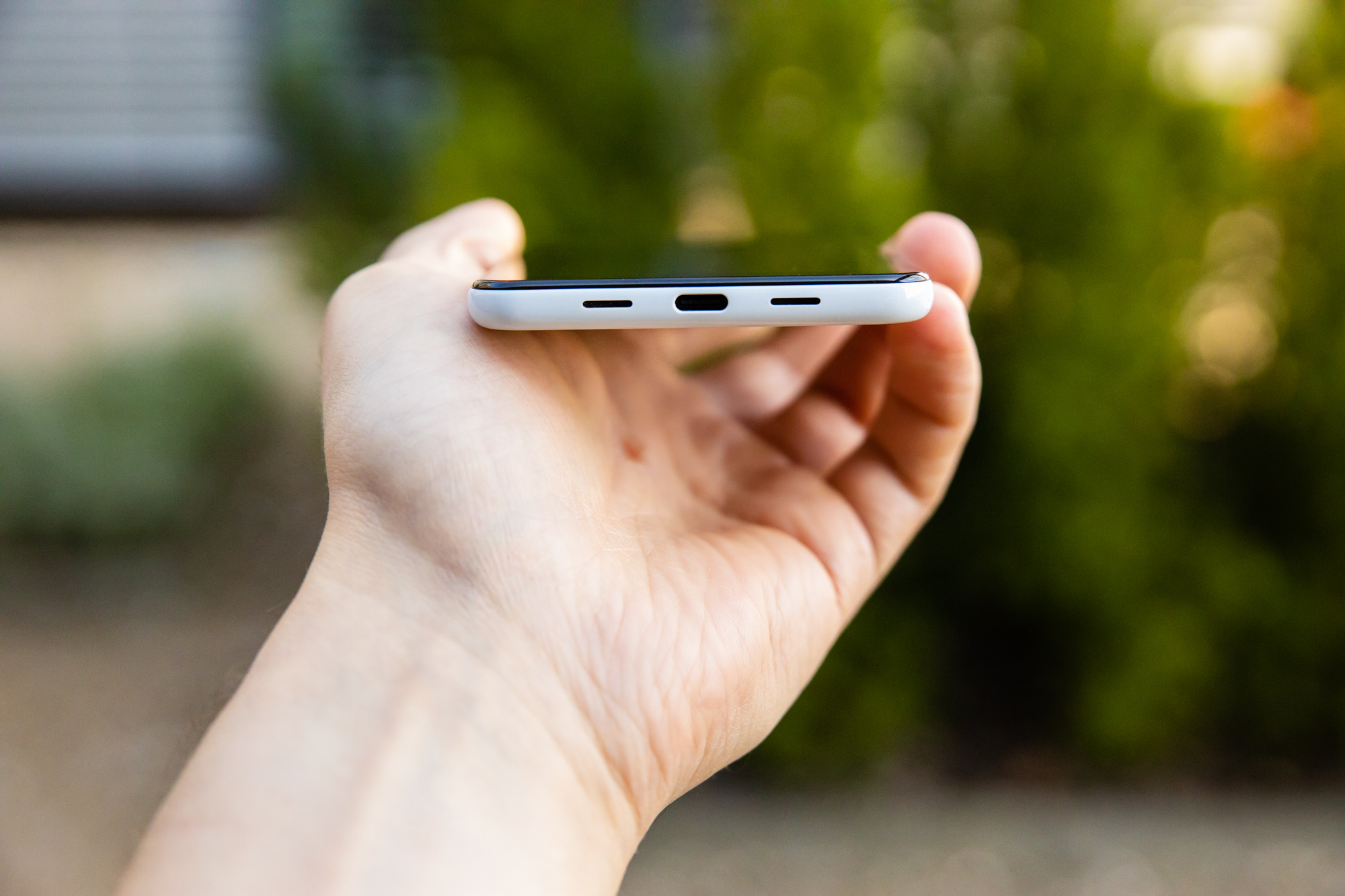 The battery deserves a big plus. Despite the fact that it has only 3700 mAh capacity (which is not a staggering value compared to some competitors), it can easily withstand a full day of intensive use, and sometimes even 1.5 days if we do not bend with wear.
I have mixed feelings about connectivity. GSM, LTE and Bluetooth work perfectly - they don't lose range, and when they catch connections, they stick to it like a grant farmer. Wi-Fi behaves strangely, however. He doesn't lose connection, but his speed can change radically from minute to minute. Speedtest once shows 50 Mb / s, once 150 Mb / s when connected to 5 GHz Wi-Fi. Meanwhile, other smartphones connected to the same network do not go below 200 Mb / s. The situation is similar with a 2.4 GHz connection, although I can feel it there, because the readings fluctuate by 10-15 MB / s.
I am able to forgive a lot for the camera Pixel 3a XL.
Pixel 3a and Pixel 3a XL have something that no mid-range smartphone has: a phenomenal camera. And not phenomenal "for this price level", but simply phenomenal.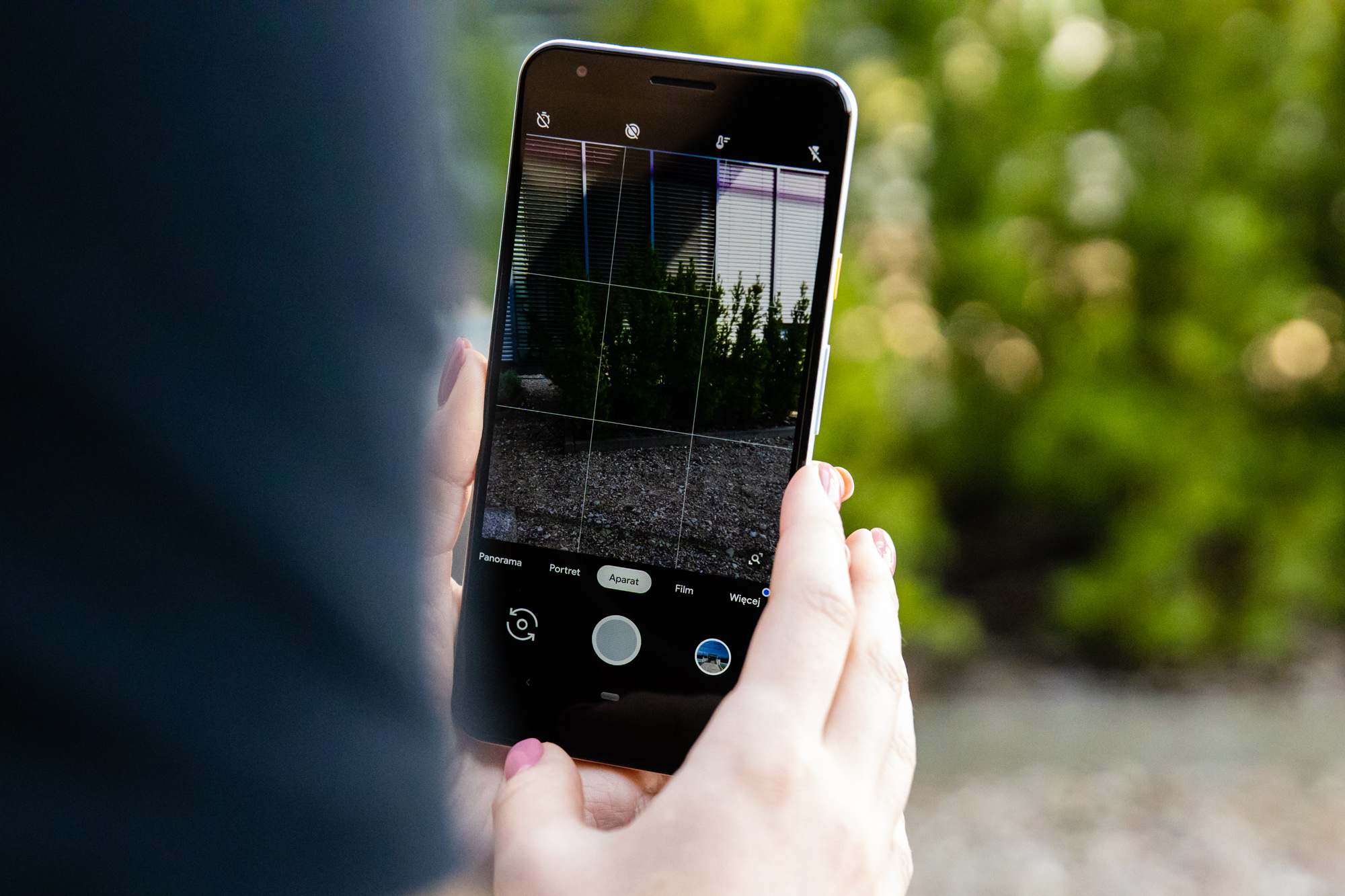 The main 12-megapixel sensor in Pixel 3a XL produces results that can match (and even beat) with high-end smartphones. This is the league of Galaxy S10 and iPhone XS, and not some Xiaomi or Motorola.
During the day the picture quality is crazy. You can only attach to the fact that Pixel intentionally does not gently illuminate the shots to best control the x-rays. However, this is a small problem that is easy to fix when processing photos. Other aspects - contrast, color reproduction, detail, etc. they just crush.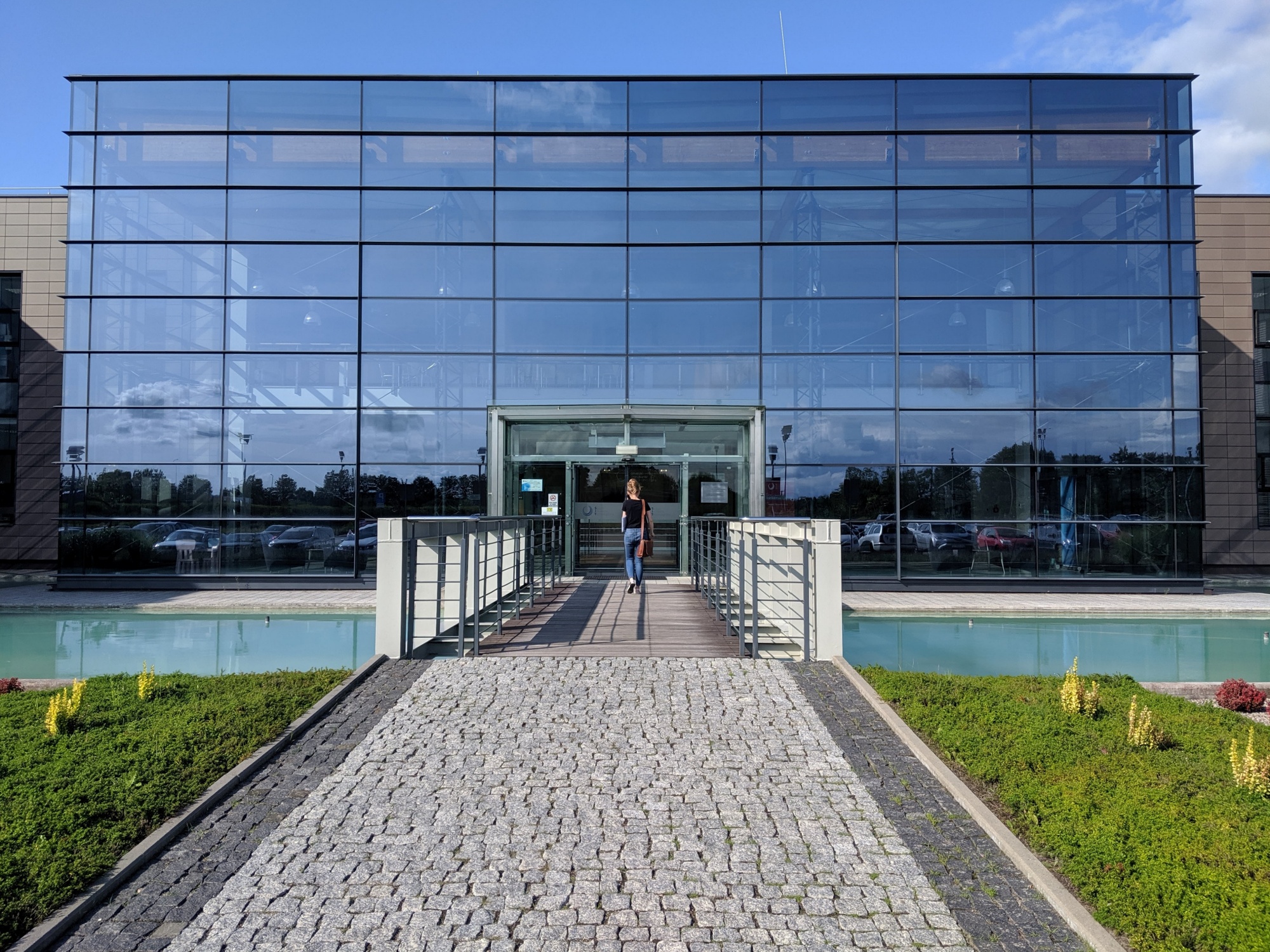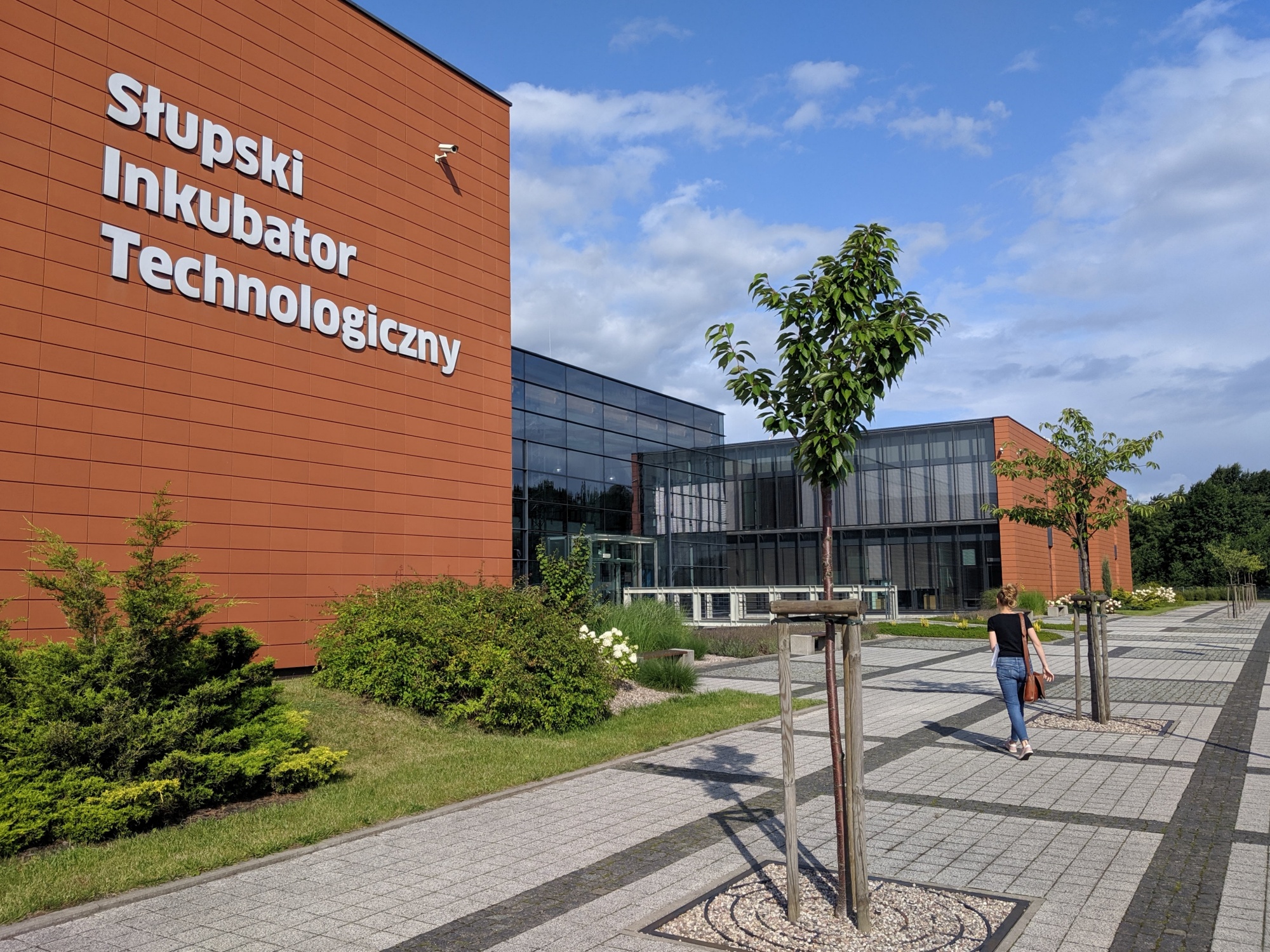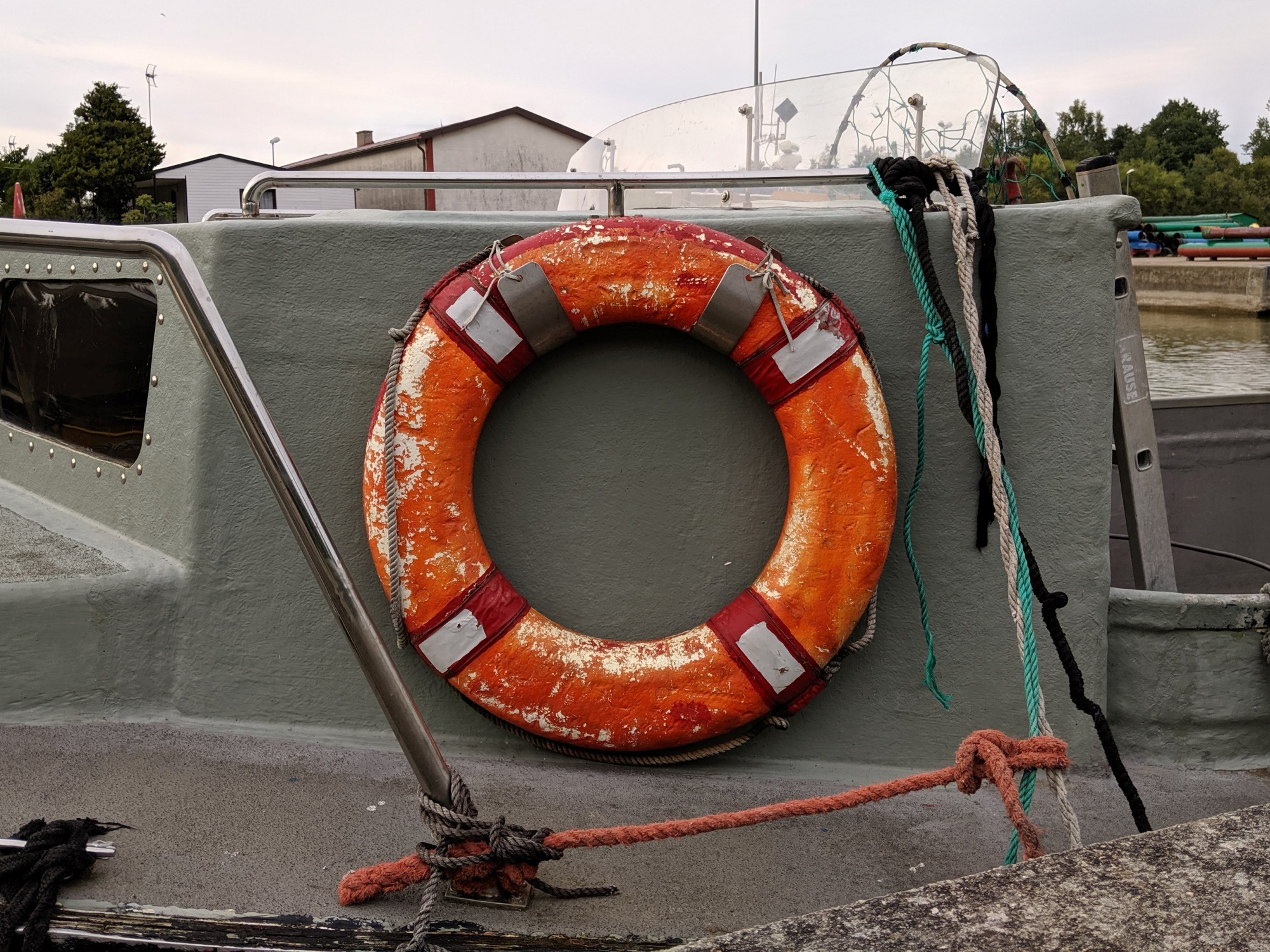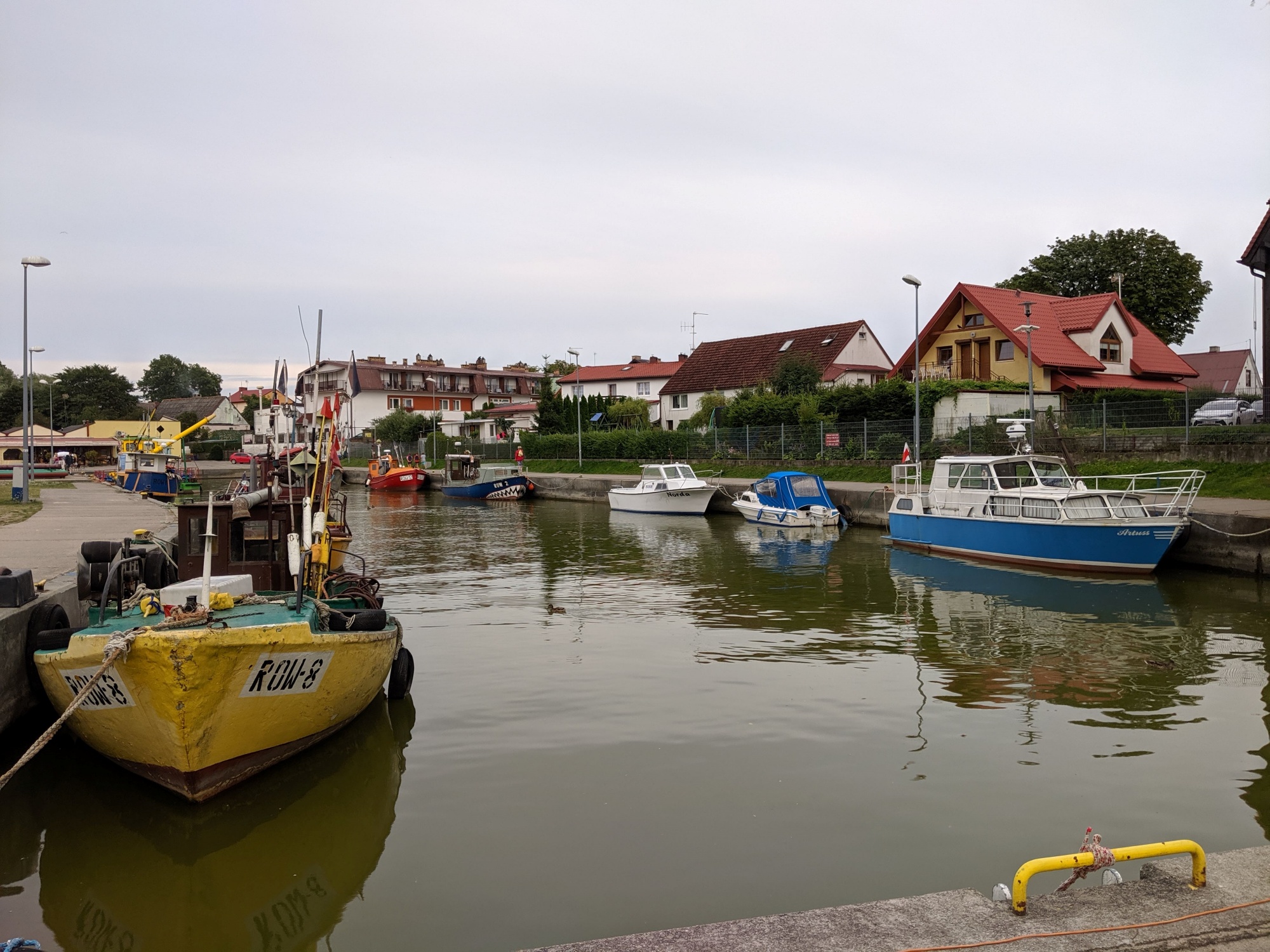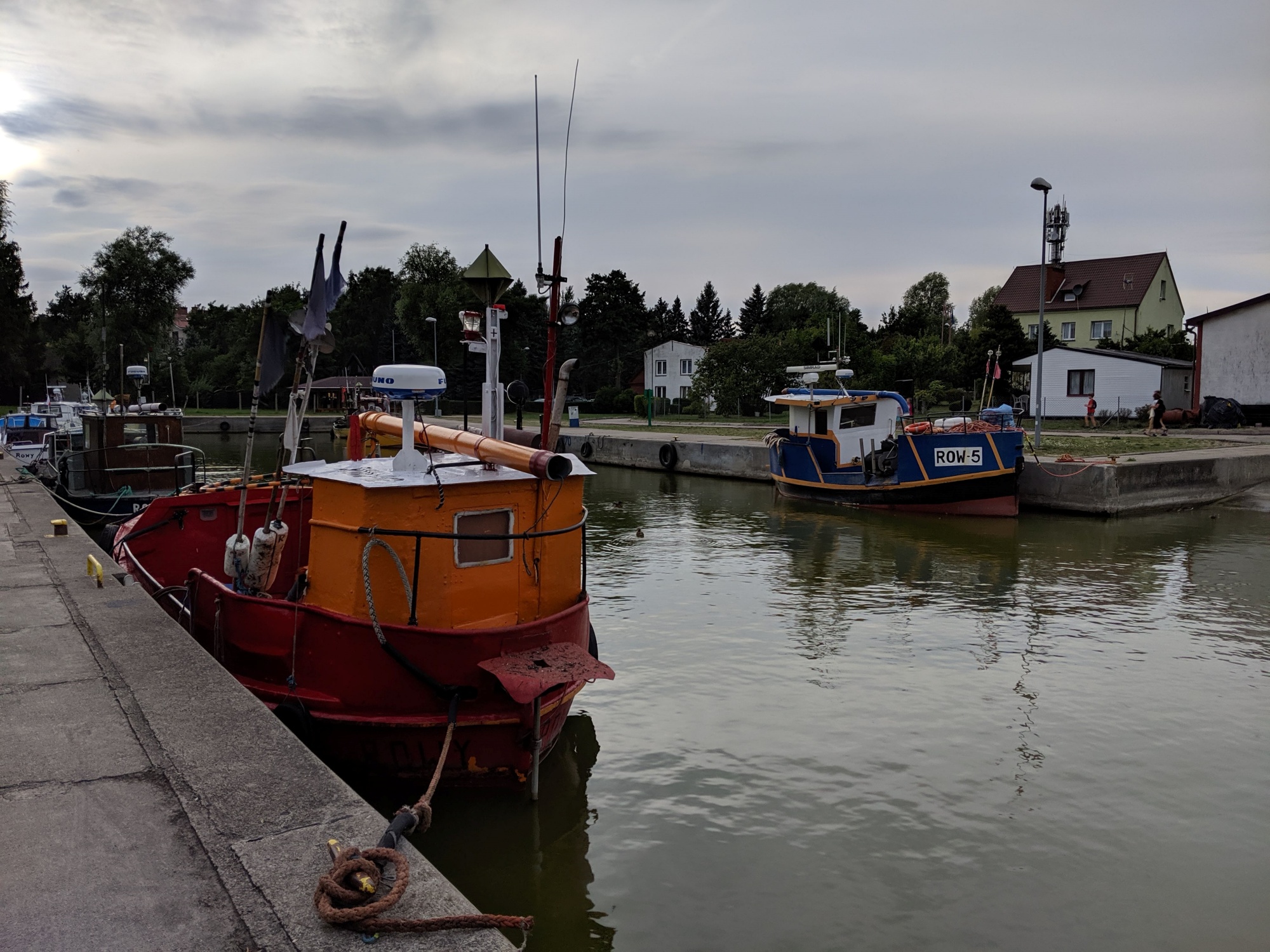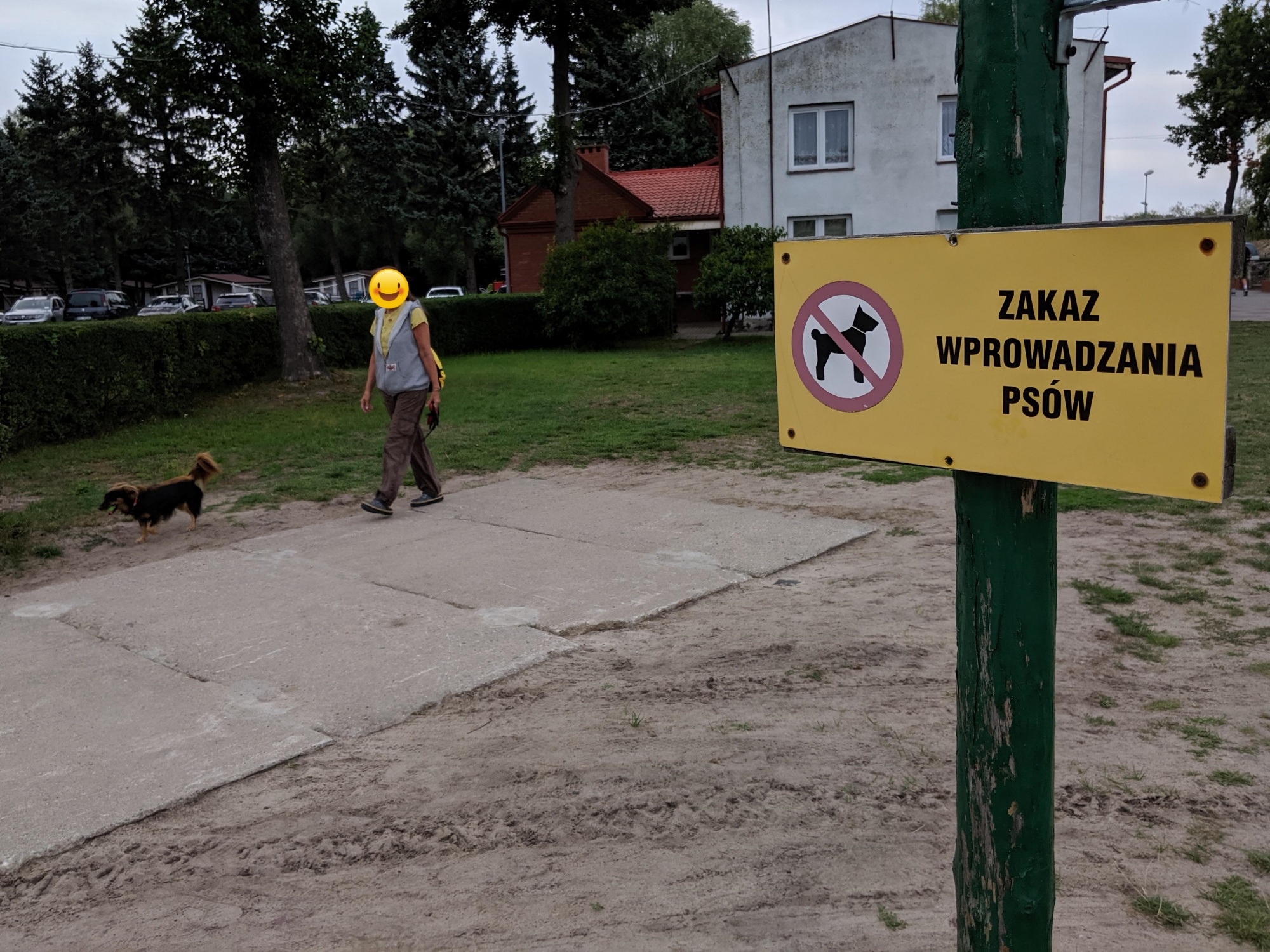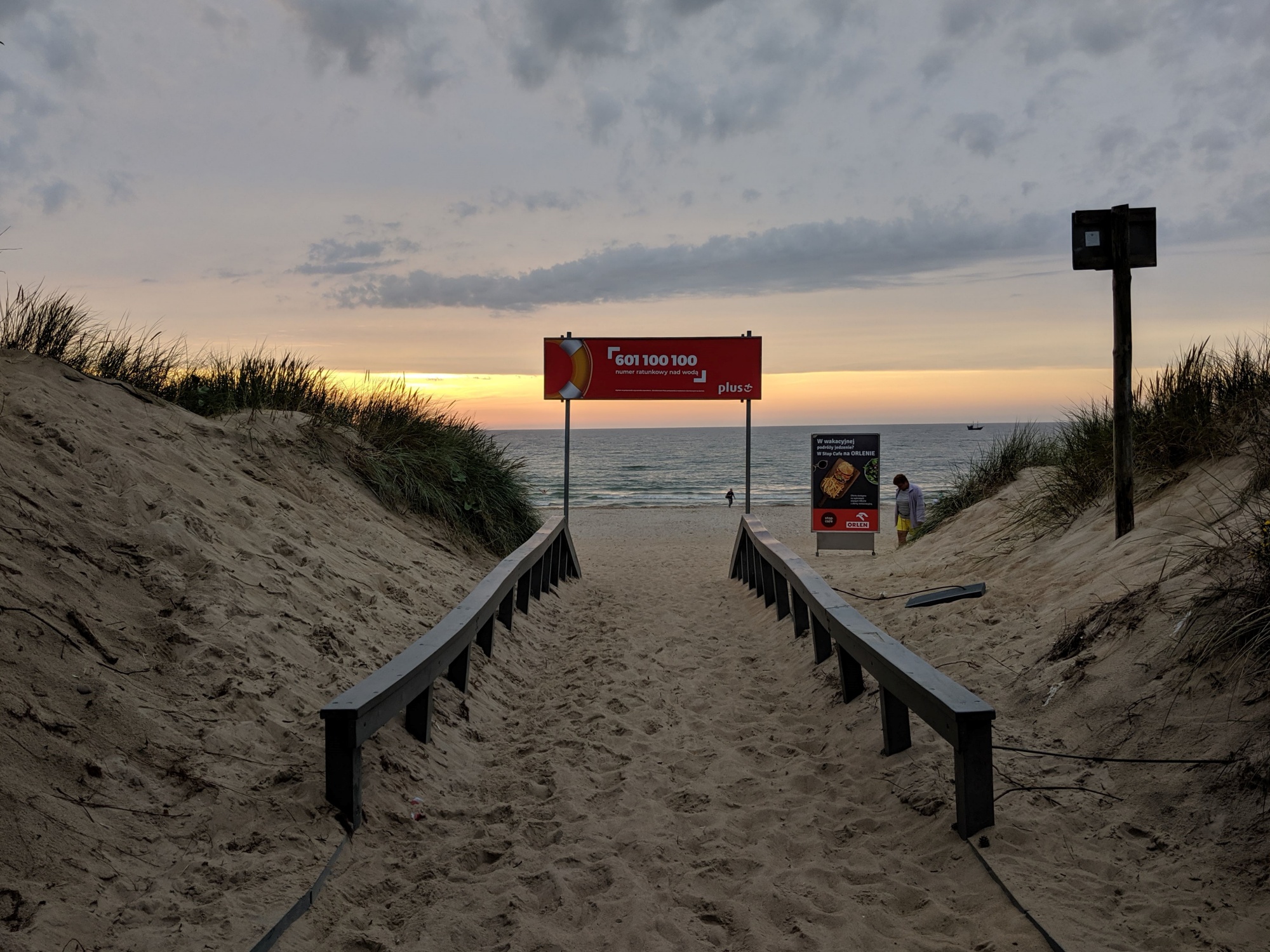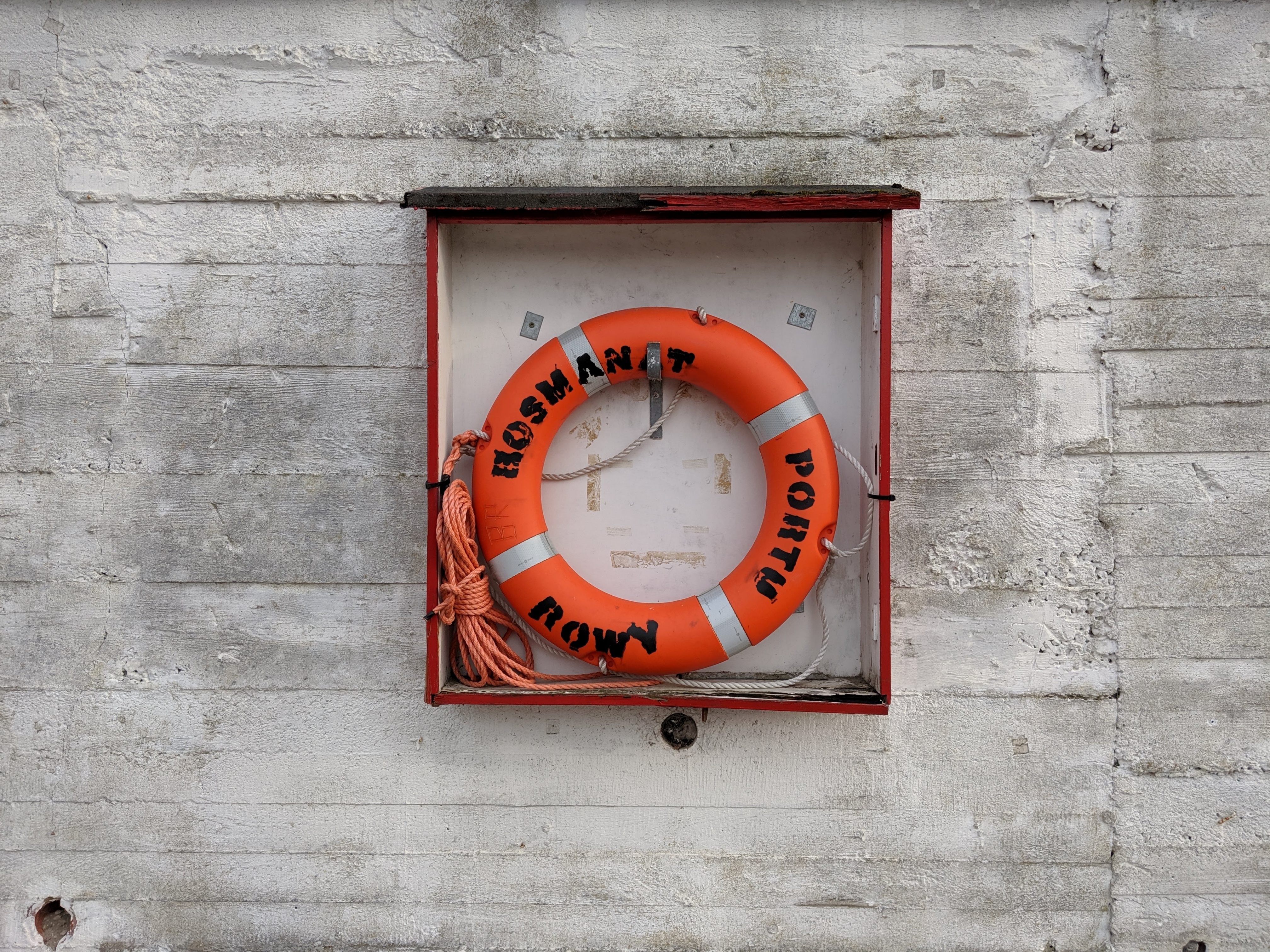 Pixel 3a also has a portrait mode like the large Pixel 3. It does not work as well as in a more expensive smartphone with a better processor, but still beats any portrait mode from any Android smartphone. Both when it comes to the main camera ...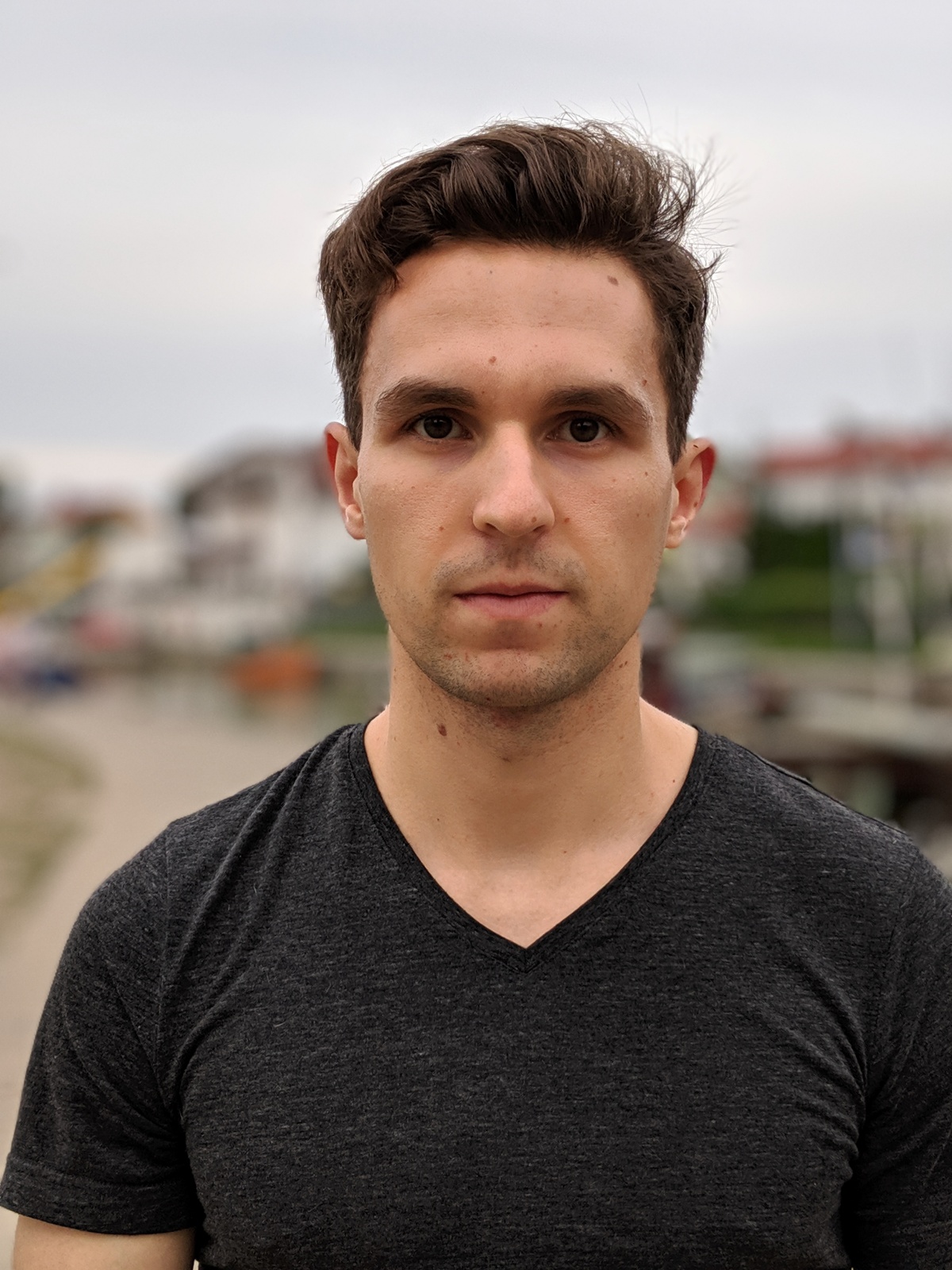 ... as well as for the front camera. Portrait mode for the front camera, however, is more often lost and artifacts, so it is better to limit it to use only in the main camera.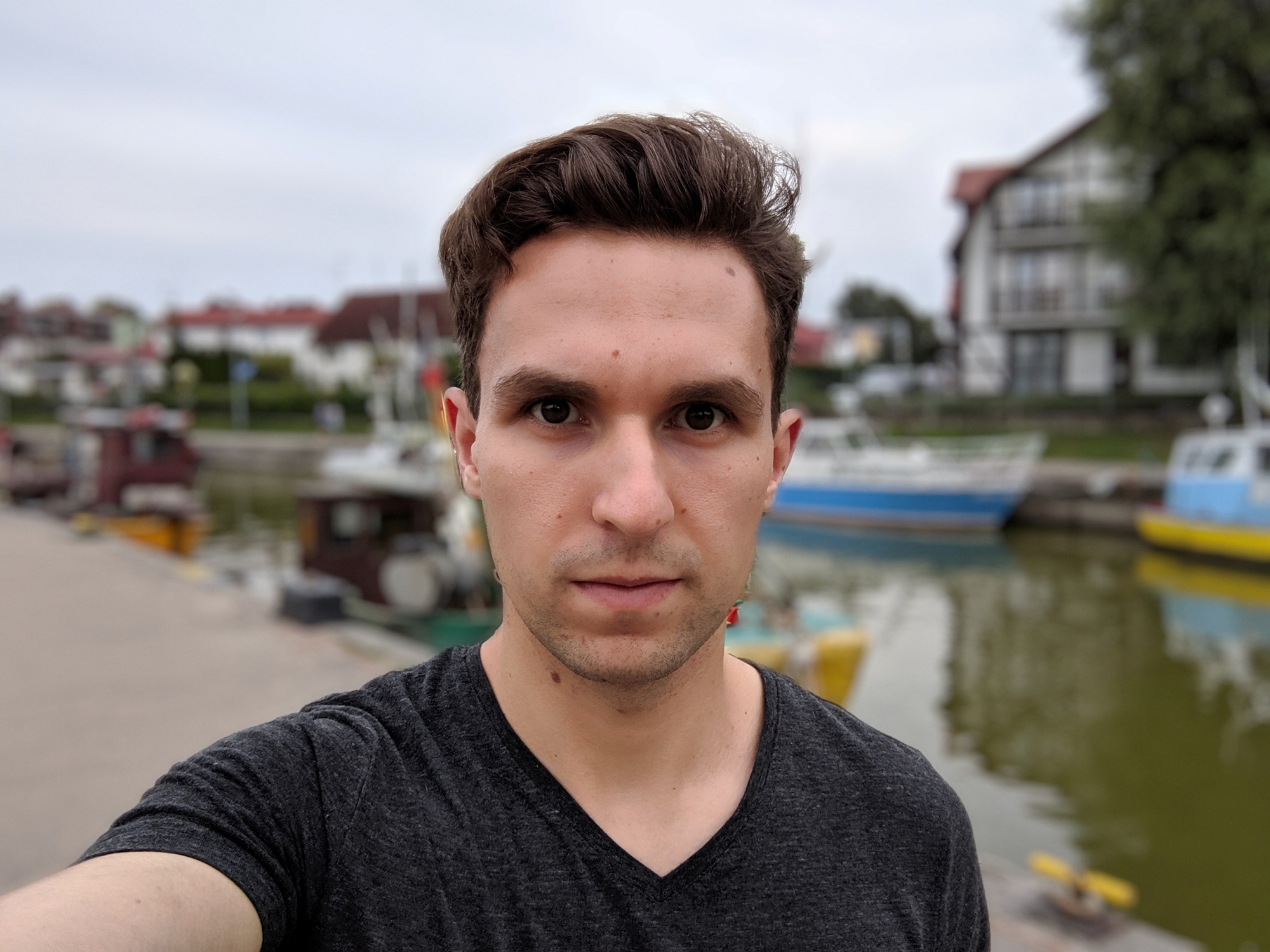 Pixel 3a XL also runs the majority of smartphones when it comes to night photography. This is not Huaweia P30 Pro level yet, but it is much better than any level. Even when we don't use the dedicated night mode, the photos come out more than decent after dark. However, when you turn on night mode, it is just as if someone turned on an additional light.
Of course, the night mode has its limitations. First of all, taking a photo in this mode takes a long time on Pixel 3a XL (sometimes even 5-6 seconds) making it very easy to move the shot. It is also not possible to photograph a moving object in this mode. However, given that we are talking about a de facto mid-range smartphone, these results are excellent.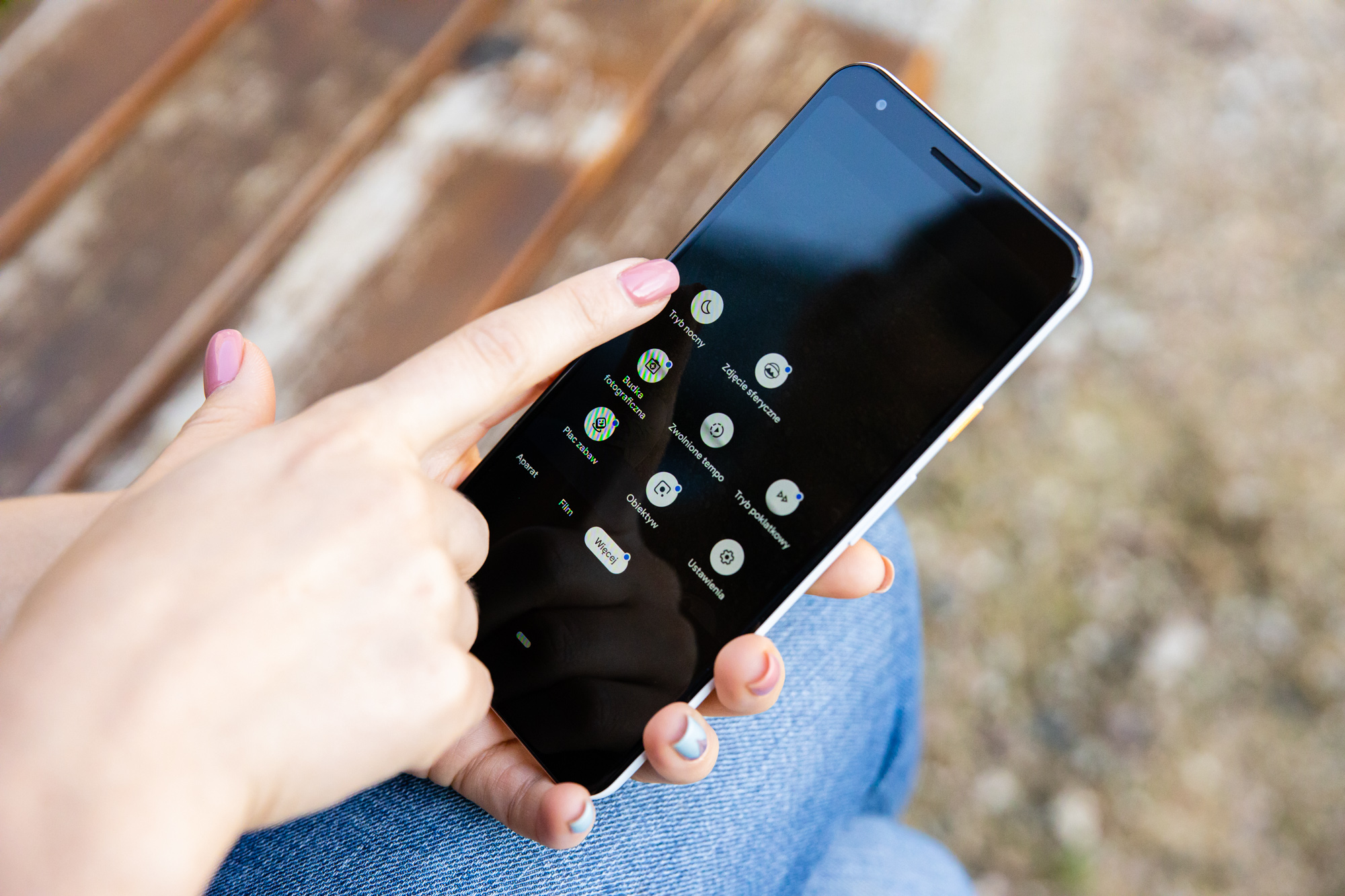 I regret that the same cannot be said for the front sensor, which is at most correct. During the day he even takes decent pictures, but after dark ... well. It is the same as any other front-facing camera on a mid-range smartphone.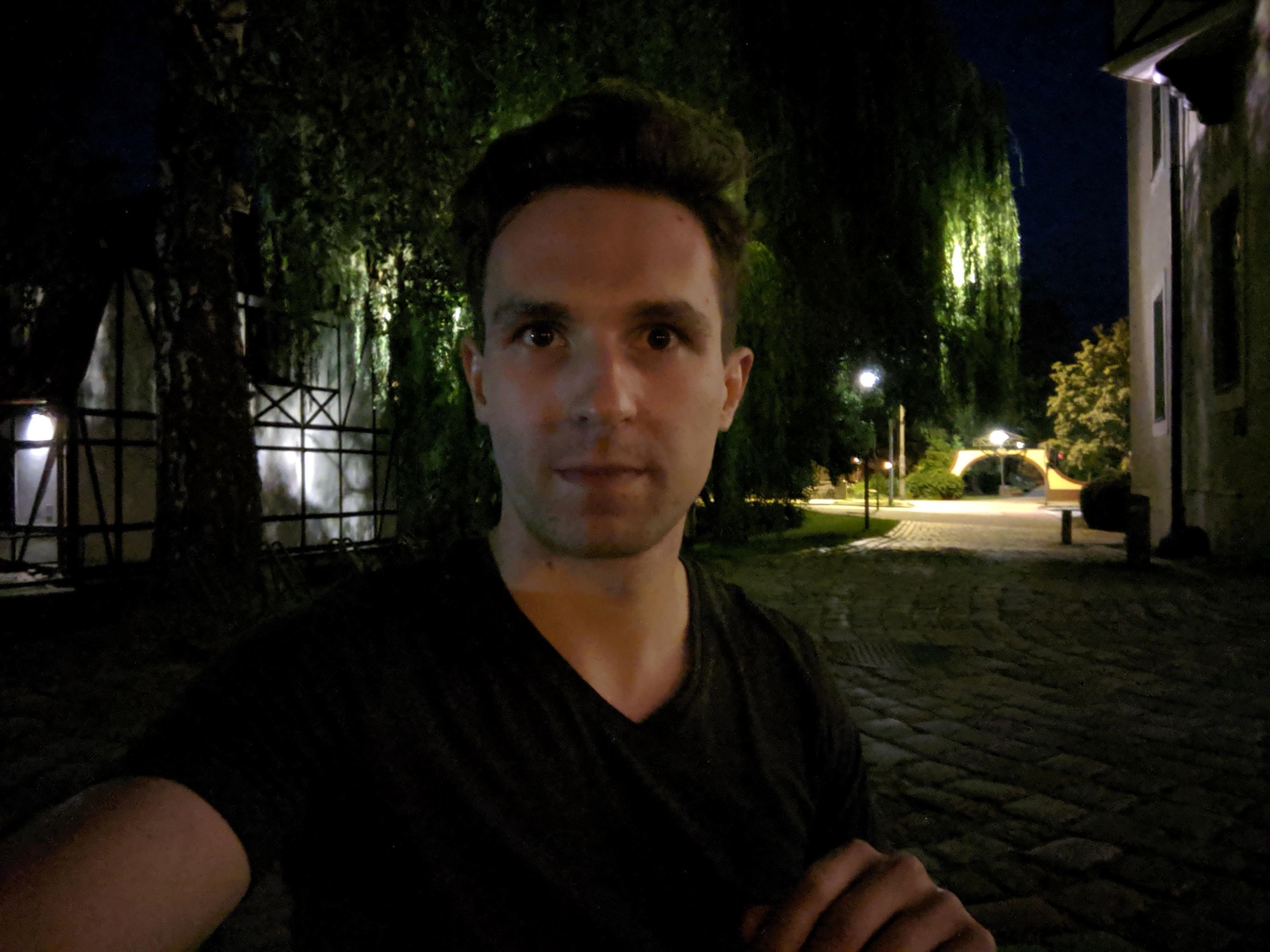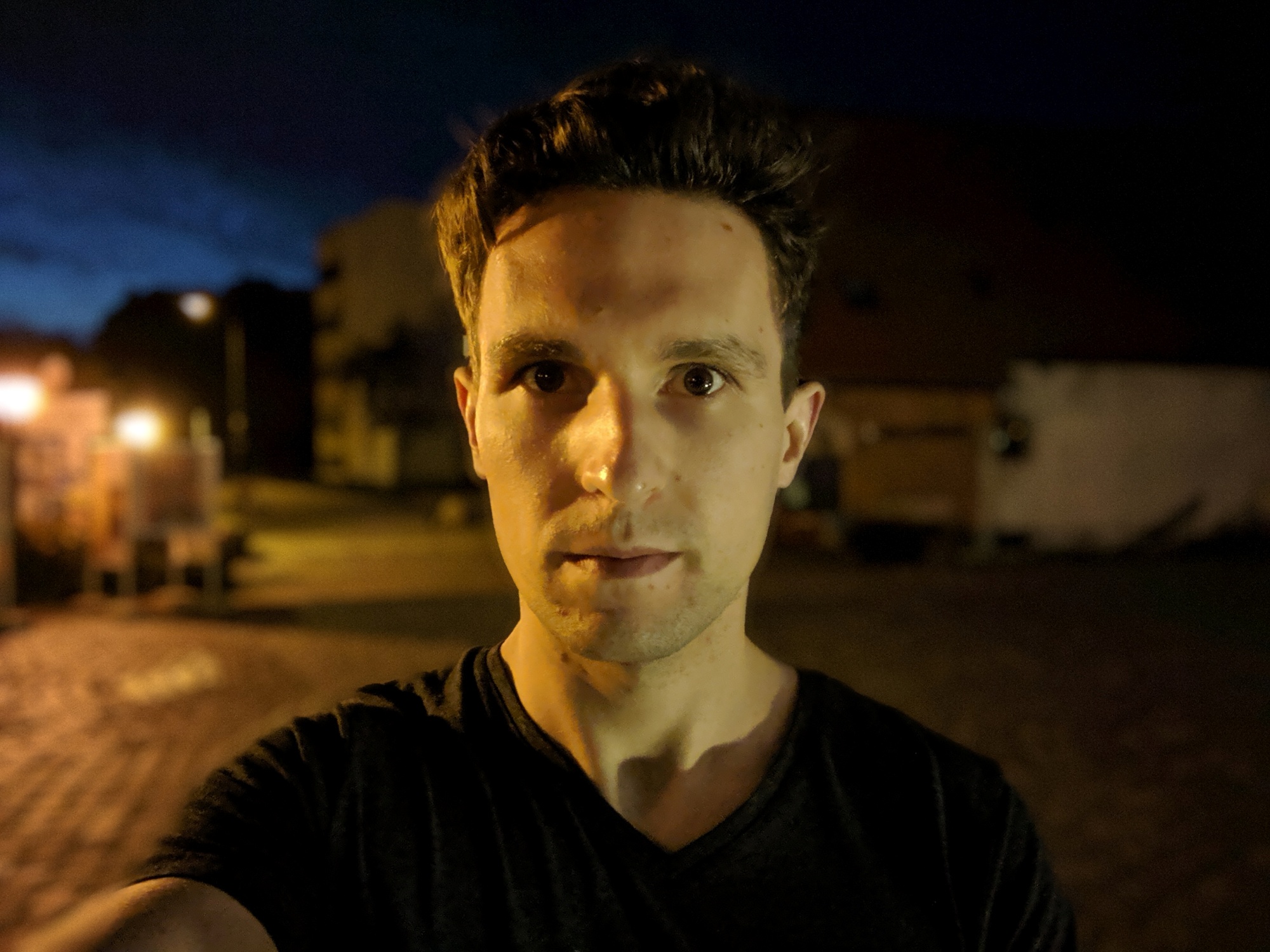 Google Pixel 3a XL - take it or not take it?
Google's newest smartphone has many disadvantages and is a device with average average size. In addition, it costs a lot of money in Poland. So much that it is extremely difficult to recommend buying it.
The update guarantee and the phenomenal camera, however, make it equally difficult to delete Pixel 3a, because it would be extremely unfair. This telephone is right in at least four cases:
if you're looking for a great camera and you don't mind being strapped to an average smartphone,
if you're a programmer writing Android apps,
if you just want to have an Android smartphone that has a new version of the Green Robot,
for the small Pixel 3a: if you are looking for a very handy phone with decent specifications.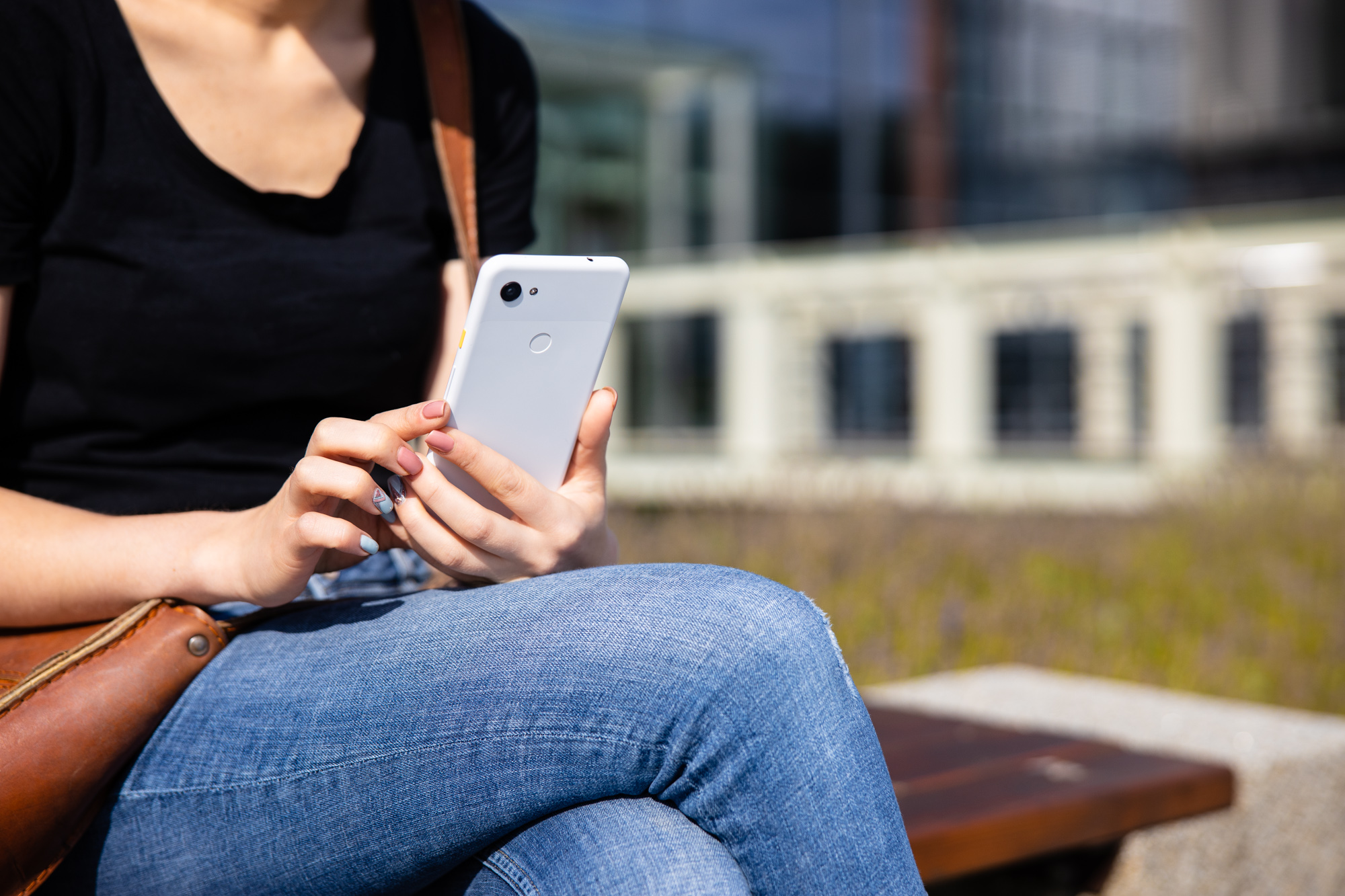 If you don't care about your camera and Android updates are not your priority: avoid Pixel 3a wide arc. You can buy a much better phone much cheaper.
However, if the camera and regularity of updates are important to you, warm your wallet. It will not be cheap, and the price-quality ratio in Pixel 3a harms the honor and reason of the average Pole, but objectively speaking: there is no other smartphone that would provide both a good camera and an update guarantee.
Fantastic camera strapped to the average smartphone. Google Pixel 3a XL - review