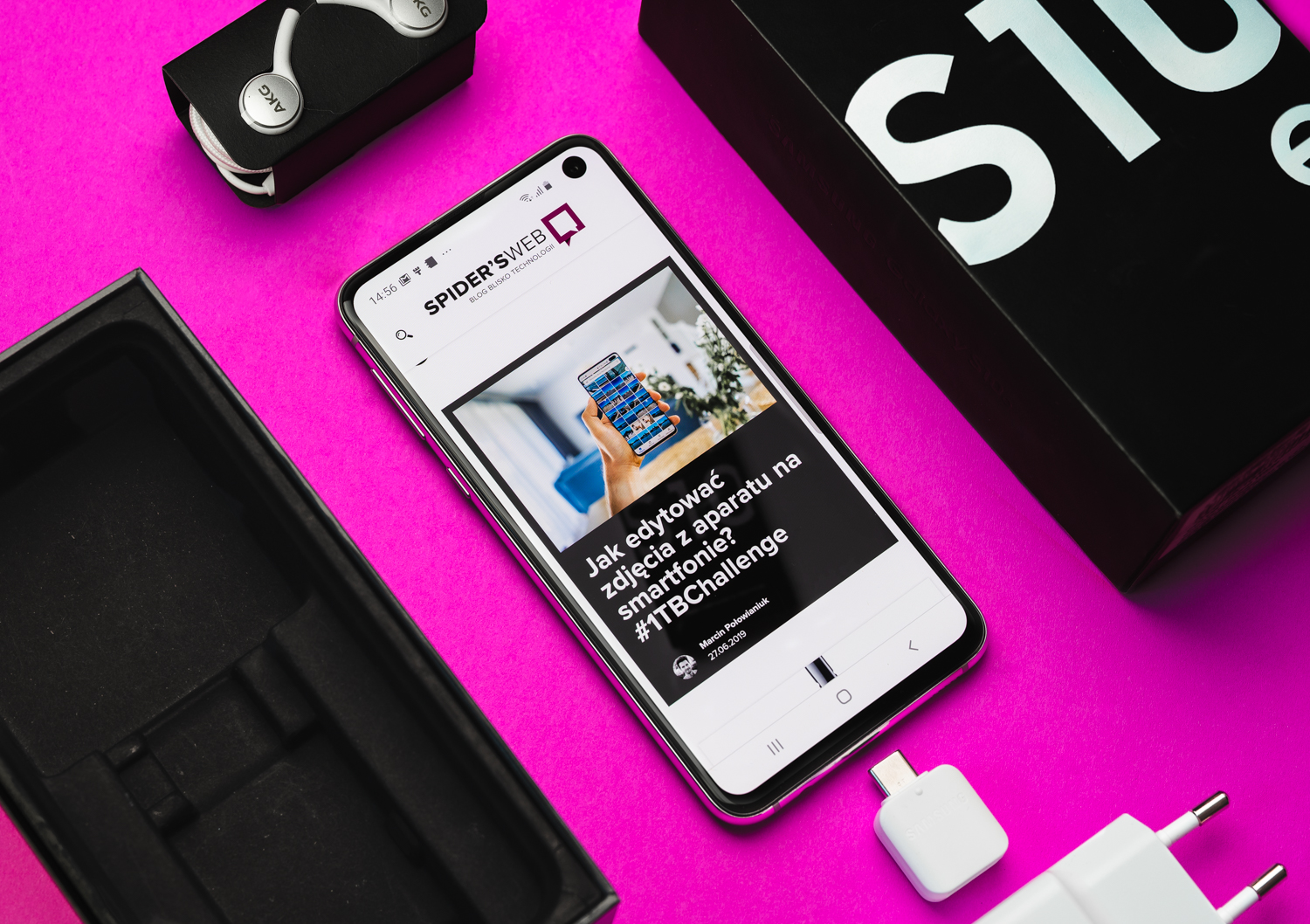 I quickly got used to the big phone with a huge screen. I quickly forgot what it means to be able to use the phone comfortably. At least until the smallest representative of the Galaxy line - Samsung Galaxy S10e - came to me for some time.
But how? Choose a small phone when the standard and enlarged version is next to it? Yes. And I'm explaining what I mean.
THIS SIZE.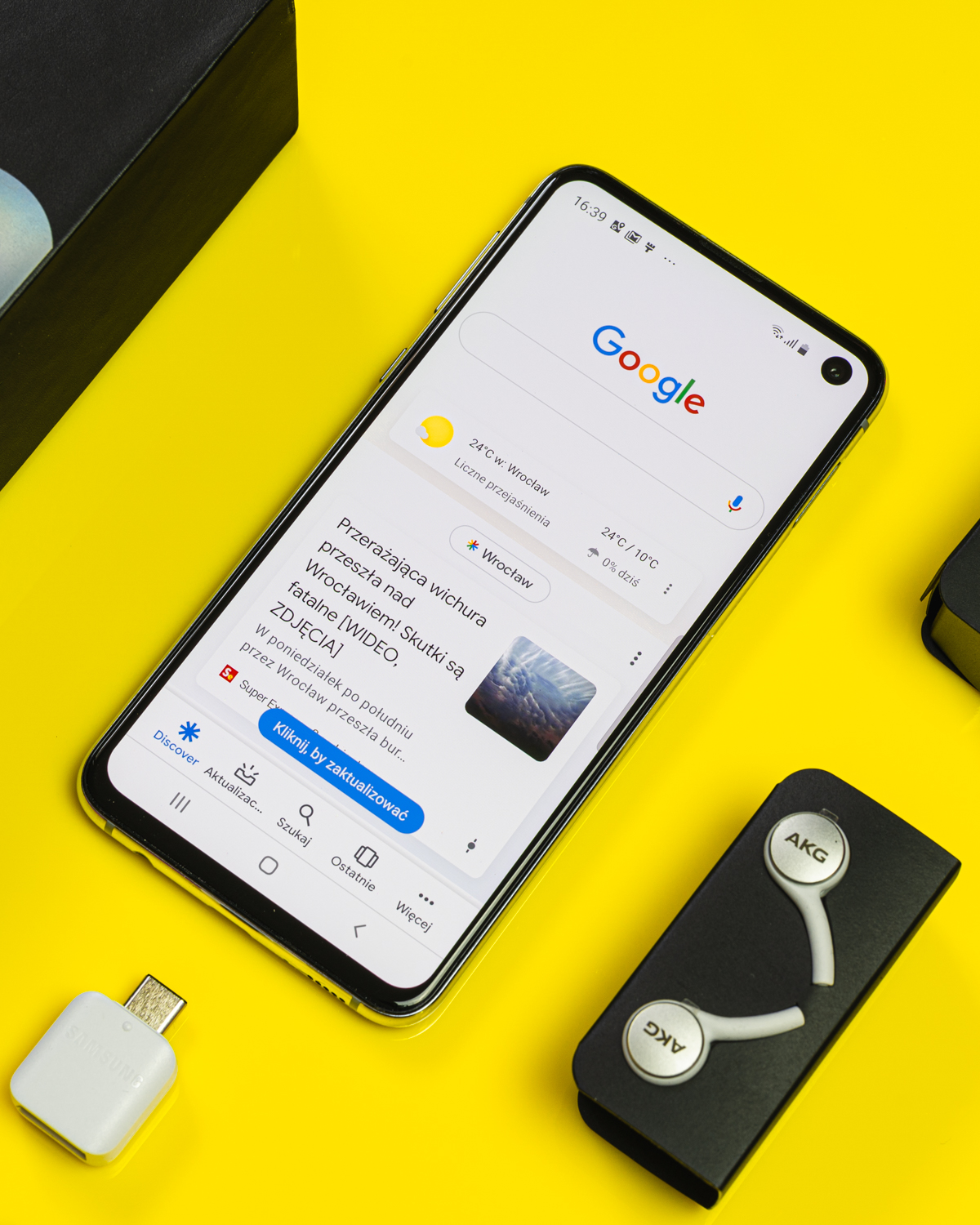 That was actually my first reaction after removing the Galaxy S10e from the box. Just another thought followed - I want it. Long time ago I did not have in my hands a phone so convenient to use, so well balanced, so great for everyday use and at the same time ... not so small.
Galaxy S10e in its housing hides a display with a diagonal of up to 5.8 ". A few years ago, he would probably be considered a phablet . Today, however - thanks to the elimination of almost entirely frames on the front - such a large screen can be closed in a not so large housing. I can easily operate it with one hand, without larger combinations, I touch the thumb of each part of the screen. And something that I have not experienced for a long time.
I will not try to convince anyone that it's a perfect size for everyone, but in my case it was just like that. I've recently tried adventures with really small phones and ... they were definitely too small for me. They had too small displays on which it was impossible to read and write comfortably, lost somewhere in the depths of bags and pockets, and did not stick to them so comfortably.
For the most part, they were either old or full of compromises. A Galaxy S10e? Exactly.
Small housing without any compromises.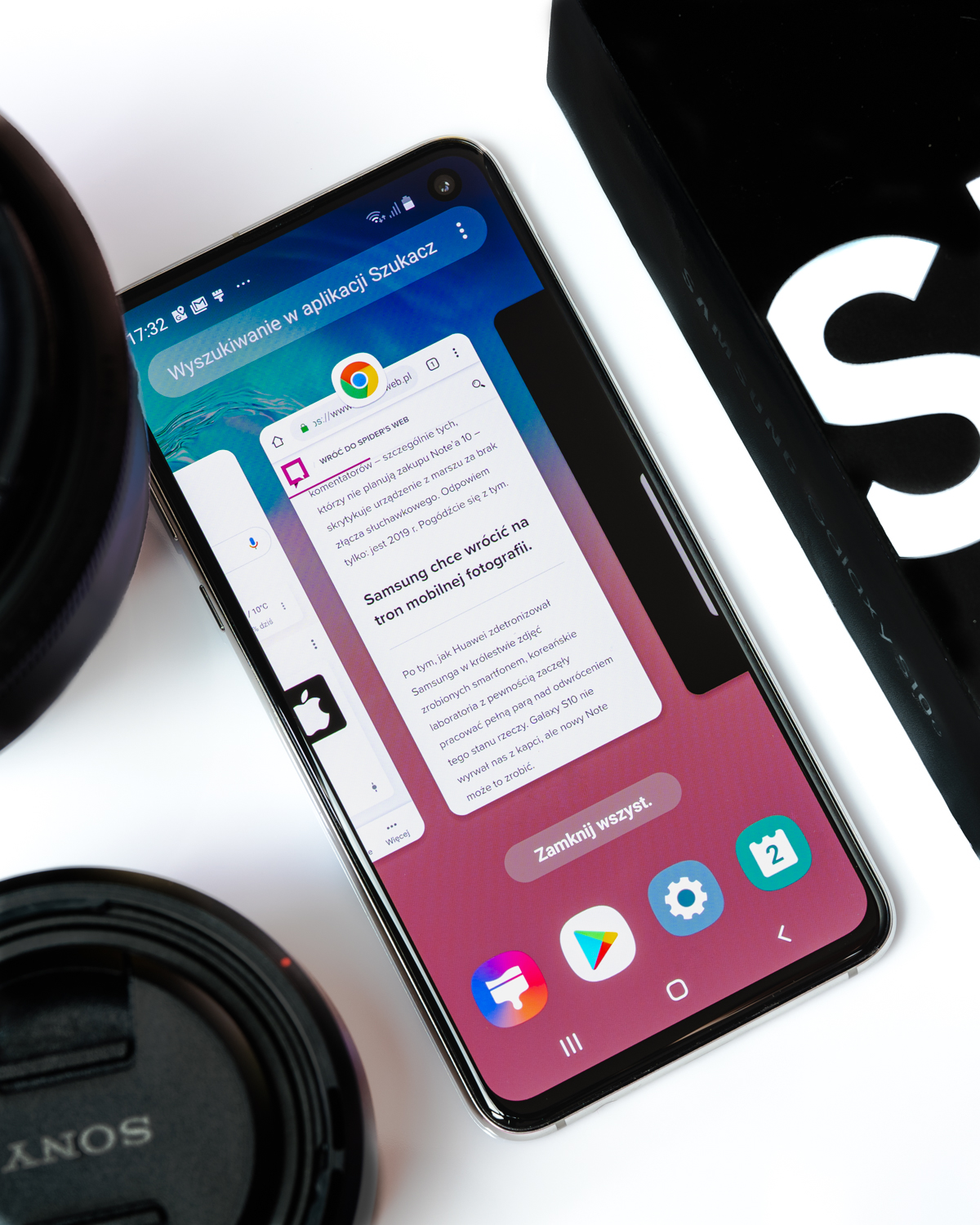 In almost no time of use Galaxy S10e did not let me feel that he is the cheapest representative of the S10 line. Production quality? Fantastic. The whole housing is not only properly fit, but also feel every day that it is a phone with the highest price range. Some manufacturers know what materials a smartphone should be made of, but somehow they do not go out putting these blocks together. Samsung has done it perfectly.
Ba, I am able to defend the thesis that the Galaxy S10e is ... the most beautiful equipment in the Galaxy S10 family. It is a little less rectangular, has a little more rounded corners, and it has a single - instead of, like the Galaxy S10 +, double - indentation in the screen. Smaller, by the way and nicer, there is also a set of cameras placed on the back of the Galaxy S10e. Visually apparently sometimes also less means more.
Display? Apart from the slightly thicker lower frame - it is difficult to attach anything to anything. The camera's eye is visible in the screen, but it's always better than the monstrous notes. Pixel density at 435 PPI, fantastic viewing angles and wonderful blacks and color saturation - as happens with Dynamic AMOLED. From this screen you just want to use. This is not a small, cheap panel, used only to lower the price of a smaller version of the Galaxy S10. This is the screen from the top shelf.
For this 5.8 "is enough to do everything on the smartphone with plans. Using the Galaxy S10e I started asking myself why I actually decided a few months ago for a phone with a 6.5 "screen ...
The camera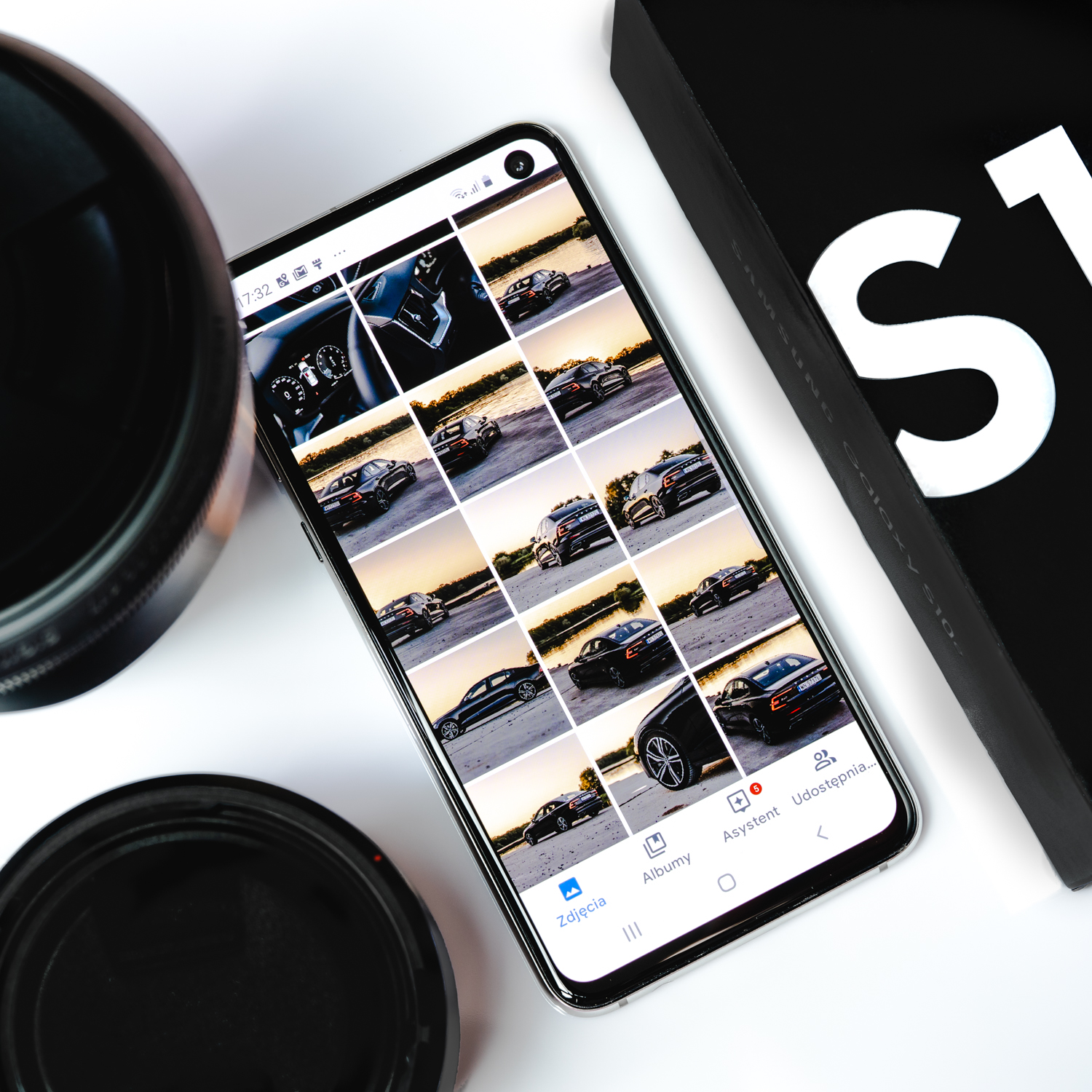 A small phone must have a worse camera? Where from. Sure, there are not three cameras, and instead we have two, but I noticed that in 90 percent. cases and so I take pictures of the basic one , which means that the system, for example from Galaxy S10 or S10 + would be totally unnecessary in my hands.
As for the quality of this most important camera, I will not convince anyone that it is a class in itself - Marcin Połowianiuk did it some time ago and I did not hear that he planned to withdraw from these declarations. And when it comes to mobile photography, it is difficult to get a better recommendation than just from it.
Headphone connector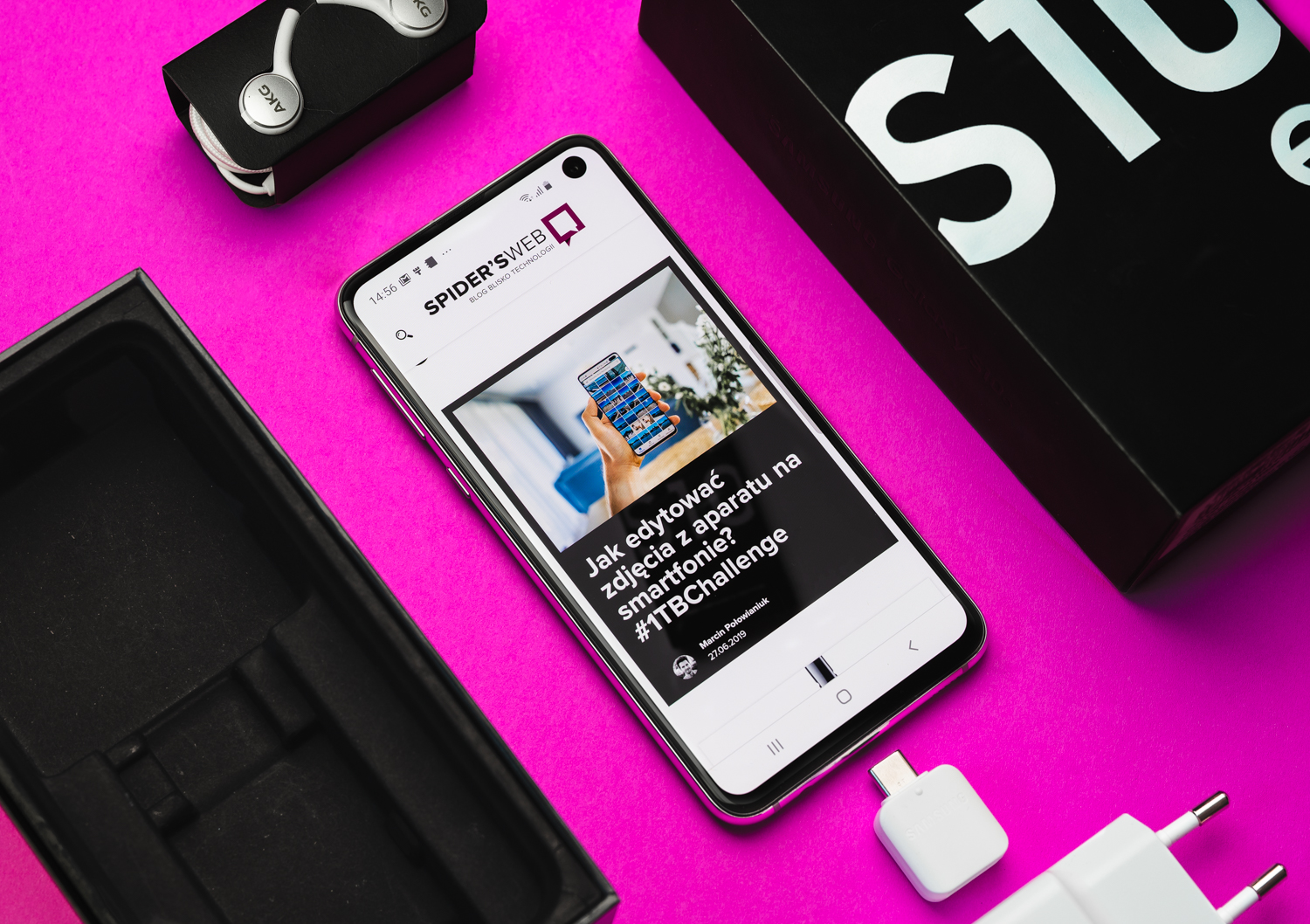 For me, it does not make much difference whether the smartphone has a physical mini-jack headphone input, or it is missing in it - all my headphones use a wireless connection. However, looking at what controversy arises from the removal of this connector in subsequent phones, Samsung has done well, leaving them in place. In the end, everyone likes to have a choice, the more so that in this case the choice does not affect in any way the resistance to flooding or dust.
So if someone has such a need, he can freely bathe with Galaxy S10e, while listening to music through headphones on the cable.
Under the hood - also without compromise.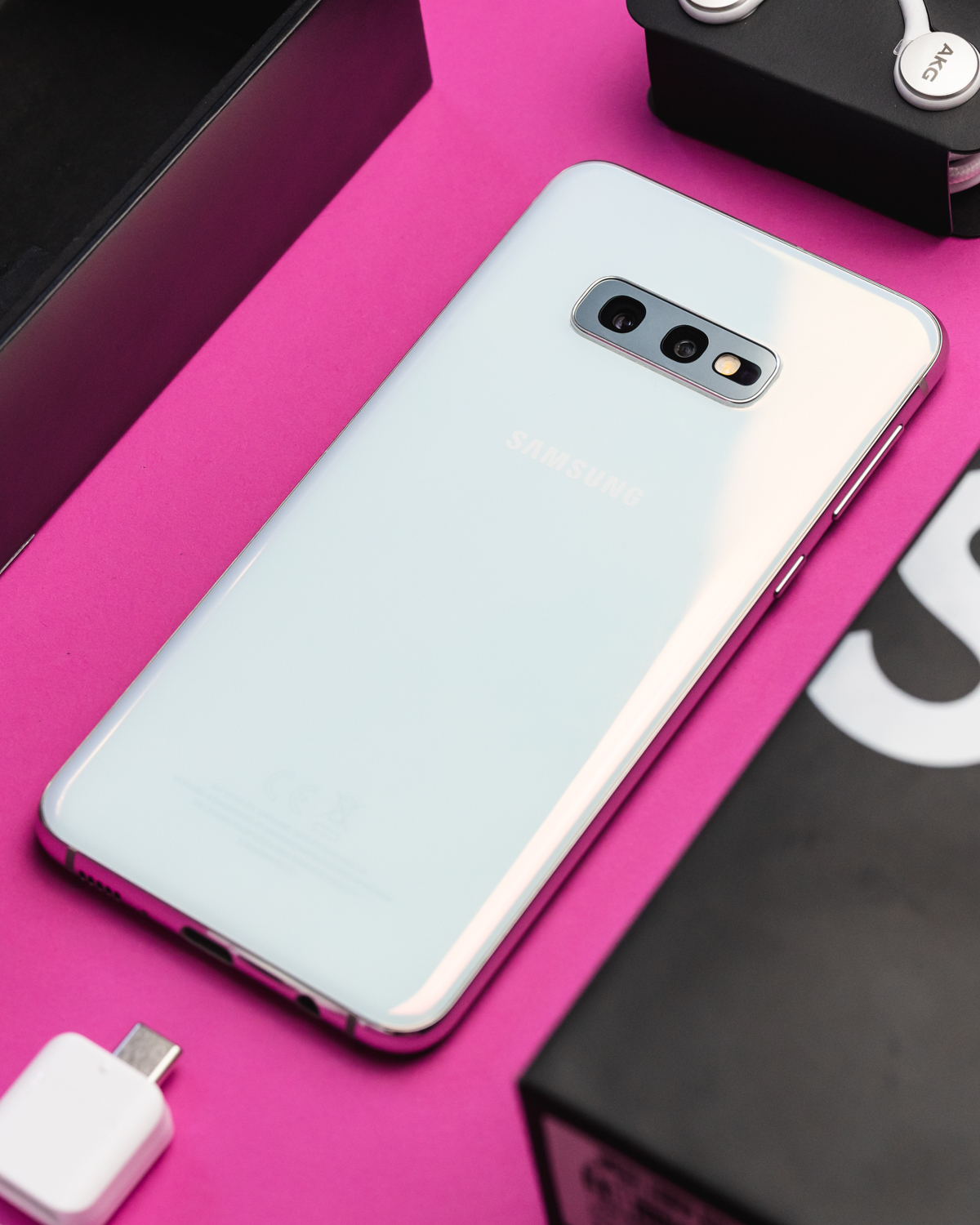 Yes, the Galaxy S10e has only 6 GB of RAM, unlike the larger and more expensive brothers who offer the user 8 GB RAM (or 12 GB in the richest version). Only here I can ask a question that I asked myself very often while playing with the Galaxy S10e: do you really need more?
This smartphone can and only has 6 GB of RAM, but it works great. Android with the One UI overlay works without stuttering, applications start instantly, and switching between them is a pleasure. So is 8 GB really needed for happiness?
The same in other cases. A 5.8-inch screen is just as good as a 6.4-inch screen. Galaxy S10e is the essence of what is important and needed in a premium smartphone. Buying this smartphone, we get everything we could expect from a flagship.
But what exactly is it?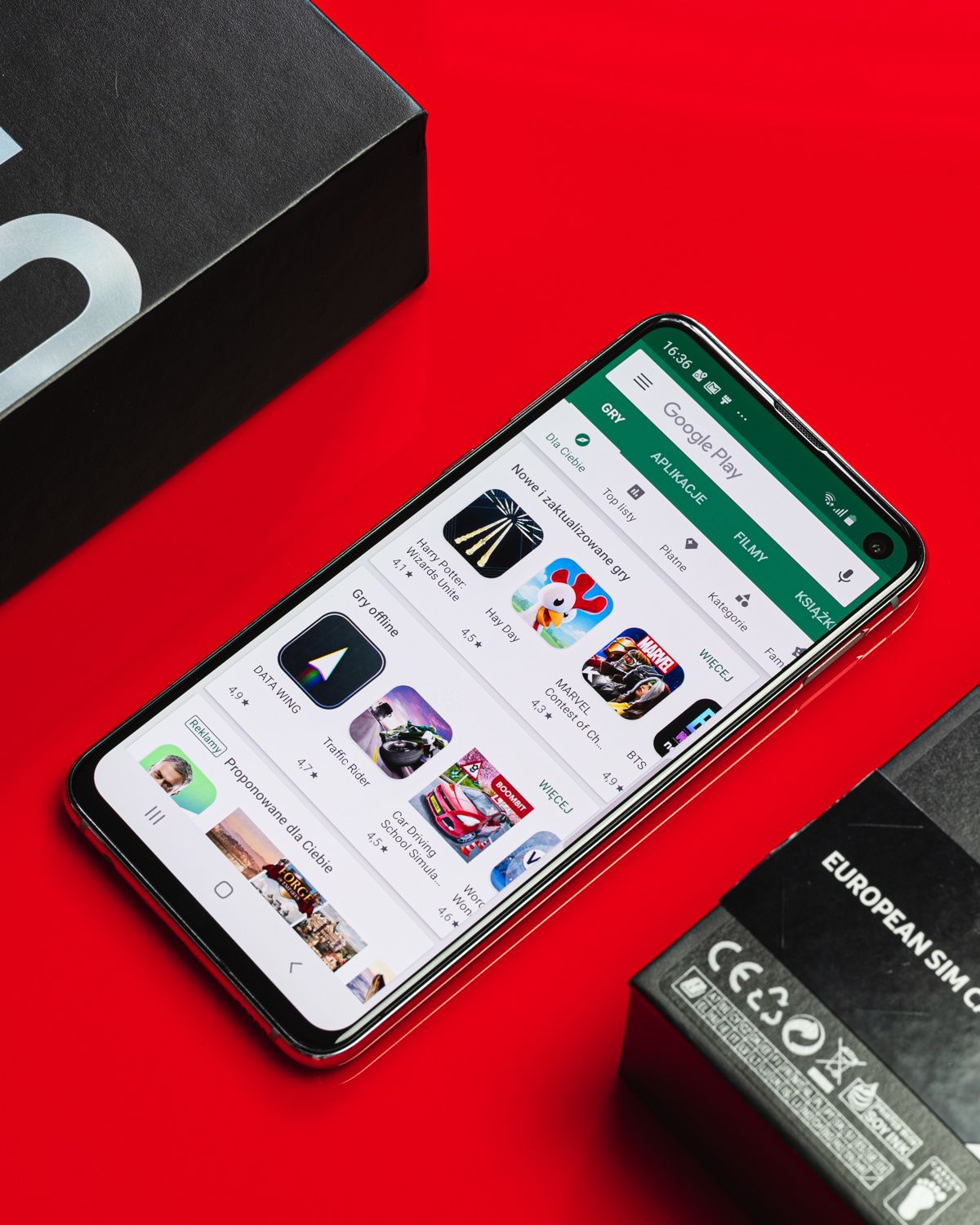 I will reply in my case. My private phone is 6.5 "and I bought it with full conviction that I need something like that - a big screen on which everything will fit. And that the phone itself is huge? It happens.
However, it soon turned out that a huge phone means huge problems in everyday use. For the first few weeks I was not able to get used to these dimensions, and the smartphone notoriously fell out of my hand and I had to catch him in a panic so that he would not end his life shattered on the asphalt. With time, I just got used to the fact that one-hand operation is almost impossible - as a result, for example, during the walks with the dog it was not possible to take pictures, because just removing the phone from the pocket posed a lot of difficulty. Not to mention starting the camera application and properly framing the photo. In the end, I simply gave myself such fun.
During the time I spent with the Galaxy S10e, I was struck by two things. First of all, it is nice to come back to a phone with sensible dimensions, without having to give up on the advantages of the best and largest models. It's a brilliant screen, it's a great camera, it's great workmanship, it's a wonderful performance. There is virtually nothing missing - maybe the battery could be a bit larger, but in my use I do not treat it as a more serious problem.
The second surprise was that the 5.8 "screen - attention, historical discovery - is not small at all. And it is not even that it is not objectively small (this is obvious), but rather that subjectively, compared to the 6.5 "screen, I did not suddenly feel discomfort. Maybe I would prefer to watch video or play 6.5 ", but - and I say this after almost a year of using such a big smartphone - not necessarily at the expense of comfort in normal everyday use of the device. The more so because most applications and almost the entire internet are created so that regardless of whether we have a screen of 5.8 "or 6.5" - we see ... the same and the same.
Small can be beautiful. If I bought an Android smartphone today, it would probably fall on the Galaxy S10e