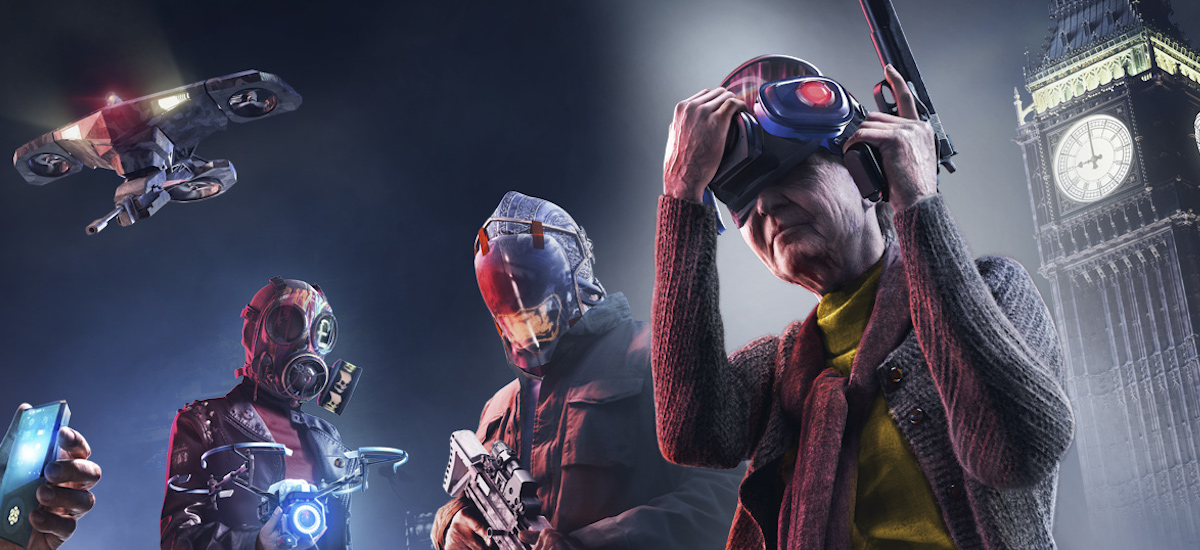 Watch Dogs: The Legion will answer the question of what would happen if Brexit came to fruition, and London became the capital of the oppressive state. This is not the only motif that distinguishes the new Ubisoft game. The main protagonist will be missing in the game. There will be at least a few hundred of them, and everyone has to speak with their own voice.
The first rumors about Watch Dogs: The Legion has worried me. Well, how is it - an action game without the main character? However, I felt that this is a crazy concept, that there must be a grain of truth in the reports. They were confirmed during Ubisoft conference organized during E3 2019. Developers, instead of doing a conservative sequel, decided to experiment.
As if they never heard about the principle: "how it works, do not move."
Watch_Dogs 2 turned out to be a phenomenal continuation of a coolly accepted and not quite successful video game. The creators of the Watch Dogs sequel have abandoned the pompous shell for a fun form. This was not the story of revenge, in which the grim hero fights against the clichéd, ominous and one-dimensional corporation.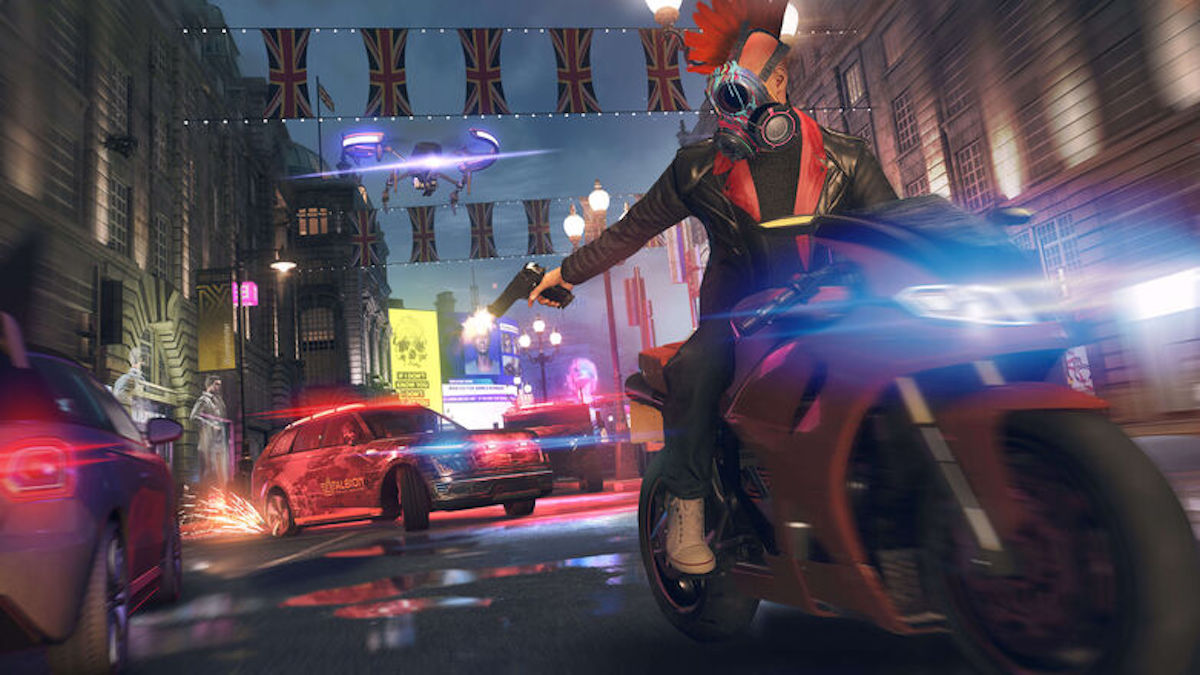 Following the next hilarious adventures of Marcus Holloway in Watch_Dogs 2, I played great. I counted on the fact that since the creators have already managed to capture the formula of the game about hackers in the city of the future, I will soon receive a solid ending of the trilogy. I counted on even more of the same.
Instead, Watch Dogs: The Legion turns the status quo upside down.
Mechanics of moving around and hacking urban systems remain roughly in place, but almost everything has changed. It's really bad tour outside the United States - postbrexit London is a great idea - but the new version of the series will not have ... the main character.
Instead, players will be able to play almost any inhabitant of London. Each NPC encountered is a potential DedSec recruit. Such a new member of the organization, if it can be obtained, can participate in subsequent missions. Everyone can have unique skills, but everyone can also be replaced.
https://www.youtube.com/watch?v=KbokXaPTk38
Watch Dogs: The Legion uses mechanics called permadeath.
This is an interesting theme: each of the characters controlled by the player can die. Such death, even if it occurs as a result of a moment of inattention, can not be undone. The only way forward is to send another agent into the area. It is possible that players will pour out on Watch Dogs: Legion sea of ​​tears.
After watching the trailer, however, a warning light came on in my head. Does not all of this mean accidental abandonment of the engaging story in favor of repetitive, automatically generated missions? I will not be surprised if Watch Dogs: Legion turns out to be a sandbox without a soul.
Ubisoft lost my credit to me last year thanks to Assassin's Creed: Odyssey.
Assassin's Creed: Origins was not an ideal game, but drew many elements of mechanics from m.in. The Witcher 3. The next scene was based on the same foundations, but it focused on other aspects. History and immersion went to the background, and the mechanics came to the front. And it is so devoid of decoration.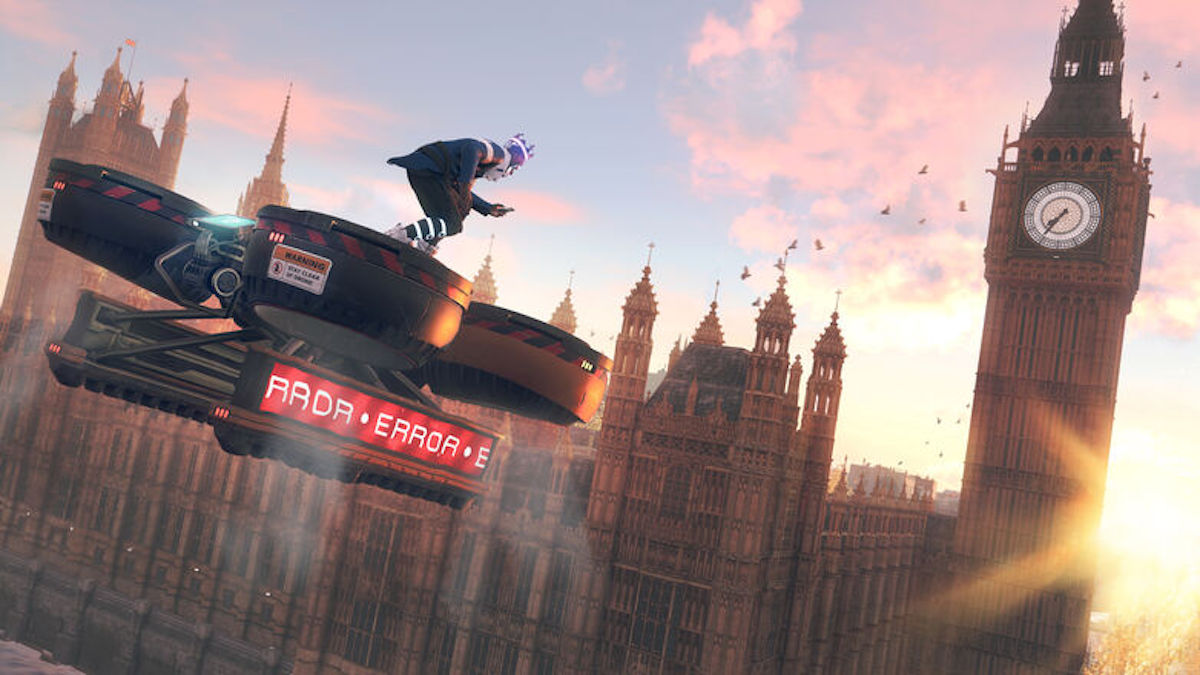 So what if Assassin's Creed: Odyssey bends from content, and I'm not even half story after 100 hours, since most of the side missions are automatically generated boredom? Such a slap on one hoof, while the main thread does not kidnap? I'm afraid that the new Watch Dogs are waiting for it.
And I really prefer shorter games, which are closer to the movies.
Ubisoft seems to go in a completely different direction and it is possible that players expect it - tons of repetitive content. I would prefer a classic sequel with a new hero whose fate I could follow and to a limited extent influence it. I do not delete Watch Dogs: Legion at the start.
Ubisoft could easily solve the problem of giving the player dozens if not hundreds of different characters. It was enough to make them mute and communicate with each other and with the world through messengers or text messages. It would be too simple, however.
https://www.youtube.com/watch?v=3orYqGDSDUk
Developers have strained and hired nearly two dozen actors to record the same dialogue paths.
Of course, even so many recordings of heroes' issues are still not enough to give players access to almost all residents of London, who would differ not only in their appearance and character, but also in their voices. The company's employees, however, came up with an idea on how to solve the problem of repeatability.
The audio from the recordings will be computer-modulated. Thanks to this, hundreds of unique voices of the characters were created. This should be enough to create a convincing illusion of the world in which each NPC can become a member of the team. In addition, there is a whole network of dependencies, including, for example, family ties.
I really would like it to succeed.
Reason suggests that Watch Dogs: Legion will be a boring, repetitive sandbox. However, the heart wants to believe that the recording of so many different voices will not go to waste and Ubisoft will do the impossible: it will combine de facto generated gameplay and engaging story.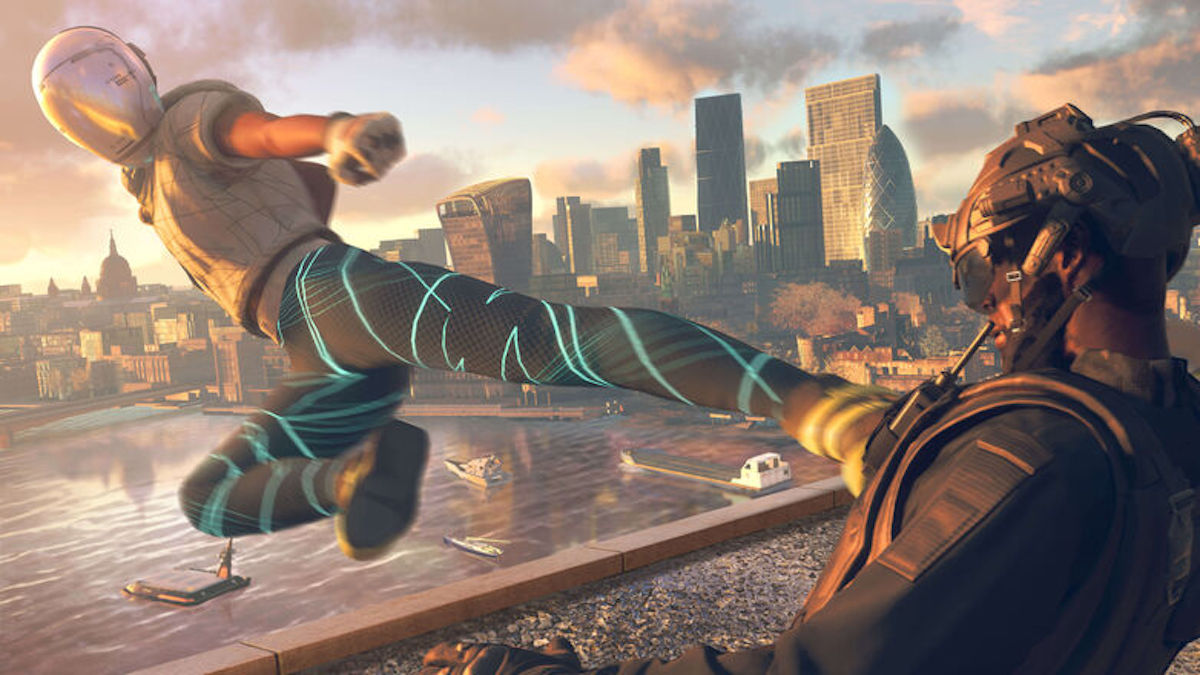 Of course, the question remains how the ability to change actors in cutscenes will affect the story. Inevitably different characters - from the grandmother of an ex-agent, by a young drone enthusiast, to a hardened pub-go-goer - will have to be forced into a fairly rigid framework.
We will find out if the creators succeeded, but it is not until next year, because the Watch Dogs: Legion premiere is scheduled for March 6, 2020. The game will be available on PC, PlayStation 4, Xbox One and Stadia platforms. It will most likely also be part of the Uplay Plus subscription.
Watch Dogs: Legion will give hundreds of heroes to players, and each will speak with his own voice