The visual communication of Firefox has always been at least chaotic. You could look at the icon of one of the fox products for a quarter of an hour and have no idea that it is brand-related. Now it is changing. Firefox presented the new visual identity of the brand.
The change is aimed at one thing - Firefox wants everyone to know that it is not just a browser. The brand also includes other products that will finally relate to each other visually.
The Firefox browser icon has gone through a few more or less serious modifications in its history. A year ago, the company decided, however, that it was time to start working seriously, and not only the logo, but also all the icons of the brand-related products were to be found under the pencils and tablets. The goal was one: the coherence of this mess.
Firefox a year ago asked about the phrase internet .
At the end of July, Firefox decided to give the internet users an opinion on the visual identity of the brand in the comments on the blog post. Two sets were presented there (called systems) and they were asked not to choose their favorite, but somehow justify this choice. This clever procedure was not supposed to emerge the favorite of the audience, but rather to reveal the strengths and weaknesses of both projects.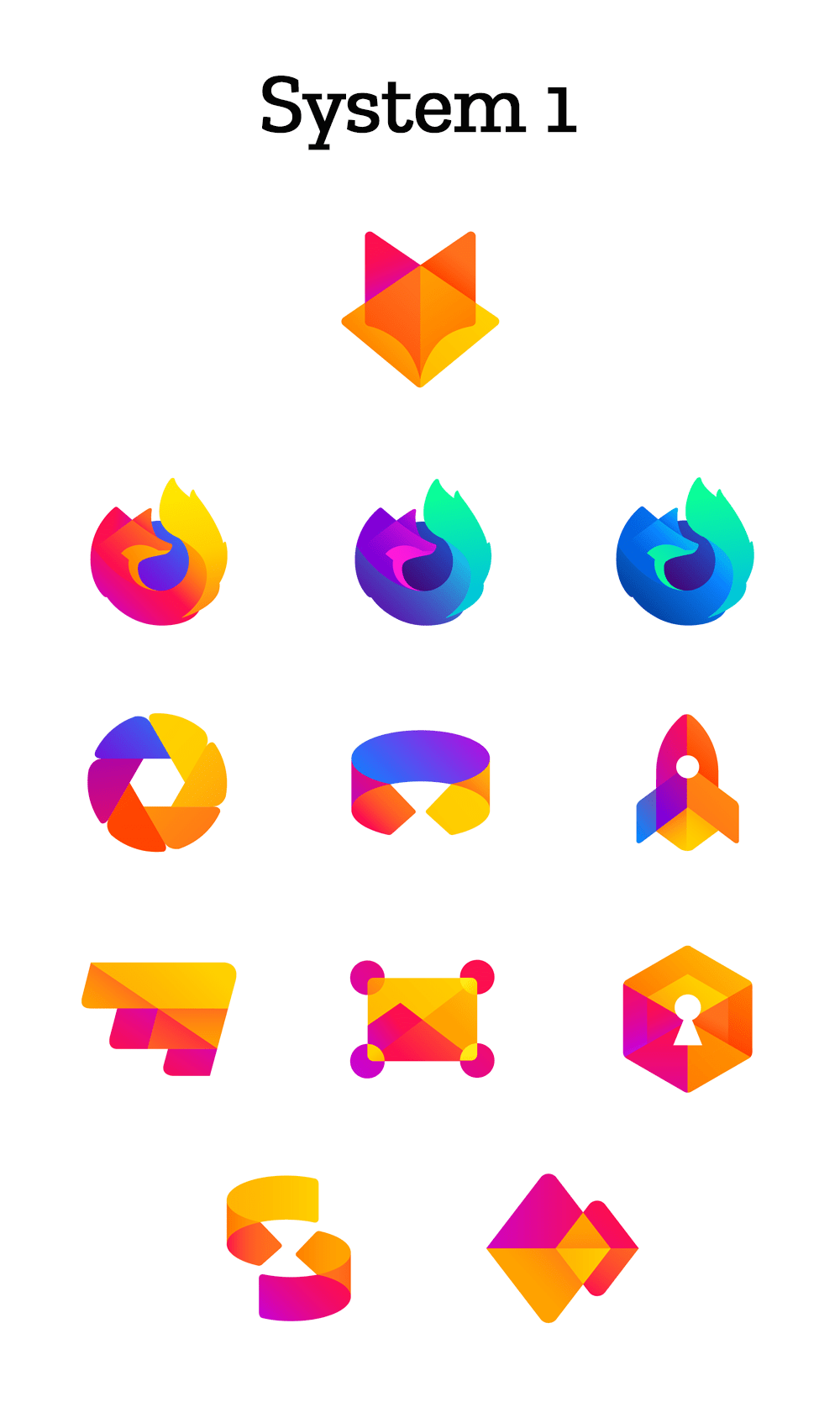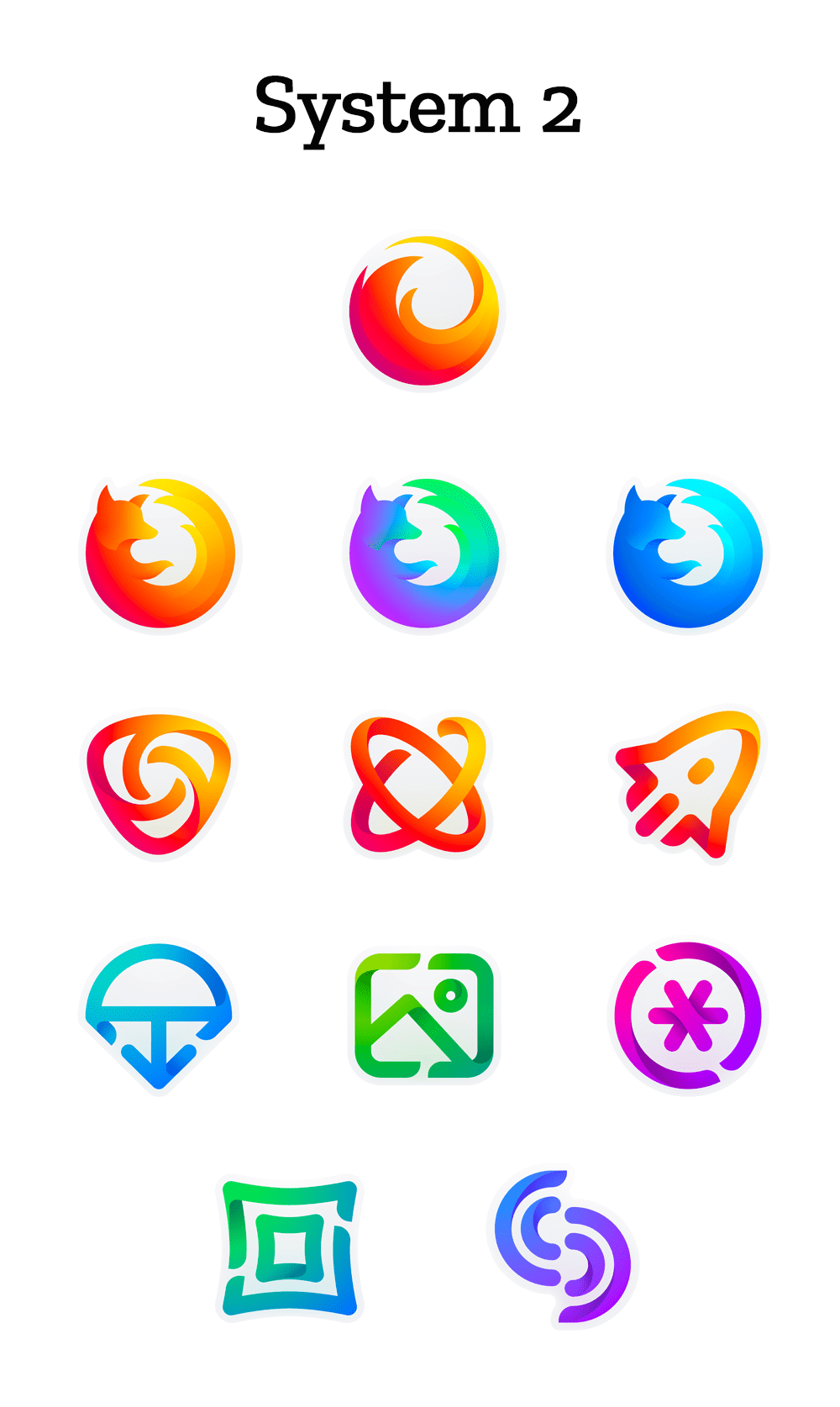 The Internet did not disappoint, although the comments, as the creators reveal, were different. Thanks to some of the graphic artists they learned that what they created looks like a side effect of vomiting the rainbow, thanks to the fact that the head of the fox is like the logo of another well-known company. The head of the fox has been crossed, the rainbow colors have been.
In the end, it was decided not to implement one of the systems, but to go a step further with working on the final product. This is how the new logo, new icons, new color palette and even a new font were created.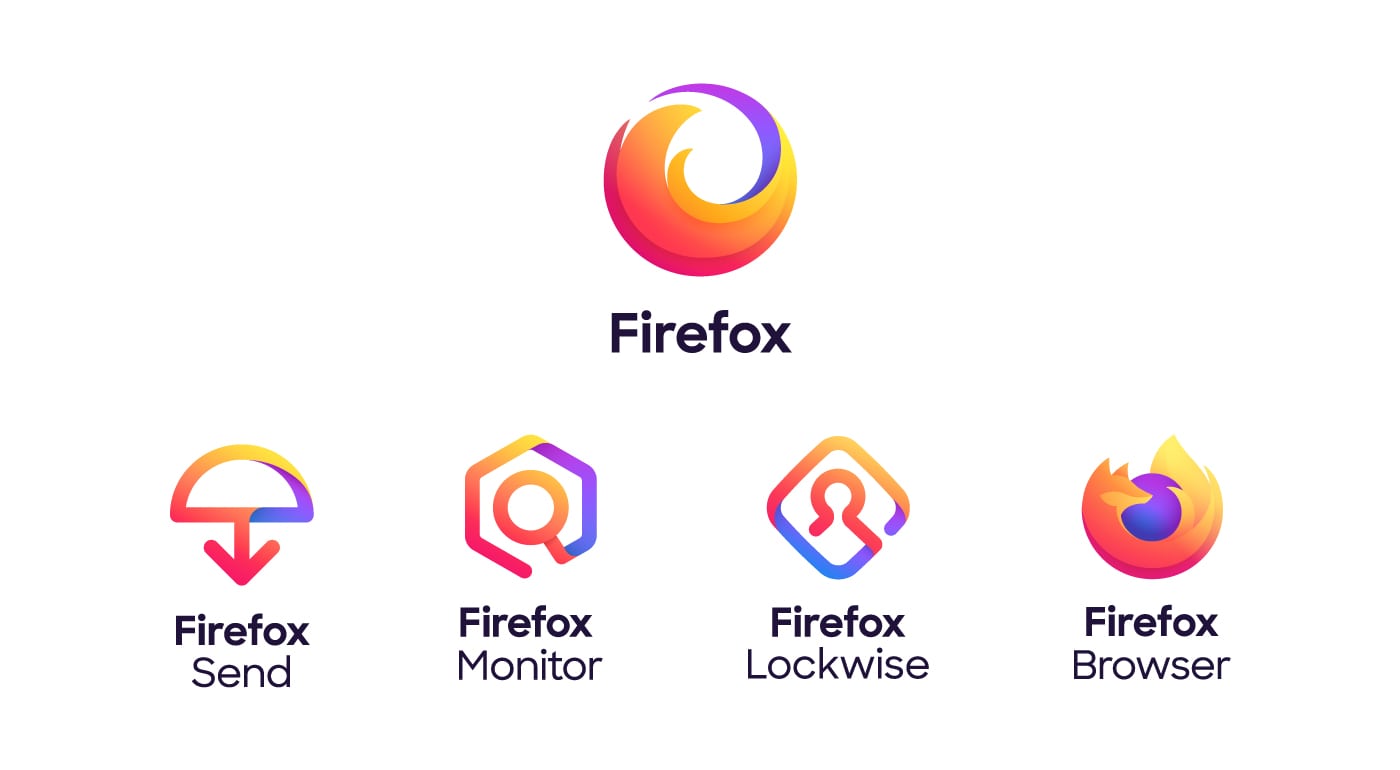 While services such as Firefox Send , Firefox Monitor and Firefox Lockwise are very similar to each other stylistically and clearly come from the same stable, the browser stands out from the background, which has preserved a lot of its traditional form.
Lisek still revolves around the world, although this time it is even more colorful and simplified its shape. The logo of the entire Firefox brand is a bridge connecting these two worlds. One thing is certain, it is more consistent.
https://www.youtube.com/watch?time_continue=250&v=eYvsIenveTY
Mozilla wants everyone to know that Firefox is not just a browser. Here is his new logo