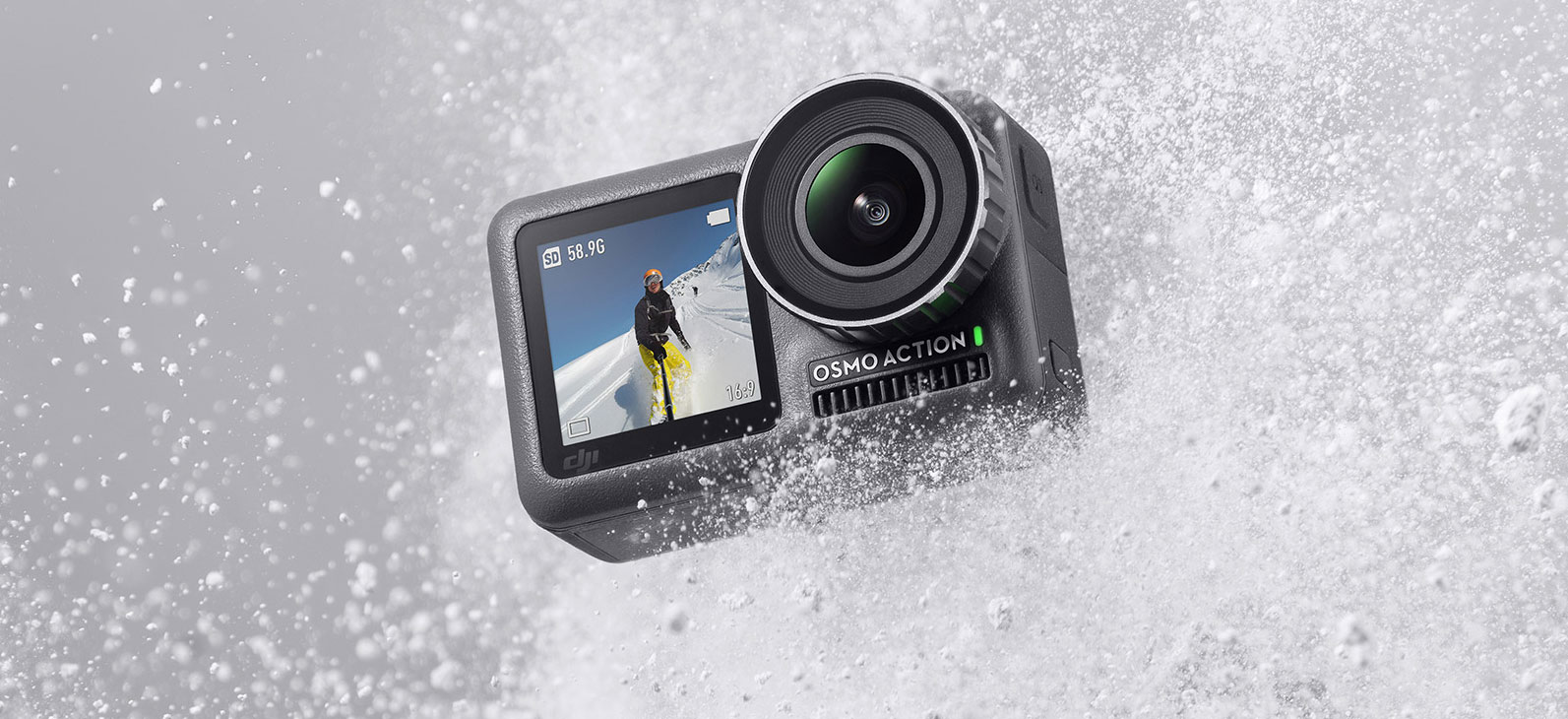 The popular sports camera GoPro Hero 7 Black is a very serious competitor from today. DJI Osmo Action has a similar specification, but offers a front, color screen and has a lower price.
DJI Osmo Action is a new sports camera from a well-known drone manufacturer. As for this type of product, it is resistant to shocks (falls from 1.5 m), water (up to 11 m without additional protection) and dust. Can work in temperatures up to -10 degrees Celsius.
https://www.youtube.com/watch?v=pawpUcoGohg
The new color and distinction of DJI Osmo Action is the color screen at the front
DJI Osmo Action has two color LCD screens: a 2.25-inch touch screen and a 1.4-inch front display. The rear screen is a standard - it is used to view the frame, made materials and operate the camera. The front has been designed to facilitate vlogging and selfie photos. Brightness 750 rivets is to ensure that the image will be clearly visible even on a sunny day. It's a great idea and I'm surprised that nobody has shown such a camera before. Well, maybe except Sony RX0 II , but she just has a tilted back screen.

12 megapixels and movies in 4K 60 fps at 100Mbps
The heart of DJI Osmo Action is a 12-megapixel 1 / 2.3-inch diagonal. It's the same matrix we'll find in Osmo Pocket. The lens has three aspherical lenses and gives a field of view of 145 degrees. The aperture is f / 2.8. The lens hood is finished with two layers of anti-fingerprint coating and anti-reflective coating. Pictures can be saved in RAW or JPEG format at 3/5/7 fps. A full manual mode is available, the sensitivity range is ISO 100-3200, and the minimum shutter speed is 1/8000 s.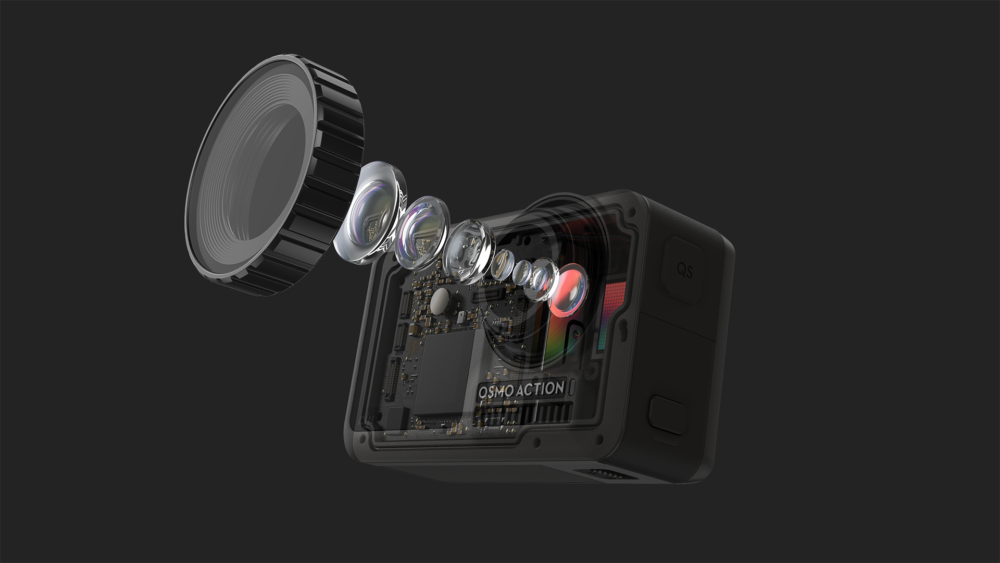 Sports cameras are one of the first movies. In this DJI element Osmo Action has something to be proud of. The new webcam allows you to record 4K movies up to 60 fps at 100Mbps. Additional modes are also available: HDR 4K 30 fps, 8x slow motion: 1080p 240 fps and 4x slow motion 1080p 120 fps. Two built-in microphones and a loudspeaker are responsible for the sound.
In addition to a slightly better bitrate (100Mbps vs. 78mbps), DJI Osmo Action has virtually identical photo and video specifications as its main competitor: GoPro Hero 7 Black.
The new RockSteady image stabilization system and an efficient battery
DJI is famous for the production of effective stabilization systems in drones or webcams with gimbal. At DJI Osmo Action, the manufacturer has used the new RockSteady system, which combines the electronic stabilization of the EIS image with complex algorithms. It is supposed to give a stable, shock-free footage regardless of how dynamic the recording is.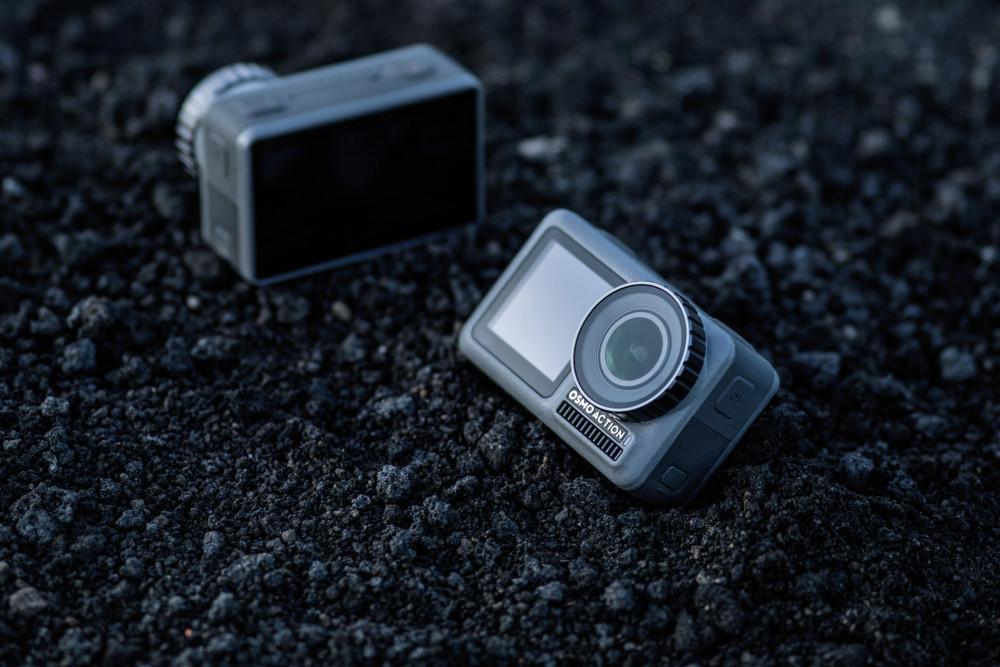 Osmo Action has a removable battery that allows 93 minutes of recording in 4K / 30 frames with the RockSteady function enabled and 135 minutes of recording with a resolution of 1080p / 30fps without RockSteady. The materials are saved on the microSD card.
Three buttons and simple operation
DJI Osmo Action has only three buttons: power, record and quickswitch (QS). The last one allows you to change the video and photo recording modes without having to bury the menu. If you hold down the QS button for longer, the camera switches the screen. The camera also reacts to five voice commands, which additionally facilitates handling. Osmo Action works under the control of the Action OS system. It also has a wi-fi module and a dedicated application for smartphones DJI Mimo.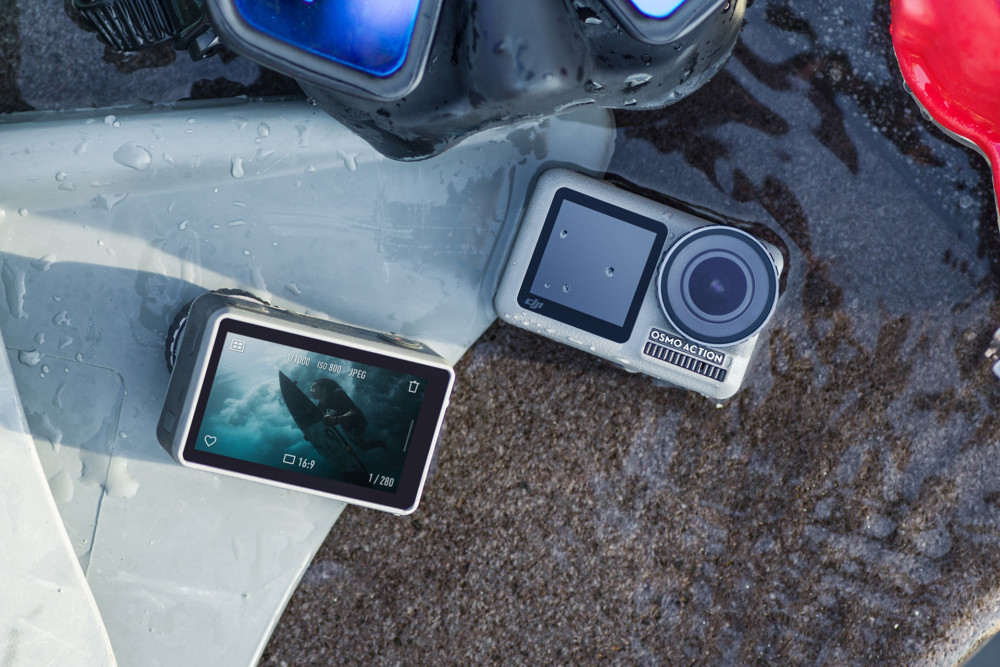 DJI Osmo Action - price and availability
DJI Osmo Action costs 379 euros, and in Poland 1699 zlotys. It's cheaper than the competitive GoPro Hero 7 Black, which on the day of the premiere was priced at 429.99 euros, and today you can buy it for about 1600-1700 zlotys. DJI Osmo Action is now available for sale at store.dji.com. The sales network of authorized distributors is to be available from May 22, although I have seen that in some stores in Poland it will be available on May 16.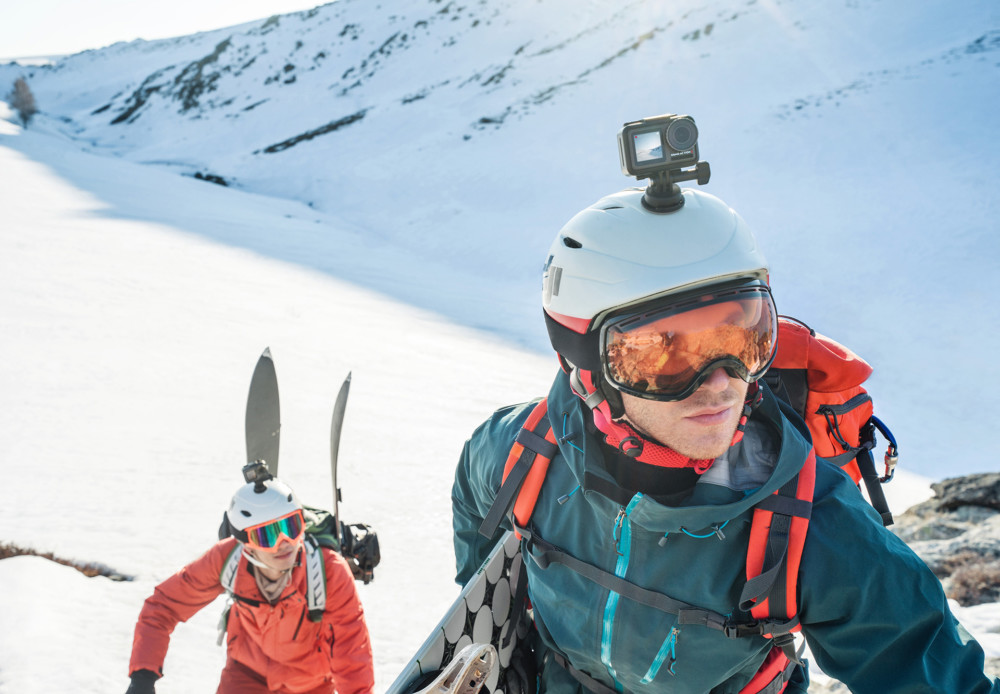 Is DJI Osmo Action the beginning of the end of GoPro?
GoPro recently withdrew from the drone market just after DJI showed a competitive Mavic Air model. In the case of sports cameras, GoPro is a leader and model here, but this is not the same tycoon as a few years ago. The sports cameras market effectively bites Chinese competition with products at much lower prices.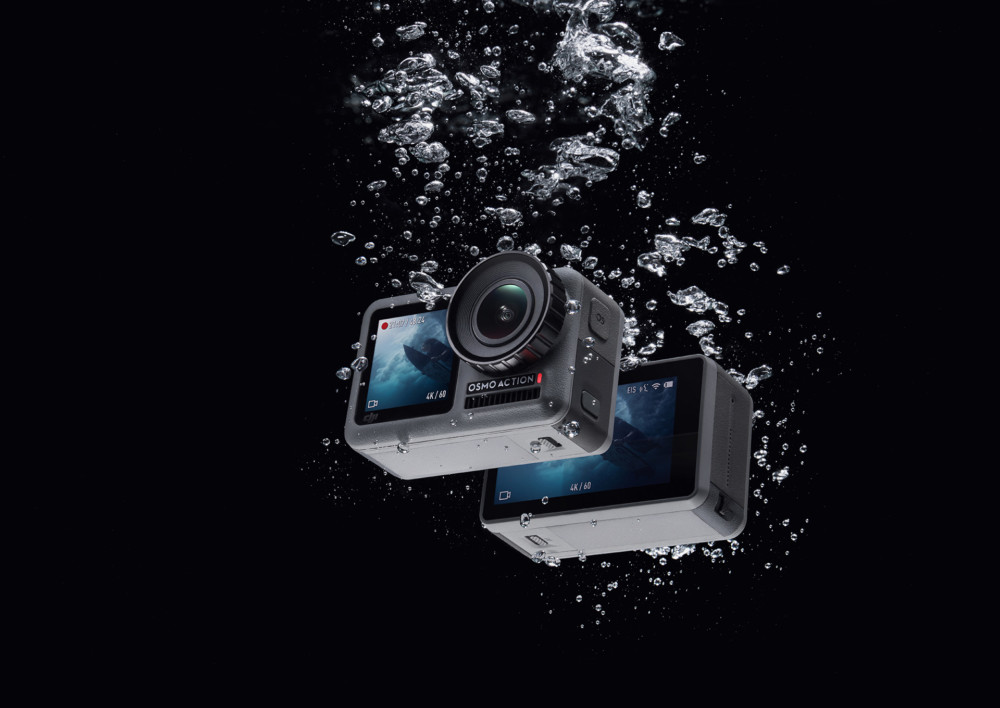 Differences in specification between DJI Osmo Action and GoPro Hero 7 Black are small. DJI Osmo Action is slightly larger and 9 g heavier than the GoPro Hero 7 Black , but generally offers almost the same parameters. The Chinese product, however, has an advantage in several important points.
Osmo Action has a color screen at the front that can appeal to many vloggers, travelers or just people taking selfie photos. He also has a reputable brand with many products in the family. DJI is a market leader in consumer drone. Their owners can now build the entire ecosystem of travel cameras. In addition, the DJI product is significantly cheaper, so on the day of release it can be bought at a price similar to GoPro Hero 7 Black well over half a year after the premiere.
DJI is a real roller that drives competition in markets for which it takes seriously. He is able to quickly present refined products one by one and effectively fight for clients. If DJI Osmo Action is as good as the specification indicates, and DJI goes after the blow, presenting the next, cheaper versions of the camera, GoPro has nothing to fear.
Although the last quarter of 2018 was positive in GoPro ( they made $ 32 million ), the company was actually under the line since the end of 2015. A good result at the end of last year is due to the new cameras from the Hero 7 series. DJI Osmo Action has a large chances to quickly affect much lower sales of new GoPro cameras. The end of Hero 7 Black would mark the end of GoPro. This is a black scenario that none of us probably wishes the company for. A scenario that is unfortunately quite likely.
The new DJI Osmo Action sports camera can be the beginning of the GoPro end