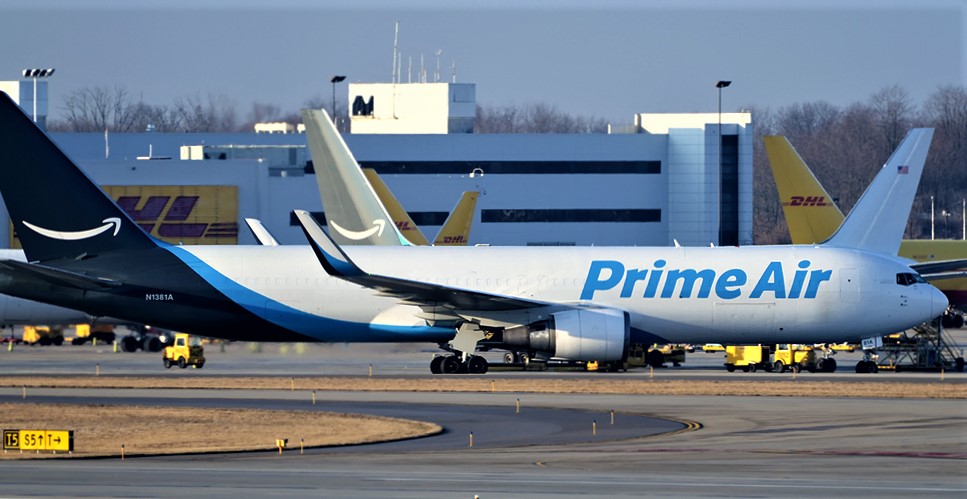 The construction of the airport of the Amazon began today. The first pitching of the blade into the ground fell to Jeff Bezos. The company's CEO did it in his own style - an excavator.
The airport, which will entirely support transport flights for Amazon , will be built in the US state of Kentucky. The value of the investment is estimated at approx. $ 1.5 billion. The company Bezosa has signed a contract for a 50-year lease of the entire area.
The Amazon airport - it makes sense
Amazon is not the first company associated with the technology industry that has decided to build its own airport. Google even decided to make similar moves. In the case of the company from Mountain View, however, it was about passenger flights, meanwhile Amazon wants to focus fully on the delivery of orders from its online store.
It makes a lot of sense. Especially that Amazon wants to provide its customers with the Prime service delivery of goods within 24 hours of ordering. In addition, owning transport lines will translate into savings. The company Jeff Bezosa currently uses the services of external courier companies, such as UPS, FedEx and USPS.
The first aircraft with Amazon shipments will start in 2021.
Unless of course everything goes according to plan. At the moment, it is not known whether Amazon has an eye on a particular model of the airplane - considering that the airport will be ready for operation only in two years, I guess that there is still some time. Bezos, after excavating the first hole in the ground with excavator, officially starting construction, also boasted that the new airport will generate about 2 thousand. new jobs. More or less the same amount that Amazon's larger sorting and warehouses generate. Well, basically the company's airport will be almost the same. Not counting aircraft, of course.
The construction of the Amazon airport has begun. Orders are designed to reach customers even faster